Hiring surge: U.S. economy adds 313,000 jobs in February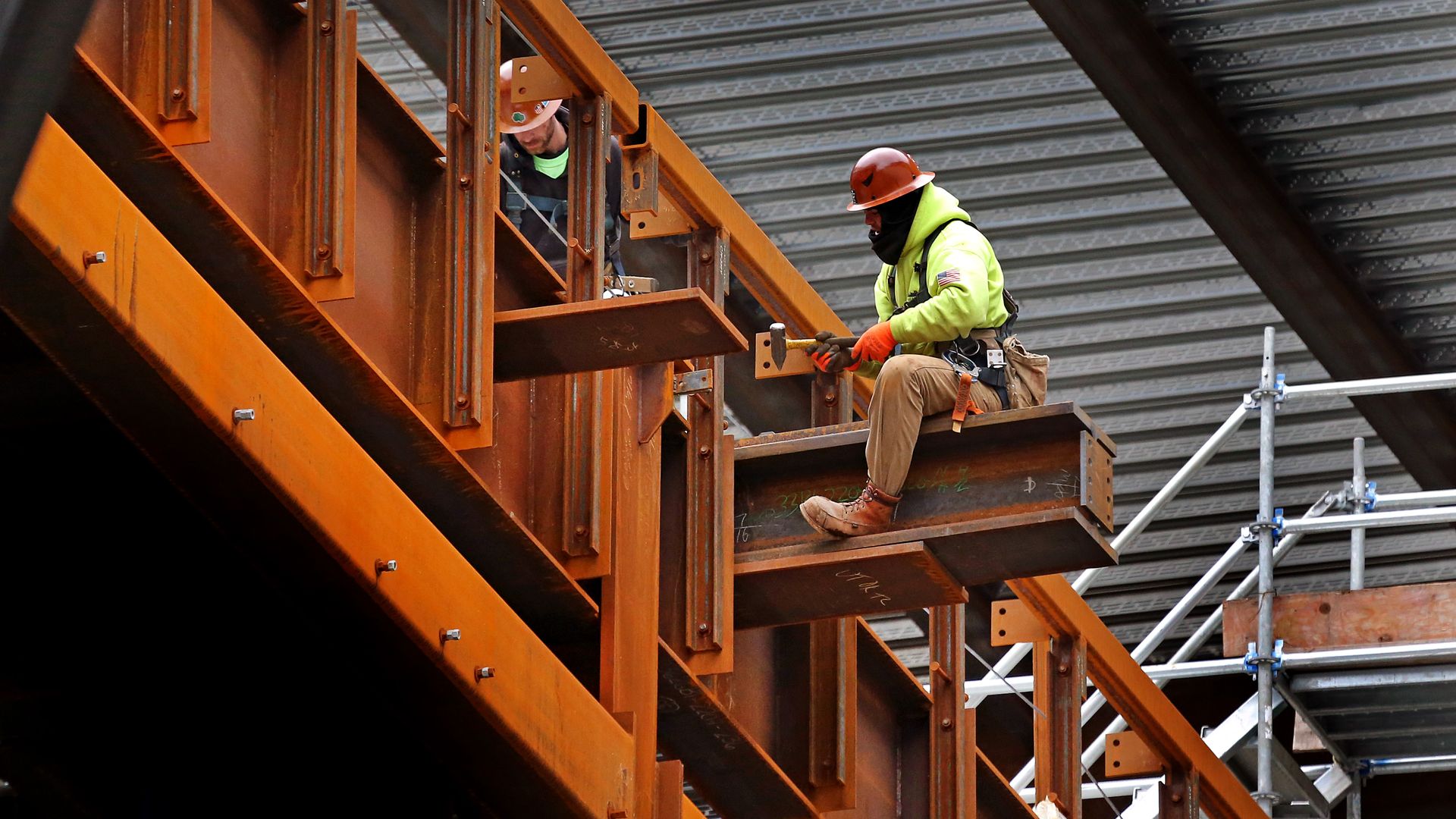 The U.S. added 313,000 jobs last month, the most since mid-2016 and far higher than the 200,000-235,000 consensus forecast, according to the Labor Department's latest figures. The unemployment rate stayed at 4.1%, the fifth straight month at that level.
Why it matters: The overall report signals the labor market remains strong, leading economists to expect four interest rate hikes by the Fed this year under its new chairman, Jerome H. Powell. "This labor market is on fire and wage gains are in train," said Joe Brusuelas, chief economist at RSM, a tax consulting firm.
But, but, but ... And wages — up 2.6% year on year — didn't grow as much as forecast and earlier figures were revised downward. A month after the stock market got spooked by worries of inflation, the number was reassuring and suggested more gains in stocks.
The main news was the prospect of tempered inflation — though the worries are not over entirely since workers will keep getting wage increases in order to pull them into the market. "The gain in average hourly earnings of 2.6% over the past year is less-than-stellar for workers, but also helps to calm inflation fears," said Mark Hamrick, senior economic analyst at Bankrate.com.
The report encouraged thinking that jobless rates are going down to decades-low levels. "We expect a continued decline in unemployment towards levels not seen since the 1950s," said Kjersti Haugland, chief economist at DNB.
This post has been updated.
Go deeper