Snapchat to push content outside app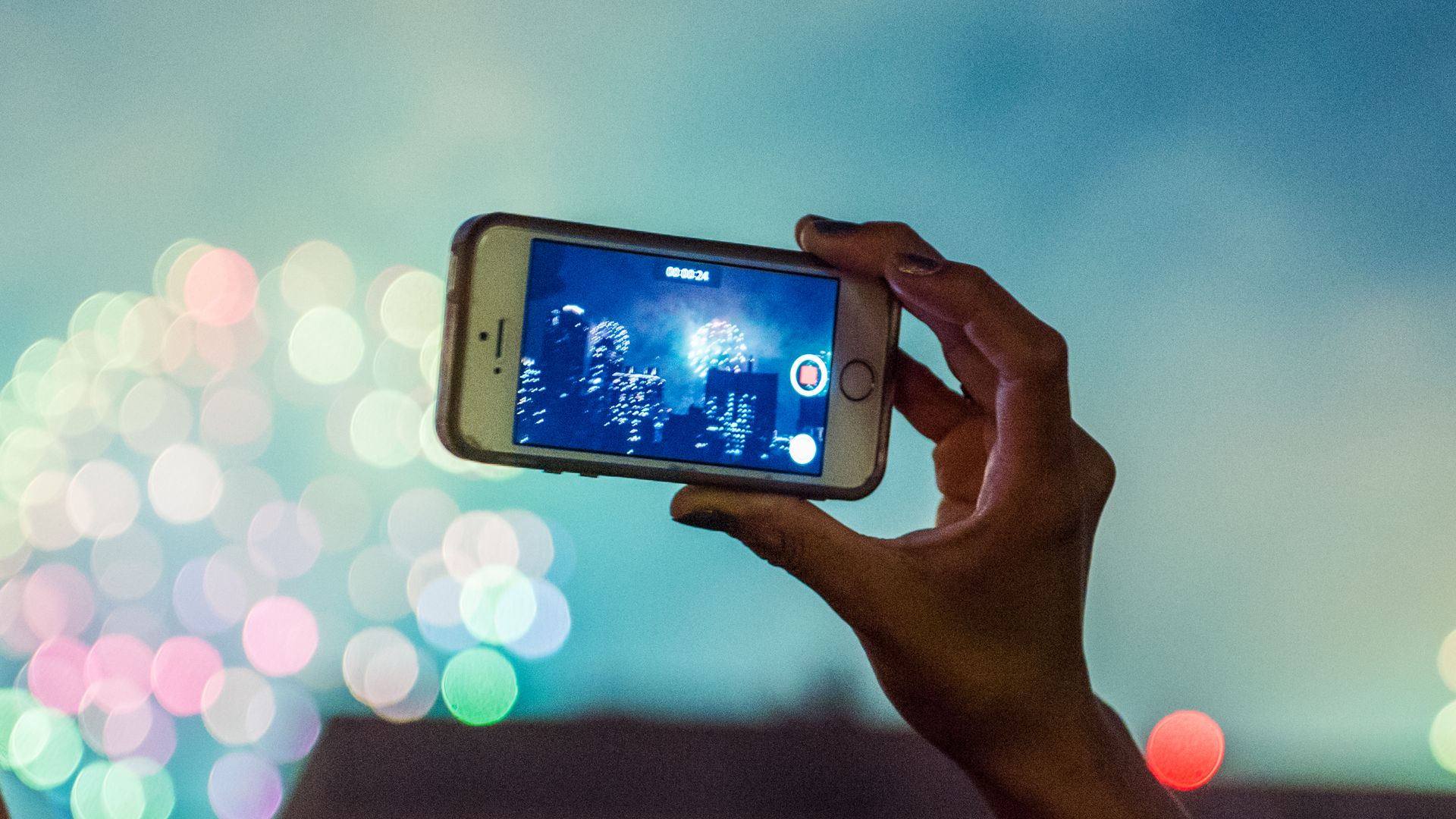 Snapchat is launching a new feature that will let users share "Stories" (strings of user-generated or professionally-created photos and videos) outside of its app. The company says the ephemeral nature of its platform is still important, so Stories will only be available off-platform for up to 30 days, depending on the type of content that's shared.
Why it matters: Snapchat rebranded itself as a "camera" company last year, and prides itself on fostering a creative environment that empowers users to create and customize content in a way they wouldn't on other platforms. This effort could be seen as a way for Snapchat make more money off of that original content.
The company says its camera function is "one of the most used cameras in the world," with over 3.5 billions Snaps created every single day.
As Cheddar's Alex Heath noted when he first reported rumors of the news last month, the company could make money from licensing its content off-platform down the line.
The move mimics the efforts of other platforms to expand content outside of their core app, like Twitter, which made tweets embeddable in 2011.
The Tuesday update will let users share Stories from Snapchat's professional content arm, Discover, as well as Stories from high-profile users (like celebrities) and Stories created by users that can be found through Snapchat's search function.
It will work by providing users links to share content when they press and hold on the Stories cover photo, or "tiles."
Stories will still only be available off-platform for a limited amount of time, similar to how they on exist on the platform for 24 hours.

Our Stories will be available outside of Snapchat for 30 days.
Search Stories will be available outside of Snapchat for 30 days
Official Stories will be available outside of Snapchat for 24 hours.
The news comes on the heels of a redesign of Snap's app to entice more users to the platform.
Snap's revenues have been a disappointment to Wall Street since going public with high expectations in March.
Health reported in December that former Storyful CEO and News Corp . executive Rahul Chopra is leading the effort at Snap under a reorganized content team.
According to a Snapchat spokesperson, these types of updates will be particularly helpful in bringing people together outside of the app during breaking news situations.
Because user-generated content can be put together very quickly all over the world, Snapchat has become a key tool for users and news organizations to capture the effects of natural disasters or breaking local news in real time.
They could also help bring cultural moments to life, like behind-the-scenes footage from celebrities or events around the world.
Go deeper