This week in Trumpland: Mr. Trump leaves Washington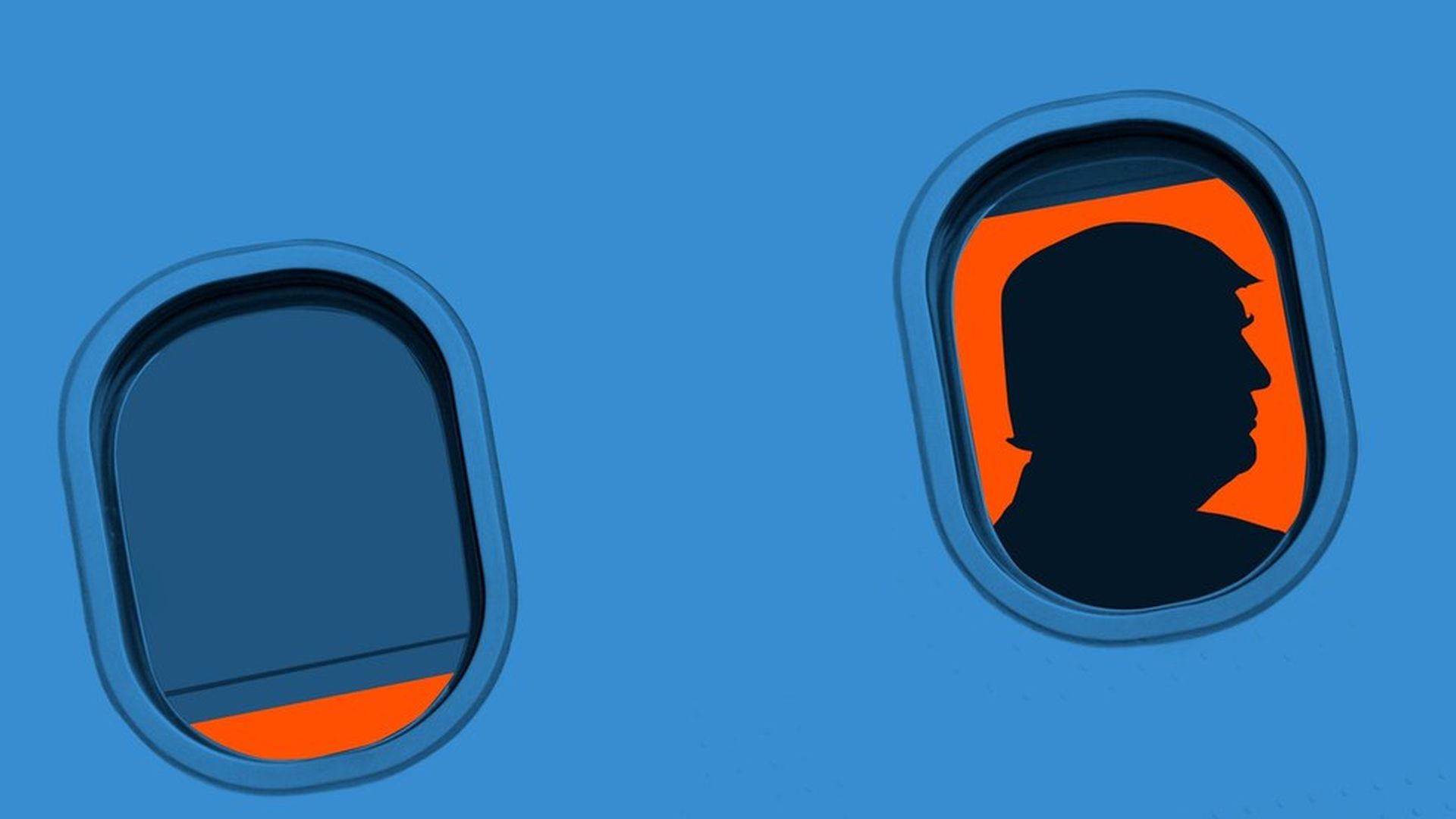 Trumpland escaped the swamp and went global this week. POTUS is wrapping up his big foreign trip that's encompassed nine days, five countries, three major world religions, and two key alliances. It's been a really busy week, especially if you haven't been able to catch up on your favorite cable news! So take our hand — don't swat it away — for the highlights of the White House's week abroad.
Saudi Arabia: POTUS became the first president to kick off his first foreign trip with a stop in the Middle East. His Saudi stop was mostly built around a surprisingly subdued speech to the Muslim world about combatting extremism, but he told the heads of the EU later in the week that his time there was "beyond anything anyone's ever seen." And that's true. He bowed to the king for a necklace! He sword danced! He put his hands on an orb! It was pretty meme-worthy even for Trumpland.
Israel: Built around the dream deal of "trying hard for PEACE," POTUS spent his time in Jerusalem with a quick jump to Bethlehem to meet Palestinian Authority President Mahmoud Abbas. Still, this stop seemed designed to foster the budding bromance between POTUS and his best foreign pal, Israeli PM Benjamin Netanyahu — except it was a little awkward after Trump's disclosure of Israeli ISIS intel to Russians in the Oval Office. Then POTUS seemingly confirmed it all to the international press in front of Bibi. Could it really be a week in Trumpland without a minor international incident?
Vatican City: After POTUS called Pope Francis "disgusting" on Facebook during the campaign last year, speculation swirled that their meeting could be an awkward one. The pictures were a little awkward but things seemed to go pretty well overall. Then the most heartbreaking news of the week: devout Catholic Sean Spicer had been kept out of the papal audience.
Belgium: POTUS got a little testy with NATO, publicly calling out 23 of our 28 closest allies for not paying their share into the military alliance — then, controversially failing to explicitly endorse its collective defense pact. (Don't worry: Sean Spicer said he "wasn't being cutesy.") There was not one — but two — awkward Emmanuel Macron encounters. And a kinda-shove of the Prime Minister of Montenegro. And a serious Germany diss. NATO is far from obsolete in Trumpland when it can generate headlines like that!
Italy: Trumpland's trip to the G7 summit — the cool kids of liberal democracies — was kept mostly under wraps as the leaders kept their negotiations to themselves. The big stuff: talking North Korea with Japan's Shinzo Abe, upping a post-Brexit trade deal with the U.K.'s Theresa May, and being the odd one out on climate change. One thing everyone agreed on? Russia's still not welcome at the table as long as it stays in Crimea…
Giphy
Go deeper