Snapchat wants to beat Facebook at video content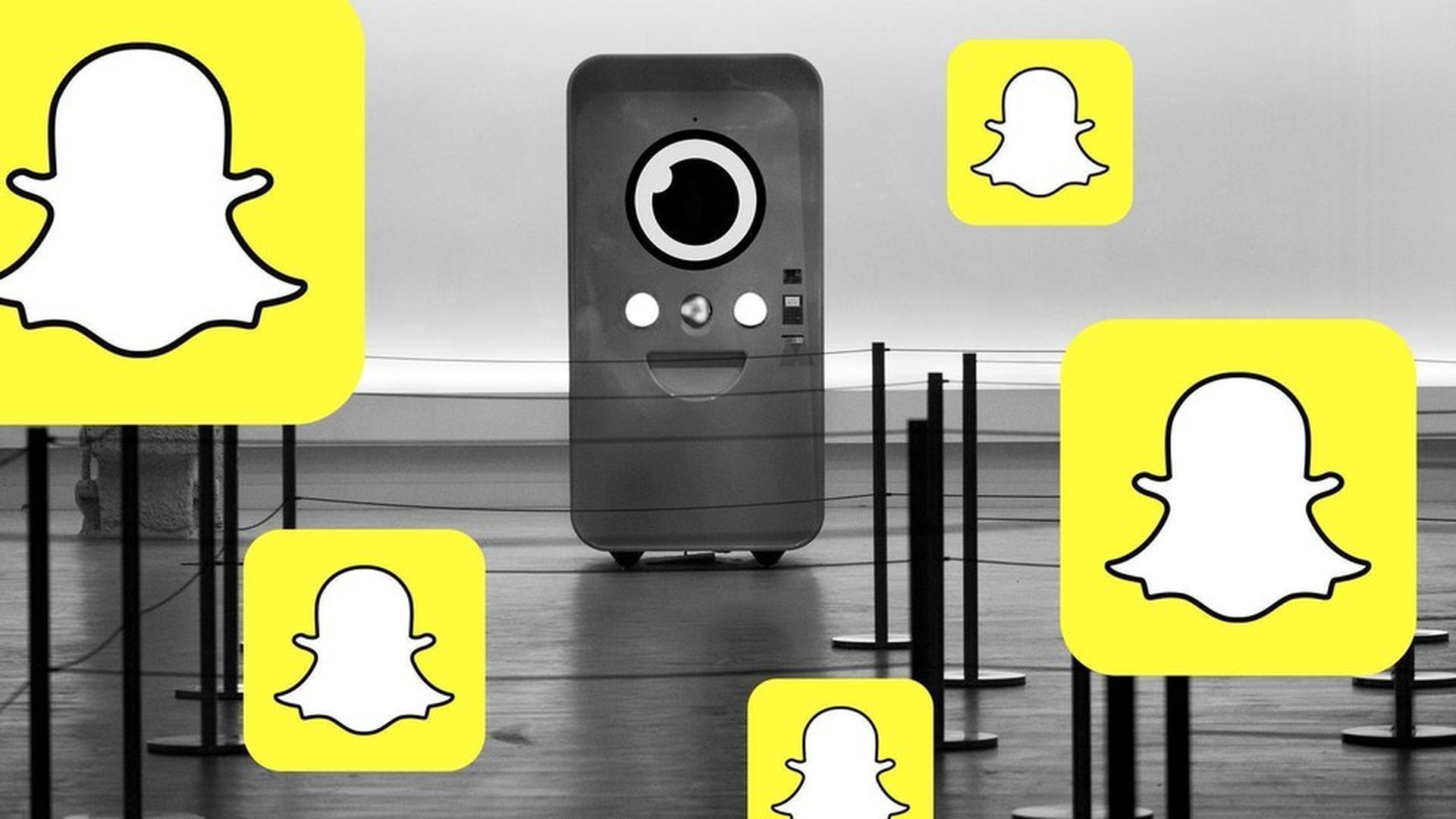 Snapchat has launched over a dozen exclusive mobile partnerships this year, many of which are with TV networks, hoping to reach millennials who are cutting the cord. By comparison, Facebook and Twitter have been slow to win over publishers for exclusive video deals, focusing instead on pursuing live-streaming contracts, particularly in sports, and entertainment.
Why it matters: Snapchat can't stop Facebook from copying its features and eating its 'Stories' audience, so the self-proclaimed "camera company" is setting itself up to beat Facebook in the content game. Specifically, Snap is hoping to capture a piece of the roughly $70 billion U.S. TV ad market.
Why publishers like Snap: New Nielsen data commissioned by Snapchat and provided exclusively to Axios shows that Snapchat provided a 16% increase in average monthly reach in Discover partners' TV audience, compared to a 5% decrease for the six months prior to the partnership. Digital companies are finding similar success. The same study shows that Snap provided a 20% increase in average monthly desktop reach, and a 23% increase in their average monthly mobile reach for publishers on Discover. In some cases, Snapchat's younger reach means money. Per Mashable CEO Pete Cashmore:
Snapchat is our biggest revenue source on distributed platforms ... It's very profitable for us because it's a huge audience and it's an audience that we can't reach elsewhere.
What's next: Social platforms are becoming new homes for original content in shorter, digital-first formats. Grabyo media agency President Mike Kelley tells Axios, "Ad buyers see we have entered into a new era of content deals on social media platforms. They are competing for digital distribution rights through a combination of license fees, advertising or revenue share. The social platforms have become the new Comcast or DirectTV and are extending the 'golden age' of content for the foreseeable future."
Go deeper