Google's headache is Facebook's opportunity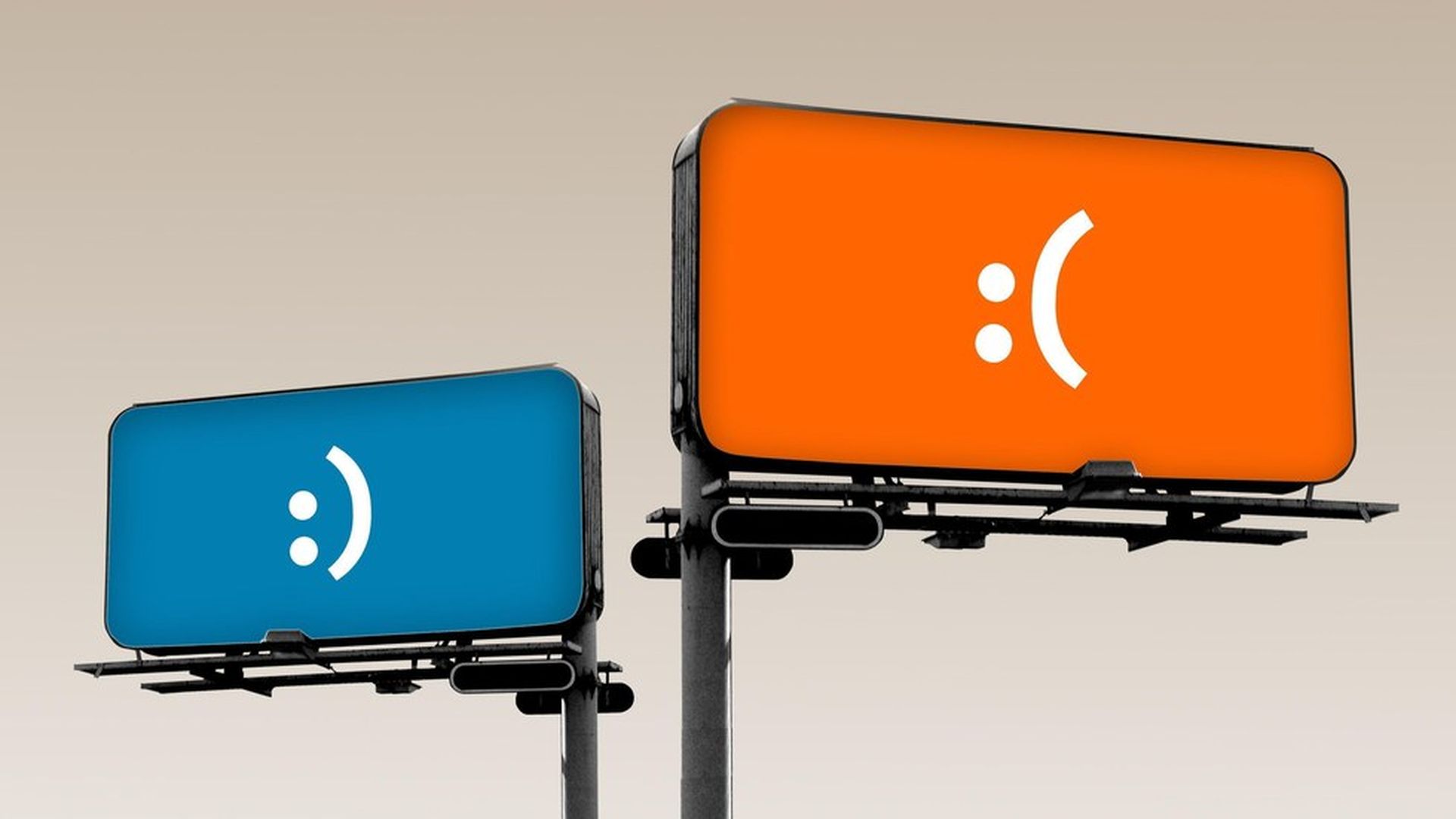 Big-name advertisers are continuing to pull their ads from YouTube as the company scrambles to regulate the controversial content being uploaded to its site. While this crisis is a revenue and branding nightmare for Google, it can be a win for advertisers and competitors like Facebook.
Winners:
Facebook: Facebook has been testing mid-roll video ads that will eventually be available for everyone to buy programmatically, the same way YouTube sells video ads. But is that still a good idea? Facebook Live is facing major backlash for extremist content that's being uploaded. Introducing video ads into crowdsourced videos, especially live ones, could pull Facebook into the same mess Google is currently facing. Now, Mark Zuckerberg has time to observe YouTube's travails and tweak his strategy.
Advertisers: YouTube's ad crisis could give advertisers leverage for more data and control, Recode reports. Google, which has been called a "walled garden" for keeping its metrics secret, could find itself needing to be more transparent with its advertisers about where their ads are going.
Tech competitors: As CNN's Brian Stelter noted earlier this week, a few of the advertisers that were first to pull ads from Google in the U.S., like AT&T and Verizon, are Google's competitors. For AT&T specifically, it's new pay-TV option, DirectTV Now, will be a rival to YouTube's new TV streaming service.
Losers:
Ad buyers: Ad buyers are supposed to be responsible for placing advertising next to brand-safe content. While most ad buyers realize that programmatic ad buying through Google has risks, they've been able to avoid pulling Google buys from plans by creating lists of places they won't let their content run, but those lists fail to catch all offensive content. With heightened awareness around Google's problems, ad buyers are going to have a tougher time convincing their clients to run on YouTube, even if the return on investment is high.
Alphabet: Share in Google's parent company fell after the ad crisis reached the U.S. last week; though it's unknown how big a revenue hit Google is taking and some analysts say the crisis will have no lasting impact.
Youtube: On Friday, WSJ reporter Jack Nicas spotted a pre-roll ad for YouTube Red (YouTube's subscription service) alongside explicit content. And last week, Axios' Ina Fried highlighted how YouTube is being slammed by advertisers pulling ads from YouTube for not being restrictive enough in weeding out extremist content, while LGTBQ advocates are criticizing the video platform for restricting non-salacious LGTBQ content from its restricted platform.
Go deeper