Digital media struggles to survive technology's chokehold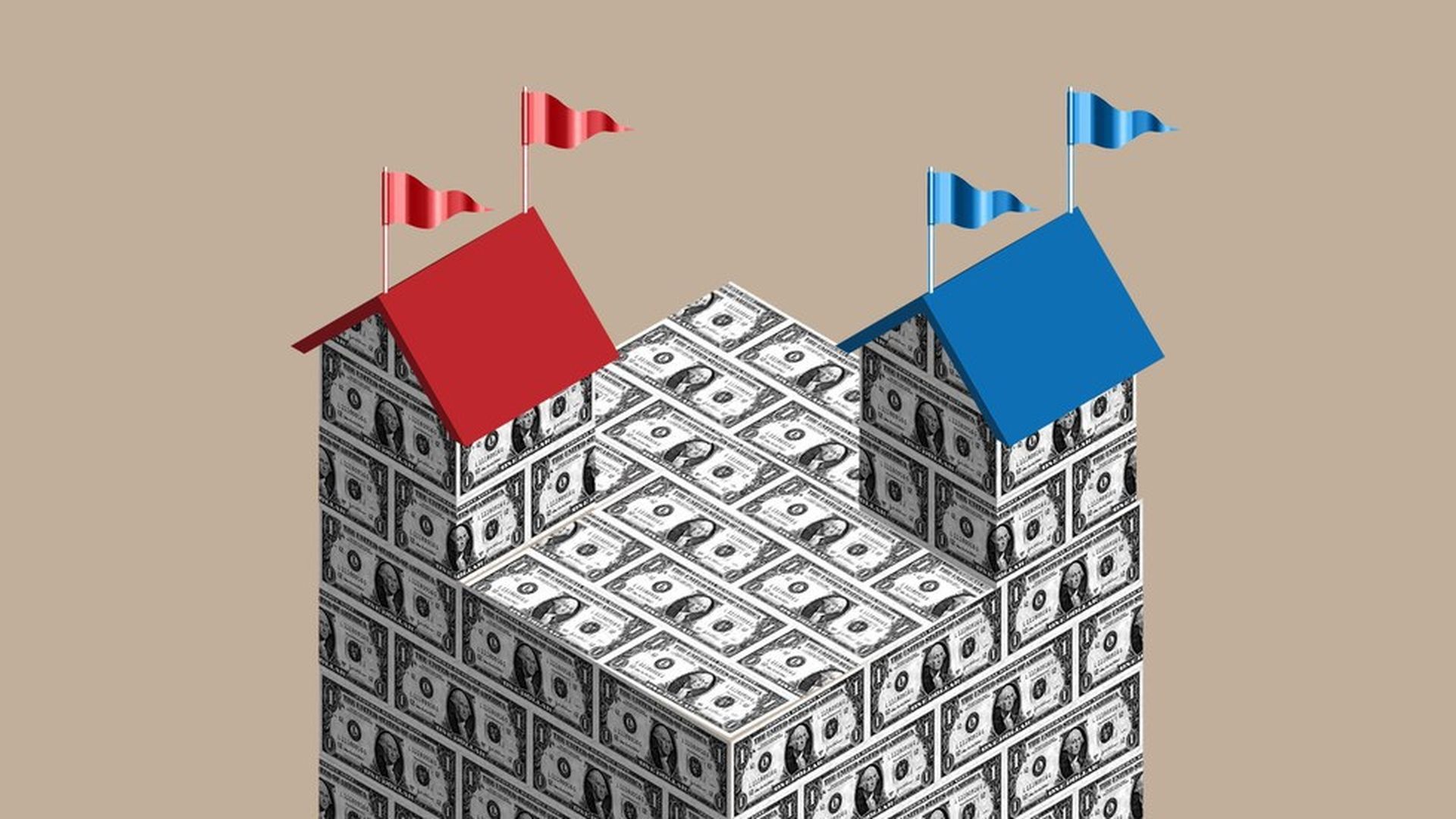 The economic strains of technology on the entire media landscape are intensifying. Weeks after Google and Facebook announced record earnings, some of the biggest players in the digital media industry are still struggling to hit revenue projections, make profit or grow.
Why it matters: Rapid consolidation in every sector, but especially digital, shows how difficult it is for media companies to survive in an attention economy dominated by tech platforms. Tech giants, aided by decades of minimal regulation, have scaled to the point at which they are able to adjust their advertising models and adapt to consumer demands faster than most media companies can keep up with.
The tech effects have trickled down to other media sectors:
Comcast and Verizon are both interested in potentially acquiring 21st Century Fox's entertainment properties, per The Wall Street Journal. It's rumored that Fox's reported interest in divesting its entertainment properties comes in response to Netflix's dominance in the on-demand entertainment space.
Meredith Inc., a lifestyle magazine company, has submitted a bid for Time. Inc., The Wall Street Journal reports. The news comes as Conde Nast is reportedly laying off off staffers and shuttering print editions of some of its flagship publications, and weeks after Conde rival Hearst acquired Rodale Inc. Many of these publications have struggled to make up for print declines with digital ad revenues.
Smaller tech platforms aren't immune from the dominant force of the giants. Twitter and Snapchat are both restructuring their apps in an effort to lure more users to meet Wall Street expectations.
The regulatory environment that has helped some of the world's biggest tech companies grow so big is suddenly under the spotlight.
The DOJ's antitrust chief, Makan Delrahim, said Thursday that he disapproves of the types of "behavioral remedies" used to broker vertical mergers, like the one between Comcast and NBC Universal in 2011. Delrahim and his colleagues at the DOJ are currently weighing a lawsuit to block a merger between AT&T and Time Warner, and they have yet to approve a merger between Sinclair Broadcast Corporation and Tribune Media company.
The FEC unanimously voted Thursday to advance a vote that would strengthen online political ad disclaimer rules. The vote is one of the few times the partisan Commission has voted unanimously on a disclosure issue and comes in response to a lack of policing of spending by foreign actors on tech platforms.
The FCC lifted a decades-old rule that limited media consolidation on Thursday, a win for broadcasters and newspapers.
Sound smart: Consolidation in flailing industries is expected, but most of these accounts have emerged in a matter of weeks. There's no question that the media industry is facing unprecedented disruption at this moment.
For scale, below is a chart that shows the ad revenue historically earned by sector compared to Google and Facebook.
Data: eMarketer, Zenith, Google, Facebook; Note: 'Next in line' is: Yahoo, Microsoft/LinkedIn, IAC, Verizon, Amazon, Pandora, Twitter, Yelp, Snapchat, Sina, and Sohu. 'Triopoly' is Alibaba, Baidu, and Tencent; Chart: Andrew Witherspoon / Axios
Correction: This story has been updated to clarify that Mashable sold for $200 million less than its estimated prior valuation.
Go deeper