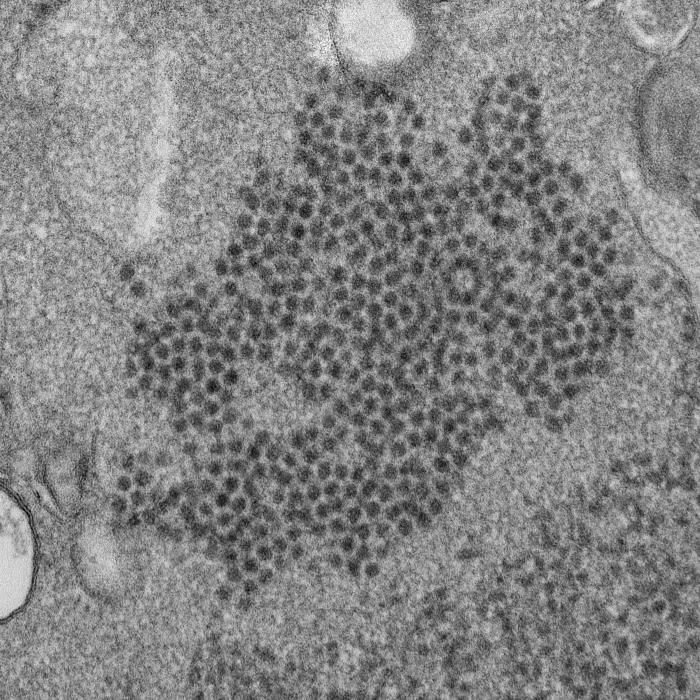 Electron microscope photo of EV-D68, a suspect in causing AFM. Photo: Cynthia S. Goldsmith, Yiting Zhang/CDC
Recent research showing stronger links between an enterovirus and the polio-like illness called acute flaccid myelitis has led the National Institutes of Allergy and Infectious Diseases to start work on an EV-D68 vaccine, director Anthony Fauci tells Axios.
Why it matters: While rare, the devastating illness AFM suddenly strikes children, causing abrupt muscle weakness, paralysis or sometimes death. Researchers have been on the hunt for its cause — and while not definitive, the link with enterovirus D68 has grown stronger, including via a new study in the peer-reviewed journal mBio.