https://www.axios.com/the-trump-administration-outcasts-where-are-they-now-1513305000-ed0e2c5e-24aa-49ab-af07-599cc3f39728.html

The Trump administration outcasts: Where are they now?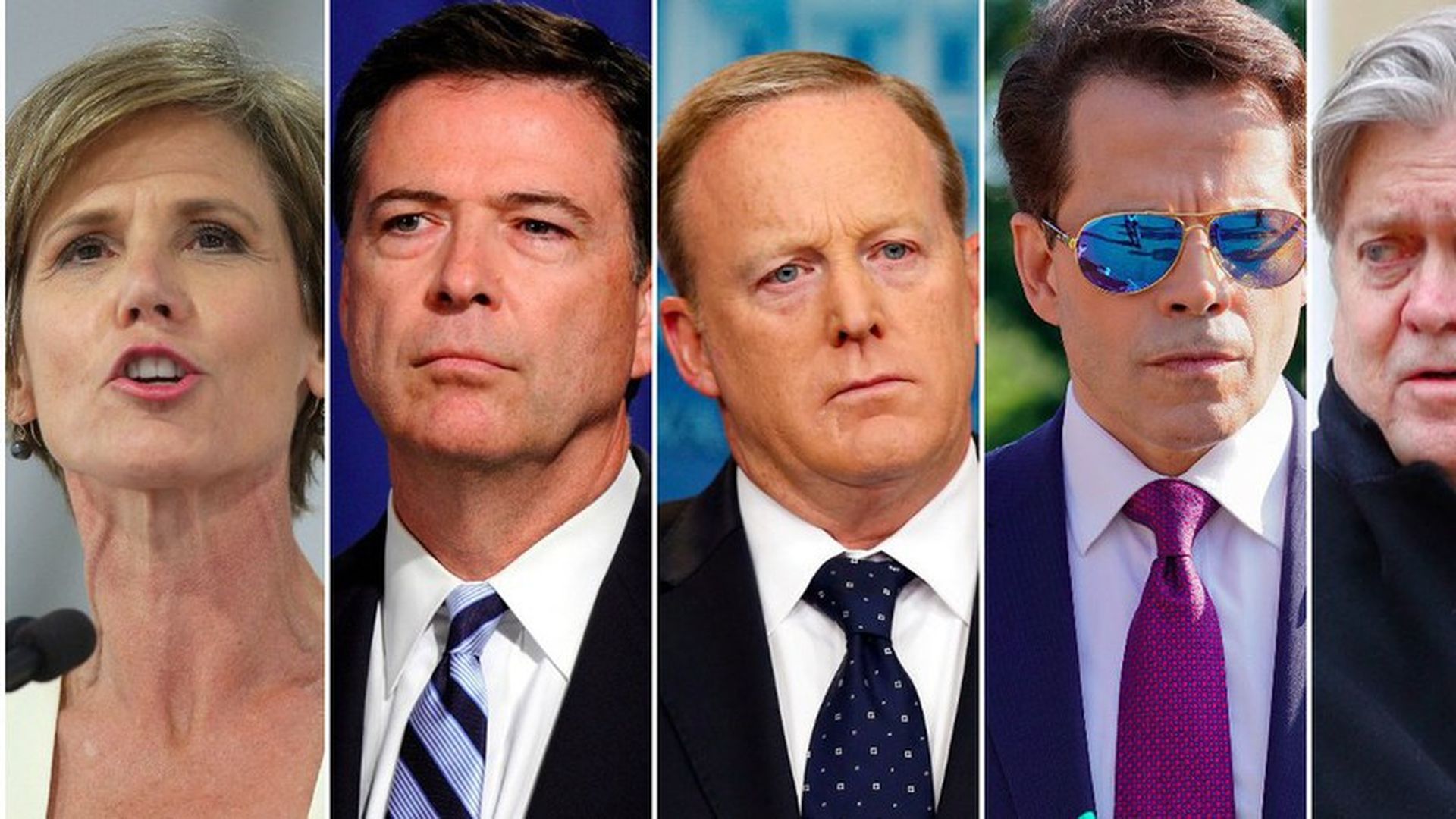 The first seven months of Donald Trump's presidency have been marked by a series of high-profile exits — from Michael Flynn and James Comey to Sean Spicer and Steve Bannon. Now that those officials have left their powerful Washington positions, many of them are mapping out the next steps in their careers.
So where are they now?