Exclusive: Stella raises $7M for trauma treatment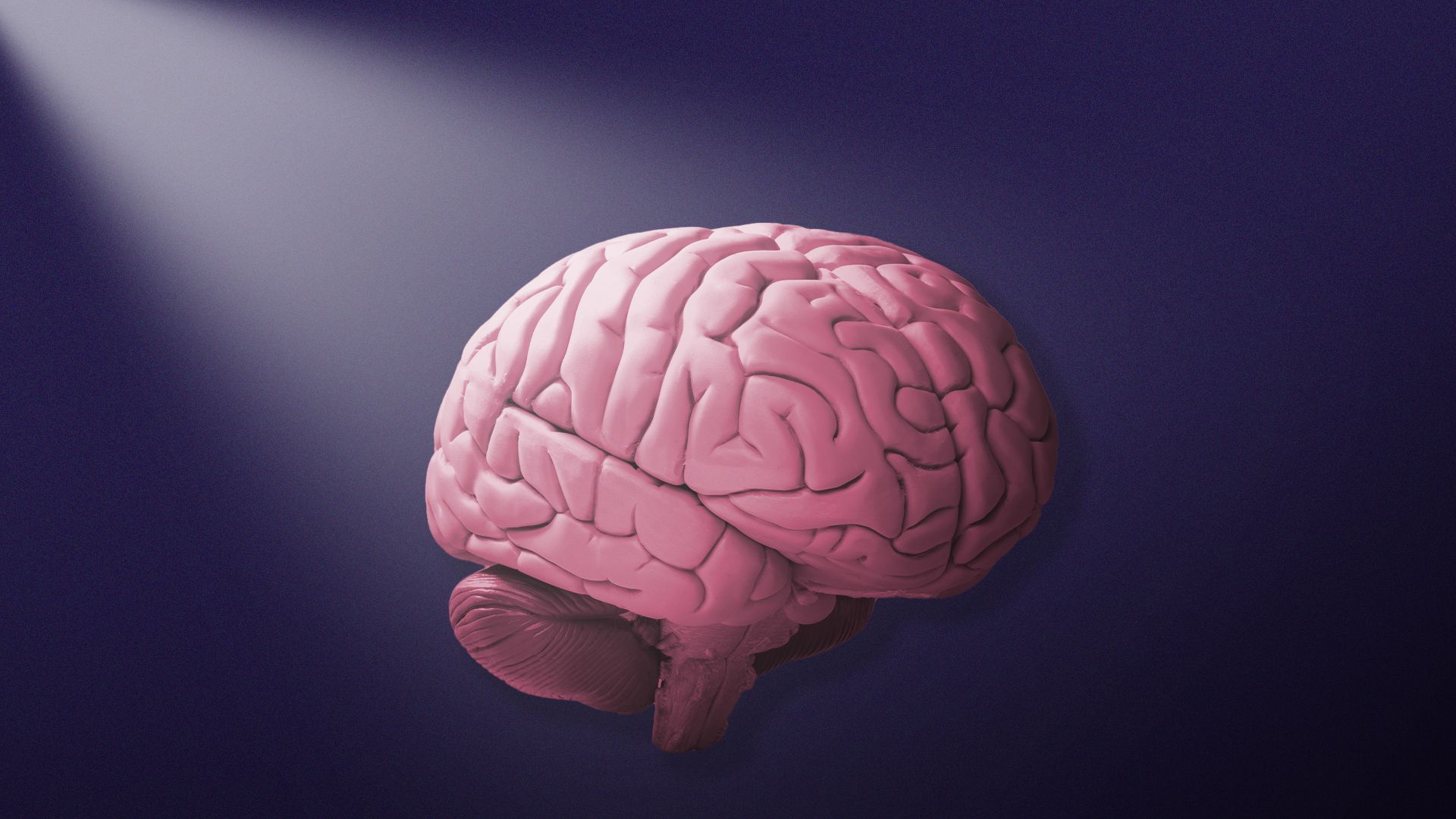 Stella, a startup offering a unique treatment for severe mental illness including PTSD, gathered $7 million in undesignated funding from Sterling Partners, CEO Philippe Sanchez tells Axios exclusively.
Why it matters: With deaths of despair from drug and alcohol overuse and suicide at historic levels, investors and entrepreneurs are increasingly focused on treating forms of severe mental illness that contribute to such deaths.
Deal details: The funds bring Stella's total raised to $21 million.
Although the round is officially unlabeled, Sanchez says the funds are akin to a Series A as they follow the company's pre-seed and seed rounds.
Capital will go to towards helping the company open a flagship clinic in Chicago as well as towards boosting marketing efforts and hiring more staff.
Sanchez foresees the company raising again sometime next year.
"There's enough here that it was worth taking a chance to try and help them help a lot of people," Sterling Partners chair Steven Taslitz tells Axios.
How it works: Stella's main offering focuses on a treatment protocol based on Stellate Ganglion Block (SGB) treatment.
Typically used for severe pain, SGB entails injecting a local anesthetic next to a collection of nerves in the neck responsible for regulating functions like heart rate, blood pressure and sweating.
The procedure is designed to bring the fight-or-flight response back to a kind of pre-trauma state.
"Our team's core belief is that trauma is a core biological injury," says Sanchez, so "the treatments need to be biological in nature."
The treatment is not covered by insurance, so patients must pay out of pocket.
Plus, Stella offers ketamine infusions and therapy and tracks outcomes using standard questionnaires including the PCL-5 for PTSD, the GAD-7 for anxiety and the PHQ-9 for depression.
Stella has treated 6,000 patients so far, per Sanchez, and is keeping an eye on MDMA and psilocybin as potential future offerings.
"We do ketamine, SGB and traditional therapy," Sanchez says. "We want to be the place embracing it all and helping patients with the most acute of symptoms."
Reality check: Research on SGB and its impact on severe mental illness remains limited, and it's difficult to assess if the procedure works for most people and how long its effects last.
One evidence brief published in 2017 by the Department of Veterans Affairs concluded there was "substantial uncertainty" about the protocol based on a series of positive case studies on people with PTSD and an inconclusive randomized controlled trial.
A large study published in 2022 in the journal Pain Physician of roughly 300 patients concluded the procedure "seems to be an effective treatment for PTSD symptoms irrespective of gender, trauma type, PTSD-related drug use, suicide attempt or age." The author team included Stella's chief medical officer, Eugene Lipov.
"For someone with a debilitating illness such as PTSD after military service, it's possible this kind of approach could be beneficial," says Adam Stern, the director of psychiatry at the Beth Israel Deaconess Medical Center's Center for Noninvasive Brain Stimulation.
"But it's also possible it could harm the patient. Without large randomized controlled trials, we're in a position where we don't yet know the risk-benefit profile," he says.
What's next: While Stella currently offers its treatments to patients directly, it eventually hopes to form relationships with employers and payers to see its protocols covered by insurance.
"Nirvana for us is to eventually work with employers, and maybe even payers, and have the treatments covered by insurance," Sanchez says.
State of play: Few providers offer SGB for severe mental illness, but several venture-backed companies offering ketamine and psychedelic-assisted therapy for depression and anxiety have raised funding recently.
Journey Clinical, a startup offering therapists a plug-and-play platform to conduct psychedelic-assisted psychotherapy, in January raised $8.5 million in Series A funds.
Enthea, a benefits provider for psychedelic-assisted therapy, last December raised $2 million in seed funding.
Mindstate, a startup applying AI-powered drug discovery to create a pipeline of potential psychedelic therapeutics, last February raised $11.5 million in seed funds.
Go deeper