The future of ketamine therapy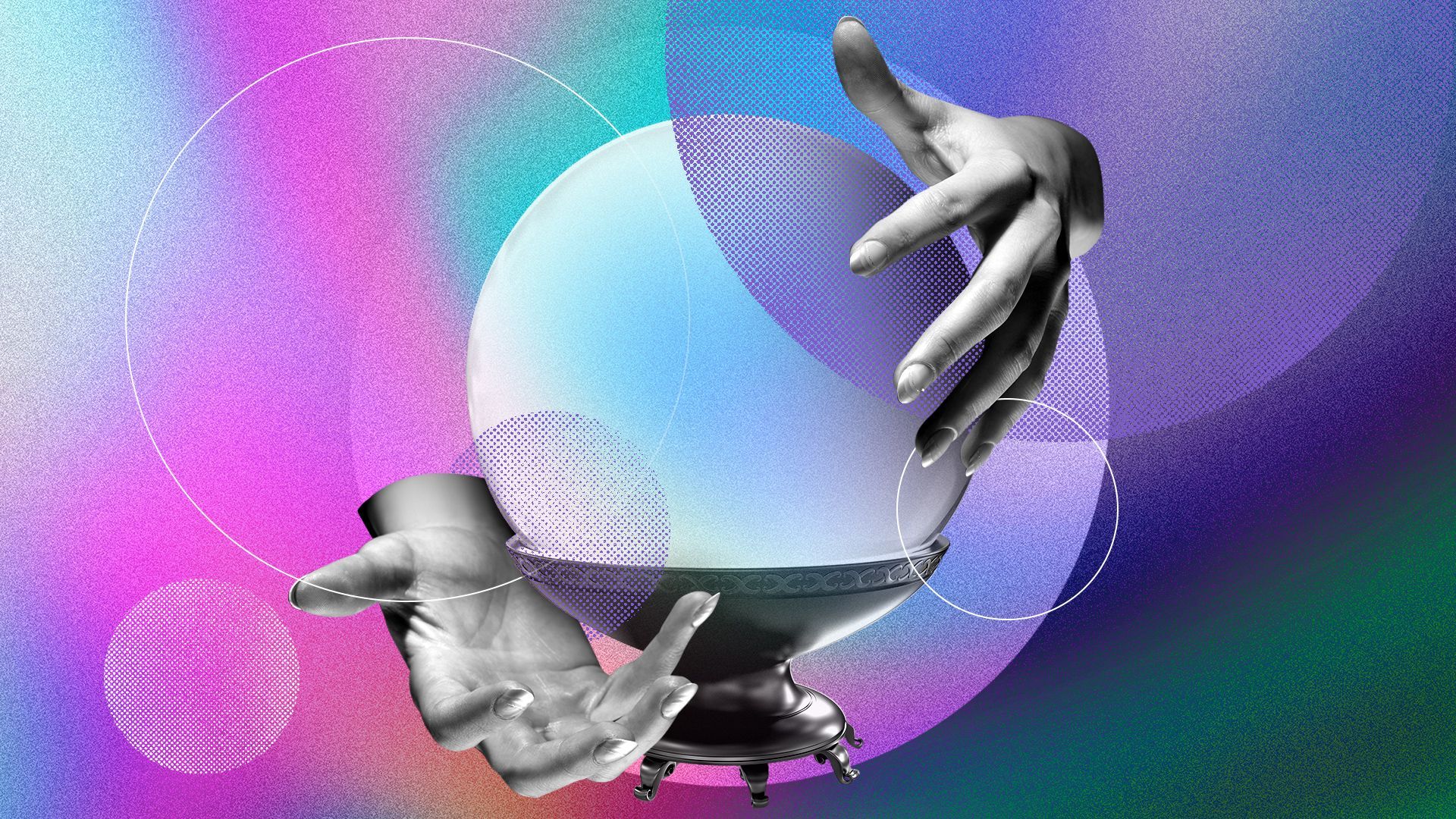 Ketamine use is surging as veterans and people with persistent depression look for alternative treatments. But the industry that's sprung up around that demand is showing signs of buckling, leaving some patients stranded without support.
The big picture: The shutdown of some brick-and-mortar ketamine clinics has injected more uncertainty into an industry fueled by the broader psychedelics boom that has no oversight or standardized treatment protocols.
And there aren't enough clinicians to fill the resulting gaps in care, stoking fears that vulnerable patients could seek unvetted telehealth-only options without waitlists, said Jeffrey Zabinski, a psychiatrist at Columbia University who provides both IV and intranasal ketamine therapy.
"There are all these clinics that open that are charging a lot of money with a promise of feeling better with low screening requirements and high prices," Zabinski told Axios. "And patients are willing to pay them."
Catch up quick: Ketamine is an old anesthetic with fast-acting antidepressant effects that's administered through IV infusions, nasal sprays and lozenges.
Patients say it's a better, albeit costly, option that works in ways antidepressants like Cymbalta and Prozac never did — and with fewer side effects since it's often administered in low doses.
But the Food and Drug Administration has only approved one treatment, Johnson & Johnson's nasal spray Spravato, and most insurers balk at paying for ketamine therapies because of the off-label use.
Worth noting: That hasn't slowed demand, with patients willing to drop large sums out of pocket for relief from treatment-resistant depression, suicidal ideation and chronic pain.
The at-home lozenges telehealth companies provide for hundreds of dollars are often seen as more cost-effective options than the IV infusions, which can run up to more than $600 per session and have to be done in a clinical setting.
But patients like Ursula Goadhouse in Crozet, Virginia, who took the at-home lozenges over six sessions, told Axios they absorb the cost because decades-long frustrations with other antidepressants and their side effects left them little choice.
Before ketamine therapy, the list of treatments she tried was "as long as a CVS receipt," Goadhouse said.
State of play: Social media, academic research and word-of-mouth testimony has helped drive interest in ketamine and chipped away at perceptions of it as a club drug.
The loosening of telehealth regulations during the pandemic boosted awareness as more startups began marketing at-home oral ketamine.
Venture capital investors took note of the hype in 2021 and poured more than $700 million into the psychedelics space, Fast Company reported.
But by March of this year, one of the biggest ketamine clinic chains, Ketamine Wellness Centers closed.
Field Trip Health & Wellness, another major provider, shuttered its centers in major U.S. markets and Canada amid financial struggles soon after.
What they're saying: "I don't think these get-rich-quick venture capitalist-backed ketamine companies are going to be able to survive, because I don't think doctors will refer patients to that," said Scott Smith, a South Carolina-based family doctor for 30 years who became licensed in 48 states to dispense low-dose sublingual ketamine.
Smith told Axios that the ketamine therapy landscape is likely 95% venture capitalist and 5% providers like him, since many physicians continue to view the drug as "fringe medicine."
The ketamine provider shortage has meant that until recently, Smith had a four-month-long waiting list.
Vermont psychiatrist Adam Pruett said he's booked until June and averaging 100 ketamine therapy patients per week. He added his practice will remain viable because he's not rapidly scaling up and referring physicians can put a face to his name.
What's next: It's unclear how ketamine therapy might be affected by the Drug Enforcement Administration's crackdown on telehealth prescribing, which would limit prescriptions for off-label use.
Smith and Pruett both told Axios the outlook will likely depend on primary care providers referring patients to specialists.
Meanwhile, investor interest is shifting to companies that provide back-end support for ketamine therapy and track outcomes.
Go deeper