PAHPA outlook no clearer after CR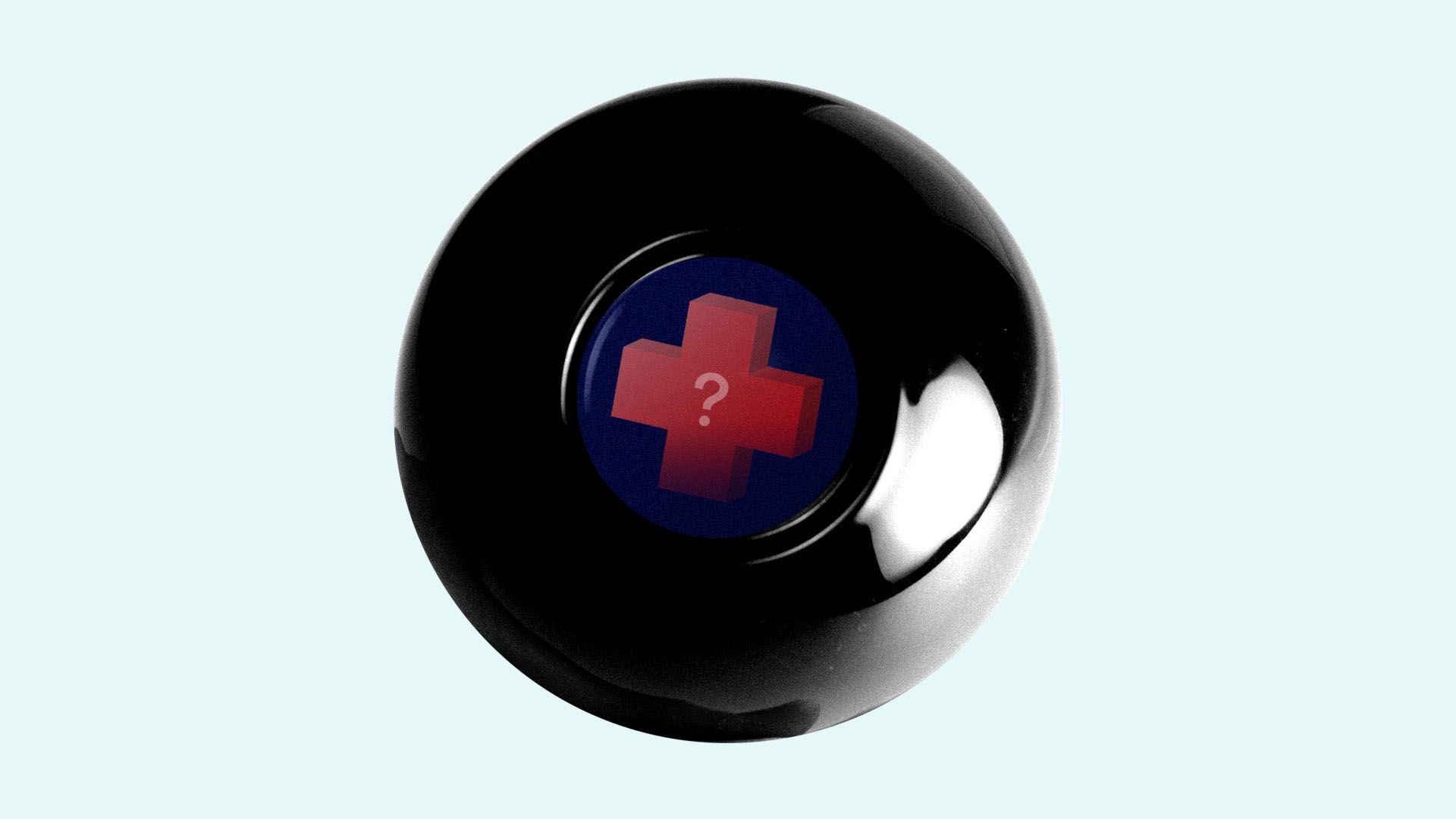 House Republicans may have kept some pandemic preparedness programs funded into January with this week's continuing resolution, but prospects for reauthorizing the Pandemic and All Hazards Preparedness Act remain murky amid renewed scrutiny from the House Freedom Caucus.
Why it matters: A reauthorization could address cracks in the nation's health security system that COVID-19 exposed and settle questions about the development of medical countermeasures and the Strategic National Stockpile before the next public health crisis hits.
The CR extended certain PAHPA programs until Jan. 19. They include authorities for the Biomedical Advanced Research and Development Authority, the assistant secretary for preparedness and response at HHS and the National Disaster Medical System.
What they're saying: Rep. Chip Roy, a Freedom Caucus member, has taken particular issue with PAHPA and has been increasingly outspoken against renewing the program as-is.
"It's concerning for me with respect to how we handled COVID and the distribution of vaccines and the sort of empowerment of the federal government in engagement and push of vaccines," Roy told reporters on Tuesday.
A day earlier, he tweeted a section of legislative text, saying the CR extended policies "that have been used to advance #COVIDTyranny."
"I'm concerned about having these reauthorizations that are popped into all of these big bills," Roy said. "That's the problem with CRs and omnibuses. There's crap buried in there that's problematic."
Roy said other Freedom Caucus members share his concerns. "We've been addressing those issues involving COVID, vaccines, etc., in virtually every single one of the appropriations bills, and now we've got a CR that just perpetuates it as it is," he said.
Catch up quick: This isn't the first time right-wing Freedom Caucus members have taken issue with PAHPA reauthorization.
In August, the group led by Roy urged then-Speaker Kevin McCarthy not to bring a reauthorization to the House floor without cutting funding levels, establishing a vaccine liability commission and making certain COVID-related data transparent.
The House Energy and Commerce Committee approved a PAHPA reauthorization in July, but split along party lines on how to address drug shortages.
The Senate HELP Committee approved its bipartisan version of a reauthorization in July and included language to address drug shortages.
PAHPA expired at the end of the fiscal year on Sept. 30, but has been sustained through the appropriations process. Its authorization has lapsed several times in the past.
Threat level: Lobbyists who follow PAHPA closely said the Freedom Caucus' focus on programs connected with the COVID response are clouding prospects for reauthorizing the law anytime soon, or passing a robust compromise package with policy changes.
"Negotiations are not going well right now and unless the Chip Roys can be placated, hard to see how they will get to a package," said one lobbyist who advocates on PAHPA reauthorization.
"The main issues seems to be that House Rs have not really been engaged in negotiations, they won't commit to anything," added the lobbyist. "That's probably due to the HFC issue and the fact they don't know where their votes are."
The lobbyist said the most likely outcome they saw was a two-year extension of the provisions in the CR, perhaps in January or later.
Of note: More than 100 organizations, led by the Johns Hopkins Center for Health Security sent a letter to congressional leadership on Tuesday urging them to reauthorize PAHPA for five years before the end of this year.
"Our nation's changing health security threat landscape and the federal government's responsibility to protect the American people demand that we work together now to find a strong bipartisan path forward," the groups wrote.
Go deeper