Energy and Commerce advances PAHPA, CDC bills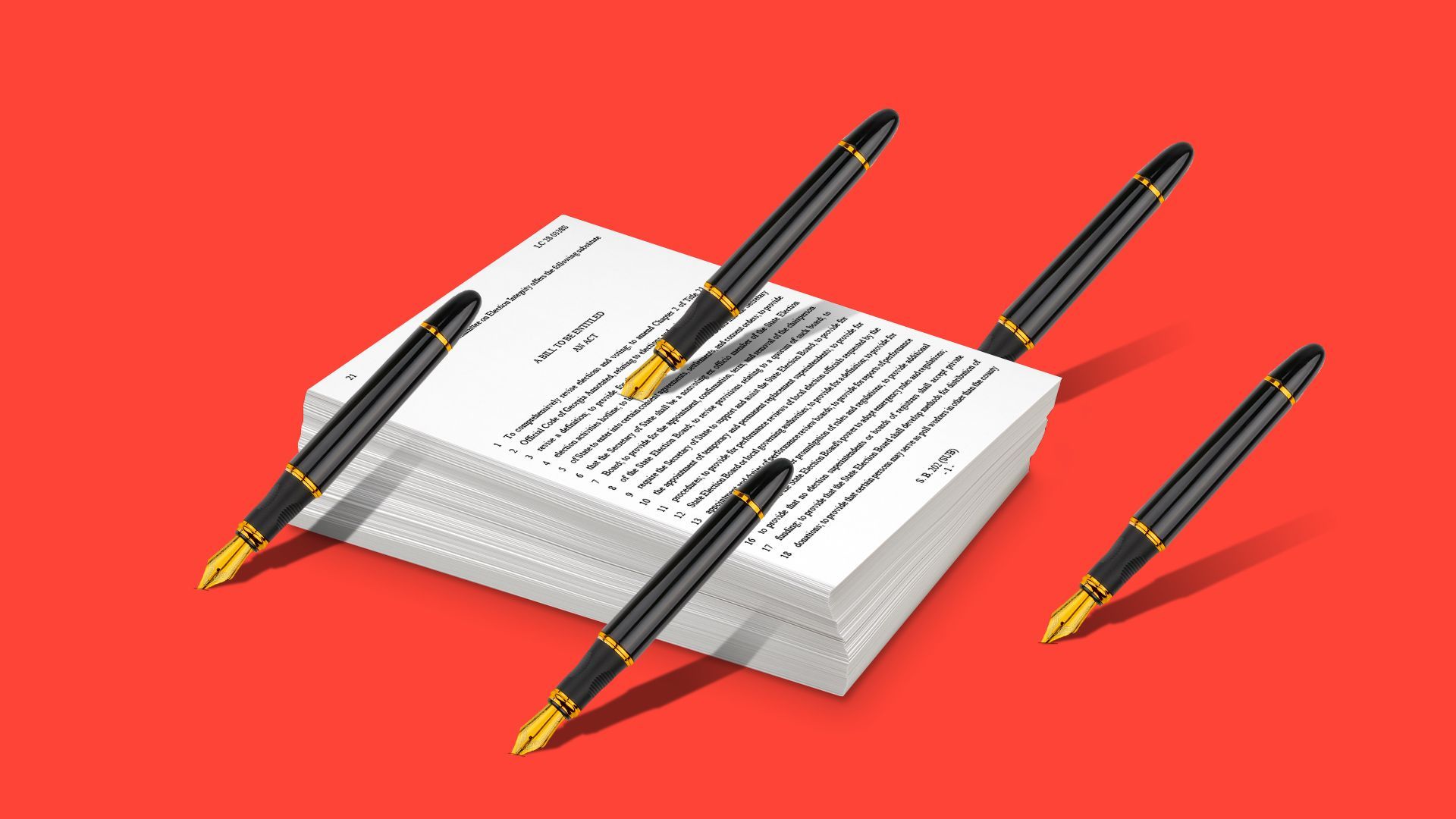 Energy and Commerce approved the Pandemic and All-Hazards Preparedness reauthorization bill in a party-line vote Wednesday.
Fourteen other bills also advanced, including GOP bills overhauling the CDC and targeting gender-affirming care.
Why it matters: The PAHPA reauthorization bill has typically been bipartisan in the past. The night before the mark-up, Democrats issued their own alternative PAHPA reauthorization legislation.
1) The PAHPA reauthorization bill involved the most fiery exchanges, with both sides insisting they wanted to work on it in a bipartisan manner but ultimately unable to end up with negotiated package.
Republicans wanted a relatively clean reauthorization with few additional riders, and insisted this bill wasn't the vehicle for expanding FDA's authority to address the drug shortage issue.
"It takes two partners to reach bipartisanship. I beg my colleagues to come back to the table,'" said Rep. Richard Hudson, GOP lead on the PAHPA bill. "We're going to move forward with this reauthorization, because the lessons we learned from the last pandemic and frankly over the last five years demand us to make changes."
On the other side, Democrats said PAHPA is the right opportunity to address drug shortages, as well as increase funds to preparedness programs.
"Why don't we meet them where they are and try to do what's right for patients today?" said Rep. Kathy Castor, speaking on cancer drug shortages. "This is dangerous."
Chair Cathy McMorris Rodgers said she was committed to working with the minority on a separate draft discussion to address drug shortages.
Of note: Rep. Diana DeGette also submitted an amendment to PAHPA to attach the VALID Act (the status of which we wrote about this morning), but then withdrew it, after discussion of support and opposition to the policy on both sides.
2) The CDC bills, in response to some of the agency's actions during the COVID pandemic, were approved on party lines.
3) The Children's Hospital GME Support Reauthorization Act, which reauthorizes payments to children's hospitals that operate graduate medical education programs, was also approved along party lines.
This bill included a controversial provision that would ban federal funds to hospitals that provide gender affirming treatments to those under age 18.
It involved contentious debate on both sides, with Republicans saying federal funds should not be used for transgender medical care while Democrats said gender-affirming care is recommended by doctors and medical organizations.
4) The Support for Patients and Communities Reauthorization Act, which reauthorizes programs that help with opioid use disorder prevention and treatment programs, was approved unanimously.
There were also a few bills that were agreed to with unanimous bipartisan support, including legislation to reauthorize programs focused on premature babies research, preventing maternal deaths, children's research, and direct primary care in Medicaid programs.
Go deeper