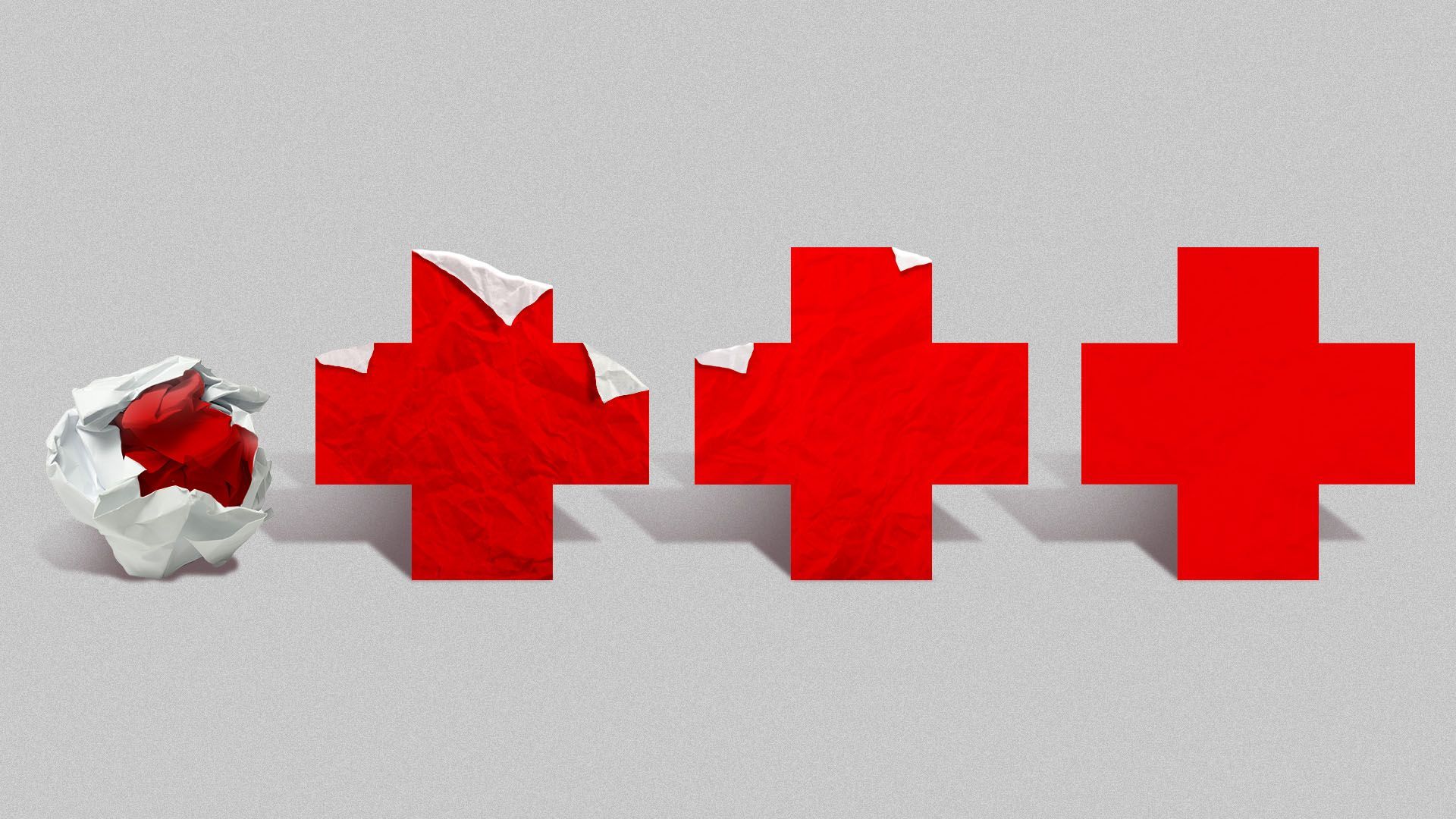 Reauthorization of the Pandemic and All-Hazards Preparedness Act is top of mind for many health care wonks this week as they gear up for a quick work period before the lengthy August recess.
Here are some things to keep in mind during your PAHPA conversations.
1. The core of PAHPA reauthorization is uncontroversial in both chambers of Congress — but there's no consensus yet on the broader scope of the bill.
In the Senate, industry is concerned about HELP chair Bernie Sanders' proposal to include reference pricing policy in PAHPA reauthorization.
Medical countermeasures producers and pharmaceutical companies will oppose the bill if it wades into drug pricing, lobbyists told Axios. One lobbyist said last week the measure is his biggest worry about the legislation.
Over in the lower chamber, Republicans are still opposed to expanding FDA's authority to tackle drug shortages in the legislation — which Democratic PAHPA lead Rep. Anna Eshoo said is a sticking point for her.
"Staying focused on the policies that are under the existing framework is the best way forward to see a bill signed into law before Sept. 30," a GOP Energy and Commerce aide told Axios.
2. The two chambers also have vastly different visions for PAHPA reauthorization.
The Senate text would authorize new federal grants for wastewater surveillance efforts, lay the groundwork for better supporting people with disabilities during emergencies and coordinate federal research efforts on the long-term effects of COVID-19.
Additionally, the Senate bill would pilot a new public-facing website to track aggregated data on potential disease outbreaks. Improving public health data infrastructure is one of the Biden administration's big asks for PAHPA.
None of these programs are included in the 17-page House discussion draft.
Additionally, controversial issues in the Senate draft are left out of the House draft, and vice versa. The GOP-sponsored House text doesn't make any mention of HELP Ranking Member Bill Cassidy's proposal to extend the priority review voucher program.
Meanwhile, the Senate draft doesn't wade into the House bill's main point of division: drug shortage policy.
3. Stay optimistic, but prepare for the possibility that PAHPA won't be reauthorized by its Sept. 30 expiration date.
Lobbyists say the House still intends to bring its PAHPA bill to the floor before August recess. (Speaker Kevin McCarthy's office didn't respond to a request for comment.)
Rodney Whitlock, vice president at McDermott+Consulting, noted on a podcast Monday that PAHPA could be affected by lawmakers' proclivity to leave reauthorizations to the end of the year.
"Are we going to be waiting for somewhere between turkey and Auld Lang Syne for Congress to finally be putting all the pieces together?" he said.
If lawmakers in different parties and chambers ultimately can't reconcile their differences on the bill, the back-up plan could be a one or two-year reauthorization of just provisions that can't continue without legislative action, a lobbyist said.
The bottom line: Regardless of when and if reauthorization is ultimately passed, PAHPA season has kicked into high gear. Comments on the Senate's draft were due Monday, and Energy and Commerce is expected to hold a markup on PAHPA on Thursday.
Things could change fast from here on out, so watch this space.
Go deeper