What Biden health officials want in PAHPA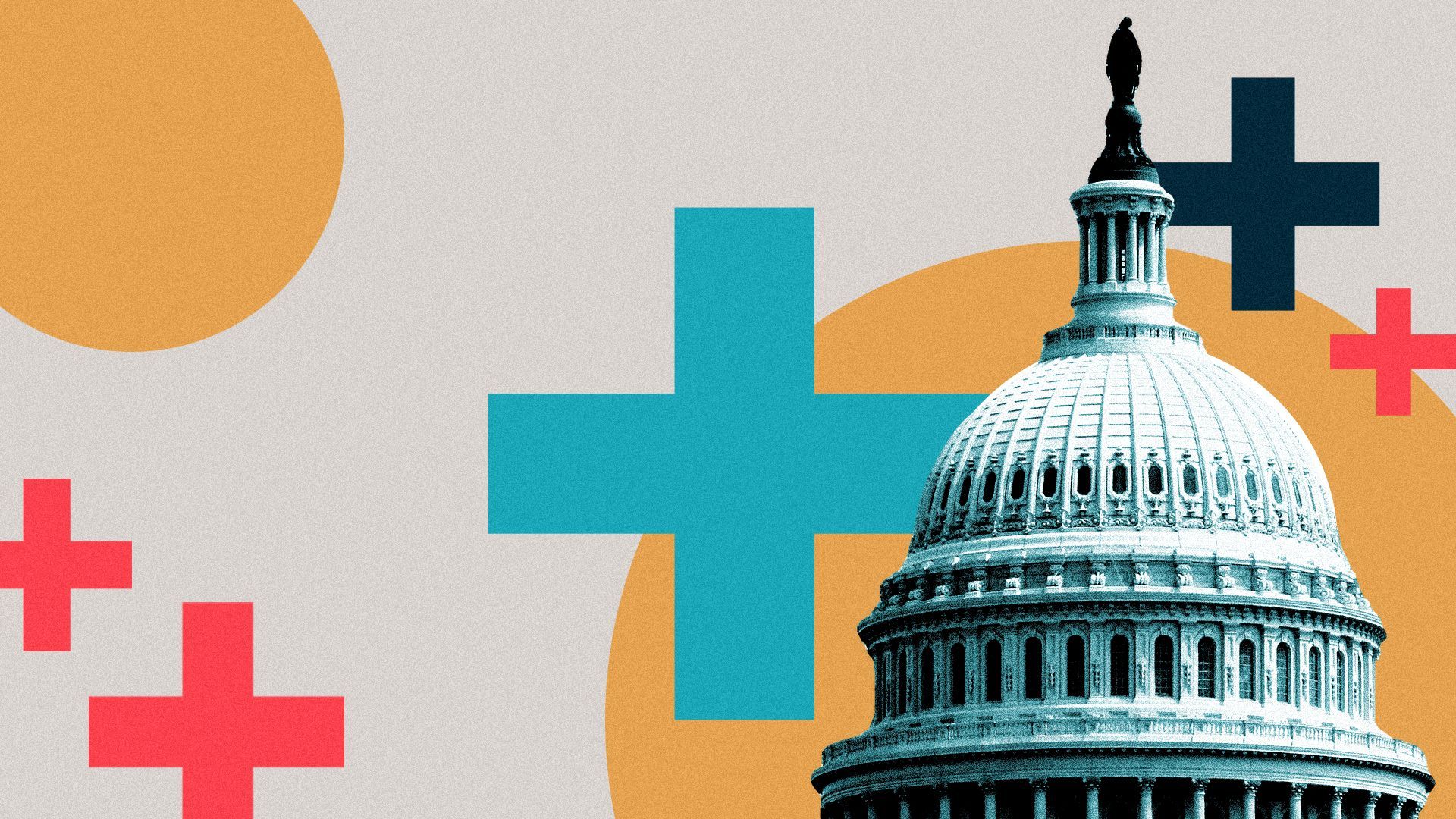 Thursday's Senate HELP Committee hearing on the Pandemic and All-Hazards Preparedness Act reauthorization offered a glimpse into the Biden administration's priorities for the bill.
Why it matters: It's up to Congress to pass a reauthorization bill and decide what goes in it, but government officials who have just been through a pandemic are likely to have some influence over the legislative conversation.
The hearing featured testimony from Dawn O'Connell, HHS assistant secretary for preparedness and response, CDC director Rochelle Walensky and FDA commissioner Robert Califf.
O'Connell asked for new authority at ASPR to fund promising prototypes for vaccines, therapies and tests, and to more easily move successful ones through the advanced research pipeline.
She also asked for the ability to quickly procure experimental supplies, build new factories for hazard-related medical supplies and directly hire staff during public health crises.
Walensky said the CDC needs access to better-quality and timely data. The agency's ability to collect data will diminish when the public health emergency expires next week, she warned.
"We will make do; however, this should worry us all, primarily because of what it says about our visibility into the next outbreak. We will be back to square one," she said.
Additionally, Walensky called for strengthened workforce capacity — including improvements to CDC's student loan reimbursement authority — and investments in a Vaccines for Adults program.
Califf said the FDA needs greater transparency into medical product supply chains. Requiring drugmakers and distributors to report demand surges to the agency could help solve this problem, he said.
Califf recommended several other policy ideas to improve the drug supply chain, including bolstering the FDA's authority to inspect facilities and improved authority for remote regulatory assessments.
He also asked for a modernized regulatory system for laboratory-developed tests.
What's next: All three officials will testify again in front of the House on May 11 during an Energy and Commerce Committee hearing on PAHPA reauthorization.
Go deeper