Biden faces Alzheimer's drug coverage backlash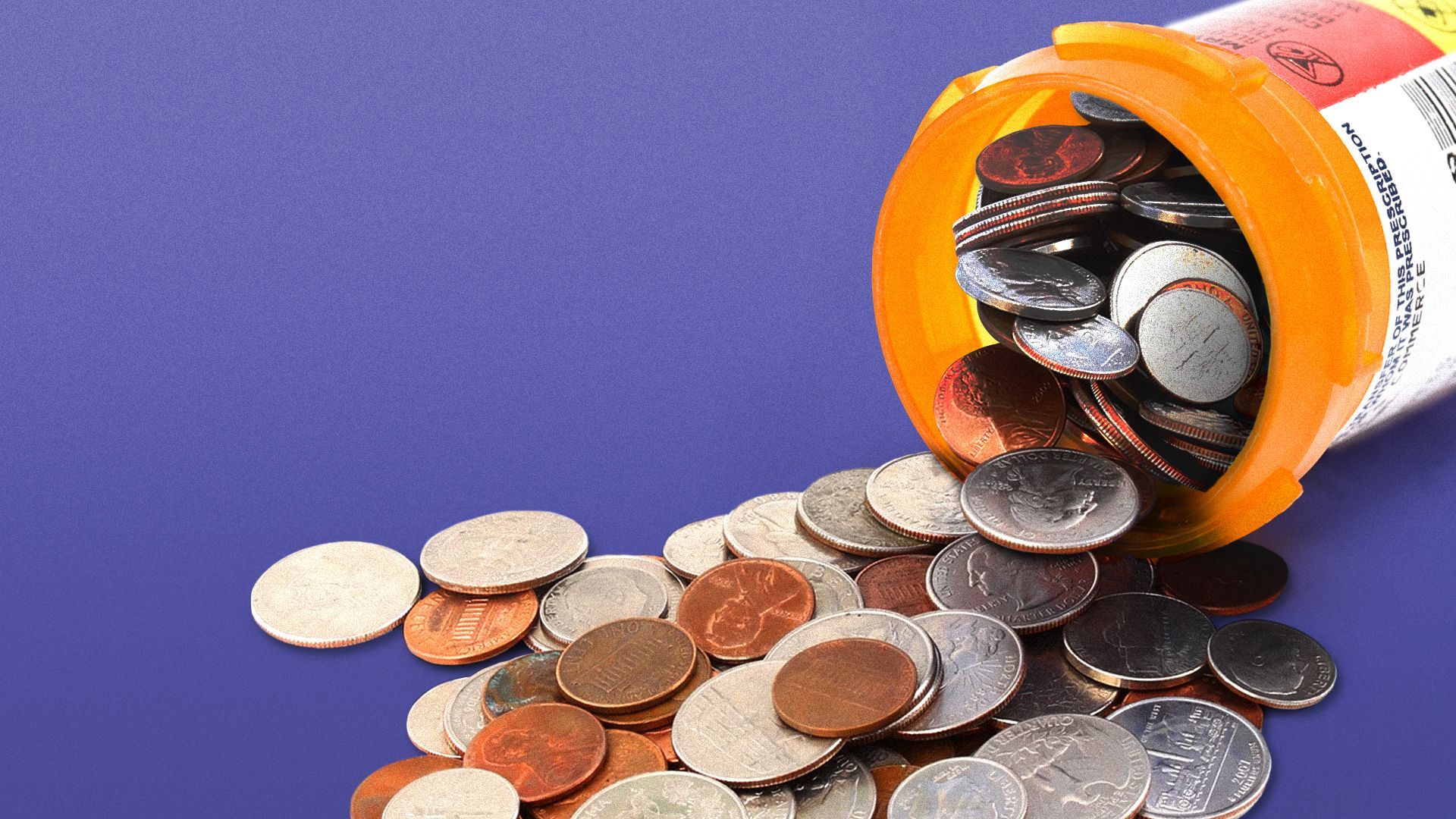 CMS' decision last week to leave its Alzheimer's drug coverage decision in place has angered some congressional Republicans, raising the possibility that the House might try to curb CMS' power through legislation.
Why it matters: It's very unlikely that a Democratic-controlled Senate would cooperate. But the GOP — and any potential Democratic allies — could still force a difficult conversation over when seniors should have access to new drugs, and under what conditions.
State of play: CMS issued its decision to cover a class of Alzheimer's drugs in limited circumstances last year, after Aduhelm received accelerated approval from the FDA.
Aduhelm's approval — and its subsequent pricing — was extremely controversial, and many experts argued there wasn't adequate data behind it. A congressional investigation found that the FDA didn't follow its own guidance and collaborated inappropriately with the drugmaker.
But in January the FDA green-lighted another Alzheimer's drug, Leqembi, through accelerated approval. This time, scientists generally agree that the clinical trials were well conducted, even if they question the real-world impact of the drug.
The Alzheimer's Association asked CMS to reconsider its decision. Last week, however, the agency said it isn't updating its coverage policy yet.
"After careful review of the request and supporting documentation, we are making this decision because, as of the date of this letter, there is not yet evidence meeting the criteria for reconsideration," CMS wrote in a statement.
What they're saying: "This is an unprecedented overreach by the administration to override its own FDA," E&C chair Cathy McMorris Rodgers and W&M chair Jason Smith wrote in a joint statement Friday.
"The Biden Administration's move to restrict coverage for novel Alzheimer's drugs will chill innovation in developing new medicines and treatments for patients facing life-threatening illnesses," they added.
The big picture: The decision was already divisive on the Hill, and members of the House and Senate from both parties had recently urged CMS to reconsider the policy.
At least two bills — including one by Ways and Means Vice Chairman Vern Buchanan — were introduced in the last Congress in response to the decision.
Details: Buchanan's bill would prevent CMS from making Medicare coverage decisions for an entire class of drugs and instead require the agency to evaluate each new product individually.
"Yet again, the Biden administration and unelected bureaucrats at CMS are failing America's seniors. Millions of Americans living with Alzheimer's deserve access to potentially life-saving drugs and new treatments," Buchanan tweeted Friday.
Buchanan chairs the W&M health subcommittee but hasn't yet decided whether to bring up his bill through the committee, spokesperson Sally Shely said.
What we're watching: Leqembi is expected to receive traditional FDA approval as soon as this summer, which would make it eligible for broader Medicare coverage under the existing CMS rule.
That could take some of the momentum out of any ongoing Hill conversations. But on the other hand, members could argue that what really matters here is the precedent being set.
Go deeper