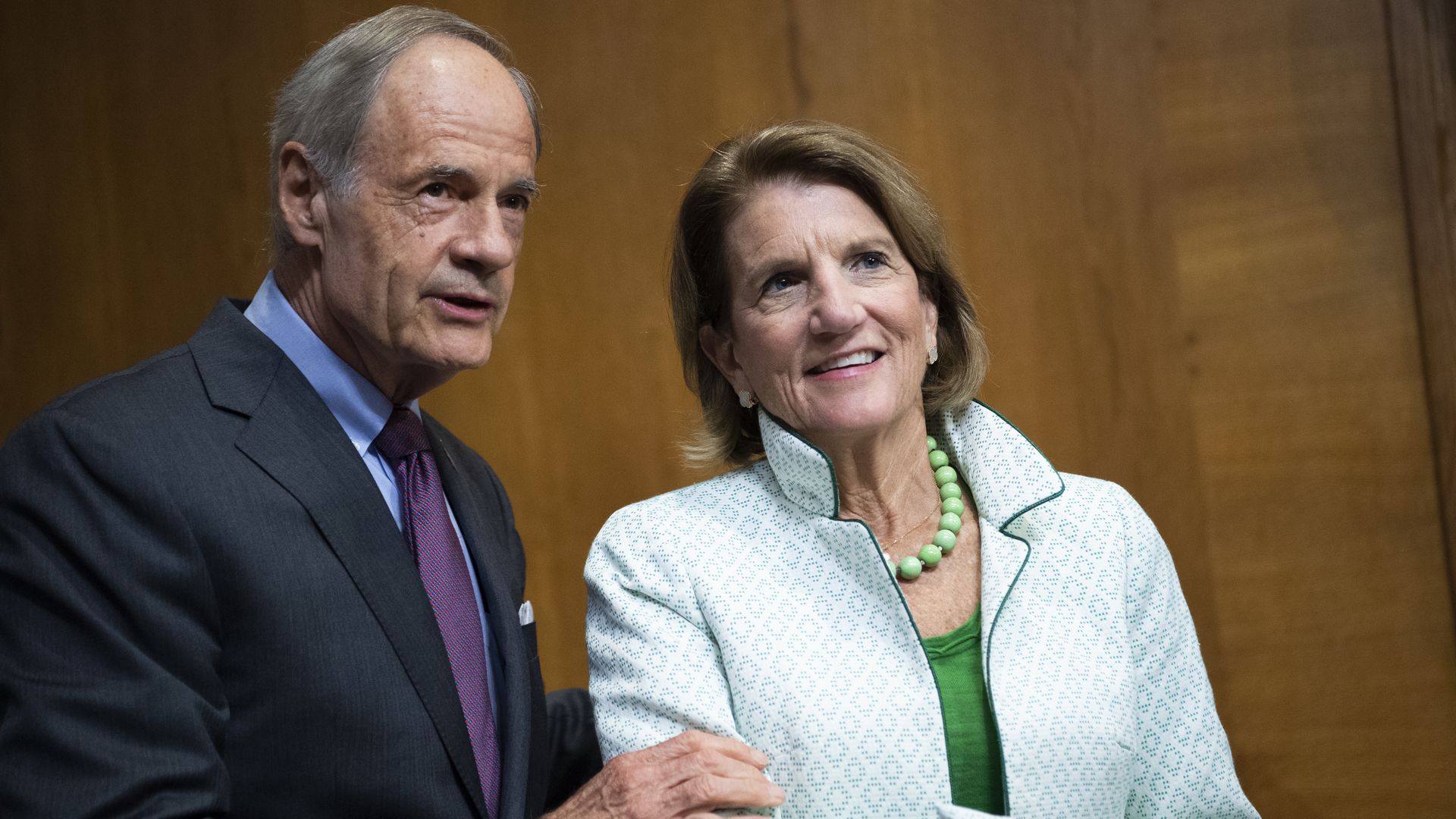 A popular bill that would overhaul federal guidelines for advanced nuclear technologies is set to hitch a ride on the Senate's defense authorization bill.
Why it matters: The ADVANCE Act is important to companies designing the next generation of small modular reactors — and it's among the few permitting policies with real bipartisan support.
Driving the news: The bill is included in a manager's package of amendments that senators are expected to add to the NDAA as it moves on the floor this week.
It would reduce licensing fees for advanced reactors and make it easier for the Nuclear Regulatory Commission to hire — and pay — specialized staff, as the agency's workforce ages.
The legislation would also speed up siting for nuclear facilities at former brownfield sites and authorize new money to clean up contaminated mining sites on tribal lands.
It won Senate Environment and Public Works approval in a 16-3 vote in May.
What they're saying: "I think we have counterparts in the House that are very interested," lead sponsor Shelley Moore Capito told Nick as she strolled through the Senate basement Wednesday. "Nuclear, obviously, is going to play a big role for a lot of different reasons."
EPW Chair Tom Carper also told Nick: "I'm always looking for opportunity to do good things for our planet and create jobs and economic opportunity. ADVANCE Act — right down that alley."
The ADVANCE Act reflects a view widely shared on both sides of the Hill: The NRC needs to move faster on the next generation of reactors.
The commission is likely to face a huge tranche of new licensing requests, with massive subsidies from the IRA and IIJA fueling advanced nuclear tech development.
The nuclear industry sees that as a potential roadblock.
What we're watching: whether other permitting-related policies enter the NDAA conversation.
Already, the House version of the bill contains a provision that would require the Maritime Administration to update its environmental review procedures, a big priority for the nation's ports.
If lawmakers are going to negotiate a new round of environmental permitting overhauls, they'll almost certainly need a vehicle, and the NDAA is always a prime target.
Capito noted that the ADVANCE Act has a "security issue attached" to it, making it an easier sell to ride on the NDAA.
Go deeper