Defense bill overriding Biden climate efforts passes House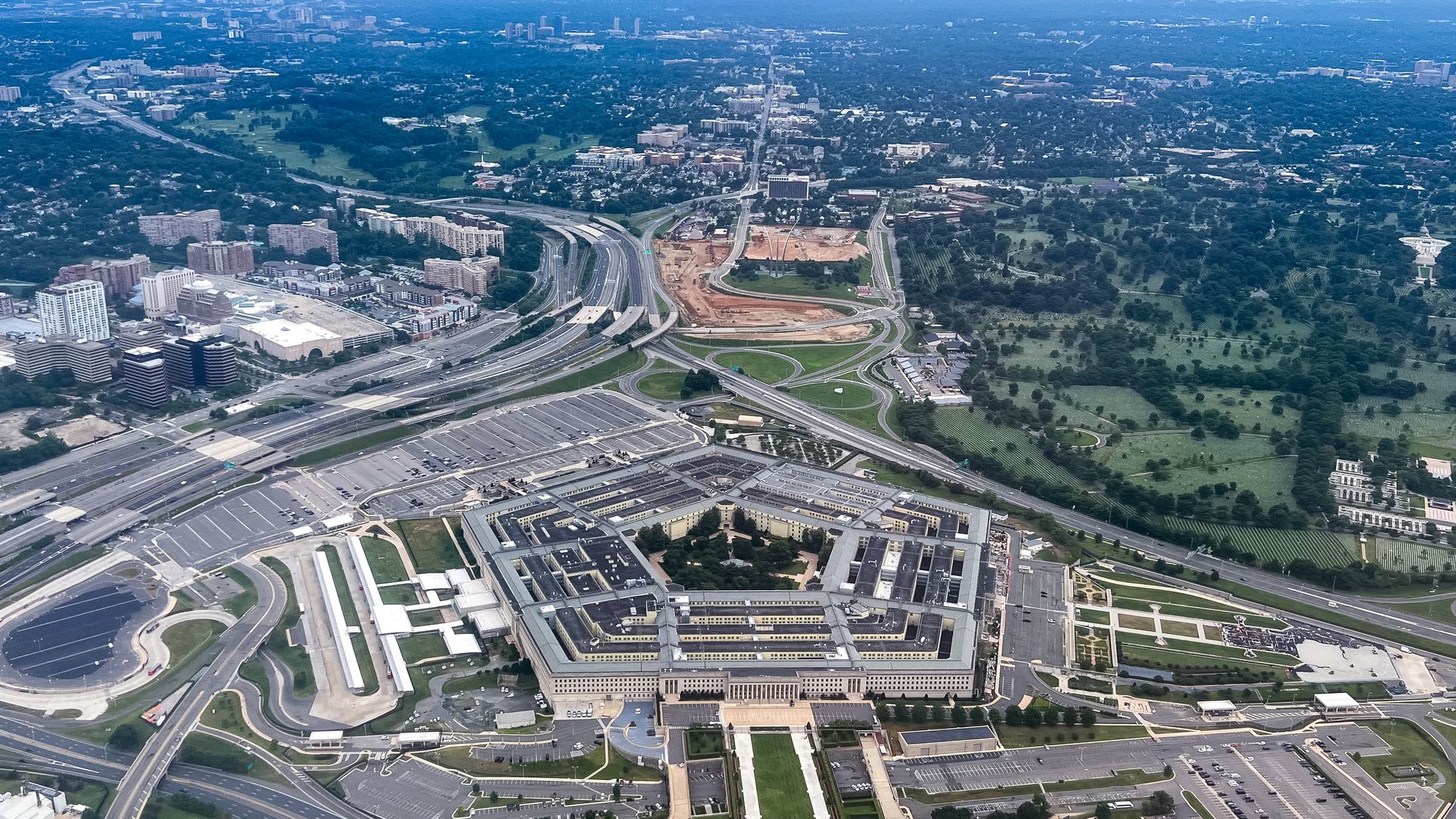 The House today passed a Republican-led defense authorization bill that would roll back a variety of Biden administration climate and energy moves.
Why it matters: The measure, passed 219-210, goes after efforts to decarbonize the military, a source of greenhouse gas emissions greater than that of some countries.
Driving the news: The House-passed National Defense Authorization Act for fiscal 2024 includes language that would block the Pentagon from requiring businesses involved in procurement to disclose their greenhouse gas emissions.
The bill also contains an amendment, authored by Texas Republican Chip Roy, that would prevent the Pentagon from implementing President Biden's climate executive orders. It passed 217-216.
It would restrict the Pentagon from purchasing batteries made by Chinese manufacturers including CATL, and would prohibit funding from Pentagon energy programs to entities owned or controlled by the Chinese Communities Party.
Of note: The bill would require the Maritime Administration to update its list of categorical exclusions that let infrastructure projects glide through the environmental review process without large, comprehensive analysis.
This matters because — as we told you a while back — the nation's ports are seeking an update to the CatEx list for their decarbonization efforts.
What we're watching: How many of these provisions, if any, survive as the bill heads to the Democratic-controlled Senate.
Go deeper