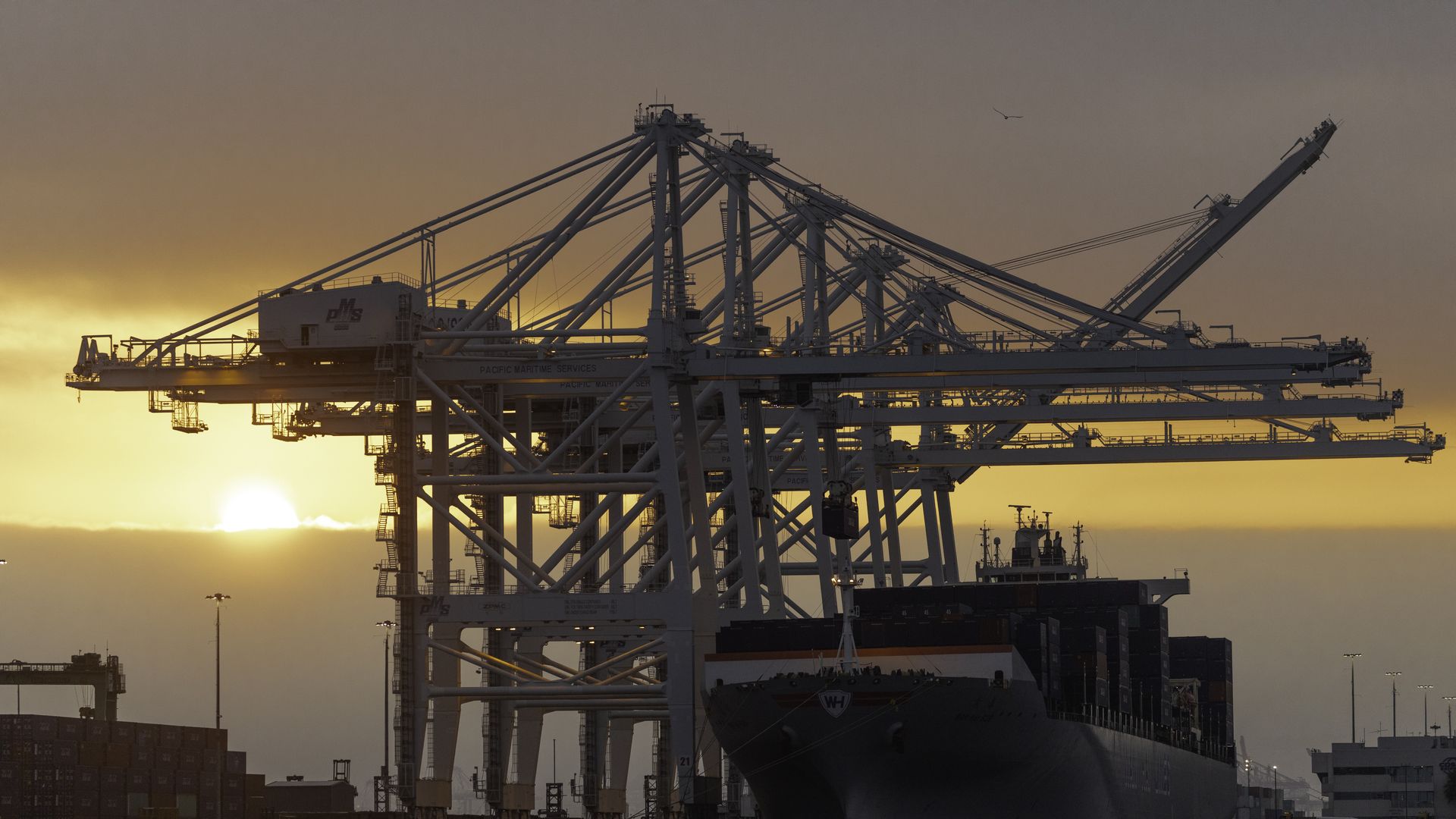 The port industry is trying to shore up bipartisan support on the Hill for its own package of permitting changes.
Why it matters: Billions of dollars for potential port upgrades have been injected into the federal government — but permits will likely be necessary for projects to get the new money.
With around 90% of the world's goods transported by ship, disruptions to ports can damage the global economy and supply chains. That has spurred calls for ports to boost their resilience to climate change.
Driving the news: The American Association of Port Authorities is meeting with folks across the Capitol complex to get backing for its Port Infrastructure Permitting Empowerment Act.
It's a slate of nine policy proposals pitched as an effort to juice the pace of permits for infrastructure projects and decarbonization efforts.
The proposals, which were shared with Axios, include changing requirements on how marine projects to mitigate adverse impacts on surrounding water bodies. The industry views this version as too costly.
It would authorize the Maritime Administration — which regulates port projects — to use NEPA categorical exclusions deployed by other Transportation Department subagencies like the Federal Highway Administration.
One proposal would allow the government to skip launching new budget reviews when the costs of port projects rise due to inflation.
The proposals have been pitched to majority and minority staff on the Senate Commerce, Science, and Transportation Committee and House Transportation and Infrastructure Committee. AAPA hopes it'll translate into a bill introduction.
Between the lines: The nation's ports represent a clear zone where the pace of permitting could have a real impact on climate progress.
You can see this in a recent Maritime Administration notice for more than $662 million in available port infrastructure funding for projects selected based partially on climate mitigation and environmental justice benchmarks.
Would-be applicants must "demonstrate receipt (or reasonably anticipated receipt) of all environmental permits and approvals necessary" and detail expected NEPA reviews needed for the project.
What they're saying: AAPA believes these are "middle of the road, common-sense efficiency ideas" for the nation's port permit procedures, said Ian Gansler, the group's energy, resilience and sustainability policy manager.
"Permitting in general can be kind of an ideological debate, but from our standpoint, it really doesn't have to be," he said.
Go deeper