Senate panel advances nuclear regulatory overhaul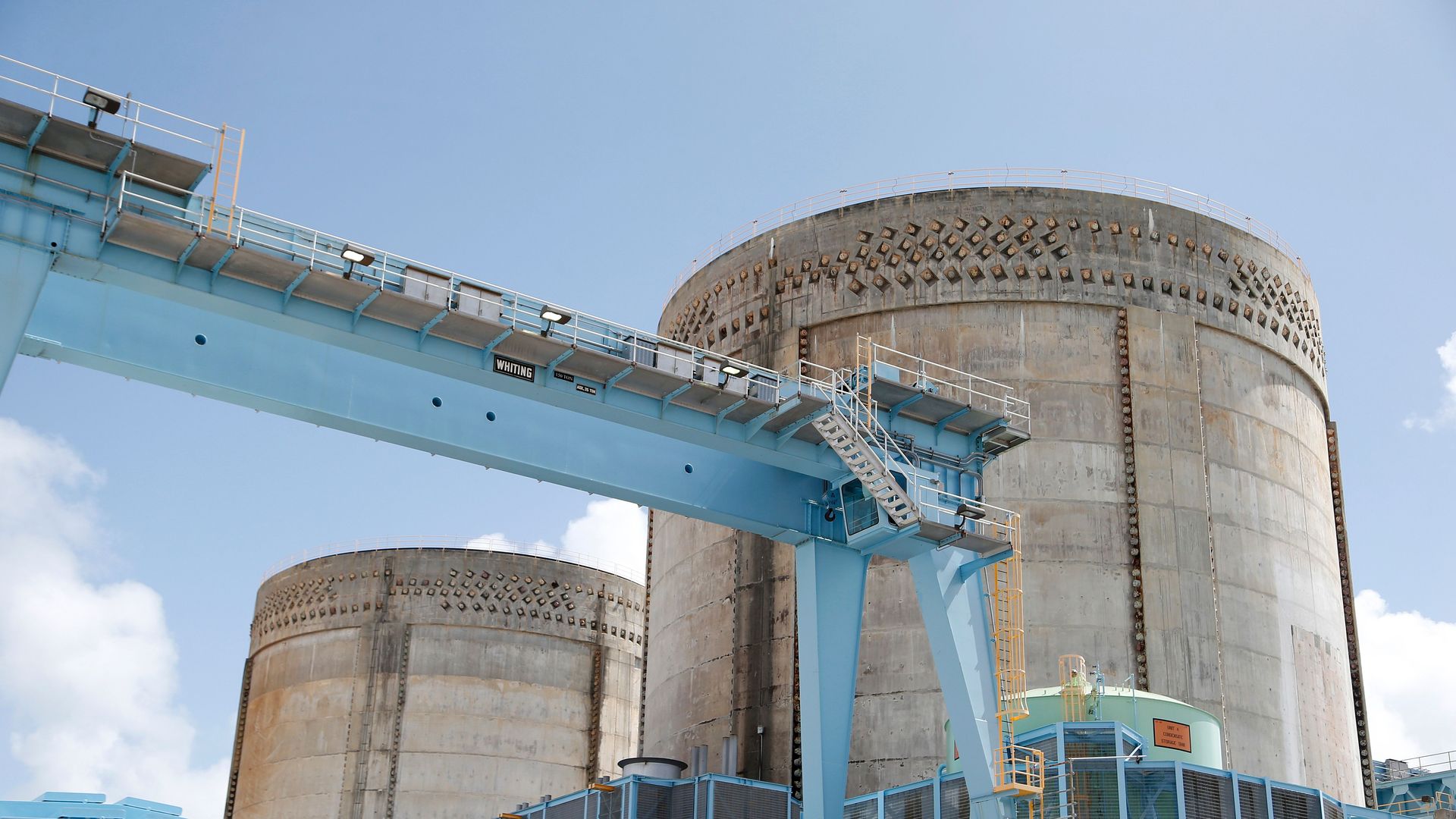 The Senate Environment and Public Works Committee this morning approved a bipartisan nuclear policy bill that could play into permitting talks.
Why it matters: The ADVANCE Act has a real chance at becoming law, as the nuclear industry experiences something of a political renaissance.
Driving the news: Approved on a 16-3 vote, the legislation would broadly aim to speed Nuclear Regulatory Commission licensing for the next generation of nuclear technologies.
It would reduce licensing fees for advanced reactor technologies and make it easier for the agency to hire specialized staff to work through the paperwork.
It would also seek to expedite the regulatory process for nuclear facilities at brownfield sites, such as former coal power plants and mines.
"Every day I hear how everything needs to be cleaner and greener, and this technology will lead us to that," EPW ranking member Shelley Moore Capito said during the markup.
Of note: The vote highlighted progressives' continued skepticism of nuclear power.
Bernie Sanders, Ed Markey and Jeff Merkley were the only "no" votes.
The ADVANCE Act includes funding authorizations for legacy waste cleanup efforts — a potential hook for progressives — but Markey said it doesn't go far enough to win his vote.
"The funding authorized in this legislation will not address the full legacy of radioactive pollution," Markey said.
What we're watching: How this figures into the ongoing debate about permits.
In the House, Energy and Commerce is focused on the Prohibiting Russian Uranium Imports Act, which has some momentum in the Senate as well.
But House lawmakers have also expressed interest in speeding NRC licensing.
Sen. Sheldon Whitehouse, one of the ADVANCE Act's lead sponsors, said "TBD" when asked how it factors in continuing permitting negotiations.
"Pretty strong vote — that's a good sign," Whitehouse told Axios as he left the committee room.
"Most people understand that what was done related to permitting was more or less of an opening bid or a down payment, but not at the full work we need to do," he said.
What's next: EPW had also been scheduled to take up Jeffery Baran, whom President Biden has renominated to serve another term as an NRC commissioner.
Chair Tom Carper said he hopes to "take care of that off the floor today."
Capito, however, said she opposes Baran: "Unfortunately, Commissioner Baran is not the right fit for this moment," she said.
Go deeper