Galvanize closes $1B climate tech fund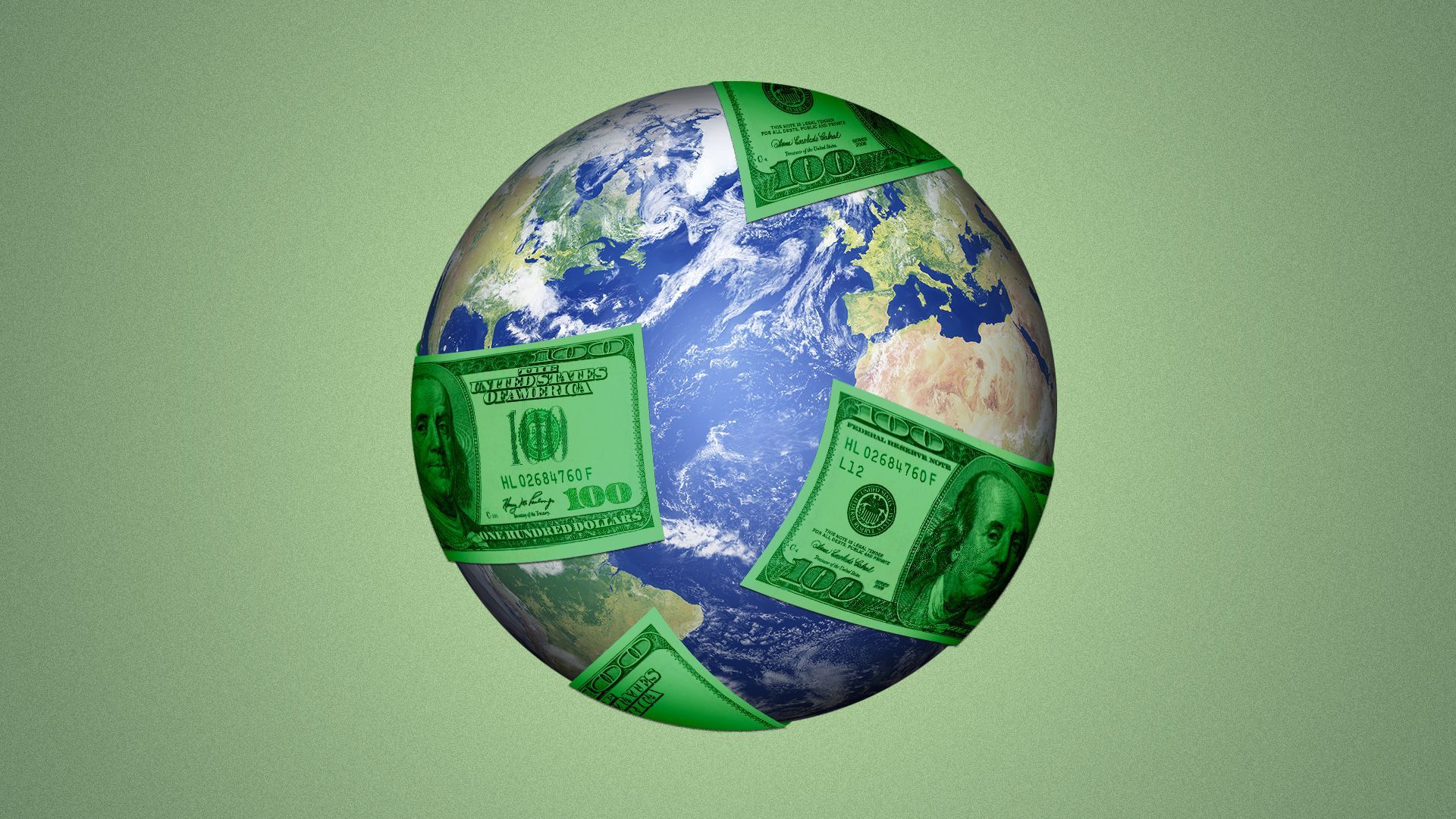 Galvanize Climate Solutions, co-founded by billionaire Tom Steyer, has closed its first $1 billion fund to invest in climate tech from early to growth stage.
Why it matters: The firm joins a small group of climate-focused peers with billion-dollar funds, and has tapped well-known partners to lead it.
Details: The Innovation + Expansion Fund is co-led by Saloni Multani, who was the former CFO for Joe Biden's presidential campaign; Veery Maxwell, a founding partner at Ajax Investment Strategies; and Cliff Ryan, formerly managing director with Riverstone Holdings.
Its strategic advisers include Lisa Jackson, Apple's sustainability lead, and Cheryl Martin, who formerly led the Department of Energy's ARPA-E program.
Multani told Axios earlier this week that Galvanize "solely invests in climate solutions," with checks ranging from $10 million up to $70 million plus.
Zoom in: Fundraising started in the go-go climate investing environment of 2021, and the fund has already made 11 investments.
Portfolio company industries include carbon and sustainability accounting firms (Pulsora and Watershed), software startups for agriculture (Regrow and Arable), transit (The Routing Company), cement and concrete (Alcemy) and consumer-goods supply chain (Worldly).
Deep-tech bets include super conductor power line startup Veir, Australian mining tech company Plotlogic and e-fuels maker Lydian.
Zoom out: VCs invested fewer dollars into climate tech in the first half of 2023 compared to 2022, but climate-focused funds remained more resilient while more generalist funds cut back on climate.
While growth capital took the largest hit in the first half of the year, some investors are predicting a return of climate growth capital.
Go deeper