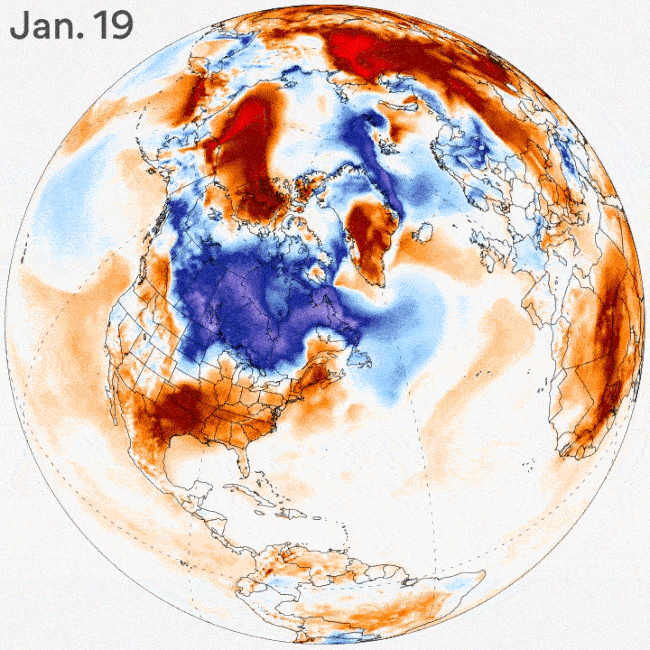 Temperature anomalies for Jan. 19–26 from the GFS model. Adapted from the Climate Re-Analyzer, U. Maine.
The polar vortex, which typically keeps the coldest air in the Northern Hemisphere effectively locked up in the Arctic, has split into three pieces. Now, Arctic air is poised to blast across the Canadian border and into the Midwest and East Coast, along with a major winter storm.
Why it matters: A coast-to-coast storm during the next several days could deposit feet of snow in parts of the West and Northeast, while ushering in the coldest air of the season. This will yield travel headaches and economic impacts — and the storm won't be the last of this event.