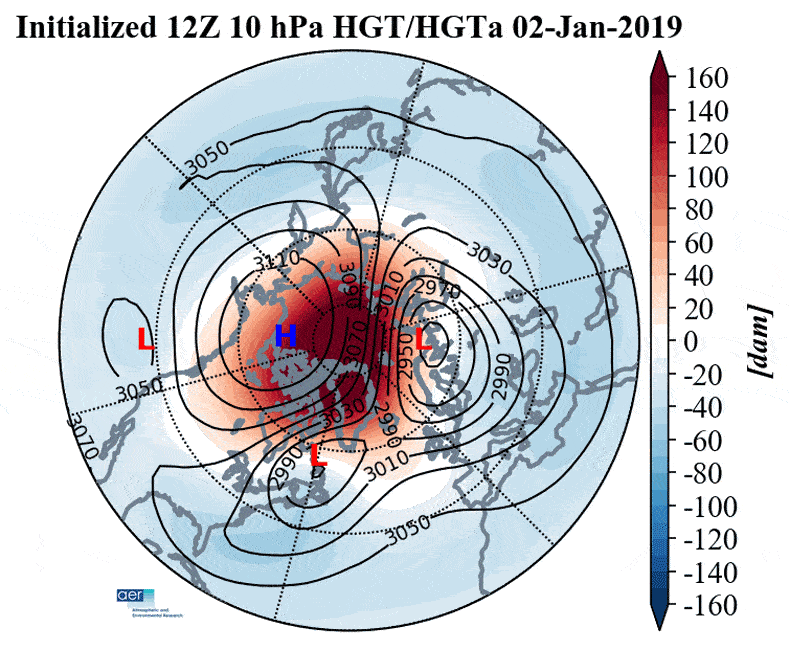 Computer model projected 10 mb geopotential heights (dam; contours) across the Northern Hemisphere for Jan. 2 through Jan. 18. Credit: GFS model via Judah Cohen/AER Verisk
Scientists are seeing signs that global weather patterns toward the latter half of January and into February may shift significantly to usher in severe winter weather for parts of the U.S. and Europe.
How it works: The possible changes are being triggered by a sudden and drastic warming of the air in the stratosphere, some 100,000 feet above the Arctic, and by a resulting disruption of the polar vortex — an area of low pressure at high altitudes near the pole that, when disrupted, can wobble like a spinning top and send cold air to the south. In this case, it could split into three pieces, and those pieces would determine who gets hit the hardest.