Axios World
August 12, 2019
Welcome back to Axios World, where we're serving up an assortment of global news stories in a pleasantly portioned 1,441 words (~ 6 minutes).
Thanks for joining me! Please tell your friends and colleagues to sign up, and I'd love your tips and feedback:

[email protected]

. 
1 big thing: The strongmen vs. the streets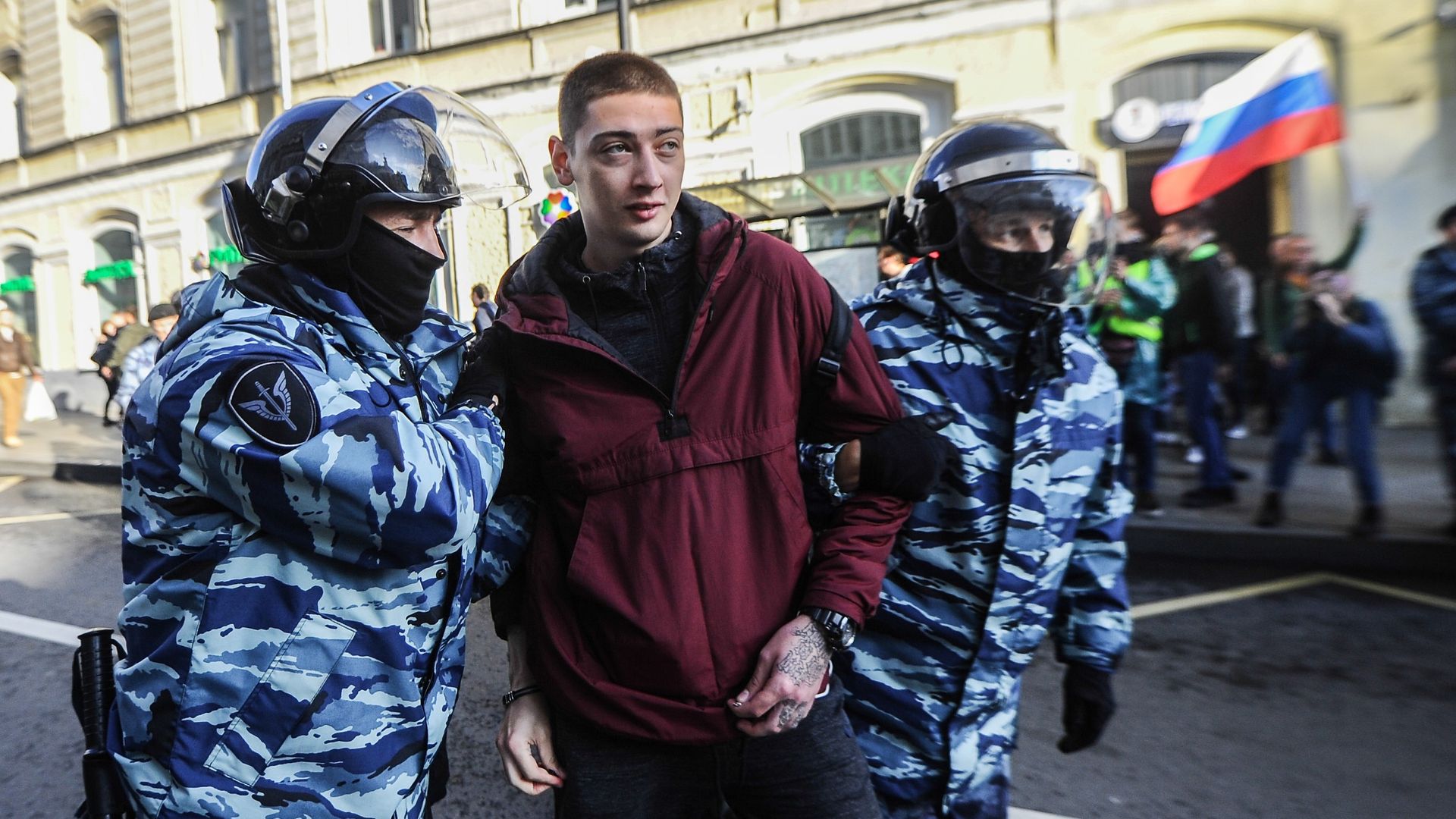 The world's two most powerful authoritarian states have been unable to quell pro-democracy demonstrations that have now spanned several weeks and drawn global attention.
The latest: Flights out of Hong Kong were canceled today after protesters flooded into the airport, while Moscow witnessed its largest protests in seven years over the weekend.
Video of police battering demonstrators has emerged from both cities. Broader crackdowns now seem likely, particularly in Hong Kong.
The Chinese government today claimed Hong Kong's uprising contains "sprouts of terrorism."
Some fear such language will be used to justify a heavy-handed response from Beijing, or harsh charges for those detained.
Under pressure from Beijing, Hong Kong airline Cathay Pacific today threatened to fire staff who participate in "illegal" demonstrations.
As flights were halted at Hong Kong's airport, one of the world's busiest, Chinese police were ominously assembling in nearby Shenzhen.
What to watch: "If the unthinkable happens and there is a violent crackdown in Hong Kong, then China's relationships with the U.S. and its allies will likely get much worse," writes Bill Bishop in his Sinocism newsletter. "I hate to be so negative but it does feel like we are approaching the precipice of something very worrisome."
While the protests in Moscow haven't matched the scale of Hong Kong's, the more than 50,000 who took to the streets on Saturday comprised the largest demonstration against the government since Vladimir Putin's return to the presidency in 2012.
Some 2,400 people, including top opposition leaders, were arrested at previous demonstrations, which began after the barring of opposition candidates from municipal elections.
Alina Polyakova of the Brookings Institution says tensions were already running high in Moscow, so it took just "one little spark to incite something."
She says falling standards of living across Russia over the last several years — reflected in smaller-scale protests over pensions and the environment — translated into greater shows of public support for the opposition than the Kremlin likely anticipated.
What to watch: Polyakova expects "an escalation of repression."
She says Putin can't afford to be perceived as weak, particularly since he already "looks like a lame duck to many people" in the face of constitutional term limits.
The big picture: Both China and Russia have accused the West of fomenting the unrest.
The bottom line: That's all part of the playbook, as is further repression. Unfortunately for the protesters, democratic reforms are not.
2. Mysterious blast tied to "unstoppable" missile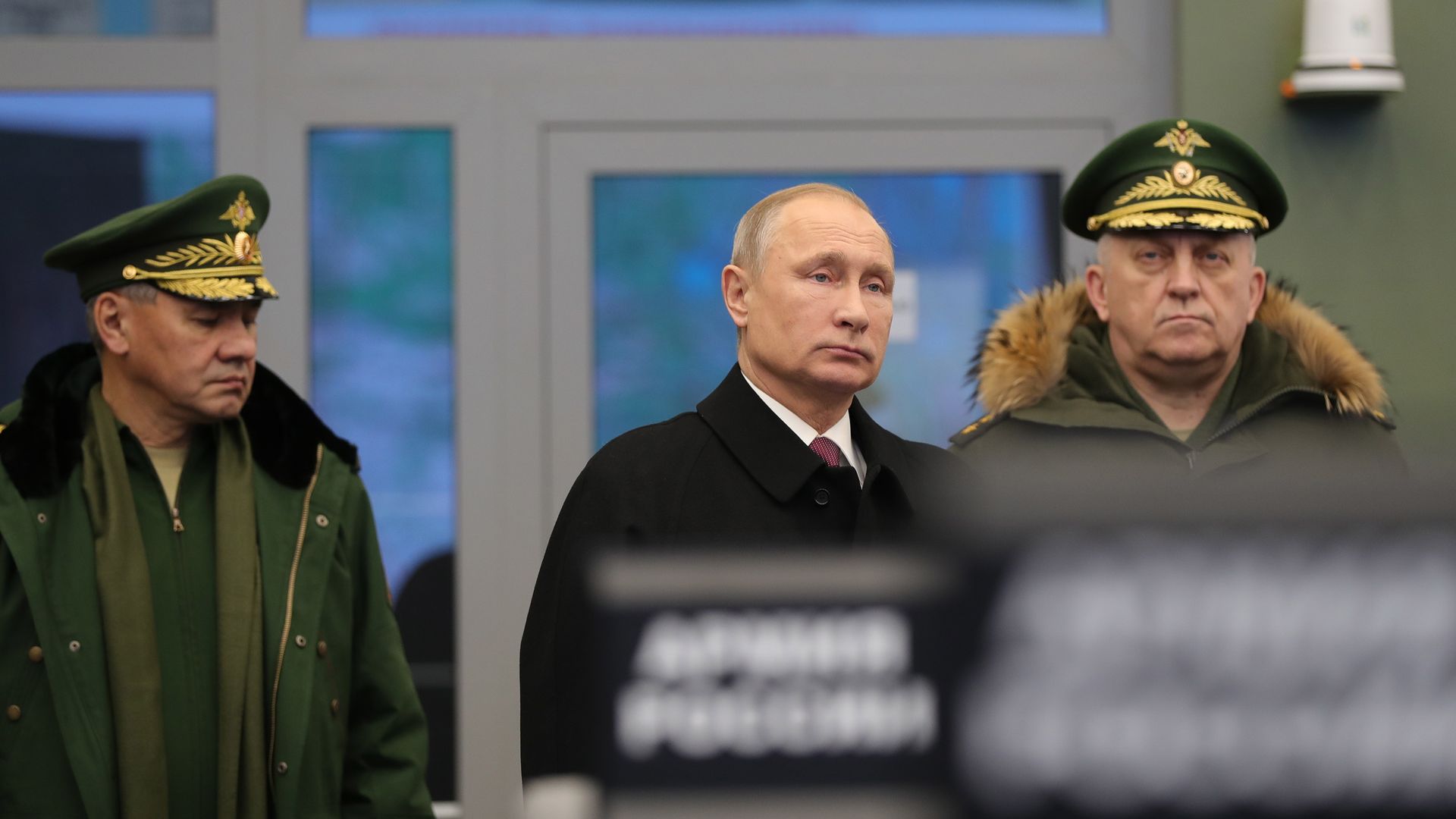 At least 7 people, many or all of them scientists, were killed last week when a missile test resulted in an explosion near Russia's Arctic coast, per the NYT.
Little has been confirmed publicly about the explosion, except that it released radiation.
Between the lines: "The reference to radiation was striking — tests of missile engines don't involve radiation. Well, with one exception: Last year, Russia announced it had tested a cruise missile powered by a nuclear reactor. ... NATO calls it the SSC-X-9 Skyfall," Jeffrey Lewis writes for Foreign Policy.
That helps explain President Trump's tweet today referring to a " 'Skyfall' explosion," which he said "has people worried about the air around the facility, and far beyond."
Indeed, David Sanger and Andrew Kramer report in the Times that "the Russian government's slow and secretive response has set off anxiety in nearby cities and towns — and attracted the attention of analysts in Washington and Europe who believe the explosion may offer a glimpse of technological weaknesses in Russia's new arms program."
Lewis is one such analyst. He writes that "a nuclear-powered cruise missile is an outrageous idea, one the United States long ago considered and rejected as a technical, strategic, and environmental nightmare."
"Vladimir Putin's Russia, though, thinks differently."
"The United States and Russia seem to be drifting into a new arms race, either out of some bizarre nostalgia or because no one can think of anything better to do."
"When we think about the dangers of the arms race, we think about the possibility of a civilization-ending cataclysm. But even though the Cold War didn't end in wide-scale catastrophe, it still resulted in a series of small-scale catastrophes for many of the people who lived it."
3. Latin America: How to read the election results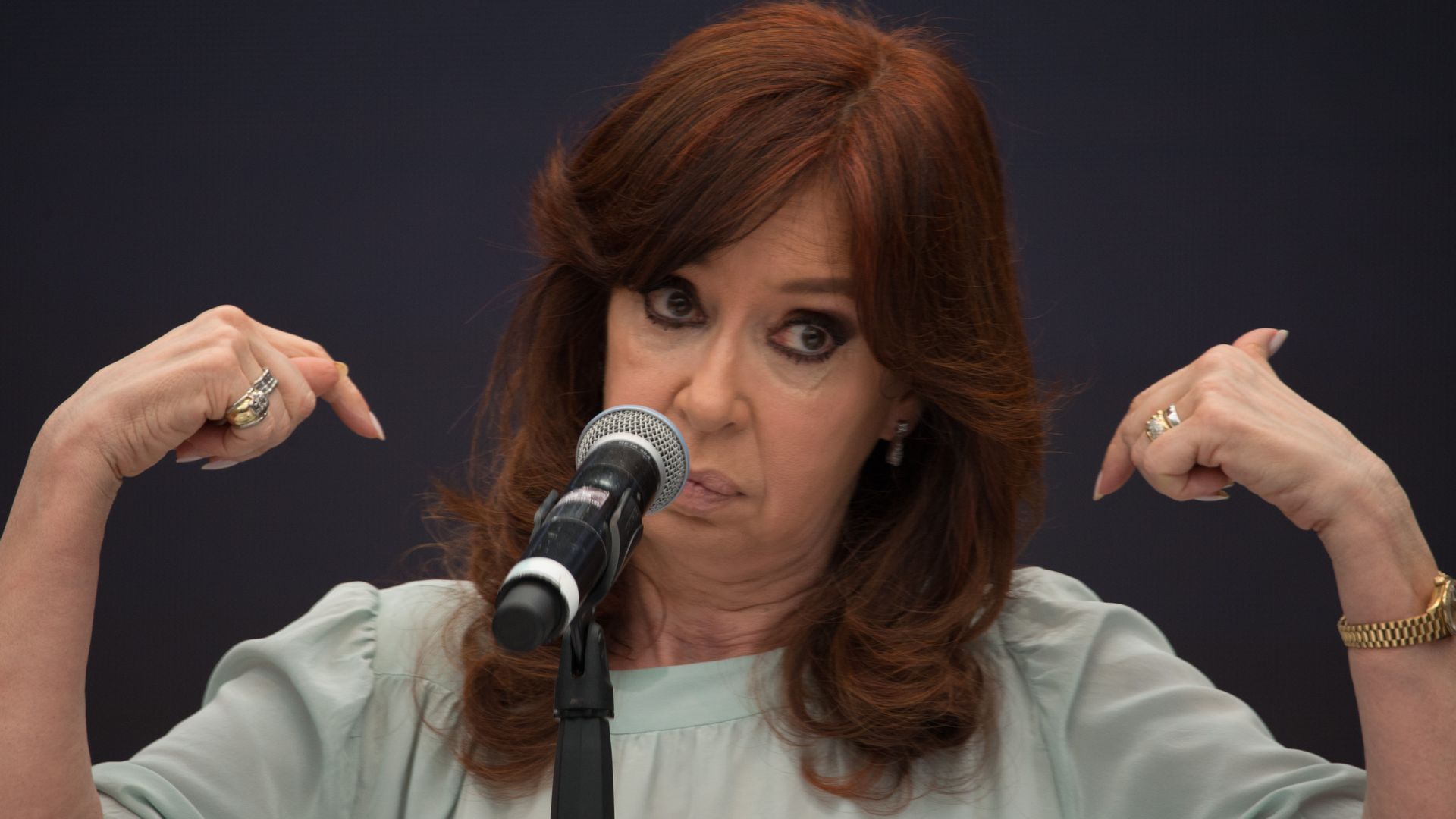 1. President Mauricio Macri of Argentina got pummeled in primary elections yesterday that are seen as a bellwether for October's presidential vote — and were expected to be close.
Macri managed just 32%, 16 points behind Alberto Fernández of the Peronist opposition.
Flashback: Macri was greeted enthusiastically by business and foreign investors when elected in 2015, but has overseen an economic recession and steep inflation, which he blames on his leftist predecessor, Cristina Fernández de Kirchner.
She's now running for vice president alongside Mr. Fernández, despite facing corruption charges.
"In one poll, the most popular word Argentines used to describe Mr. Macri was useless. The top word for Mrs. Kirchner was corrupt. For Mr. Fernandez, who once criticized his running mate, it was flip-flopper," the WSJ reports.
Argentina's struggling currency fell further on the result, Axios' Dion Rabouin notes.
2. The surprise victory of Alejandro Giammattei in Guatemala's runoff presidential election on Sunday could throw a central plank of Trump's migration strategy into doubt, Daniel Erikson writes for Axios Expert Voices:
Giammattei campaigned on improving security, boosting economic growth, promoting socially conservative values and fighting corruption, though he opposes the renewal of a UN–backed anti-corruption commission.
He said he will seek to amend the immigration deal that outgoing President Jimmy Morales signed with President Trump, which he has called "not right for the country."
4. The Caribbean: My side of paradise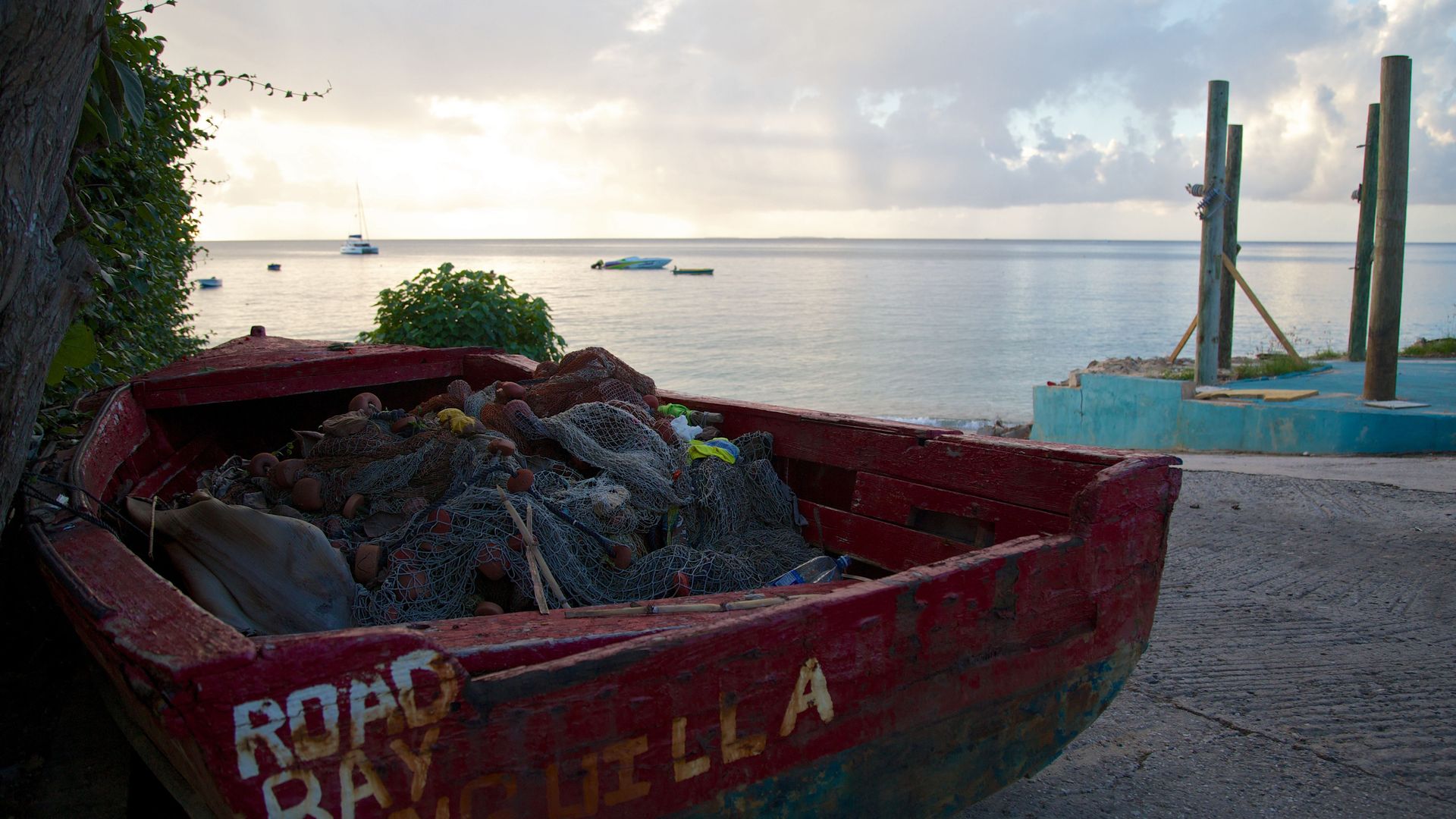 My weekend reading has me thinking about the relationship between American tourists and the Caribbean.
1. A death at a luxury resort in Anguilla "has riled the small island's population and has raised uncomfortable questions about class, privilege and the deference shown to tourists," the NYT's Michael Wilson reports.
Details: An investment banker from Connecticut, Gavin Hapgood, claims maintenance worker Kenny Mitchel attempted to rob him at knife point.
A witness says Hapgood held Mitchel down for about a half hour while he waited for police, and Mitchel struggled to breath. Mitchel died, and Hapgood was charged with manslaughter.
Many Anguillans — some of whom flocked to the island's tiny courthouse to watch the proceedings — were outraged when Hapgood was released on bail and allowed to return to the U.S.
Authorities are treading lightly on an island where, one official told Wilson, "Tourism is not number one. Tourism is the only one."
But a former official said, "Anguillans caught with weed have much stiffer penalties."
2. The Economist reports from a slice of Haiti's coast that Haitians can't enter (unless they work for Royal Caribbean) and, from the perspective of visitors, might as well be the USA.
They don't need a passport and conduct all transactions in U.S. dollars. They do pay a $12 surcharge to Haiti's government. There are similar arrangements on other islands.
This might all be familiar to cruise-loving readers. But it strikes me as odd that cruise lines can, for the right price, establish something approaching sovereign territory.
5. Data du jour: Are the kids alright?
Gallup asked respondents from 20 countries, "do most children in this country have the opportunity to learn and grow every day?"
The results...
Switzerland (96%), Indonesia (94%), China (92%), Australia (90%), Canada (89%).
Netherlands (87%), India (86%), France (86%), Japan (85%), Spain (84%).
Saudi Arabia (82%), U.K. (81%), Germany (80%), Italy (76%), U.S. (74%).
South Korea (68%), Mexico (65%), Russia (57%), Brazil (48%), Turkey (40%).
6. What I'm reading: Trump's Canadian pen pal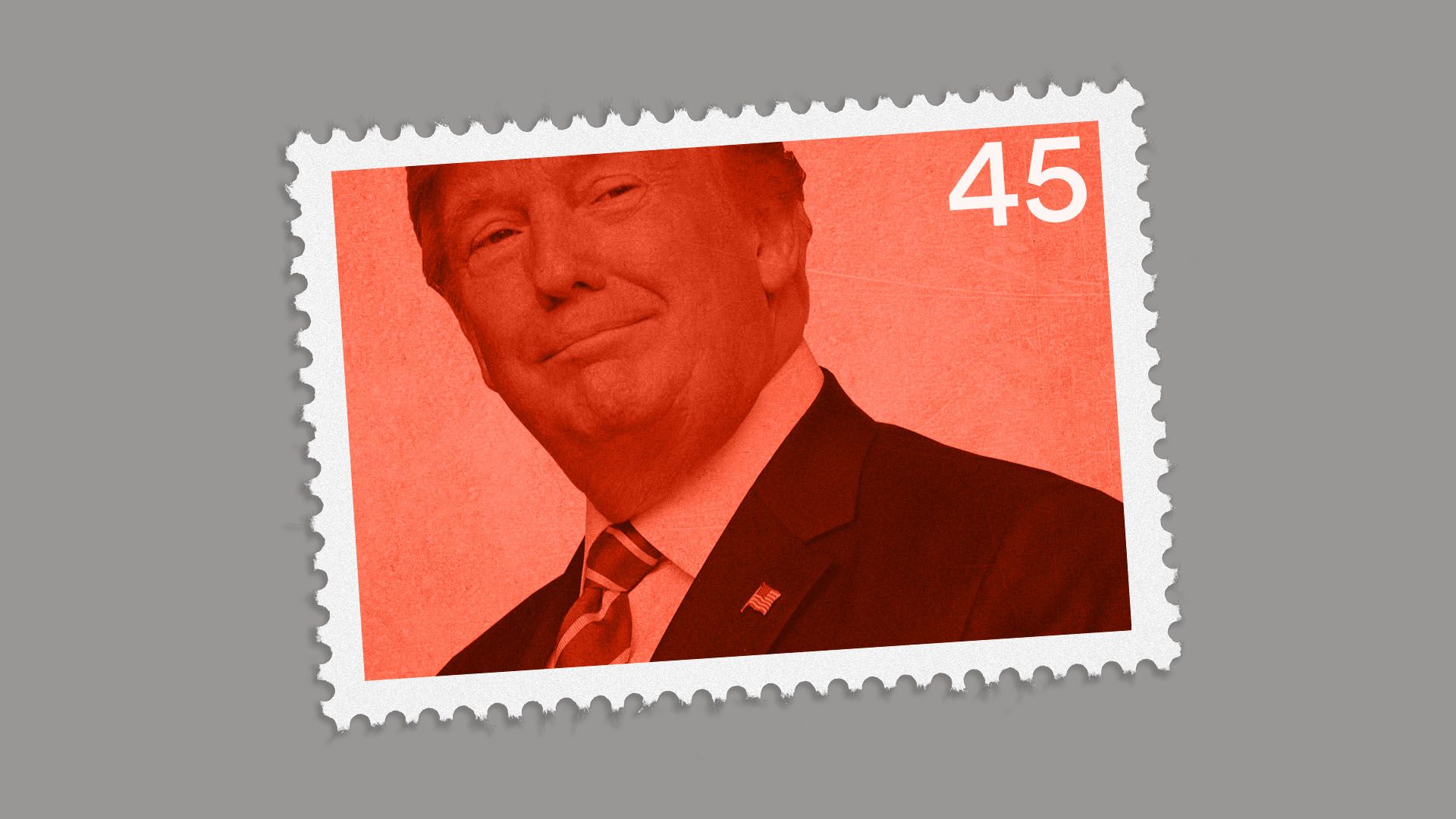 Axios' Jonathan Swan reported in his can't-miss Sneak Peek newsletter last night that Trump has sent at least two unusual notes, in Sharpie, to Canadian Prime Minister Justin Trudeau.
A May 2017 issue of Bloomberg Businessweek — featuring a picture of Trudeau headlined "The Anti-Trump" — caught President Trump's attention.
Trump tore the cover off the magazine and wrote on it, in silver Sharpie, something to the effect of "Looking good! Hope it's not true!"
The Canadian ambassador thought it was a prank. He called the White House to check, and a White House official confirmed to the ambassador that the note was real.
Months later, Trump mailed Trudeau a document purporting to show that the U.S. had a trade deficit with Canada. He wrote in Sharpie: "Not good!!" or something to that effect.
A few weeks later, Trump received a handwritten letter from Trudeau. The note, on Trudeau's official stationery marked by the Maple Leaf, began with a friendly tone but ended with a drop of acid.
"One thing," Trudeau added. "You gave a great speech in Pensacola, but you were slightly off on the balance of trade with Canada. USTR says so! All the best for 2018, Justin."
Trudeau enclosed a printout of Canada's informational page from the website of the Office of the United States Trade Representative.
7. Stories we're watching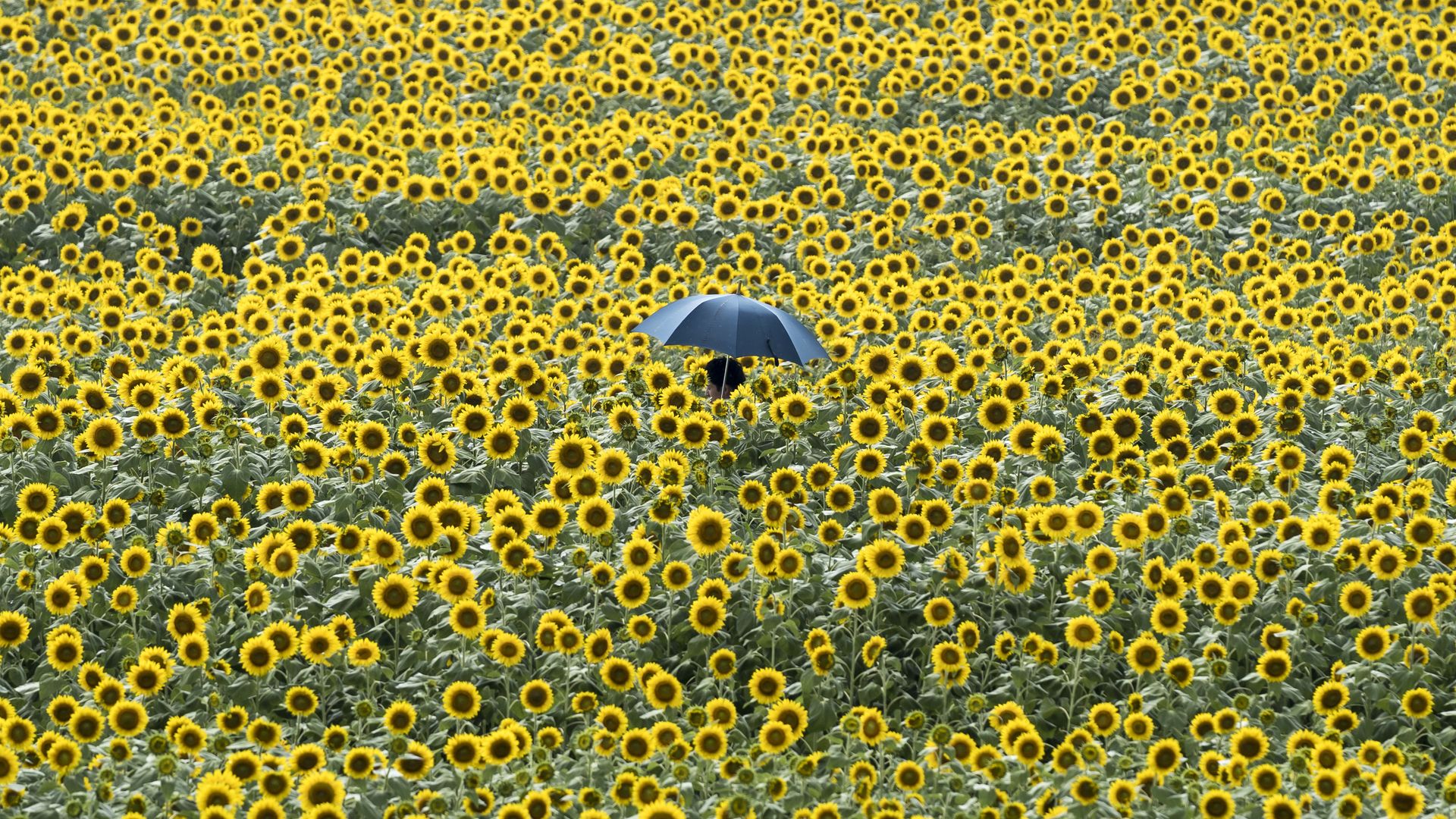 Quoted:
"Will the world watch & appease as they did Hitler at Munich?"
— Pakistani Prime Minister Imran Khan on Twitter,
equating India's moves
in Kashmir to Nazism. India says it's Pakistan that's guilty of encouraging terror in the disputed region.