Axios Vitals
September 26, 2019
Good morning. The good news is that it's Thursday. The bad news is that there are probably still about 15 news cycles left to get through this week.
Today's word count is 824, or ~3 minutes.
1 big thing: The silent decline of the employer market
While everyone was laser-focused on the Affordable Care Act for the past decade, the backbone of the American health care system was gradually deteriorating.
Between the lines: Employer insurance has become increasingly unaffordable over the last decade, contributing to today's political debates over surprise medical bills, drug prices and "Medicare for All."
Driving the news: The average cost of family health insurance offered by companies climbed 5% this year, exceeding $20,000 for the first time, according to the newest annual survey of employer health benefits from the Kaiser Family Foundation.
By the numbers: KFF's survey, considered to be a gold standard for data on employer-based health plans, sampled more than 2,000 different companies, Axios' Bob Herman writes.
The average family plan premium in 2019 totaled $20,576. Employers paid for 71% of that cost, down slightly from 72% in 2018.
The average premium for single workers was $7,188. Employers covered 83% of that cost, up slightly from 81% in 2018.
The intrigue: Workers aren't just paying more in monthly premiums. Employers continue to raise the average deductibles, which means more workers are paying for more of their care out of pocket later into the year.
Workers' earnings rose 26% from 2009 to 2019. Deductibles soared 162% in the same time span.
Yes, but: Many Democratic candidates have advocated for preserving employer-based health insurance despite the rising costs, higher deductibles and large tax breaks.
The bottom line: Employer health coverage continues to get more expensive and less comprehensive for workers — all coming at the expense of people's paychecks.
Go deeper: Millions of workers lose or change health plans every year
2. Low-wage workers struggle to afford coverage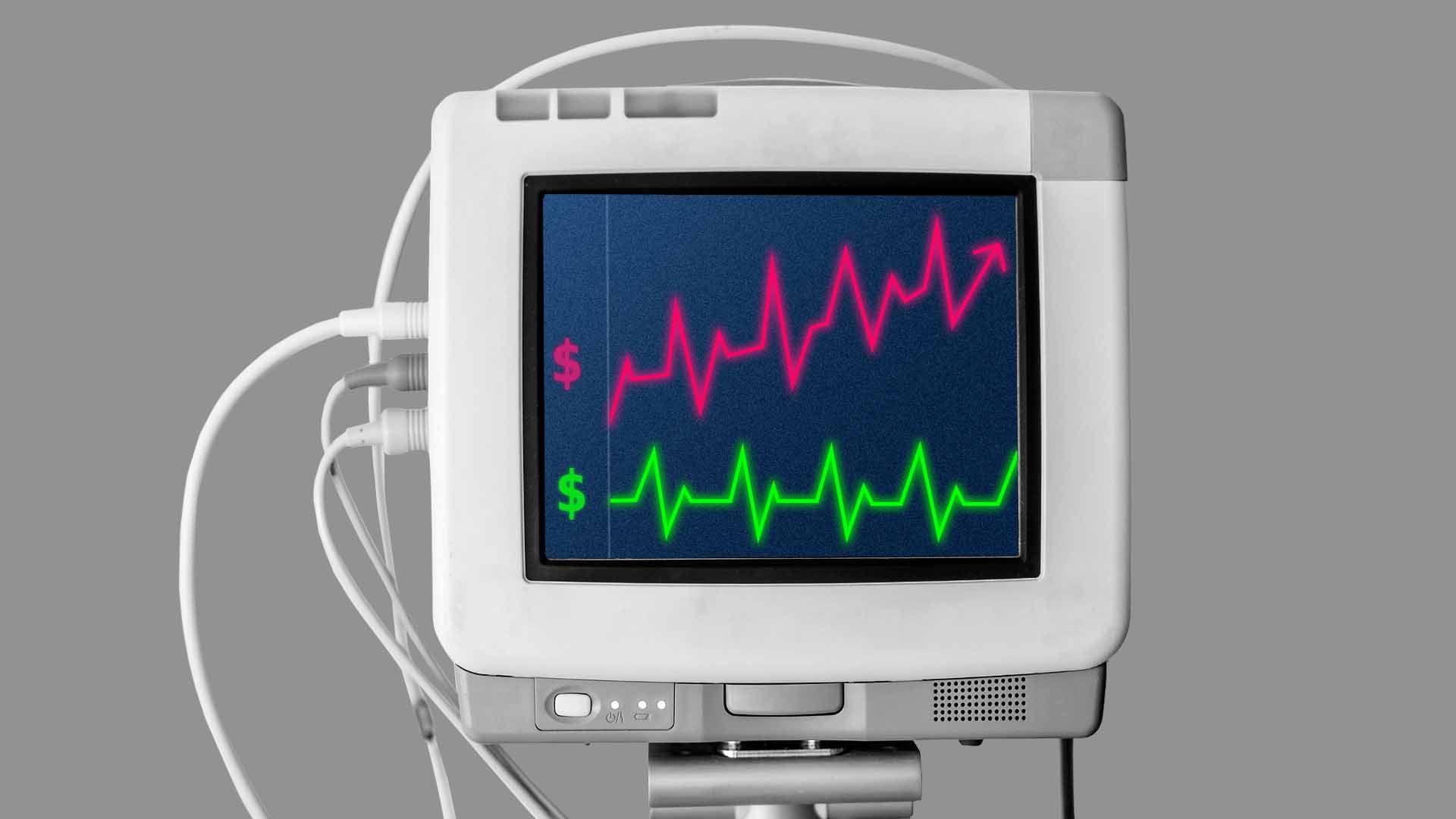 Remember when we told you yesterday that Democrats' public option plans could help low-wage workers? Today, the Kaiser Family Foundation's Drew Altman further explains how using data from the KFF survey mentioned above.
The big picture: Employer-based health insurance isn't a monolith — the cost and generosity of that coverage vary widely, Drew writes. And that likely affects how open workers would be to "Medicare for All" or a public insurance option.
By the numbers: Roughly 36 million American workers earn $25,000 per year or less — retail workers, personal care attendants, warehouse workers and many more.
Just 33% of workers at lower-wage firms offering health benefits are covered by their employer's health benefits, well below the 63% share at other firms offering coverage.
These low-wage workers pay an average of $7,000 per year just toward the premium for a family plan.
Workers in low-wage firms also face much higher deductibles: a $2,679 annual single deductible, while at other firms, the average is $1,610.
The bottom line: Whether low-wage workers ultimately support Democrats' health care plans is still a matter of personal preference — pitting resistance to change or distrust in the government against the financial burdens of health insurance.
But either "Medicare for All" or a public option would offer much better coverage than these workers have now.
3. New pleas for experimental gene editing
Patients and parents of children with life-threatening diseases may start asking for experimental gene editing as a form of treatment, STAT reports.
The big picture: Bioethicists, genetic engineers and lawmakers are now asking the same ethical questions that led to the 2018 law allowing "the right to try" experimental drugs prior to FDA approval, Axios' Marisa Fernandez reports: Do patients have a right to try gene editing technology?
What they're saying: "It's so intuitively simple: replace or correct a gene that's not functioning properly. There is so much hype, more and more people will think, I want that," bioethicist Alison Bateman-House of New York University told STAT.
In a potentially prescient move, lawmakers in California passed a law banning people from using unproven therapies amid concern that people would start biohacking themselves or using do-it-yourself CRISPR kits.
There are only 2 approved gene therapies in the U.S., one for a form of blindness and the other for spinal muscular atrophy.
The bottom line: "Parents are increasingly asking scientists for access to experimental compounds that have never even been tested in animals" to help save their sick children, per STAT, and more such pleas for genetic technologies are likely only a matter of time.
4. Kaiser Permanente, unions tentatively avert strike
Kaiser Permanente — the giant network that combines health insurance, doctors and hospitals — and a handful of unions have tentatively agreed to a 4-year deal that calls for higher employee pay, a $130 million fund to train workers for new jobs, and protected retirement benefits.
Why it matters: The deal covers more than 80,000 unionized workers, averting what would have been one of the largest work stoppages ever in the health care industry, Axios' Bob Herman writes.
Worth noting: Kaiser's profit in the first 6 months of this year exceeded $5 billion, making Kaiser one of the 10 most profitable health care corporations.
Go deeper: Why nurses are striking
5. Vaping update, in 3 sentences
Juul announced yesterday that it's suspending all broadcast, print and digital advertising of its products in the U.S., and that CEO Kevin Burns is stepping aside immediately.
A patient in Georgia with a history of heavy nicotine vaping, but no reported history of vaping THC, has died, bringing total fatalities with vaping-related lung illness to 10, Georgia's Department of Health said Wednesday.
"Scientists, regulators and e-cigarette proponents missed, ignored or downplayed signs that vaping could significantly damage the lungs for nearly a decade," Bloomberg reports.