Axios Vitals
December 08, 2020
Good morning.
Today's word count is 996, or a 4-minute read.
1 big thing: Most employers didn't pay furloughed workers' premiums
When the coronavirus forced businesses to tell their employees not to work, most kept paying at least some of those workers' wages — but not their health insurance premiums.
Why it matters: Millions of people have lost their income and their health care coverage at the same time during this pandemic, which could stick them with unaffordable medical bills or cause them to put off care they need, Axios' Sam Baker writes.
The big picture: Nationwide, 52% of businesses told employees not to work at some point this year because of the pandemic, according to data from the Bureau of Labor Statistics.
In the spring, for example, many restaurants and retail stores didn't fire or lay off their workers, but employees were simply unable to go to work because those businesses were closed or operating with only a skeletal staff.
By the numbers: Of the companies that told some employees not to work, most — 51% — kept paying at least some of those workers.
But only 42% of those businesses kept paying those workers' health insurance premiums, according to the BLS data.
The industries hit hardest by the economic downturn — the ones where workers were most likely to have their hours cut or eliminated — were the least likely to keep paying health care costs..
Between the lines: The average employer-based health care plan in the U.S. costs about $7,000 per year for an individual and $20,000 for a family. Employers, not workers, pay the bulk of those premiums.
That's a big, fixed expense that simply may not be sustainable for many employers in this economy — even ones that could afford to keep some of their workers' wages flowing.
The bottom line: Tying insurance coverage to employment leaves people in a lurch whenever the economy turns south.
2. How Head Start handled COVID-19 safely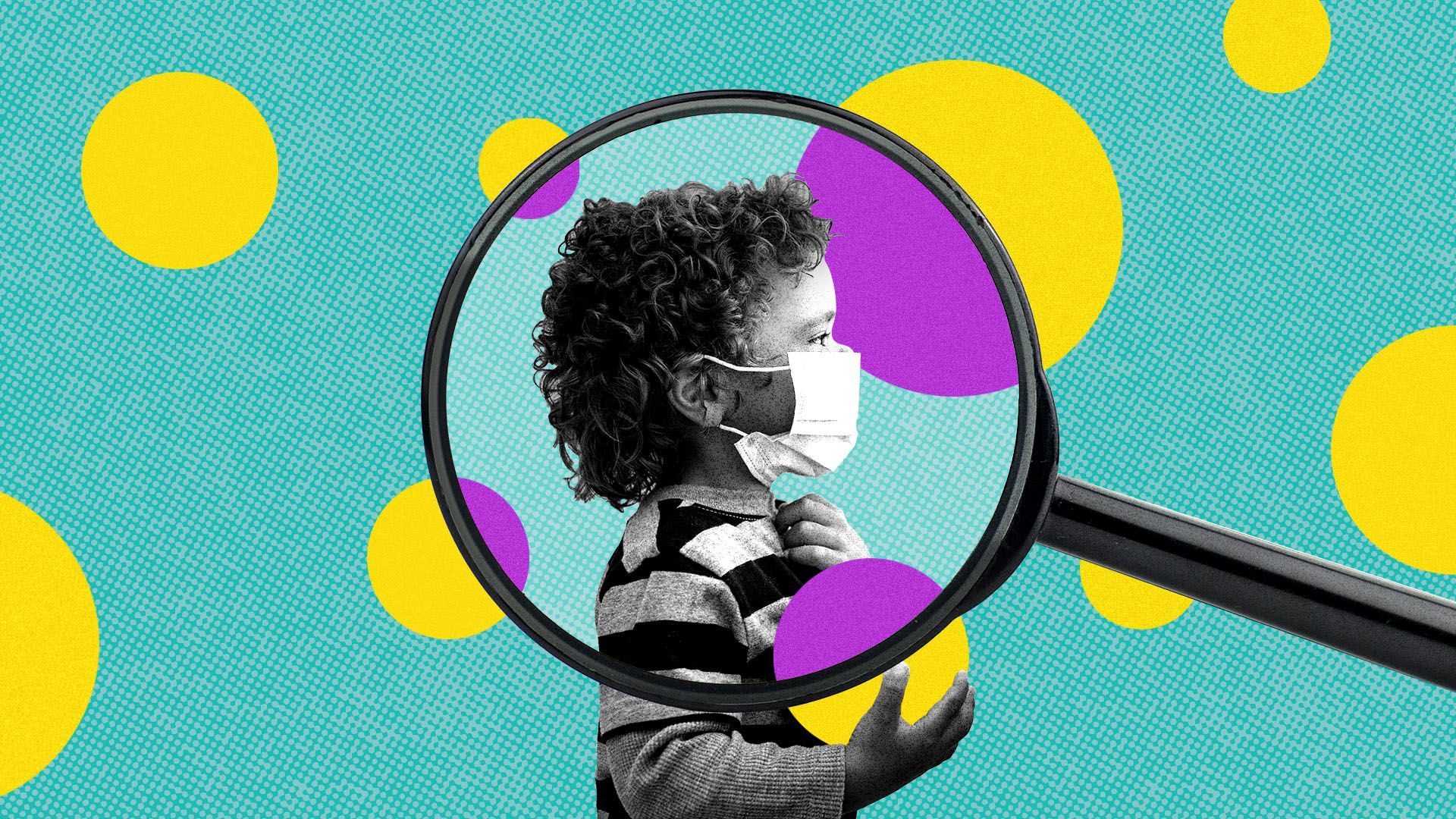 Head Start programs may provide a model for how to implement coronavirus protections in child-care facilities, according to an analysis from the Centers for Disease Control and Prevention.
Why it matters: The evidence so far suggests that schools and day care centers aren't responsible for large outbreaks, and can be kept open safely. But proper precautions are still necessary to keep them safe and to protect the adults who work there, Axios' Marisa Fernandez writes.
Details: The CDC took stock of the mitigation measures in Head Start programs in eight states.
In addition to some common interventions — including more frequent cleaning, mask mandates for staff, and some physical dividers in play areas — those programs offered flexible work schedules, including work-from-home options, especially for high-risk employees.
Yes, but: Head Start programs remained open because they had the federal funds and resources to implement these strategies. Child care centers that can't afford flexible staffing may still have to close their doors, especially as cases rise.
Nearly half of America's child care centers risk closures — a big economic risk for Black and Latina women, who make up 40% of the child care workforce, AP notes.
3. Hospitals prepare to vaccinate workers
Hospitals are figuring out which of their workers to vaccinate first, with the understanding that there likely won't be enough vaccines for everyone initially, the Wall Street Journal reports.
By the numbers: It's expected that there will be enough vaccines for 20 million people in December, per federal officials.
That's slightly less than what's needed to vaccinate all 24 million frontline medical workers and long-term care residents, which are the groups the Centers for Disease Control and Prevention says should receive the shots first.
What they're doing: Some hospitals are considering a lottery system, for example, while others are trying to figure out which of their workers are most at-risk of exposure.
Essential workers don't just include clinical staff. Employees who clean rooms, deliver food and register patients are also being considered vaccine priorities.
Between the lines: Some hospitals are also accounting for some workers having side effects from the vaccine at a time when many are already short-staffed.
The bottom line: Health care workers' workload isn't going away any time soon, but in a few short weeks their risk of infection while on the job could significantly decrease.
Given the state of the pandemic, they can't be vaccinated soon enough.
4. The state of the pandemic around the world
1. The Serum Institute of India plans to produce hundreds of millions of doses of the Oxford/AstraZeneca vaccine, a big chunk of which will be provided to the Indian government at $3 per dose, Axios' Dave Lawler writes.
But the institute, the world's largest vaccine manufacturer, also intends to sell tens of millions of doses to private buyers, per the Financial Times.
Why it matters: The bulk vaccine orders currently on the books have come from governments or international institutions, most of which have pledged to distribute them based on need. But this news presents the prospect of a two-track rollout — particularly in the developing world — with those who can afford to pay skipping the line.
2. São Paolo Gov. João Doria says vaccinations will be mandatory for all 45 million people in Brazil's largest state.
The flipside: President Jair Bolsonaro not only opposes mandatory vaccination, but he has said he won't be getting a vaccine.
3. Argentina's congress passed a one-time "wealth tax" on the country's 12,000 richest people to help fund the coronavirus recovery. It will apply to Argentinians with declared assets in excess of $2.4 million.
4. Russia started distributing its Sputnik V vaccine in Moscow on Saturday despite questions about the lack of detailed data on safety and efficacy.
5. Catch up quick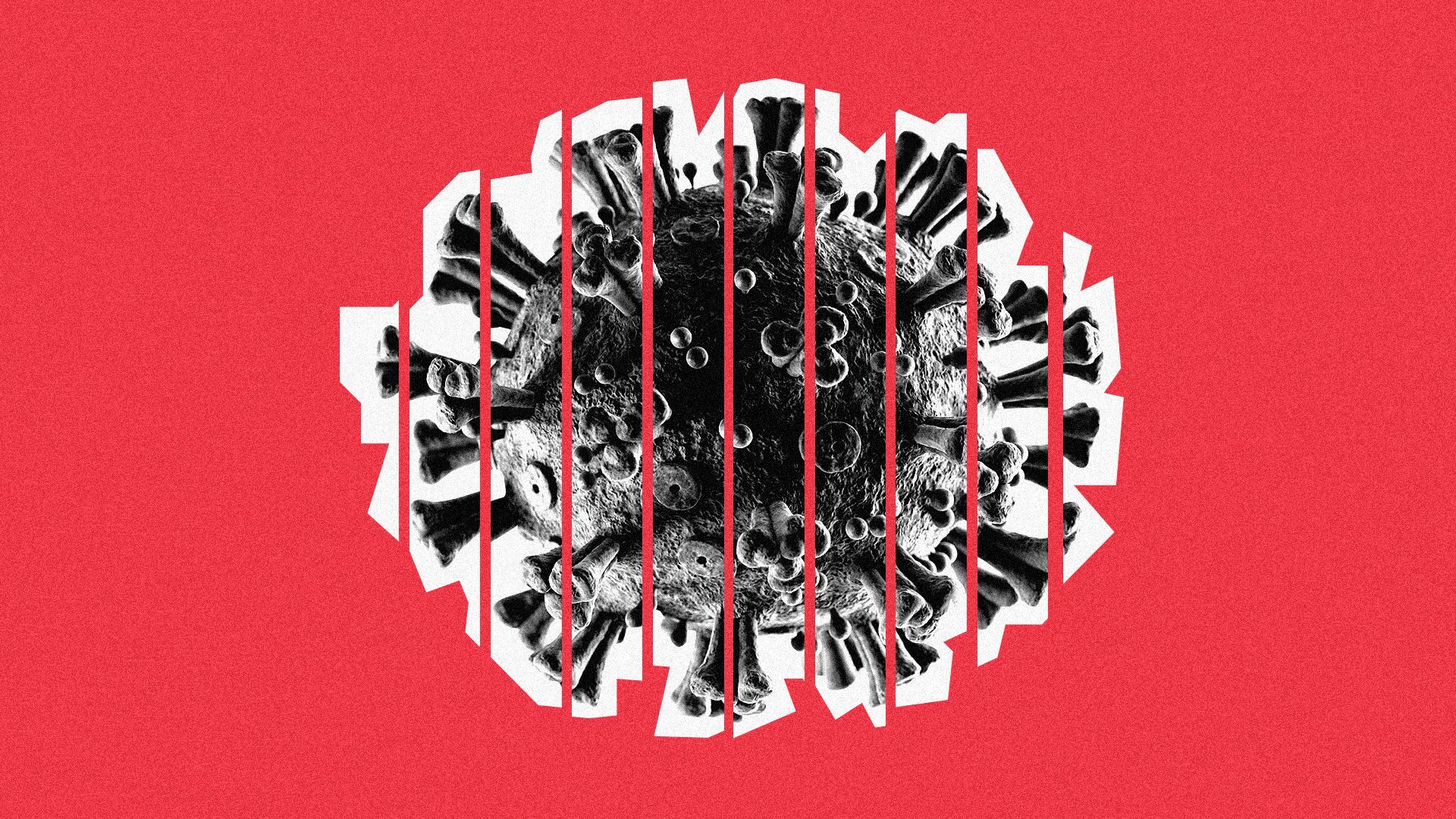 NIAID director Anthony Fauci cautioned on Monday that 10 people gathering indoors over the holidays may be too many.
The Trump administration is hosting a "vaccine summit" today that will include President Trump, Vice President Mike Pence, pharmacies and logistics companies, but not any vaccine manufacturer representatives, Marisa writes.
Applications to medical schools have surged nationwide during the coronavirus pandemic in a trend that some admissions officers are calling the "Fauci effect," NPR reports.
Florida State Police on Monday raided the home of a former state health department data scientist who created her own coronavirus case tracker as an alternative to the state's COVID-19 dashboard.
President Trump told reporters that he spoke Monday morning with his attorney, Rudy Giuliani, who was admitted to the hospital after a COVID-19 diagnosis on Sunday, and that he's doing "very well" and does not have a fever.
The World Economic Forum announced Monday that it will convene its annual meeting this summer in Singapore instead of the iconic Swiss ski town of Davos "in light of the current situation with regards to COVID-19 cases."