Axios Vitals
January 18, 2023
We're already halfway through the week, Vitals readers! Today's newsletter is 856 words, or a 3½-minute read.
Situational awareness: The Biden administration is announcing plans to audit nursing homes to ensure appropriate use of antipsychotic medications, it announced this morning.
1 big thing: Pandemic deadline threatens access to Adderall, hormone therapies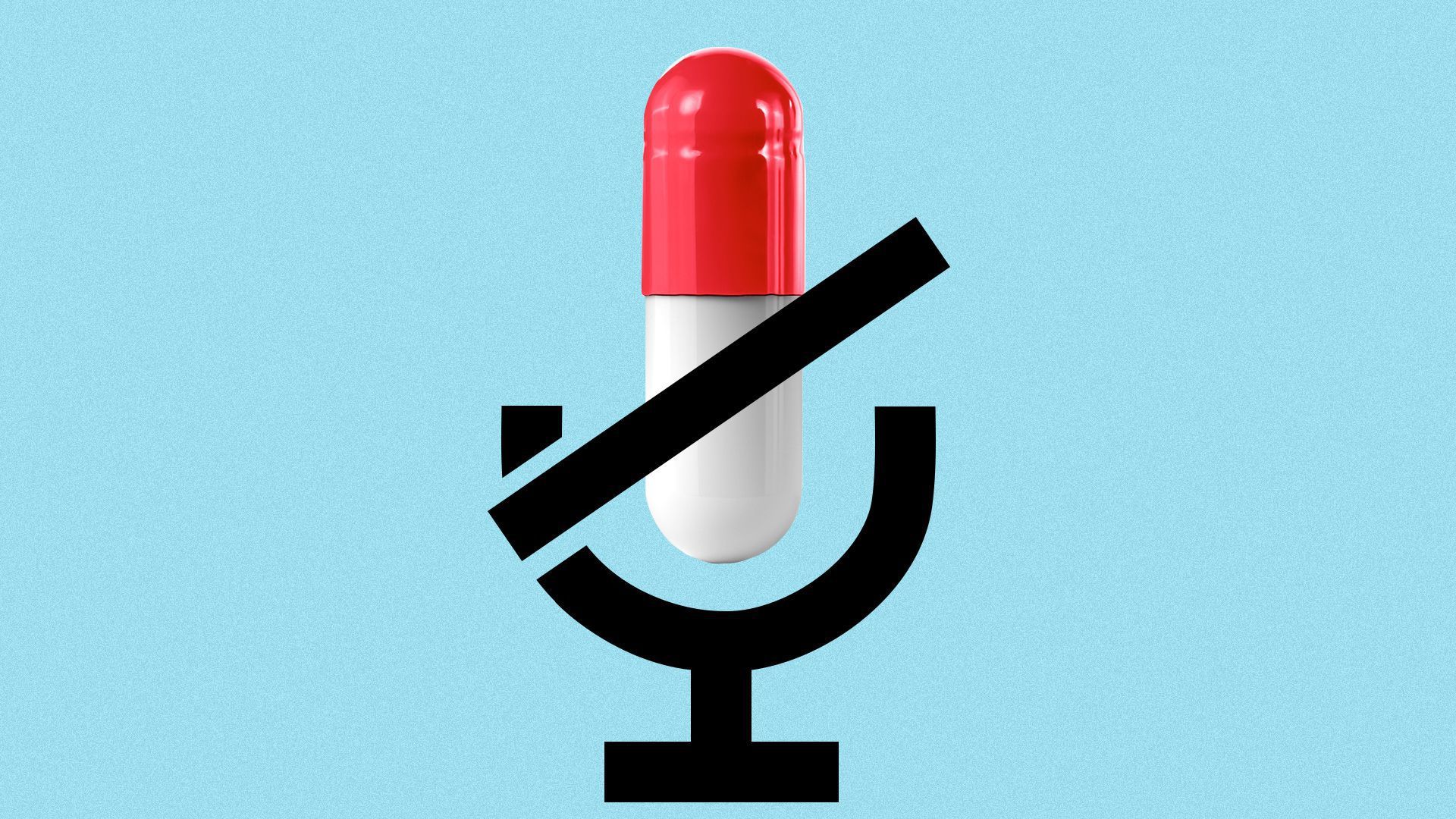 The anticipated end of the COVID public health emergency will bring a massive change in how patients receive prescriptions for drugs like Adderall, Xanax and hormone therapies, by requiring them to see a doctor in person, Axios' Caitlin Owens writes.
Why it matters: The pandemic-fueled explosion in telehealth — and policies to enable it — removed such requirements, and providers warn that an abrupt return to the old way of dispensing controlled substances with medical uses could be hugely disruptive.
The big picture: Congress has extended many telehealth waivers beyond the end of the public health emergency, which is expected to expire in a few months. But there are special rules governing the prescribing of controlled substances that are set to immediately snap back into place once the public health emergency ends.
When they do, patients will once again be required to have an in-person medical evaluation to get a prescription for certain medications, including popular ones used to treat behavioral health conditions. Anti-anxiety drugs like Xanax and Valium, for example, are Schedule IV controlled substances.
Between the lines: Despite bipartisan enthusiasm for telehealth, the COVID era hasn't been without controversy.
Several telehealth companies that treat patients for ADHD have come under fire for alleged overprescribing of Adderall, per the WSJ.
"That was the sort of one black mark within the telehealth story, and what's — rightly so — given the DEA pause," said one telehealth lobbyist.
The intrigue: Remote prescribing also rubs up against what's emerged as a major friction point in the culture wars: gender-affirming care, which often includes hormone therapies and testosterone, which is classified as a Schedule III drug.
2. Pandemic years saw medical debt drop
Medical debt still plagues millions of Americans, but the pandemic years brought a marked decline in how many are struggling to cover health costs, the CDC reported today, Axios' Adriel Bettelheim writes.
By the numbers: 10.5 million fewer people were in families having problems paying medical bills in 2021 than in 2019 — amounting to a 3.2 percentage point decline, according to National Health Interview Surveys.
Between the lines: Researchers said the CARES Act, American Rescue Plan Act, and other pandemic relief legislation may have indirectly softened the blow of medical debt by providing monetary payments, increasing the percentage of people covered by insurance using COBRA premium subsidies and expanding eligibility for ACA subsidies.
People in all age groups living in Medicaid expansion states also were less likely than those in non-expansion states to have problems paying medical bills.
The dropoff in doctors visits, elective procedures and outpatient care early in the pandemic also may have reduced the odds of incurring debt through fewer copays, deductibles and coinsurance, the researchers said.
Yes, but: Medical debt still is a major factor in overall debt in the U.S., and can increase risks for eviction, food insecurity and bad health outcomes.
3. Male fertility benefits spread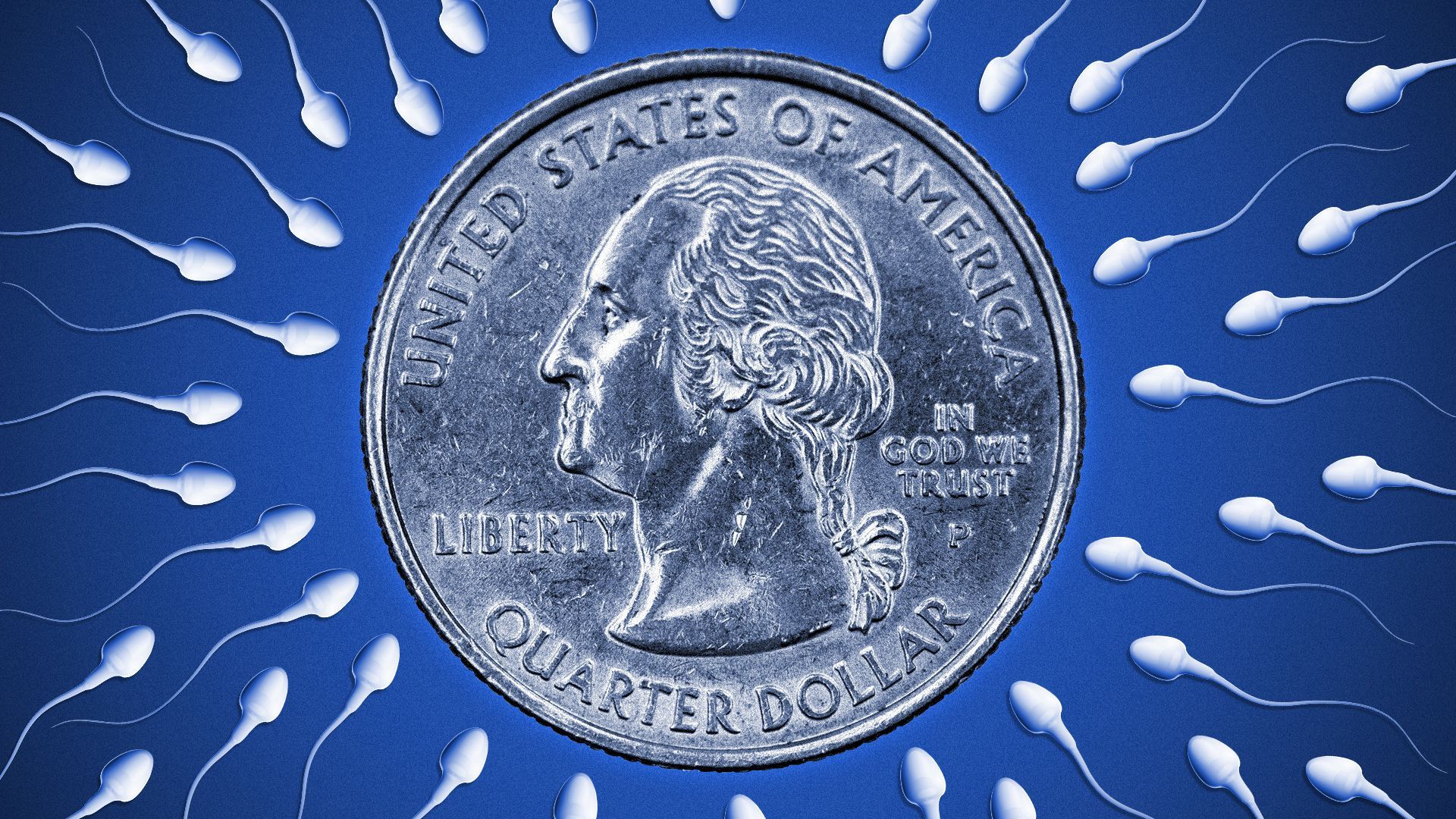 As employers beef up their fertility benefits, providers are responding by expanding their offerings to male infertility services, Axios' Claire Rychlewski writes.
Why it matters: Male infertility is on the rise — over the last 40 years, it's estimated sperm counts worldwide have at least halved — and is a contributor to a couple's infertility at least half of the time, per the Yale School of Medicine.
Driving the news: Posterity Health, which offers sperm preservation, semen analysis, diagnostic workups, pregnancy loss consultations, vasectomy reversals and gender-affirming care, just raised $7.5 million in seed funding, the company told Claire exclusively.
The company plans to hire reproductive urologists, a scarce commodity with only about 200 practicing in the U.S., according to CEO Pam Pure.
The big picture: They're part of the growing landscape of fertility services offered through benefit plans to focus on the male part of the equation.
Already, companies like Kindbody and WINFertility, which partner with company benefit plans, specifically market services addressing male infertility.
Earlier this month, the benefits platform Carrot Fertility partnered with Health Transformation Alliance to become a preferred fertility benefits provider for some of America's largest companies, including services for men.
There's also a growing direct-to-consumer market as evidence by online pharmacy company Ro's roughly $100 million acquisition of sperm collection and testing startup Dadi, per Fast Company.
4. Quote du jour: ChatGPT takes on medicine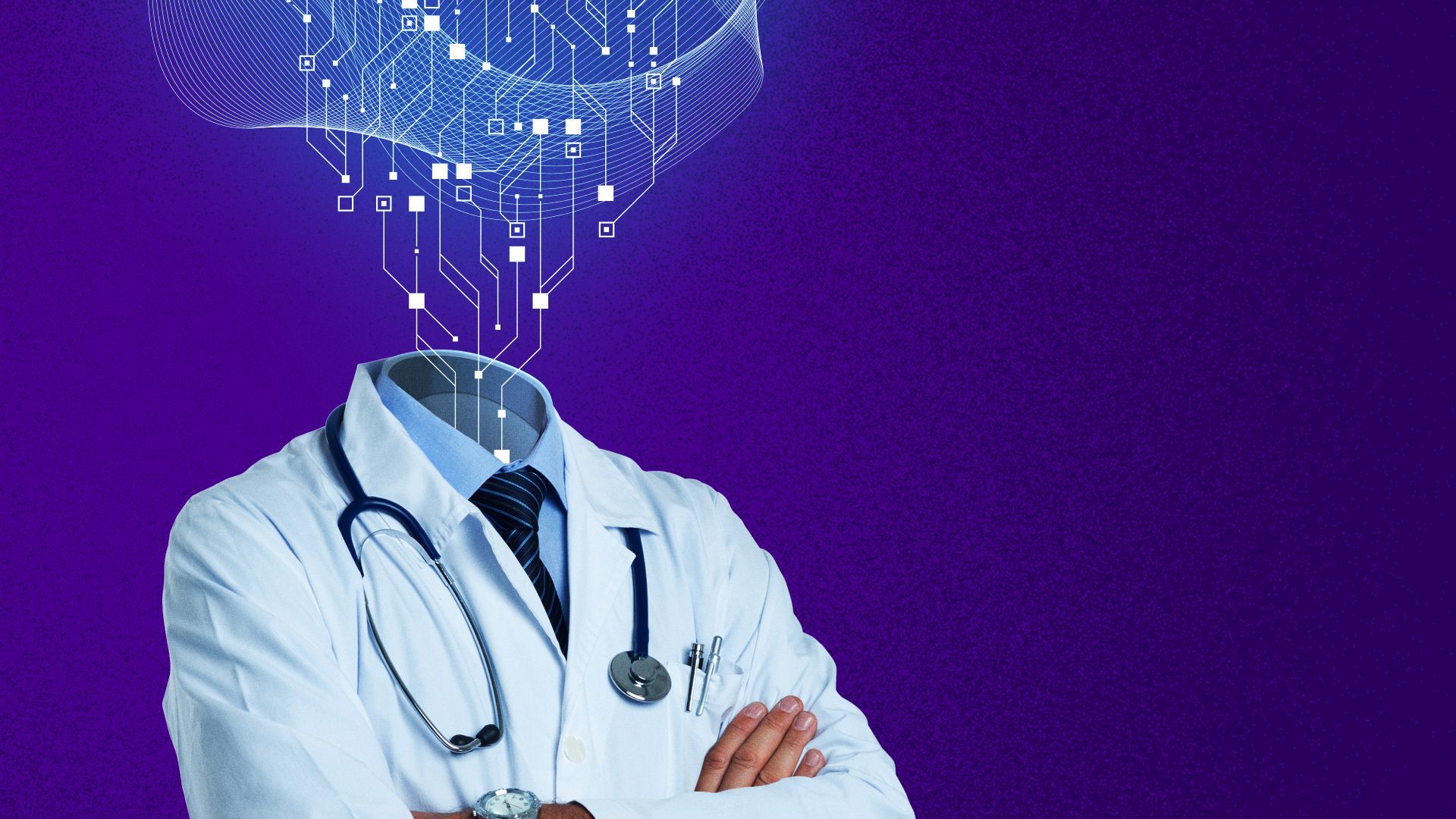 "There was so much excitement in the tech world when ChatGPT came out, so we wanted to see if it was just hype or useful."
— Jack Po, CEO of Silicon Valley COPD startup called Ansible, told
Axios' Dan Primack
after ChatGPT passed all three parts of the U.S. Medical Licensing Examination as part of a recent research experiment.
5. Catch up quick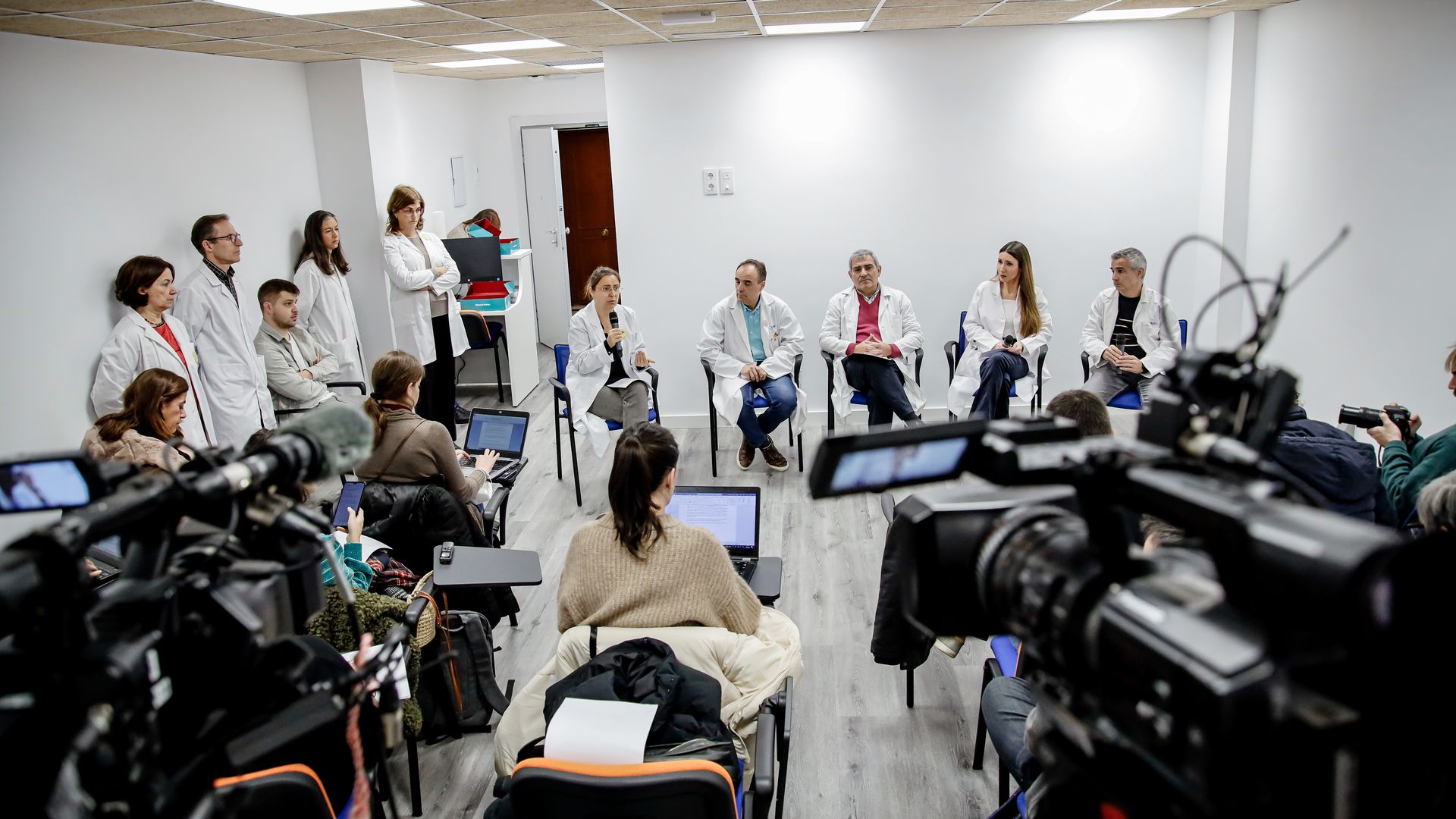 🪧 Physician strikes were set to resume in Madrid today over work overload concerns. (Prensa Latina)
💉 Moderna says the RSV vaccine is 84% effective at preventing disease in older adults. (CNBC)
🩺 Data shows mental health, primary-care physician shortage. (Modern Healthcare)
👀 1 in 10 people will end up with long COVID, a new study says. (The Age)
🎙 Check it out: In the finale of Axios' podcast "How it Happened: Elon Musk vs. Twitter," host Erica Pandey explores whether Musk's acquisition of Twitter has made his cross-industry empire too big for one billionaire to run. Subscribe.
Thanks for reading, and thanks to senior editor Adriel Bettelheim and senior copy editor Bryan McBournie for the edits.