Exclusive: Posterity Health snags $7.5M seed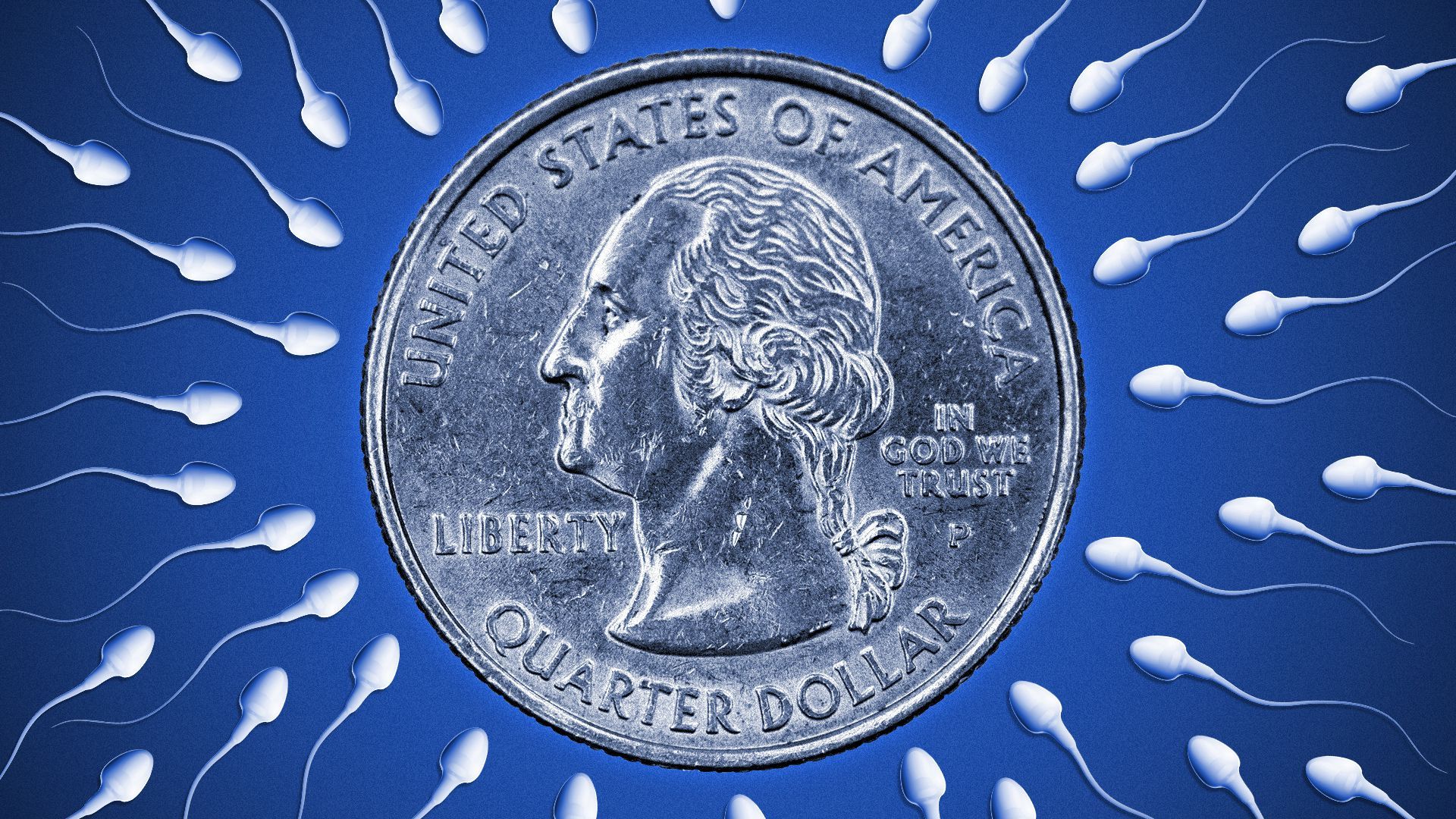 Posterity Health, a digital male fertility treatment provider, has raised $7.5 million in seed funding, the company tells Axios exclusively.
Why it matters: Employers continue to beef up fertility benefit offerings, and many major fertility benefits management companies have expanded to cover male infertility services, CEO Pam Pure says.
Details: The round was led by Distributed Ventures, with participation from FCA Venture Partners and WVV Capital.
Funds will be used primarily for hiring reproductive urologists — a scarce commodity with only about 200 practicing in the U.S., CEO Pam Pure says.
Fresh capital will also finance further development of the company's digital platform, which facilitates at-home assessment and testing.
Pure declined to disclose company valuation or revenue.
How it works: Posterity Health's digital health platform offers virtual medical appointments, at-home diagnostic capabilities and in-person visits to assess fertility status.
Posterity Health offers sperm preservation, semen analysis, diagnostic workups, pregnancy lost consultations, vasectomy reversals and gender-affirming care.
Posterity Health works with fertility clinics and obstetric gynecologists to provide services, which are reimbursed by fertility benefit managers, payors and self-insured employers.
What's next: Funds will take Posterity Health through 2024, though the company could target another raise next year to accelerate expansion, Pure says.
State of play: Fertility is a fast-growing segment attracting both venture and private equity dollars, with a handful of players focused on male infertility specifically.
What they're saying: While other market players focus mostly on diagnostic assessment, Posterity Health patients can pursue treatment, according to Pure.
"The real difference in terms of what Posterity Health does is once that male has an abnormal semen analysis, we're the place to get treatment and clinical evaluation," she says.
Alternatives sites-of-care, such as academic medical centers, often have long wait times and "don't have the ongoing technical and customer connectivity that we have through our platform," Pure adds.
By the numbers: About one-third of infertility cases are caused by male reproductive issues.
Pure says 10% of Posterity Health patients who have abnormal semen analysis have an underlying health issue.
About 30% of Posterity Health's patients have a hormonal imbalance that can be treated easily, but male partners often skipped the service when it wasn't covered by insurance, she says.
The big picture: Fertility is a broad sector, but Posterity Health and its investors see male infertility as a large-enough addressable market on its own.
"Obviously, this could be something that could be integrated into other IVF or fertility companies," says Distributed Ventures managing partner Shawn Ellis. "But there's enough substance here that this easily is a standalone company that can be a big business."
👶 One fun thing: Pure became a grandmother last week, commemorating the birth of the first grandchild since Posterity Health was founded in 2021.
"It's such a powerful reminder of how challenging it is for these couples who need treatment to go down this journey and how life-changing having a child really is," she says.
Go deeper