Pandemic deadline threatens access to Adderall, hormone therapies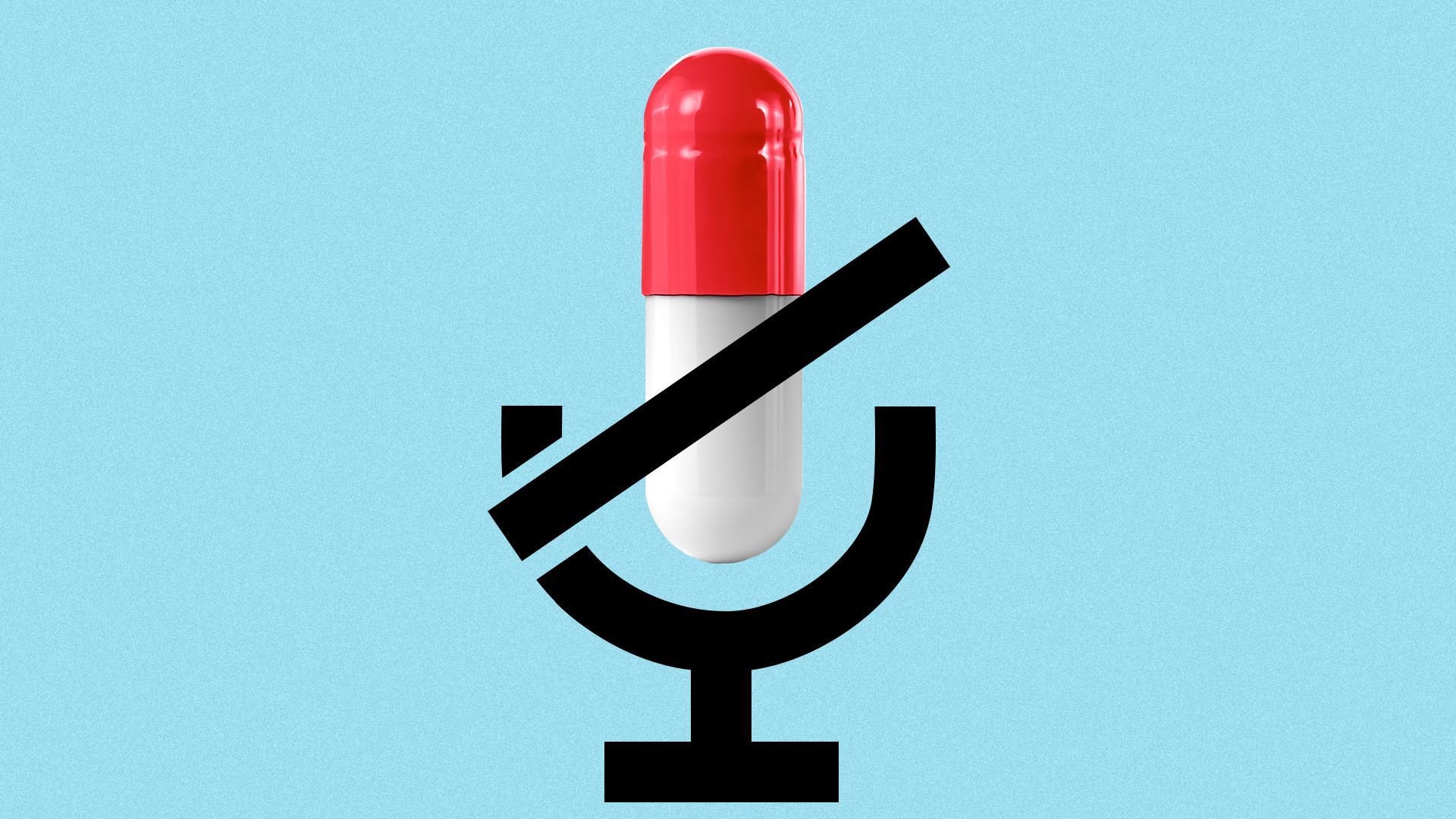 The anticipated end of the COVID public health emergency will bring a massive change in how patients receive prescriptions for drugs like Adderall, Xanax and hormone therapies, by requiring them to see a doctor in person.
Why it matters: The pandemic-fueled explosion in telehealth — and policies to enable it — removed such requirements, and providers warn that an abrupt return to the old way of dispensing controlled substances with medical uses could be hugely disruptive.
The big picture: Congress has extended many telehealth waivers beyond the end of the public health emergency, which is expected to expire in a few months. But there are special rules governing the prescribing of controlled substances that are set to immediately snap back into place once the public health emergency ends.
When they do, patients will once again be required to have an in-person medical evaluation to get a prescription for certain medications, including popular ones used to treat behavioral health conditions. Anti-anxiety drugs like Xanax and Valium, for example, are Schedule IV controlled substances.
That could leave patients scrambling to find providers who can see them, forcing some to travel long distances or endure extended wait times for an office visit. Some patients established new relationships with telehealth providers during the pandemic, or converted ones with existing providers to virtual settings.
"There is significant concern of an abrupt severance of care, patients going without treatment," said Shabana Khan, chair of the American Psychiatric Association's committee on telepsychiatry.
Between the lines: Despite bipartisan enthusiasm for telehealth, the COVID era hasn't been without controversy.
Telehealth companies that treat patients for ADHD have come under fire for alleged overprescribing of Adderall. One of the companies, Cerebral, said it was subpoenaed by federal prosecutors last spring as part of an investigation into potential violations of the Controlled Substances Act, the WSJ reported.
Drug Enforcement Administration agents have questioned people about the practices of Done, another ADHD telehealth company, the WSJ has also reported.
The DEA announced in December that it served an Order to Show Cause — an administrative action to determine whether to revoke a DEA registration — on Truepill, a retail pharmacy that allegedly wrongfully filled thousands of prescriptions for drugs used to treat ADHD, per the agency. Truepill has said it will be able to "demonstrate the absence of wrongdoing," per the WSJ.
State of play: A law passed in 2018 set a 2019 deadline for the DEA to create its own rules to accommodate the remote prescribing of controlled substances, but the agency hasn't yet finished.
The agency has proposed a rule currently pending at OMB that would create a special registration allowing providers to prescribe controlled substances without the in-person requirement.
Some telemedicine advocates say they're worried that the controversy surrounding the ADHD companies will influence the agency's decision-making and have negative consequences for the rest of the industry.
"That was the sort of one black mark within the telehealth story, and what's — rightly so — given the DEA pause," said one telehealth lobbyist.
"DEA is working closely with interagency partners to craft a path forward on telehealth regulations," a DEA official told Axios.
The intrigue: Remote prescribing also rubs up against what's emerged as a major friction point in the culture wars: gender-affirming care, which often includes hormone therapies and testosterone, which is classified as a Schedule III drug.
Zoom in: The FDA approved an oral therapy by Marius Pharmaceuticals last summer for adult males with low or no testosterone. The company's original plan was to also operate a telehealth service where patients could consult with and receive a prescription from a provider using lab test results.
Marius CEO Shalin Shah told Axios that testosterone is stigmatized as a sex or bodybuilding drug, and even providers often aren't well-trained on its uses. That makes the company's telehealth service crucial to expanding access to the new drug to the millions of patients the company says could benefit.
But that plan has been stymied by the looming end of the telehealth waiver. "I don't want to continue to market this thing into a cliff and then tell people sorry, we can't treat you anymore, you have to go back into this maze," Shah said.
He also thinks the ADHD controversies have clouded the issue. "I think we got caught up in a lot of bad actors," he said. "It's tough to find support, because people aren't saying let's stand up for what's good here."
Yes, but: One of the biggest areas of concern was whether patients being treated for opioid use disorder would continue to have the same virtual access to treatment post pandemic. The Biden administration addressed the matter by issuing a proposed rule in December that would make permanent pandemic rules around methadone and buprenorphine.
What we're watching: Dozens of provider groups, patient advocates and telehealth groups have urged the DEA to publish and finalize the special registration rule, as well as ensure there's no gap between the end of the COVID public health emergency and the implementation of that rule.
"Virtual care isn't just a stopgap until patients can see their provider again in person; for some, virtual care is the only option either due to socio-economic factors, convenience, or preference, or because a physical location just isn't available where they are," the groups wrote in a letter to the DEA and Attorney General Merrick Garland in November.
Go deeper