Axios Vitals
June 18, 2020
Good morning.
Today's word count is 964, or a 4-minute read.
1 big thing: Oklahoma among the states with highest case growth
Coronavirus cases are quickly spreading in Arizona, a handful of southern and western states and, ominously, Oklahoma — the planned site of President Trump's controversial rally this weekend, Axios' Andrew Witherspoon and I report.
Why it matters: Once community spread takes off, cases can begin to increase exponentially.
The big picture: "We're at a point where there are warning signs going off, and people need to take steps to help control it," said Chris Meekins, a health policy research analyst at the investment bank Raymond James.
By the numbers: Oklahoma has seen a 91% jump in its coronavirus cases over the past week, and new cases are up 53% in Arizona.
Overall, new coronavirus cases are up 11% nationwide over the past week.
New cases alone don't measure the extent of a state's outbreak, but many of these same states also are in worsening shape according to other measures.
Arizona, South Carolina, Louisiana, Oklahoma and Florida have seen significant growth in the percentage of coronavirus tests coming back positive over the last two weeks, according to Nephron Research, indicating that the case growth in these states isn't solely attributable to more testing.
Arizona, Texas, North Carolina and Alabama have also hit record hospitalizations in the last few days.
"For the first time, I would have to say, I'm growing worried about the system," Donald Williamson, president of the Alabama Hospital Association, told the Alabama Political Reporter. He said that the Tuscaloosa area had only one ICU bed available Tuesday morning.
What we're watching: "Ultimately, the president doesn't ask for permission before he" goes places, Oklahoma Gov. Kevin Stitt said yesterday, per Reuters. "So we found out that president was coming, so we are going to make sure it's the best and as safe as possible."
2. Metro areas with the most new cases
New York City is no longer the metro area with the most new coronavirus cases each day in the U.S. In fact, it's not even in the top 20, per Nephron Research. Neither is Boston, D.C., San Francisco or Detroit.
Between the lines: We may still be in the first wave of the coronavirus pandemic as a country, but this phase of it looks very different than the first.
Although Los Angeles and Chicago are still adding a lot of new cases each day, the number of cases is decreasing over time. In cities throughout the South and the Sunbelt, cases are increasing — and in some instances skyrocketing.
Yes, but: Now that we as a society have more information about the coronavirus, who is getting it may look different than it did earlier, especially if vulnerable people continue social distancing.
In Tennessee, for example, younger people have made up a higher portion of new cases than they did earlier on in the pandemic, according to a recent Vanderbilt report.
3. The latest in the U.S.
Gilead Sciences announced on Wednesday it will soon begin testing how effective remdesivir is on children with moderate to severe coronavirus infections, in collaboration with the FDA.
White House staff will be recommended, but no longer required to wear face masks while traveling through the West Wing, press secretary Kayleigh McEnany said during a briefing on Wednesday.
New York Gov. Andrew Cuomo will end his daily coronavirus briefings this week, he told reporters on Wednesday. Deaths and infections in the state have continued to decline.
As the elderly, especially those in nursing homes, bear the brunt of deaths from COVID-19, new approaches and tools to keep them safe are emerging, Axios' Bryan Walsh reports.
4. The latest worldwide
New Zealand's Defense Force will now oversee the isolation of new arrivals and audit the coronavirus quarantine process, Prime Minister Jacinda Ardern announced at a news conference on Wednesday.
At least 1,255 flights in and out of Beijing's two major airports — roughly two-thirds of those scheduled — were canceled Wednesday as China moved to contain a new coronavirus outbreak in its capital, AP reports.
England's contact tracing system is not doing so well, the New York Times reports — a bad omen for the country's efforts to mitigate the virus.
5. The big winners from coronavirus tax breaks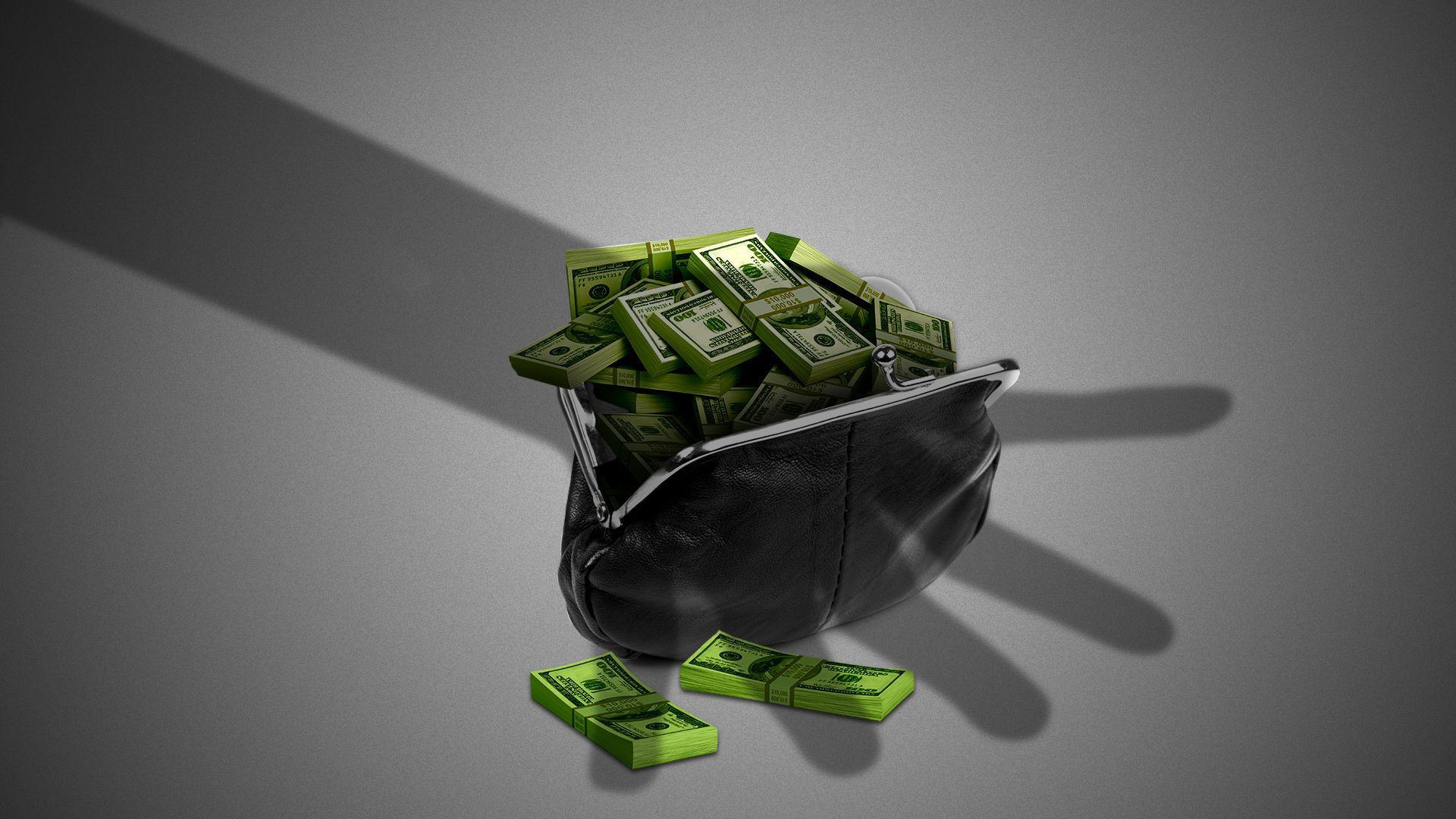 Large companies have started pocketing billions of taxpayer dollars thanks to tax breaks tucked into the federal coronavirus stimulus, Axios' Bob Herman reports.
Why it matters: Corporations are getting sizable, multiyear cash benefits, while most Americans received one-time, $1,200 checks to offset the economic turmoil and mass unemployment arising from the pandemic.
Between the lines: Those windfalls have started appearing in companies' first-quarter financial disclosures. The Wall Street Journal first reported some of the early gainers, and Axios has found others.
Community Health Systems, a hospital chain that has struggled in recent years, pocketed a $183 million tax refund in the first quarter and registered a $0.15 per-share profit almost entirely because of these new tax changes.
Another hospital operator, Tenet Healthcare, registered $91 million in new tax benefits, mostly due to the higher interest expense deduction.
6. Another blow to Trump's drug pricing agenda
Hey, remember the Trump administration's big plan to lower the cost of drugs? It hit another brick wall in court yesterday, Axios' Sam Baker reports.
Driving the news: A three-judge panel of the D.C. Circuit Court of Appeals ruled yesterday that the administration exceeded its legal authority when it required drugmakers to include prices in their television ads.
The Health and Human Services Department justified the price disclosures as an extension of its authority to operate Medicare and Medicaid. 
But the regulation's "blunderbuss operation falls beyond any reasonable exercise" of that power, the court said.
The ruling also questions HHS' decision to require the disclosure of drugs' list prices, which, the court noted, "bears little meaningful relationship to the price that either the federal government or Medicare and Medicaid beneficiaries pay for drugs."
The bottom line: This was one of the few parts of Trump's drug-pricing plan to actually take effect, but now even it won't be happening, unless the Supreme Court saves it.