Axios Sports
January 28, 2020
💔 Hey. I needed a full day to put this together because I felt obligated to get it right. I just had to put every ounce of energy into this newsletter. For Kobe.
Older Americans remember where they were when they learned about John F. Kennedy's death. Now a new generation has its own earth-shattering moment.
Just in: The NBA has postponed the Lakers' game against the Clippers tomorrow night at Staples Center.
Today's word count: 2,362 words (9 minutes)
1 big thing: Remembering Kobe Bryant (1978–2020)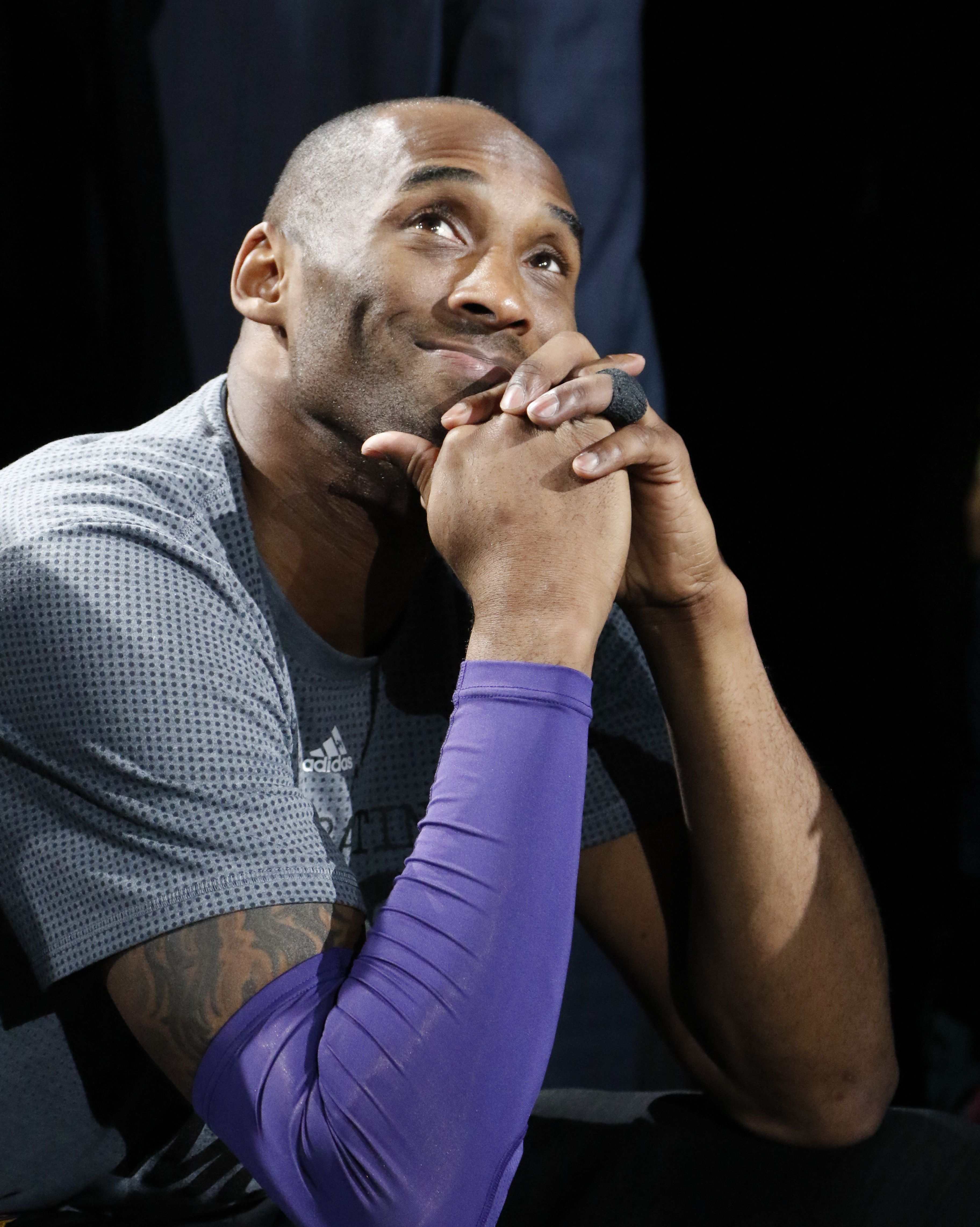 Kobe Bryant is dead at 41. As a journalist, those are the most surreal words I've ever written, and as a basketball nut who grew up emulating him in my driveway, they are among the most painful I've ever had to accept.
It's been nearly 30 hours since I first heard the news that Kobe, his 13-year-old daughter Gianna and seven others died in a helicopter crash on their way to a youth girls basketball game, and I still can't comprehend it.
It just doesn't feel real. I have to re-read every headline multiple times because my brain can't compute what's happening, and the (1978–2020) next to his name doesn't look right.
It's this overwhelming sense of sadness and disbelief, mixed with nausea and confusion. And there's some anxiety, too, as I think about those final moments between father and daughter.
A life cut short: Kobe Bryant was supposed to see his statue built outside Staples Center and give a rousing speech as he entered the Hall of Fame. Instead, he will be honored posthumously.
Kobe Bryant was supposed to watch his four daughters grow up, get married and have kids of their own. Instead, his 6-month-old, Capri, will never know him.
Kobe Bryant was supposed to add to a trophy case that already included MVPs, an Oscar and a best-selling novel. Instead, his life comes to an end with so much work still left to be done.
Kobe Bryant was supposed to grow old alongside his adoring fans and fellow athletes. Instead, he and his daughter are gone, making Vanessa Bryant, 37, a solo mother, a grieving widow and a parent of a deceased child overnight.
The big picture: For some, now is the time to reckon with Bryant's 2003 rape case. For others, the very mention of it is an affront upon his death.
"Both of these reactions are understandable and valid; we don't choose what strikes us on days like today," writes The Ringer's Rob Mahoney. "But how can we process the death around us without coming to terms with the mythologies we create?"
"Bryant is everything that he has ever done, with all of the painful complexity that entails. What was admirable about him can still be admirable. What was troubling can still be troubling."
The bottom line: Longtime Sports Illustrated senior writer Tim Layden, now with NBC Sports, said it best:
"Sports journalists are discouraged from making heroes of athletes, and this is a good thing, because athletes are flawed humans like all of us. But then you see the outpouring of emotion today and — it's just more complicated than that."
2. A planet grieves together
Sports are often viewed as an escape from the "real world," but what has transpired in the "sports world" over the past ~30 hours is as real as life gets.
We have a special bond, as a society, with our sports heroes. We watch them grow and feel like we know them, so when a tragedy like this occurs, millions of people feel it. And there's something profound about that many human beings grappling with the same emotions simultaneously.
Mark Cuban: "I hope we all remember that Kobe and Gianna have brought our country closer together than anyone has in a generation. Their memory truly is a blessing that we should build on."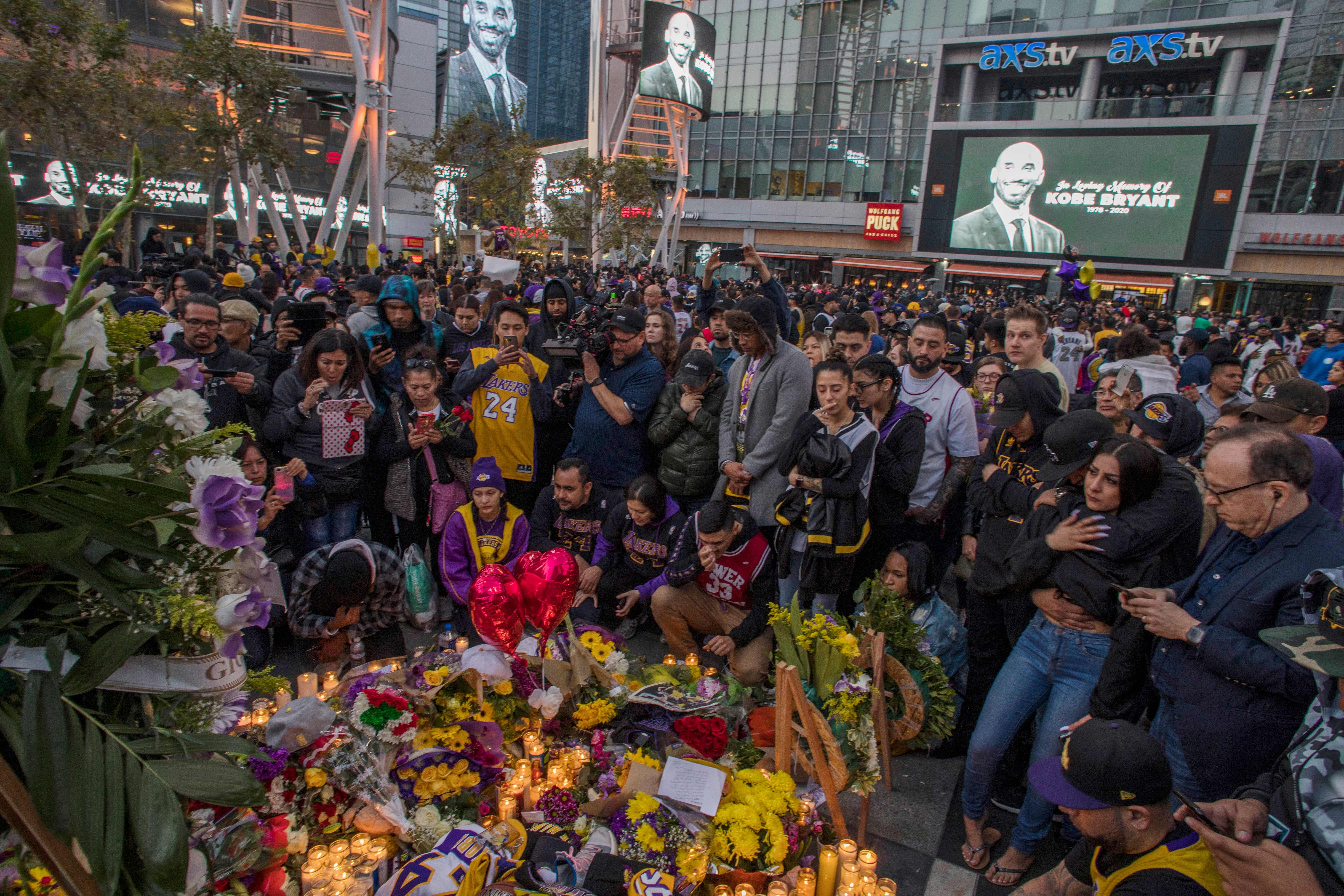 LOS ANGELES — Fans built makeshift memorials outside Staples Center in the hours after Bryant's death was confirmed.
Awesome story: "Bought flowers to bring to Staples Center. When the florist saw that I wanted purple and yellow she asked, 'for Kobe?' I nodded. When she finished I asked what I owed her. She shook her head, handed me the flowers and said 'it's LA." I almost cried." (@zachzachzach)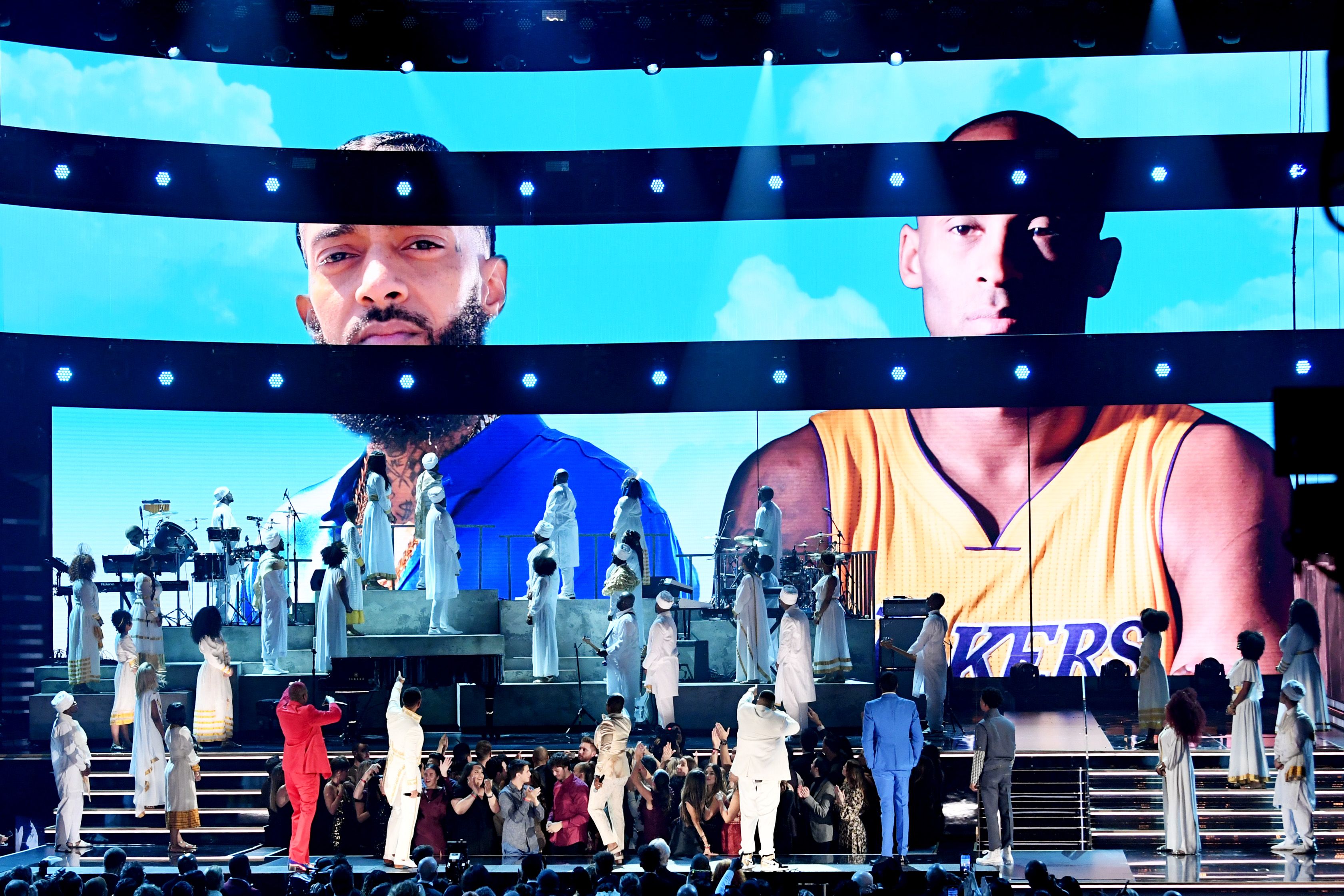 LOS ANGELES — Lizzo opened with a tribute to Bryant at last night's Grammy Awards at Staples Center, host Alicia Keys sang an a cappella version of "It's So Hard to Say Goodbye" with Boyz II Men, and John Legend and others added Kobe to their Nipsey Hussle tribute performance.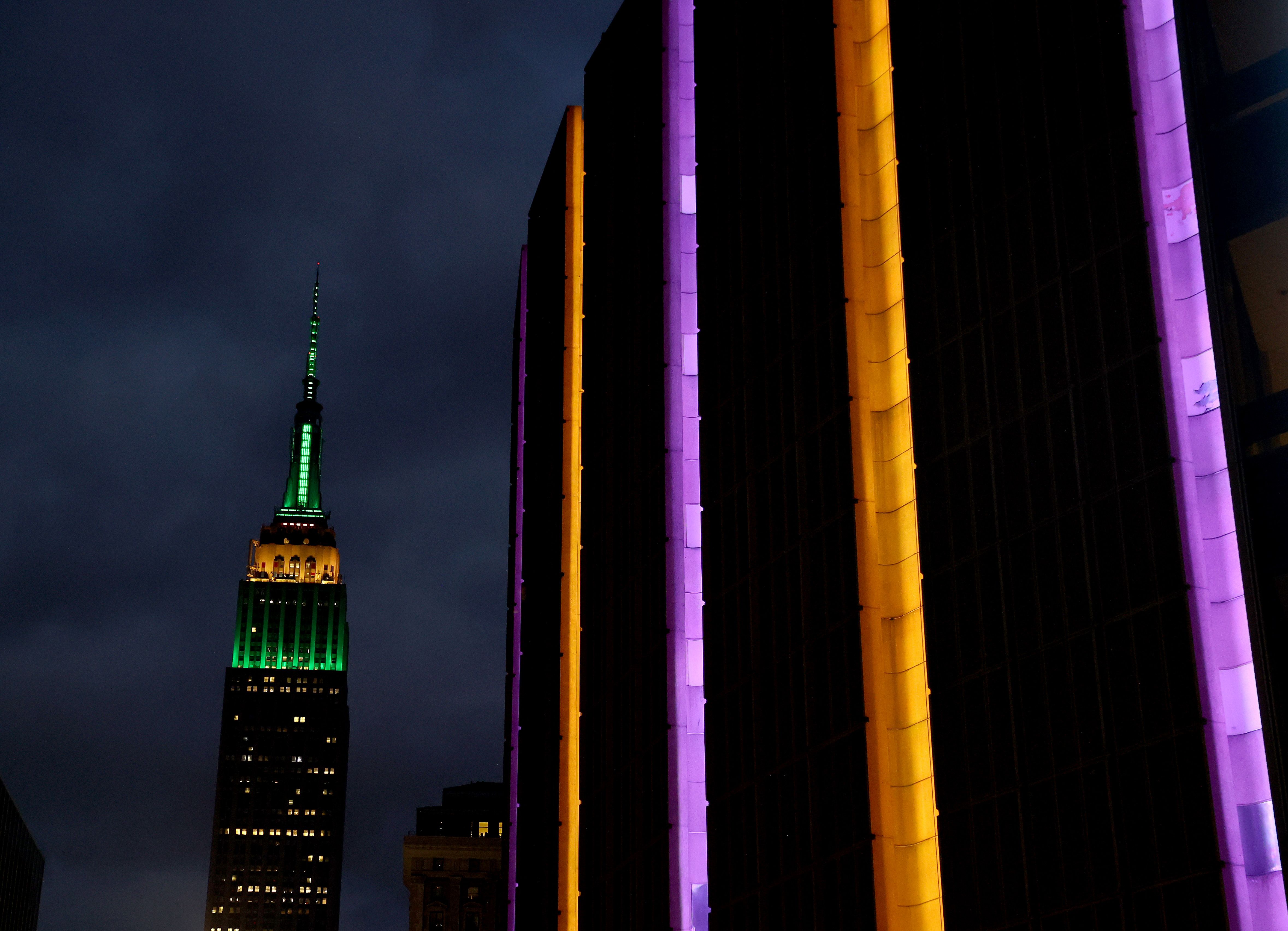 NEW YORK — Madison Square Garden and the Empire State Building were both lit up in Lakers colors last night. Inside the arena, Knicks announcer Mike Breen explained his emotions using a 1979 sports cartoon published the morning after Yankees legend Thurman Munson died in a plane crash.
Breen: "It was these two characters ... Basement Bertha and Yuchie, and the cartoon read, 'Naw, Yuchie, I just don't feel like playin' ball today.' And she was crying. That's the way I think a lot of us feel tonight. Just don't feel like broadcasting ... don't feel like playing. It's just a sad, sad day."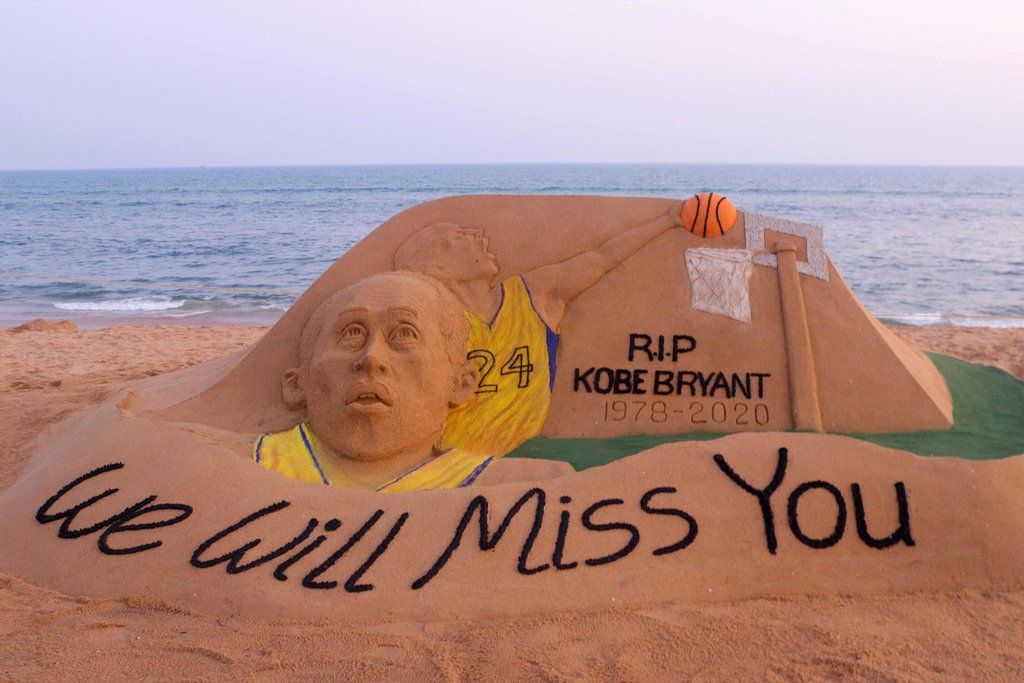 PURI, India — A sand sculpture honoring Bryant on a beach overlooking the Bay of Bengal yesterday is evidence of just how many lives he touched and potentially influenced.
China: "For our generation, our memories of the NBA begin with Jordan and move through Kobe and Yao Ming. You were a part of our youth. Go well," wrote one user on Weibo, a popular social media platform, per ESPN.
3. Remembering Gigi Bryant (2006–2020)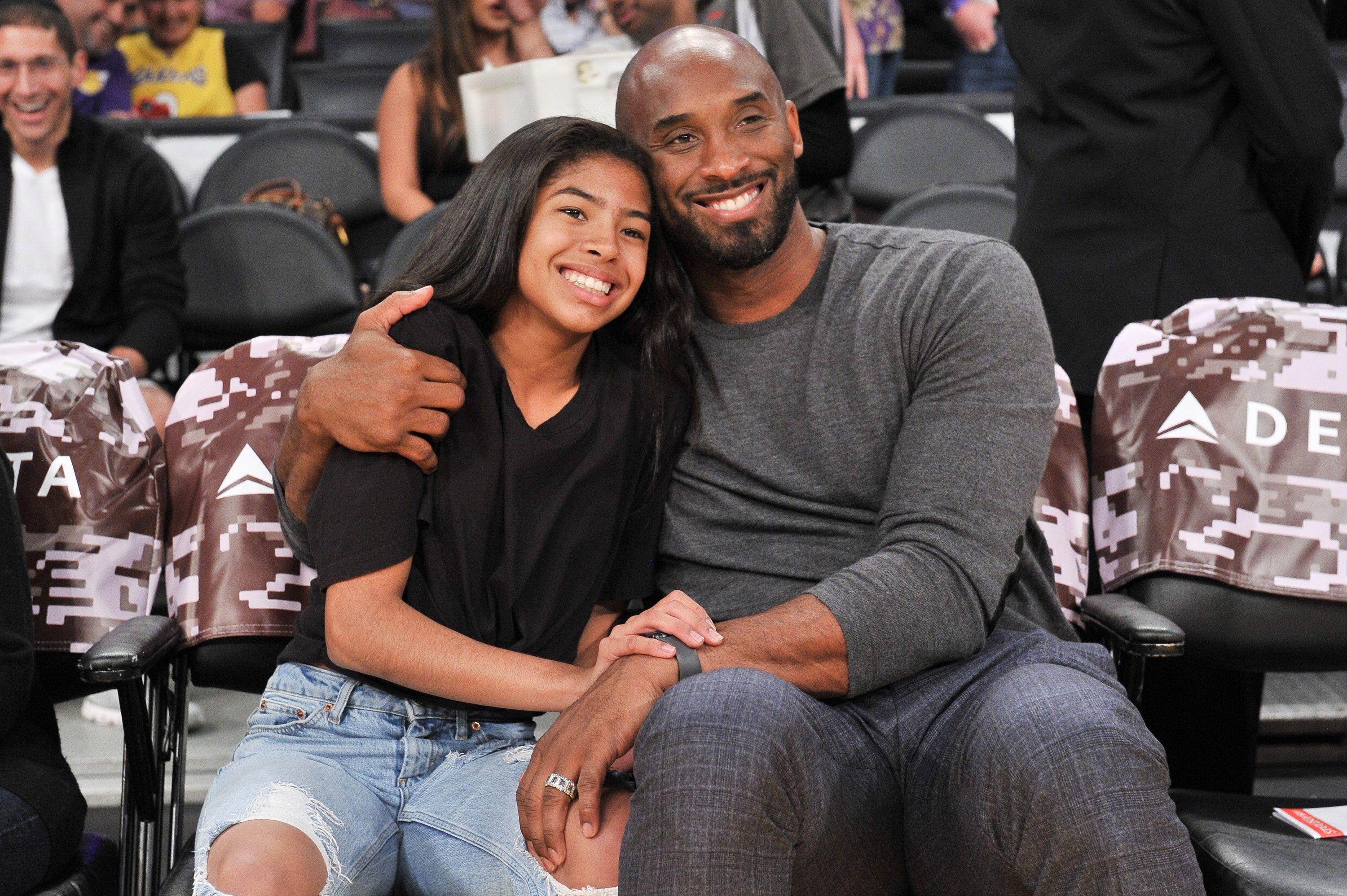 Gianna Bryant, aka. "Gigi," was already known in basketball circles as a budding star with an uncanny ability to create open shots and had dreams of playing at UConn and in the WNBA.
Kobe said it was Gigi's interest in basketball that brought him back to the game after retiring in 2016.
Her favorite players were Trae Young, Luka Dončić, James Harden, Russell Westbrook and LeBron James, per The Athletic's Molly Knight (subscription).
Proud dad: During a recent appearance on Jimmy Kimmel, Kobe gushed about Gigi's basketball talent and confidence.
"The best thing that happens is when we go out and she'll be standing next to me and fans will come up to me like 'Hey, you gotta have a boy, you and (Vanessa) gotta have a boy — somebody to carry on the legacy.'
"And (Gigi) will be like 'Oy, I got this. We don't need a boy for that. I got this!' I'm like, 'That's right, yes you do. You got this.'"
What they're saying:
Barack Obama: "Kobe was a legend on the court and just getting started in what would have been just as meaningful a second act. To lose Gianna is even more heartbreaking to us as parents. Michelle and I send love and prayers to Vanessa and the entire Bryant family on an unthinkable day."
Scott Van Pelt: "In NYC, at our upfronts, Kobe was backstage and all he wanted to talk about was coaching his daughter's team. Such pure joy."
4. Remembering the other victims of the crash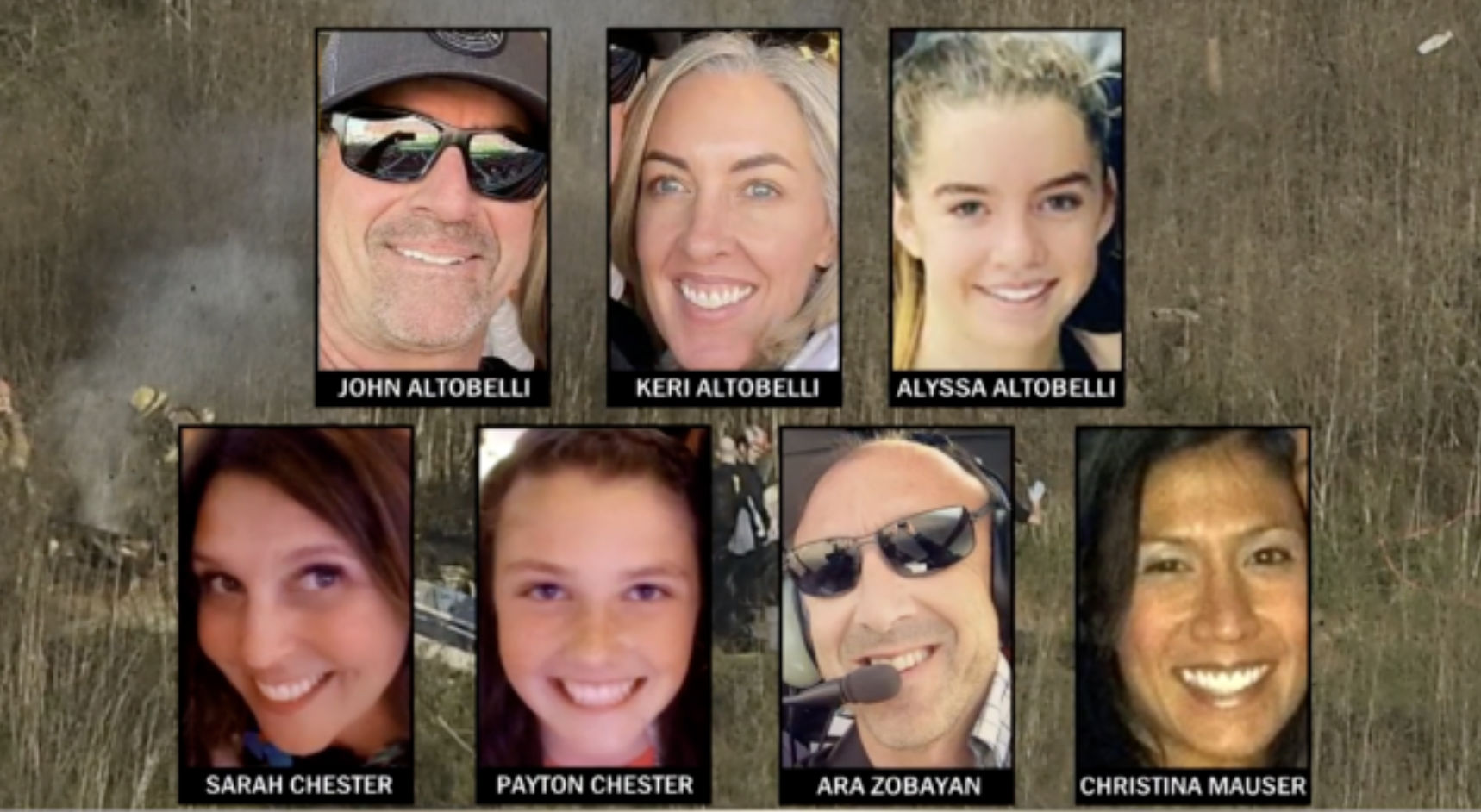 The other seven victims in the crash have been identified, per multiple reports. They include three mothers, two teenage girls, a baseball coach and a pilot.
5. The online generation's first superstar
If you think about it, Bryant's career spanned basically the entire internet age. He joined the league in 1996, when less than 10% of Americans were on the internet, and he was a global superstar during the early days of ESPN.com and into the social media era of today.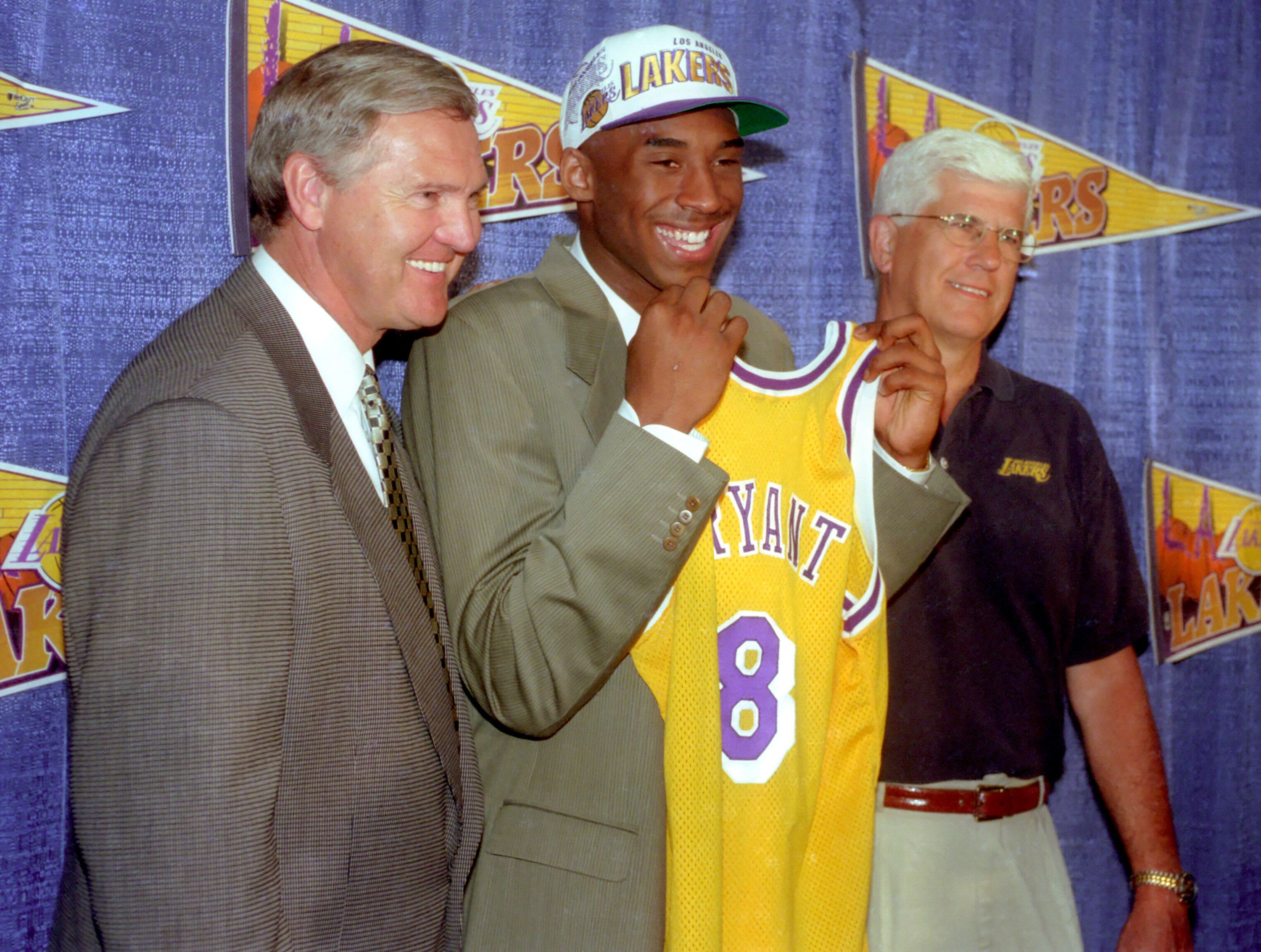 Jerry West: "One of the worst days of my life. The only thing I can compare it to is I had a brother killed in Korea. ... This was a man for all seasons. He was more than an iconic basketball player."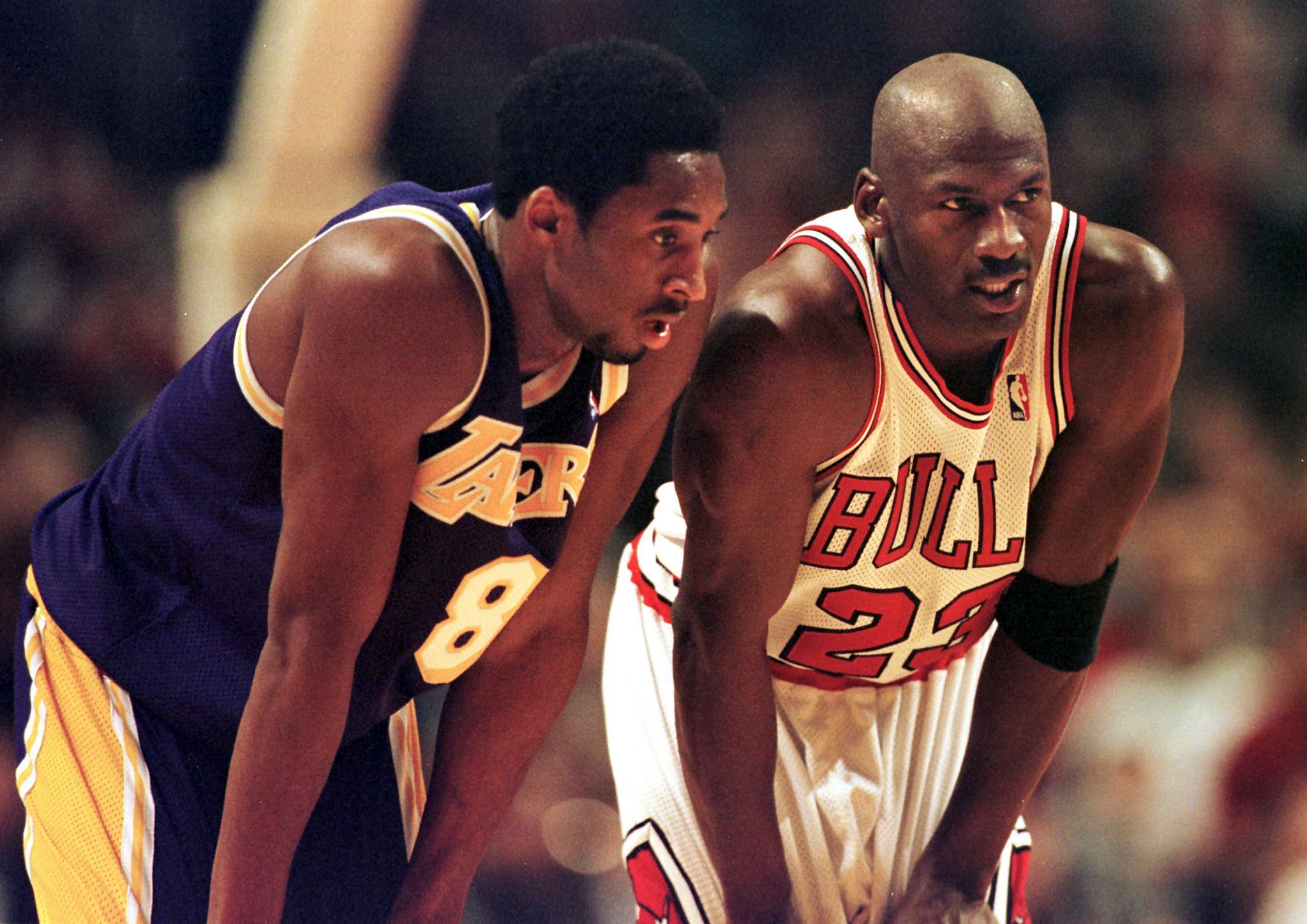 Michael Jordan: "I am in shock ... Words can't describe the pain I'm feeling. I loved Kobe — he was like a little brother to me. We used to talk often, and I will miss those conversations very much."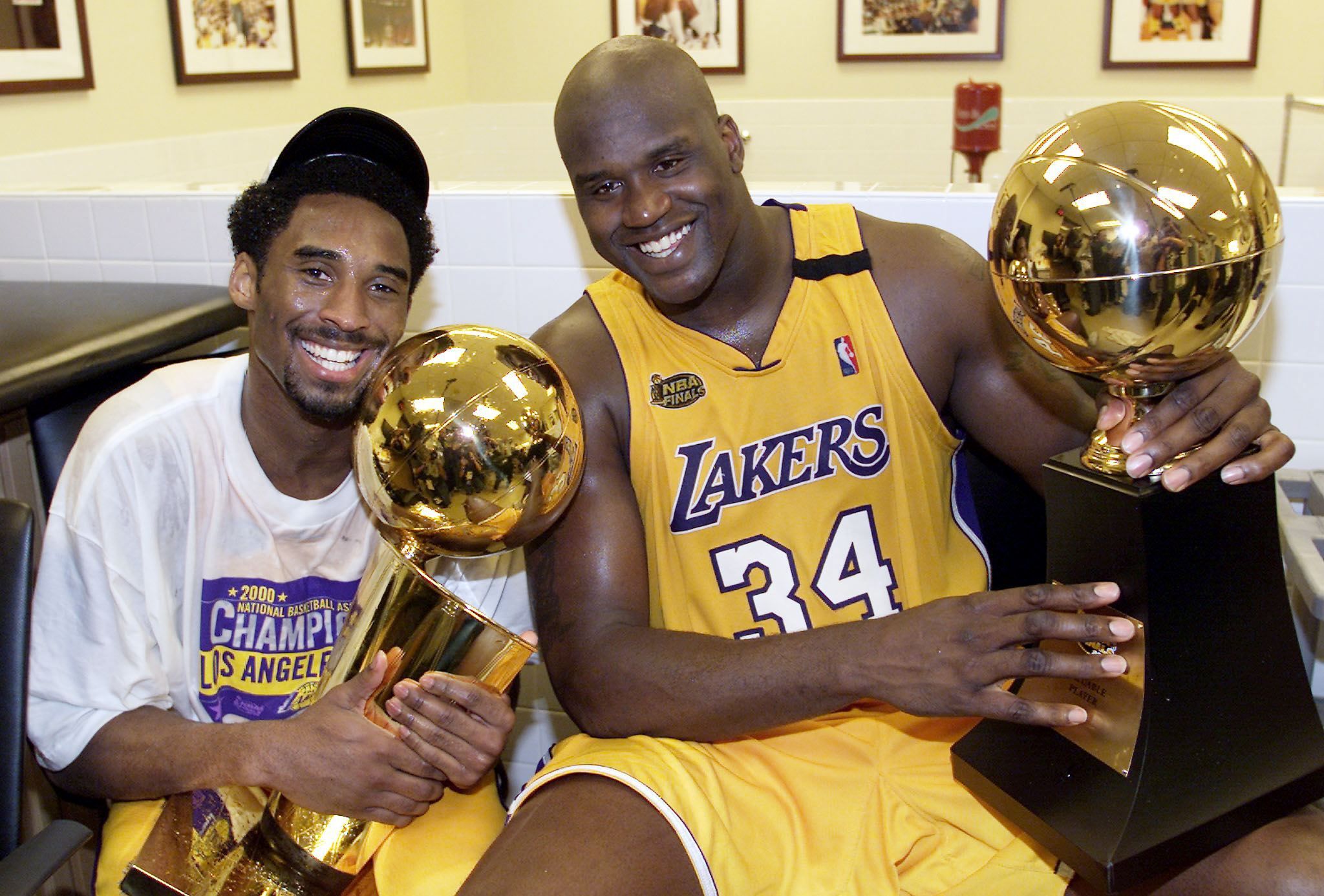 Shaquille O'Neal: "There's no words to express the pain I'm going through ... I love u and u will be missed. Kobe was so much more than an athlete, he was a family man. ... I would hug his children like they were my own and he would embrace my kids like they were his."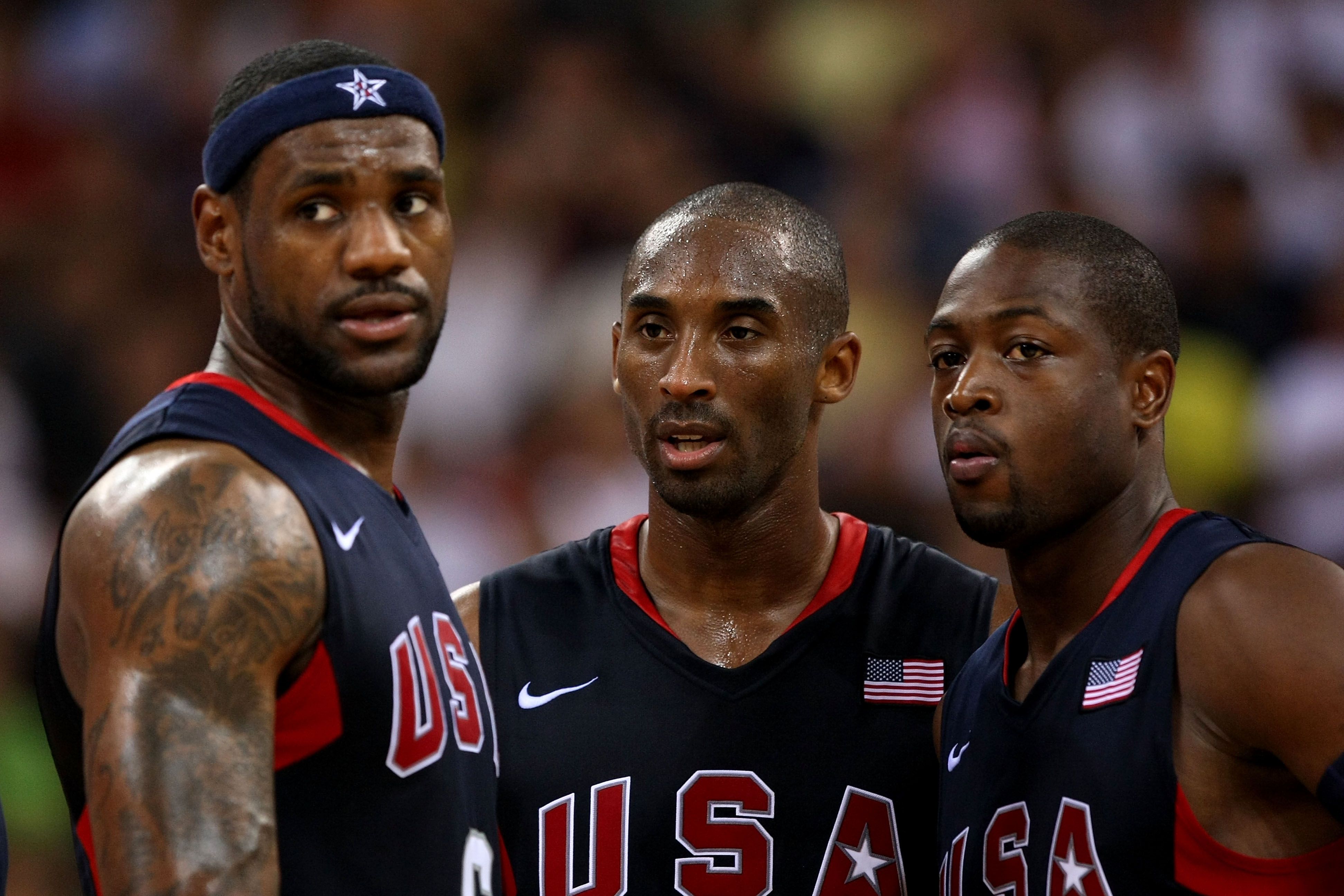 On Saturday, LeBron James reflected on the impact Kobe had on his career as he passed him on the all-time scoring list. Then Kobe sent his final tweet: "Continuing to move the game forward @KingJames. Much respect my brother."
Dwyane Wade: "Today is one of the saddest days of my lifetime. ... Kobe, thank you man. Thank you for all the memories. You are a legend, you are an icon, you are a father, you are a husband, you are a son, you are a brother, you're a friend. Thank you for being my friend, I love you."
6. First act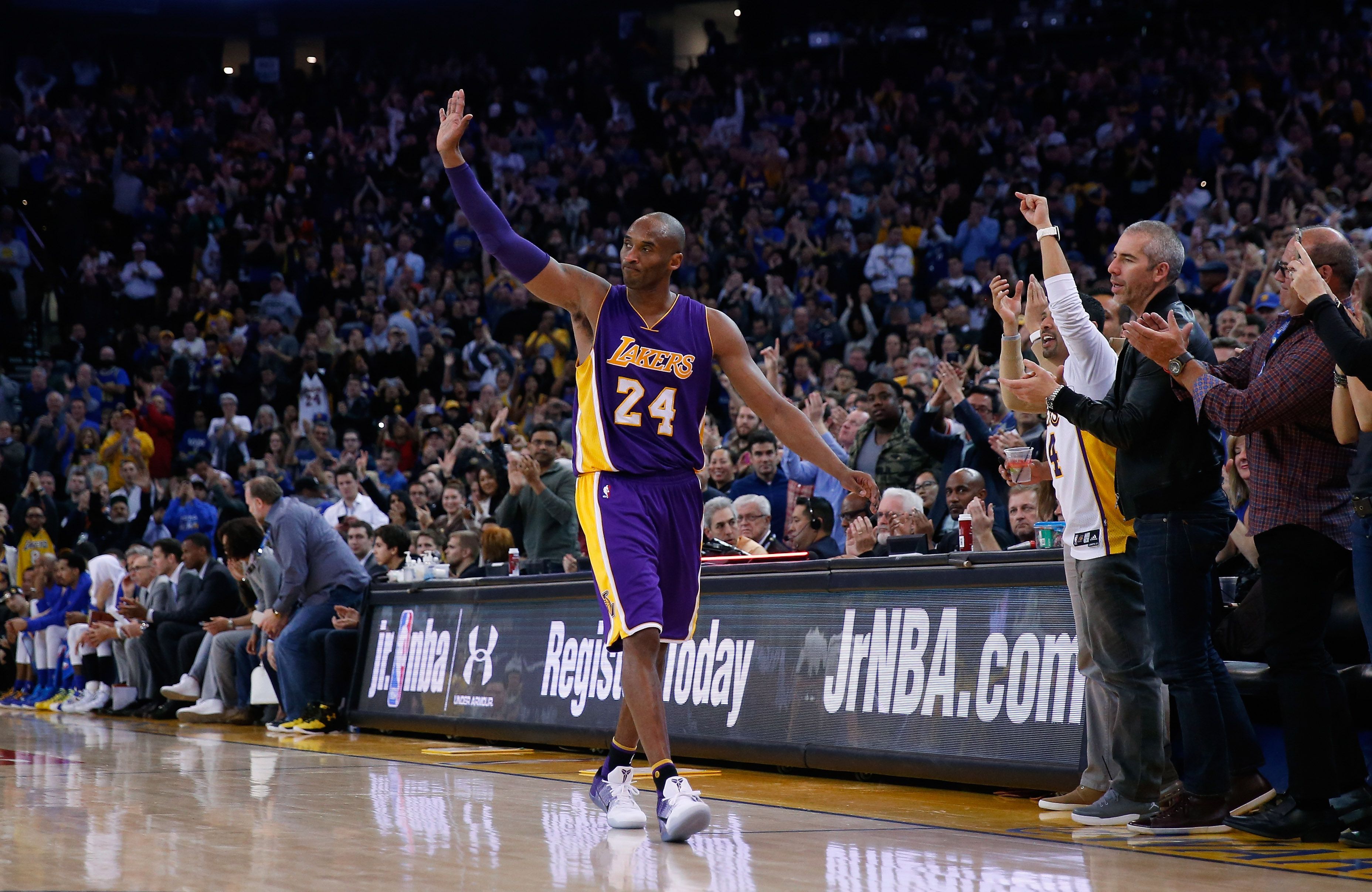 To this day, we all still yell "Kobe!" when shooting a piece of paper into a trash can, a testament to greatness. But what he'll be most remembered for is teaching a generation of kids to embrace the grind and not shy away from hard work — and that's exactly the legacy he wanted.
"Those times when you get up early and you work hard, those times when you stay up late and you work hard, those times when you don't feel like working, you're too tired, you don't want to push yourself, but you do it anyway."
"That is actually the dream. That's the dream. It's not the destination, it's the journey. And if you guys can understand that, then what you'll see happen is you won't accomplish your dreams, your dreams won't come true; something greater will."
— Bryant, in a public message to his daughters in 2017 (
watch
)
The bottom line: Kobe Bryant was everything that an athlete should be, and the aura he possessed on the court helped him acquire a somewhat mythical stature during his career, which his early death seems certain to crystallize.
7. Second act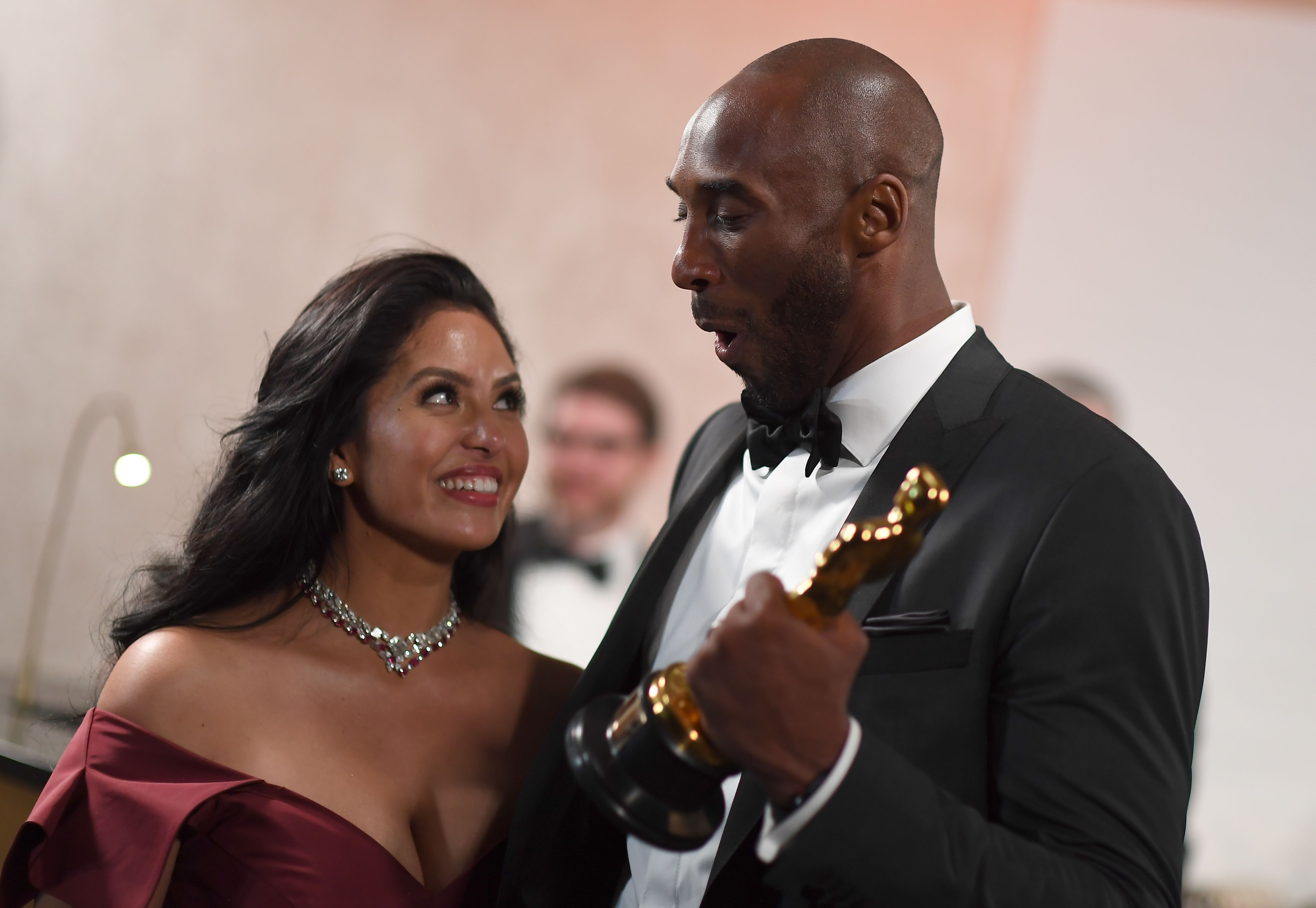 As incredible as Kobe was as a basketball player, his growth once he retired was almost more impressive. He was a man with limitless possibility, and his reinvention was swift.
By 2018, he'd won an Oscar for writing and narrating "Dear Basketball," a short film based on a poem he wrote.
By 2019, his investment firm, Bryant Stibel & Co., had more than $2 billion in capital under management.
The big picture: All the while, he was on a mission to change the perception of what an athlete can do.
"For us athletes, it's really hard to transition from [pro sports]. ... That is a challenge for us, and unfortunately, we've been pigeonholed into thinking that we can only be one thing."
"And so when I retired, everybody was saying, 'He's too competitive, he's not gonna know what to do with himself. He's gonna have to come back.' I took that as a personal challenge of them thinking I'm this one-dimensional person and all I know is how to play basketball. ... I'm here to show [all] athletes that come after me that there's more to this thing."
— Bryant, via the Rich Eisen Show (
watch
)
8. Kid with the rolled up socks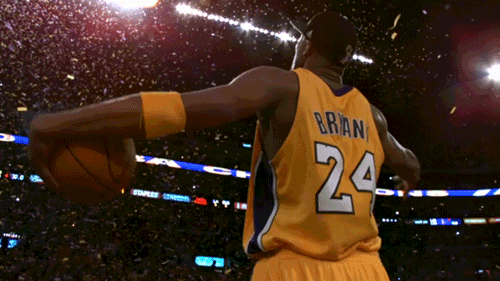 In 2015, Bryant announced his retirement in a poem titled "Dear Basketball." Two years later, it was turned into an Oscar-winning short film.
An excerpt:
As a six-year-old boy
Deeply in love with you
I never saw the end of the tunnel.
I only saw myself
Running out of one.
And so I ran.
I ran up and down every court
After every loose ball for you.
You asked for my hustle
I gave you my heart
Because it came with so much more.
And we both know, no matter what I do next
I'll always be that kid
With the rolled up socks
Garbage can in the corner
:05 seconds on the clock
Ball in my hands.
5 … 4 … 3 … 2 … 1
Go deeper:
9. Go deeper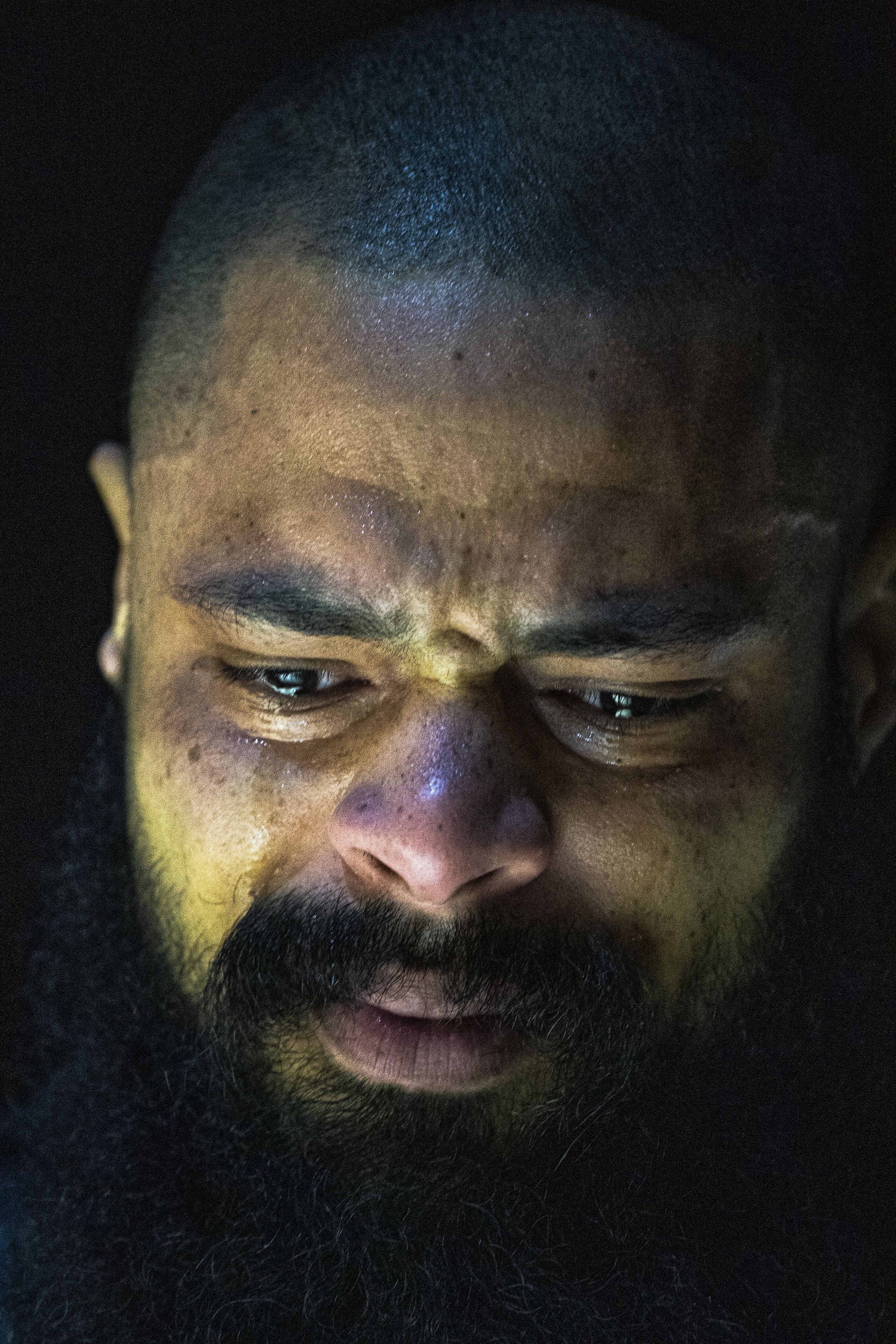 10. Life's too short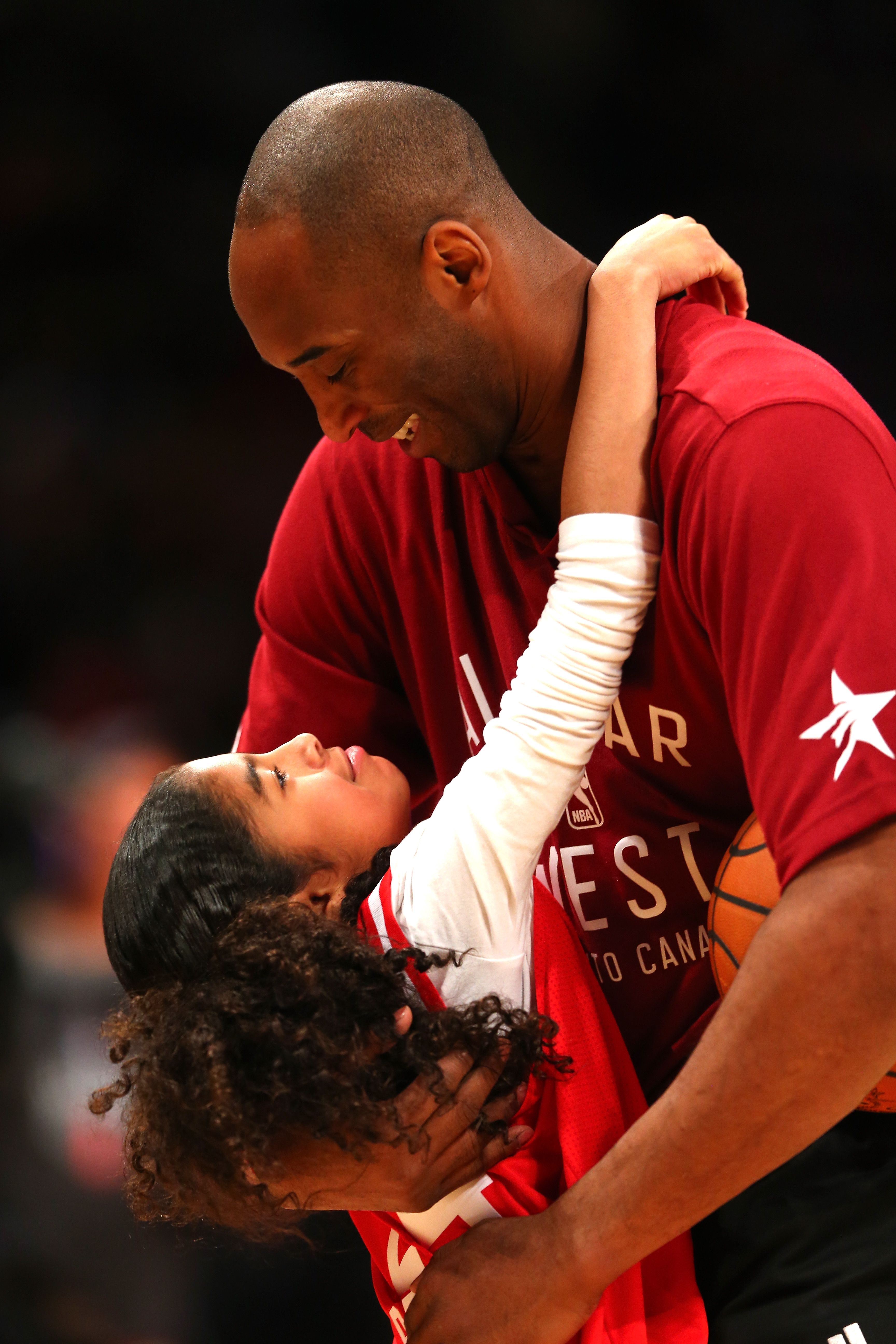 It's unfortunate that it often takes a tragedy to remind us of our mortality. Yet, here we all are, on the heels of a day we'll never forget, trying to balance a great sense of loss with an even greater desire to connect with those closest to us and make sure they know we love them.
"I hope that everybody at home, you give that person next to you, whatever thing you have wrong in your life with them, might be small or big, let that sh*t go. ... None of that stuff matters, man. This is about life and being precious with every damn second we have here."
— Jay Williams,
via ESPN
See you in the morning,
Kendall "This is the worst" Baker