March 25, 2020
👋 Good morning! Our "Top 50 Sports Movies" countdown continues at the bottom of today's newsletter with Nos. 30–21. Kevin Costner makes another appearance.
Today's word count: 1,914 words (7 minutes).
1 big thing: 🇯🇵 Tokyo 2021
Amid a worsening pandemic and mounting resistance from athletes, sports federations and health experts, the IOC and Japan formally postponed the 2020 Tokyo Olympics until "the summer of 2021 at the latest."
Why it matters: This has never happened before, which is probably what led to this decision being more drawn out than it should have been. Now comes the much harder part: Actually moving the world's biggest sporting event.
The state of play: There is no precedent for this; no "Plan B" to execute. Right now, all that exists is an estimated start date and a shockingly complex logistical jigsaw puzzle with thousands of pieces (athletes, sponsors, broadcasters, etc) that will need to be taken apart and put back together again in relatively short order.
The backdrop: Life is beginning to return to somewhat normal in Japan, which has just 1,140 confirmed coronavirus cases (nearly 50x fewer than the U.S.). Tokyo residents are using the subway and dining out and 50,000 people attended an Olympic flame ceremony in northern Japan on Sunday.
This is a stark contrast to life in other parts of the world, including here in the U.S., where 17 states have ordered people to stay at home.
The big picture: The people most impacted by this are, of course, the athletes. The one-year delay will be a blessing for some, which is a nice silver lining, but for countless others, the Olympic window just permanently closed.
"Here's an obvious truth about Olympic athletes: we like to think of them as larger-than-life world-beaters, but most of the athletes competing, they're barely household names in their own households. ... Very few get to do this for big money or adulation. Their Olympic journeys are more personal. Most of them go unnoticed."
"What's happening now isn't as simple as hitting the Big Olympics snooze button until next summer. It will require athletes to do a lot of mental and physical repositioning; just because you were on target for 2020 doesn't mean it will all fall into place for 2021. A whole lot of specific work and preparation has flown out the window, with no outlet."
"So that's what I'm thinking about today. The Olympic athletes who look at those incredibly important, life-defining two weeks in late July 2020 ... and suddenly see just two weeks."
— Jason Gay, WSJ (
subscription
)
🏟 Sitting idle ... The brand new, $1.4 billion National Stadium in Tokyo (seen in the background below) will sadly have to wait.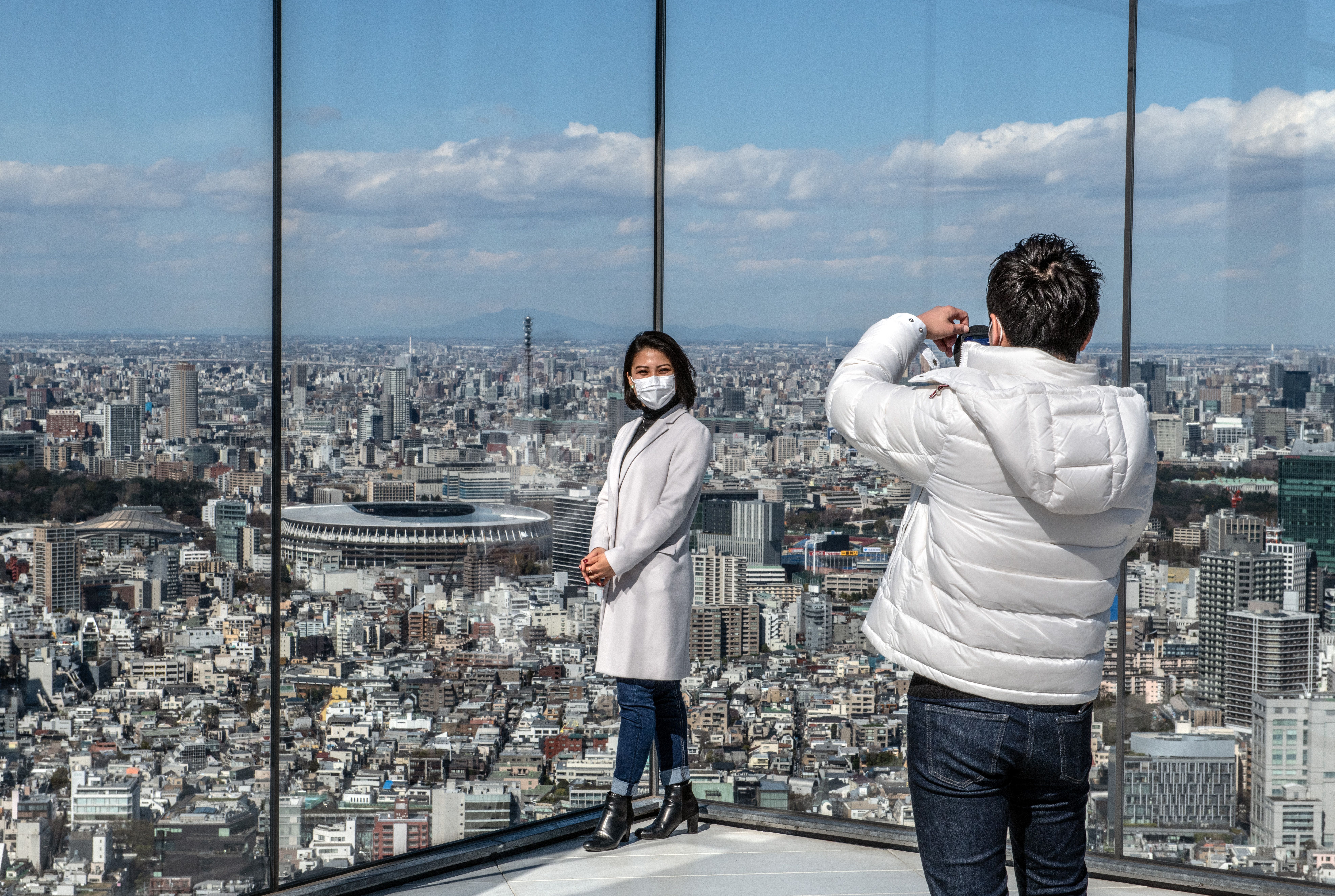 2. 🏀 KAT: Mom in coma, had coronavirus symptoms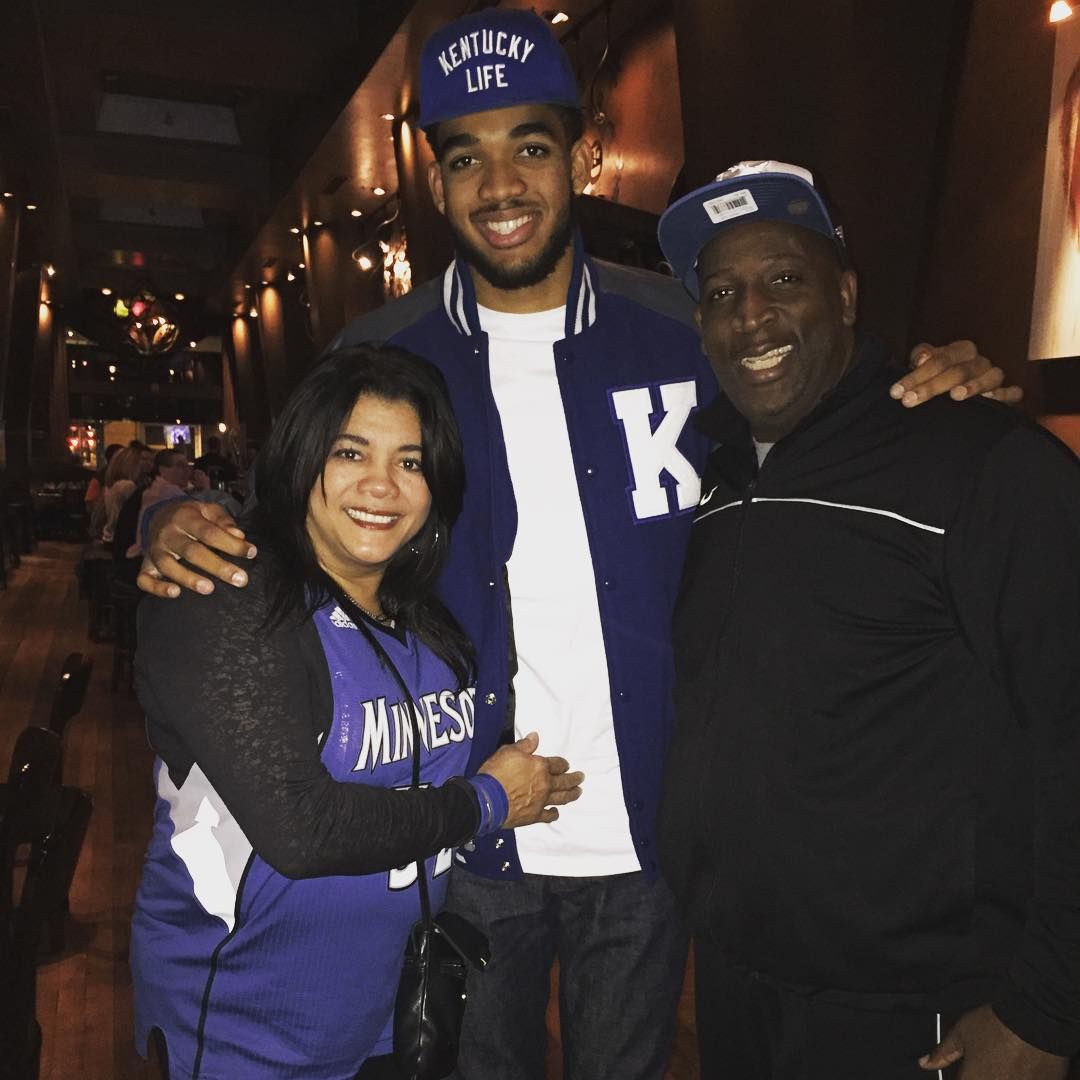 Timberwolves star Karl-Anthony Towns revealed in an emotional video late last night that his mother, Jacqueline Cruz, is in a medically induced coma from what his family believes is COVID-19.
Towns, who was born and raised in New Jersey, learned last week that both of his parents weren't feeling well. After a trip to the hospital, his father was released and told to self-quarantine, but his mother started "deteriorating."
"She just wasn't getting better. Her fever was never cutting from 103, maybe go down to 101.9 with the meds, and then immediately spike back up. ... Her lungs were getting worse, her cough was getting worse."
A few days later, Cruz started feeling great and the family thought she was finally turning a corner. But then things "went sideways quick" and she had to be given a ventilator and put in a medically induced coma.
"Since that day, I haven't talked to her, haven't been able to obviously communicate with her. I've just been getting updates on her condition. It's rough, and day by day we're just seeing how it goes."
Towns said his family told him to make the video "so that people understand that the severity of this disease is real."
"Please protect your families, your loved ones, your friends, yourself. ... Send my love to all your families. I'm praying for every single one of you ... My mother is the strongest women I know, and I know she'll beat this, and we're going to rejoice when she does."
3. 😷 Coronavirus dashboard
4. ⚾️ Thor opts for Tommy John
Mets flamethrower Noah Syndergaard (aka "Thor") has a torn ulnar collateral ligament in his pitching elbow and will undergo Tommy John surgery tomorrow, effectively shelving him for the next 12–15 months, writes Axios' Jeff Tracy.
The backdrop: During spring training in 2015, Marc Serota snapped the above photo of the Mets' five young aces: Matt Harvey, Syndergaard, Jacob deGrom, Steven Matz and Zack Wheeler (plus Bartolo Colon).
Four years later, it's official: All five pitchers from that photo have either undergone elbow reconstruction or, in Thor's case, are scheduled to do so soon.
Why it matters: Tommy John surgery is hardly a death sentence, but it's no walk in the park, either. Recovery generally lasts more than a year, and the first season back typically comes with pitch- and innings-limits.
While it's never good to have one of your best players out of commission for over a year, the Mets lucked out with the timing of this surgery, seeing as how the 2020 season is up in the air.
As for Syndergaard, the timing is brutal. While fellow Tommy John victim Chris Sale recently signed a five-year, $145 million extension, Thor will hit free agency for the first time in his career after the 2021 season, likely just a few months after returning to the mound.
How it works: Tommy John was developed by Dr. Frank Jobe in 1974 as a way to reconstruct the UCL by grafting a tendon from elsewhere in the body into the elbow.
The doctor makes a 3- to 4-inch incision along the outer elbow and drills holes in the humerus and the ulna so they can thread the tendon into place. Then they secure the graft with sutures or screws before closing up.
The whole procedure takes just 60–90 minutes, and chances of a full recovery sit around 90%.
Why "Tommy John"? The surgery was first performed on a Dodgers pitcher named Tommy John in September 1974. Most experts believed a comeback would be miraculous, but John returned in 1976 to pitch an unbelievable 14 more seasons, from age 33 to 46, going 164-125 with a 3.66 ERA.
5. 🏟 Clippers buy The Forum for $400M in cash
Clippers owner Steve Ballmer has reached an agreement with the Madison Square Garden Company to buy The Forum in Inglewood, California for $400 million in cash.
Why it matters: The purchase removes the biggest hurdle in Ballmer's plan to build a privately financed 18,000-seat arena near The Forum, which will continue to function as a music venue.
Worth noting: The Clippers are under contract to play at Staples Center, which they share with the Lakers and Kings, through June 2024, so the move to Inglewood is at least four years away.
The big picture: The Forum was home to the Lakers from 1967 to 1999, an era in which the franchise won six NBA titles and built a modern sports dynasty.
It is now owned by the Clippers, who have the richest owner in American sports and have been determined to build a home of their own since he bought the team from the disgraced Donald Sterling in 2014.
Though they won't play any games in The Forum, the fact that the Clippers now own the arena and plan to build an entertainment complex and community center on Lakers' hallowed ground symbolizes the shifting tide.
The bottom line: The Lakers still own L.A., but the Clippers are hell-bent on redefining their place in the city — and a new arena will do wonders as they carve out a new identity and stake their claim to a new neighborhood.
P.S. ... James Dolan bought The Forum for $23.5 million in 2012, invested $75 million in renovations and sold it for $400 million eight years later.
Bonus: 📸 The Forum through the years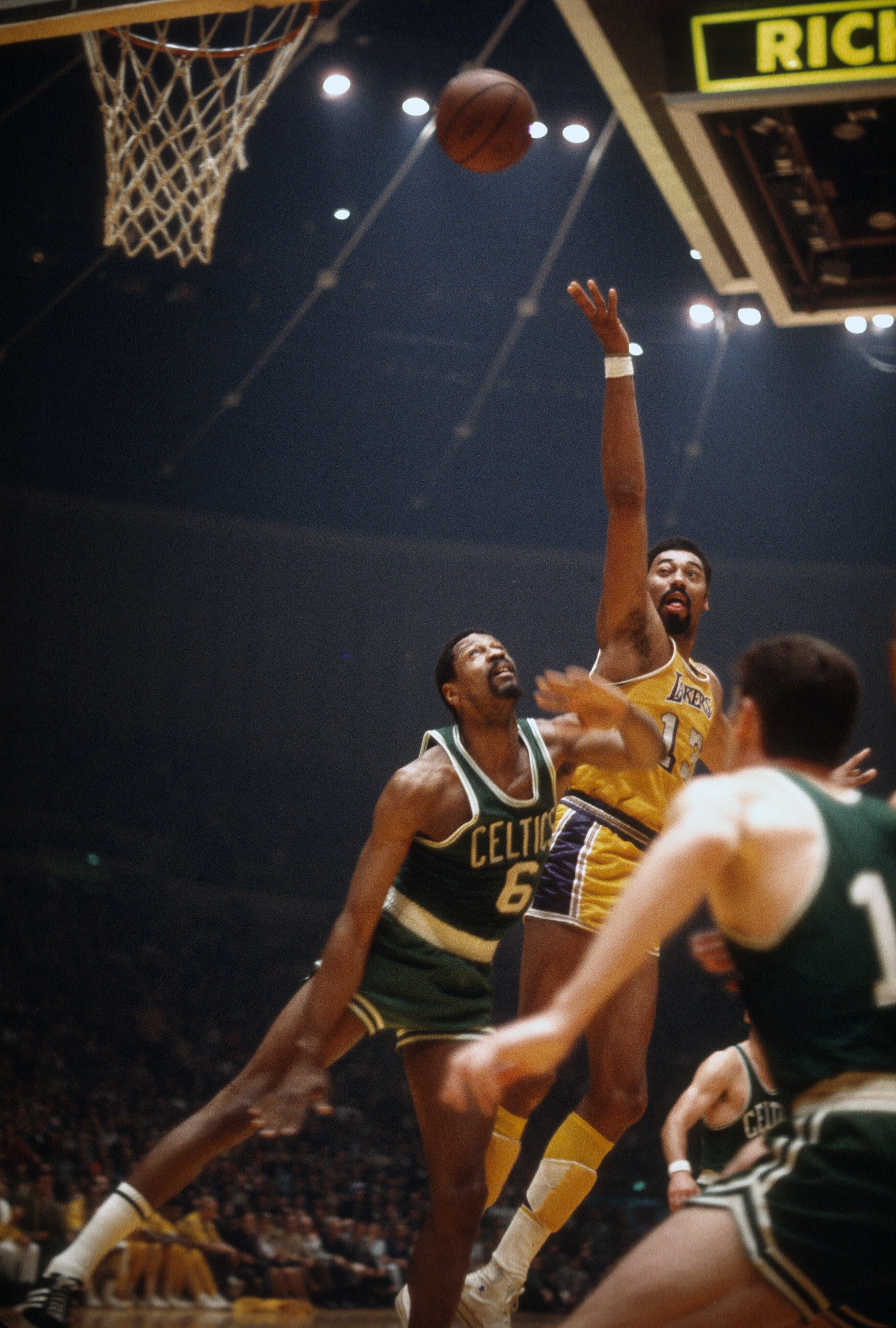 The Forum opened in 1967, and the Lakers made the NBA Finals in all three ensuing seasons behind stars like Jerry West, Wilt Chamberlain and Elgin Baylor but went 0-3, losing to the Celtics twice (1968, 1969) and Knicks once (1970).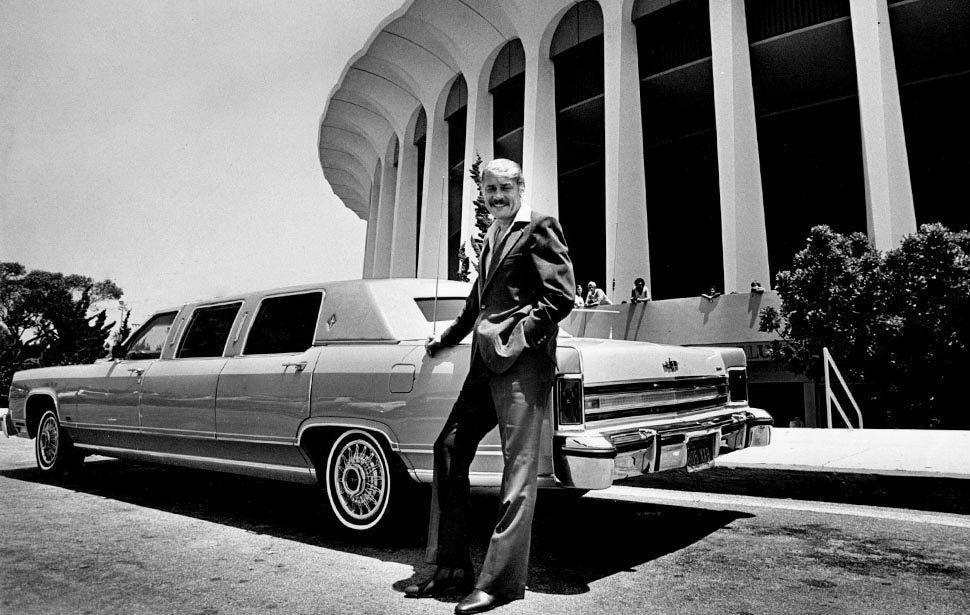 In 1979, Jerry Buss purchased the Lakers, Kings and The Forum from Jack Kent Cooke (who also owned the Redskins) for $67.5 million. In one of Cooke's last acts as owner, the Lakers drafted Magic Johnson No. 1 overall in the 1979 draft.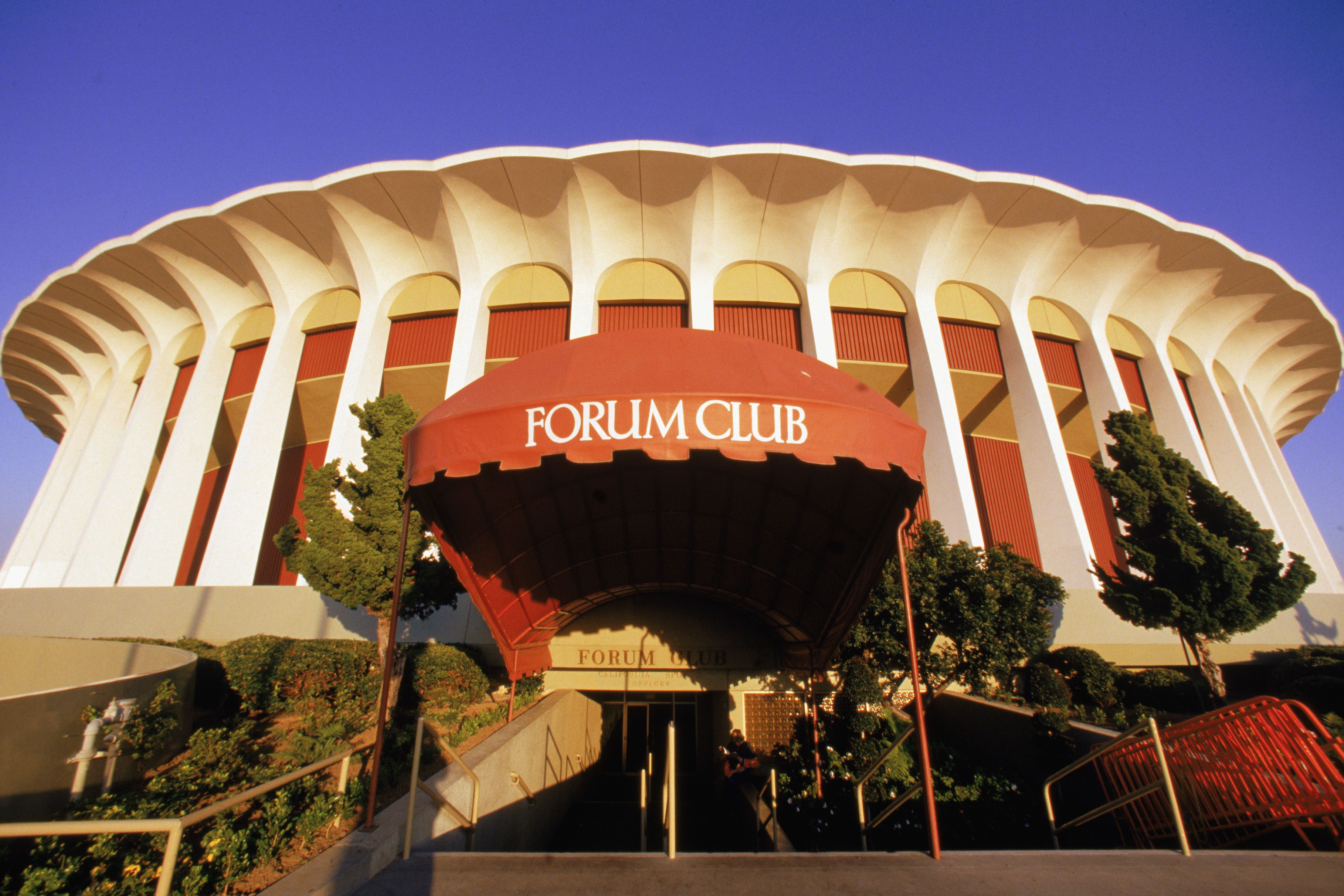 The Showtime Lakers of the 1980s established a celebrity following, which quickly made the Forum Club the place to be in Los Angeles. Buried inside the arena and accessible only through a special VIP entrance, it was "the ultimate sports bar" and "a singles hangout extraordinaire."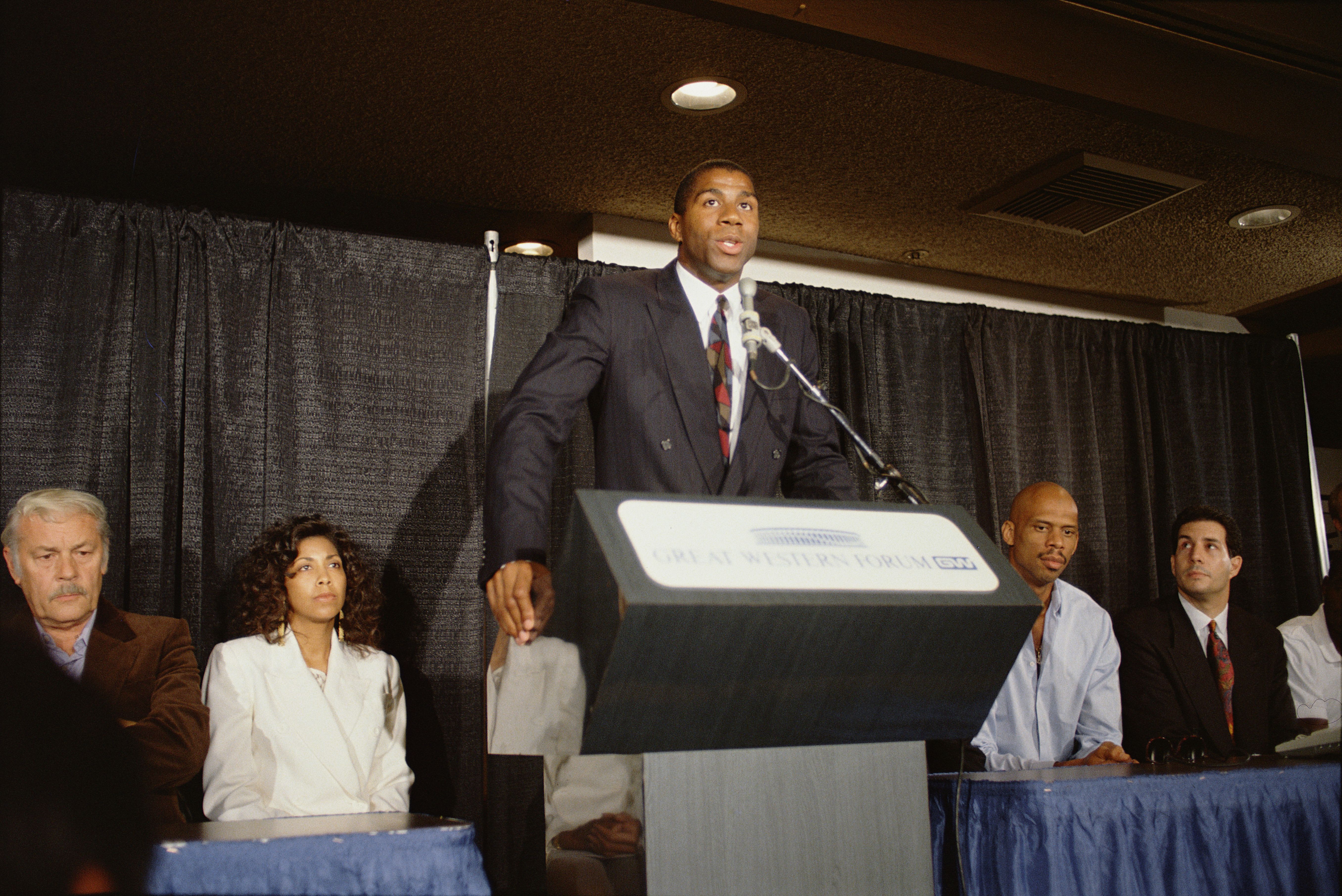 In 1991, Johnson held one of the most famous press conferences in NBA history at The Forum — then known as the "Great Western Forum" — where he announced his retirement from basketball after being diagnosed as HIV-positive.
6. 📊 Poll: 41% of adults back shortened seasons
41% of U.S. adults think the NBA, NHL and other leagues should play a shortened schedule when their seasons resume, according to the latest survey from CivicScience.
25% of U.S. adults are in favor of canceling the seasons altogether, while 19% would support playing out the full slate of games — something that feels less likely by the day and would be virtually impossible for outdoor sports like baseball.
7. March 25, 1934: ⛳️ The first Masters
86 years ago today, Horton Smith of Chicago won the inaugural Augusta National Invitational Tournament, otherwise known as The Masters.
He clinched the victory by sinking a 20-foot birdie putt to finish at 4-under, one stroke ahead of runner-up Craig Wood of New Jersey.
Prize money: Smith took home just $1,500 of the $5,000 purse. Last year, Tiger Woods pocketed $2.07M of the $11.5M purse. The times, they have a-changed.
Fun fact: Members at Augusta National wear a green sport coat while on the grounds. That's why the famed Green Jacket is awarded to each year's champion — starting with Sam Snead in 1949 — making them honorary members.
Don't take it home with you, though. Members, both official and honorary, can only wear and possess the jacket on club grounds.
The lone exception? Masters champions get to take it home the first year after winning, before returning it to Augusta where it will always remain, ready for their shoulders any time they visit the club.
8. The Ocho: ⚔️ Jugger, explained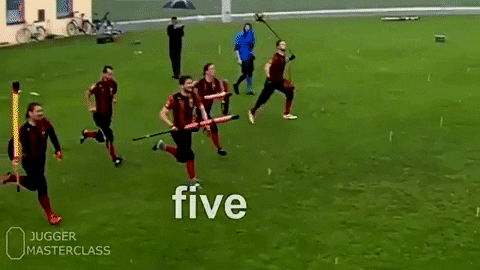 Jugger was inspired by the 1989 Australian film "The Salute of the Jugger," starring Rutger Hauer (released as "The Blood of Heroes" in the U.S.).
The movie version was invented by the film's writer-director, David Webb Peoples, who is best known for writing the screenplays for sci-fi classics like "Blade Runner" and "12 Monkeys."
Jugger has since transformed into a "real" sport played mainly in Australia and Germany.
How to play: Two teams of five players compete to place a ball (skull) in the opposite goal as many times as possible.
Only one of the five field players, the runner, can hold the skull and place it in the goal. The other four players are equipped with padded sports equipment (weapons), which they can use to tag opposing players.
Once tagged, a player must sit down for a specified amount of time and may not participate in the game.
Go deeper:
9. 🏀 College hoops trivia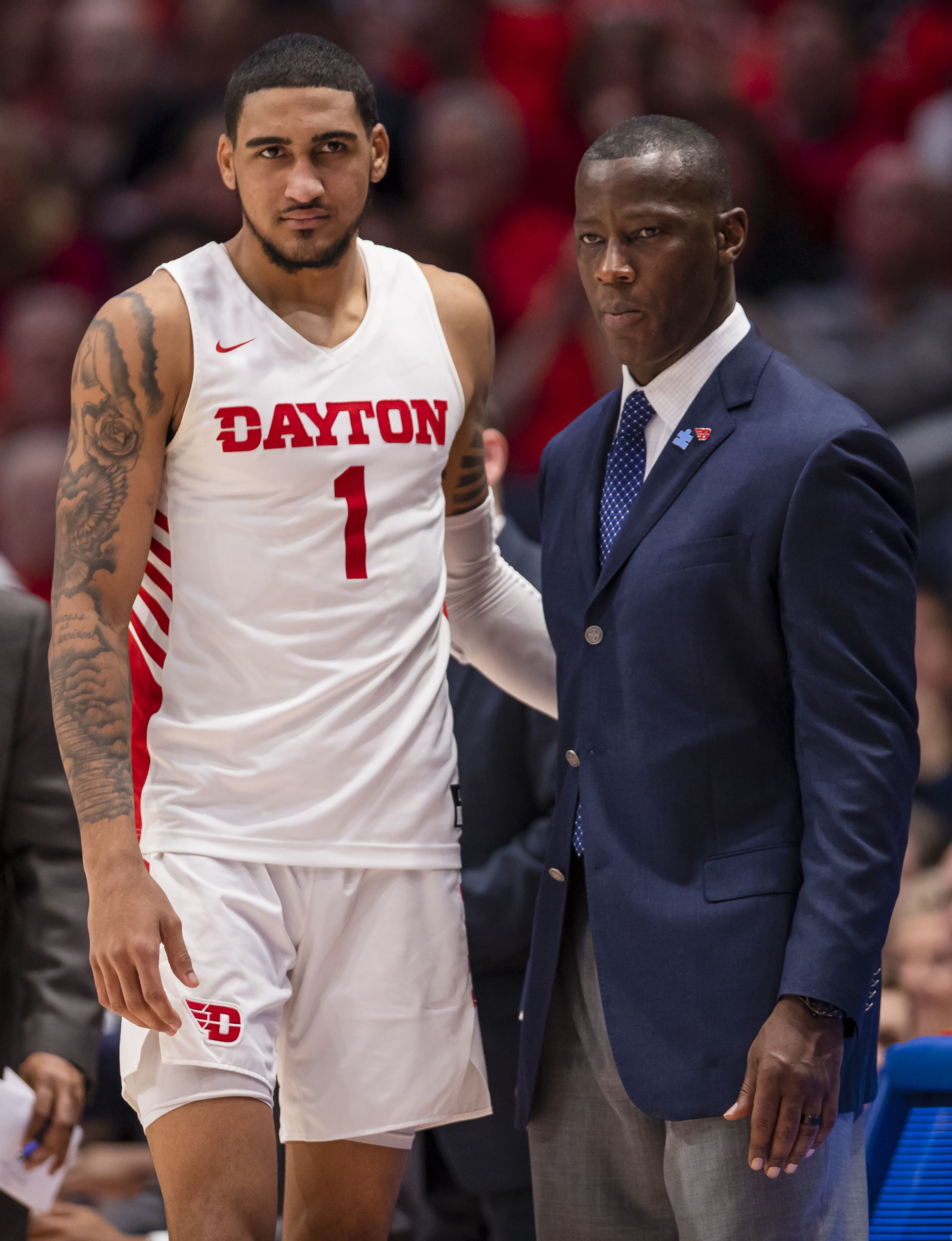 Dayton's Obi Toppin and Anthony Grant won AP Player of the Year and Coach of the Year, respectively, marking the first time since 2004 that the winners came from the same school.
Question: Who were the winners in 2004?
Hint: Finished the regular season undefeated.
Answer at the bottom.
10. 🎬 Top 50 sports movies: Nos. 30–21
This week, our resident film buff Jeff will be unveiling his Top 50 sports movies, continuing today with Nos. 30–21. (ICYMI: 50-41 and 40-31).
30. The Karate Kid (1984) Who among us hasn't tried the crane kick alone on the beach at some point?
29. Caddyshack (1980) When you're among the best of all time in multiple categories (sports, comedy), you know you did something right.
28. Tin Cup (1996) The golf pro searching for love and a comeback — we've all been there. Plus, Roy McAvoy is an all-time sports movie name.
27. The Blind Side (2009) Yet another entry in the category of sports movies that also earned critical acclaim. Sandra Bullock won Best Actress and it was nominated for Best Picture.
26. White Men Can't Jump (1992) The outfits are iconic, and Woody, Wesley, and Rosie all give outstanding performances.
25. Everybody Wants Some!! (2016) College baseball is a largely untapped resource for creative content, but anyone who tries to tackle it will be fighting for second place behind the great Richard Linklater.
24. Cool Runnings (1993) Feel the rhythm, feel the rhyme.
23. The Wrestler (2008) All those who saw "Pi" and "Requiem for a Dream" and thought to themselves, "In 10 years, I bet this Darren Aronofsky guy is going to make a truly top tier sports film," take one step forward. NOT so fast, every person reading this.
22. Rookie of the Year (1993) Roolinverter. Ravenboozer. Rosenberger. Rulinbruter. A Henry Rowengartner by any other name would throw as fast. Also, shouts to Brickma's invention of hot ice — it really is the best of both worlds!
21. Miracle (2004) If you make a movie about a historic upset by a group of young Americans filled with thicker-than-mud Boston accents, I'm going to watch that movie and I'm going to love that movie.
Coming tomorrow: 20-11