Axios Space
September 12, 2023
Thanks for reading Axios Space. At 1,147 words, this newsletter is a 4½-minute read.
Please send your tips, questions and labor complaints to

[email protected]

, or if you received this as an email, just hit reply.
1 big thing: Space's looming labor problem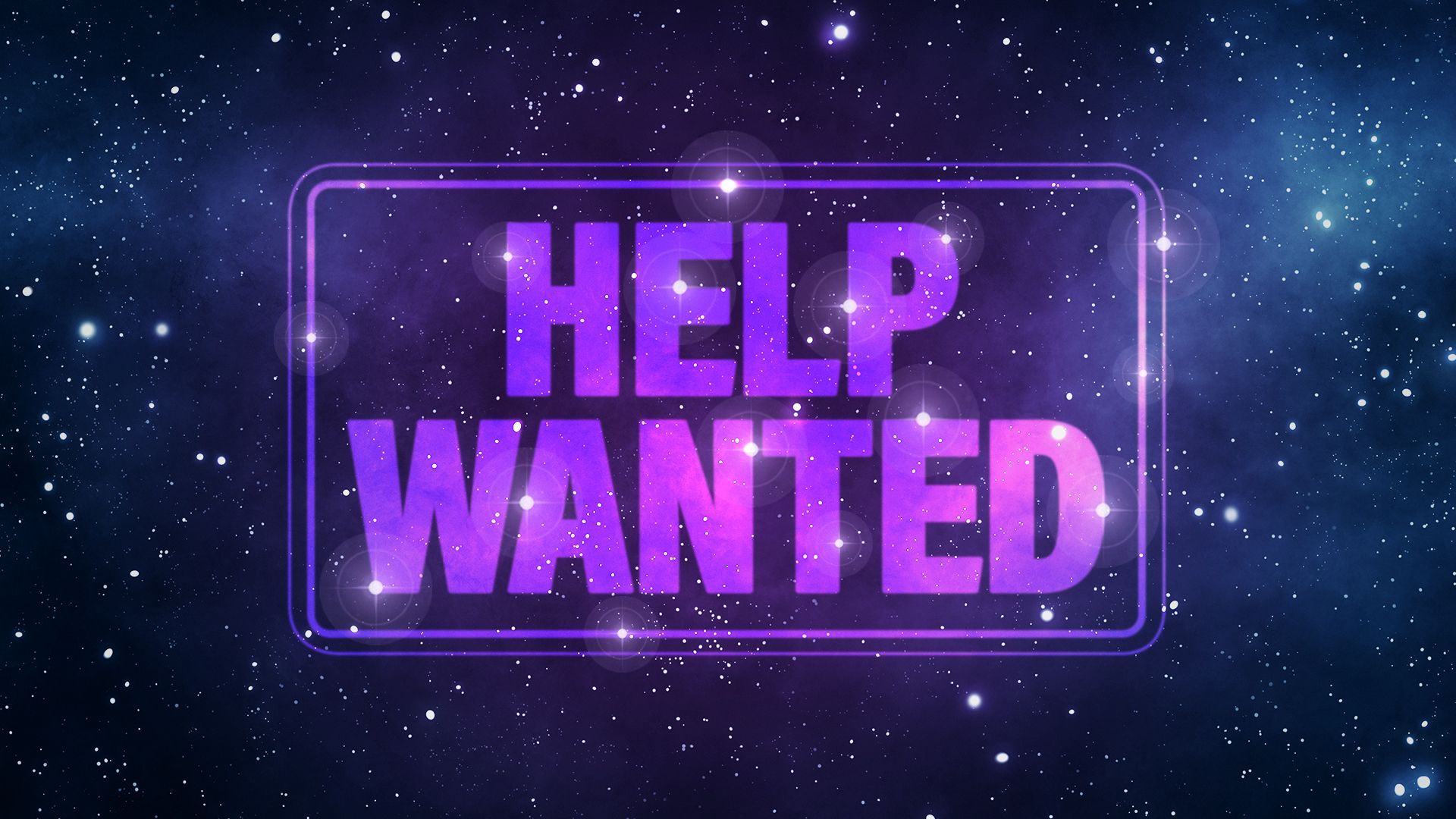 The space industry has a labor problem that could keep it from reaching its full potential.
Why it matters: Some analysts predict the space economy will be worth up to $1 trillion by 2030, but that kind of growth takes a trained, robust workforce that the industry is currently struggling to attract.
"The need for skilled labor, the competition for skilled labor is the driving conversation within the space industry," Lesley Conn, director of research and digital programming at the Space Foundation, tells Axios.
What's happening: As of 2021, there were about 2.1 million people in the aerospace and defense workforce in the U.S., and space companies are hiring en force.
Blue Origin alone has more than 400 open jobs right now, according to listings on the company's website. SpaceX has dozens of open positions. Companies like these need skilled workers to build satellites, rockets and other key components required to send people and cargo to space.
At the same time, legacy aerospace and defense companies as well as NASA are working to attract younger workers.
According to the Space Foundation, only 17% of the space agency's workforce is under 35, partially due to the expertise and experience that is highly valued at NASA.
The intrigue: Companies are snatching up talent in anticipation of projects or contracts that would have them working on technically difficult problems — like getting to the Moon, building satellite constellations or other tasks, Conn said.
"We're really seeing a competition for acquiring workers or getting workers on board and part of the team even long before the work has developed for them," Conn said.
Between the lines: That competition is also ramping up at a time when the number of people graduating with engineering degrees is dropping in the U.S.
"At the four-year level, engineers from 2017 to 2022 dropped by about 100,000," Tom Roeder, a senior data analyst at the Space Foundation, tells Axios.
It's not just engineers that are needed by the industry. Welders, machinists and other technical jobs that don't necessarily require advanced degrees are also in demand for companies building rockets and spacecraft.
Zoom in: "There's a lot of talk within the community about how you go out and get these people who would otherwise be putting Dodges together in Detroit to get them to come to build your communications satellites," Roeder said.
One helpful fix could be as simple as paring down the jargon used in job descriptions, Mike French of the Aerospace Industries Association said during a panel at the Space Symposium in April.
French added that removing unnecessary degree requirements from job postings could also help attract a wider array of possible employees.
The big picture: Space companies aren't just competing with each other for talent. Technically skilled workers are in demand across industries.
Data analytics, for example, "was once really narrowly focused and very specific," Conn said. "There's such demand across the board that people who have those skills have a lot more options than they used to."
It's also possible that this workforce issue is born from the perception that space is a difficult field to work in that requires a lot of math, scaring some students away before they even enter the workforce.
"While we may have a fascination with space and admiration for it," Conn said, many high school students believe that the math and science required for the field is too hard, "so they're opting out on their own."
2. Starship investigation closed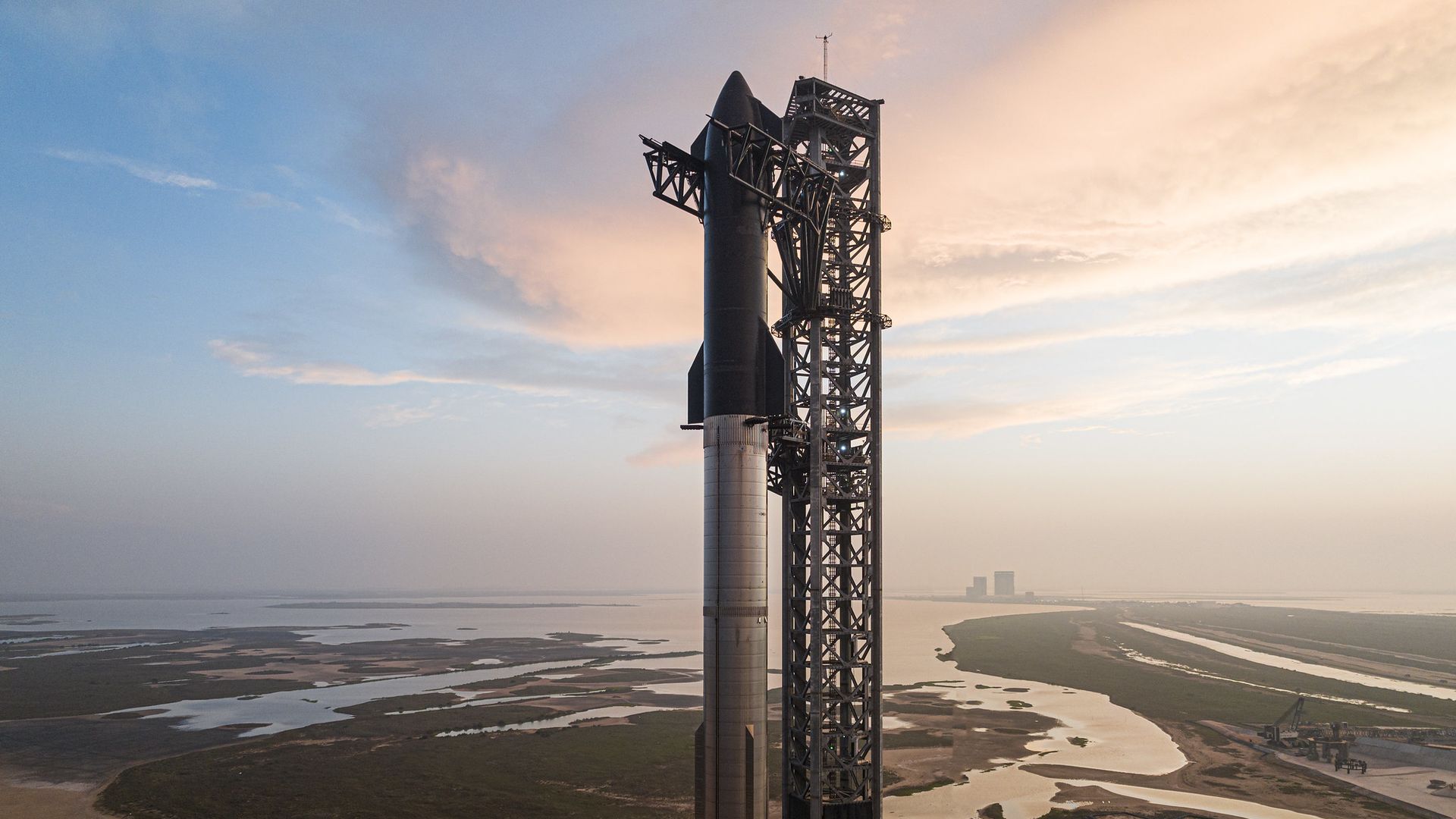 SpaceX's Starship will remain grounded while the Elon Musk-founded company fixes dozens of issues found after its most powerful rocket exploded during a test in April, the FAA announced Friday.
Why it matters: Starship is arguably SpaceX's most important rocket to date. The reusable launch system is expected to power the company's ambitions to bring humans and supplies to the Moon, Mars and beyond. But first, it has to work.
Catch up quick: On April 20, Starship — powered by its Super Heavy booster — lifted off from SpaceX's launch site in Boca Chica, Texas.
The rocket flew to an altitude of about 24 miles, leaking propellant and igniting fires within the system along the way.
An auto-destruct command was automatically triggered, and after an unexpected delay after the command was triggered, the rocket exploded about four minutes after its engines ignited on the ground.
The rocket launch also impacted the surrounding area, breaking apart its concrete pad and scattering debris. Environmental and cultural heritage groups have sued the FAA, saying the administration didn't perform a thorough enough environmental review before allowing SpaceX to launch.
Driving the news: The FAA has now closed the SpaceX-led investigation into the Starship mishap above the Gulf of Mexico, identifying "63 corrective actions SpaceX must take to prevent mishap reoccurrence," according to a statement.
"Corrective actions include redesigns of vehicle hardware to prevent leaks and fires, redesign of the launch pad to increase its robustness, incorporation of additional reviews in the design process, additional analysis and testing of safety critical systems and components including the Autonomous Flight Safety System, and the application of additional change control practices," the statement reads.
The FAA also stressed that SpaceX will need to implement all corrections to the Starship system that would affect public safety before another launch attempt.
The company will also need to apply for a launch license modification and receive approval from the FAA ahead of its next launch attempt.
What they're saying: SpaceX has already started to make fixes to the Starship system, the company said in its own update Friday.
"This rapid iterative development approach has been the basis for all of SpaceX's major innovative advancements, including Falcon, Dragon, and Starlink," SpaceX wrote.
3. Out of this world reading list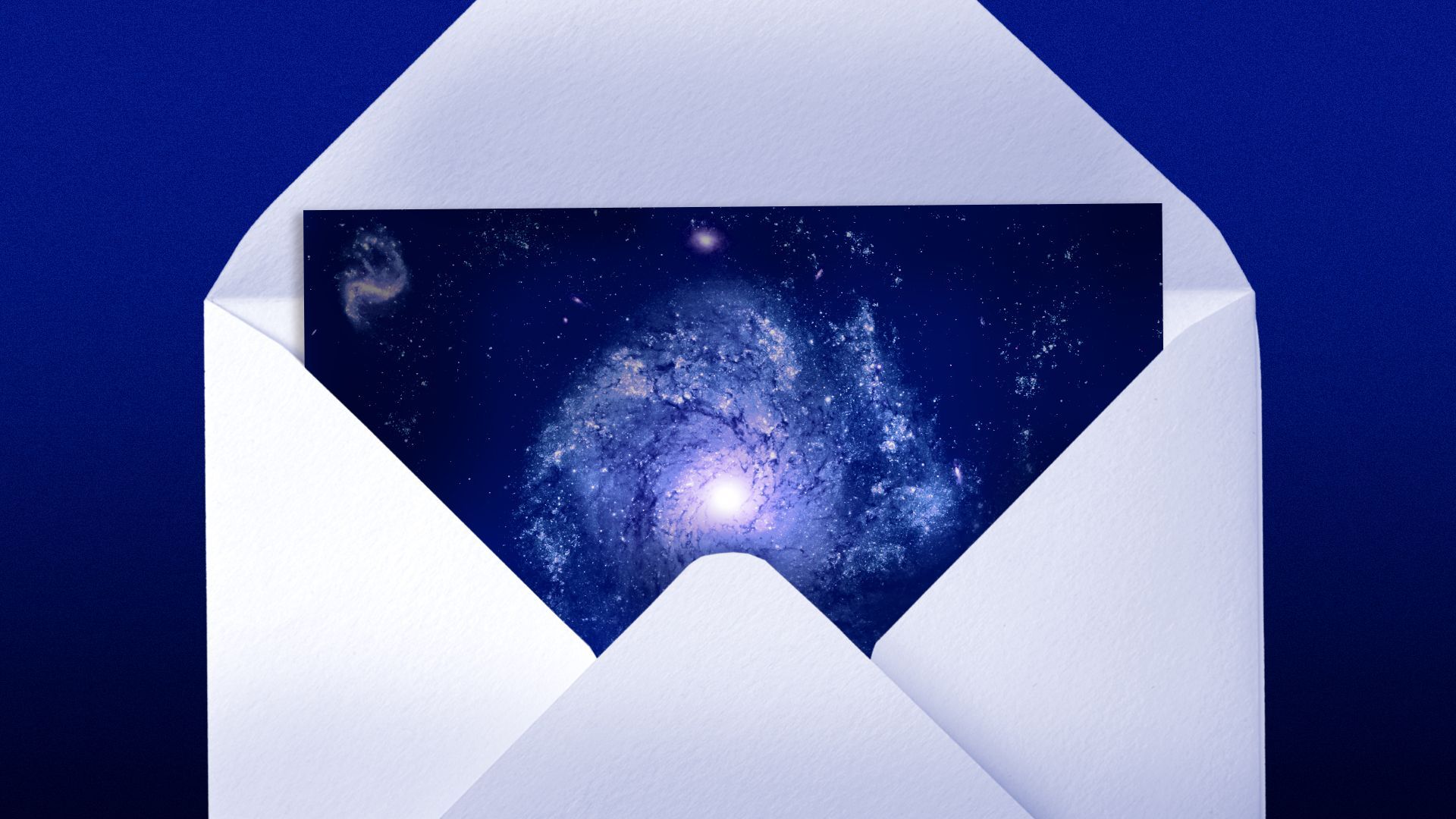 👩‍🚀 NASA astronaut Frank Rubio sets record for longest U.S. space mission (Rebecca Falconer, Axios)
🌕 South Africa joins China's Moon base project (Andrew Jones, SpaceNews)
🕳 Astronomers may have discovered the closest black holes to Earth (Robert Lea, Space.com)
😮‍💨 The first experiment to produce oxygen on another planet ends (Ashley Strickland, CNN)
☄️ Newly discovered comet set to pass near Earth on its 400-year orbit (Jacob Knutson, Axios)
4. Weekly dose of awe: It's full of stars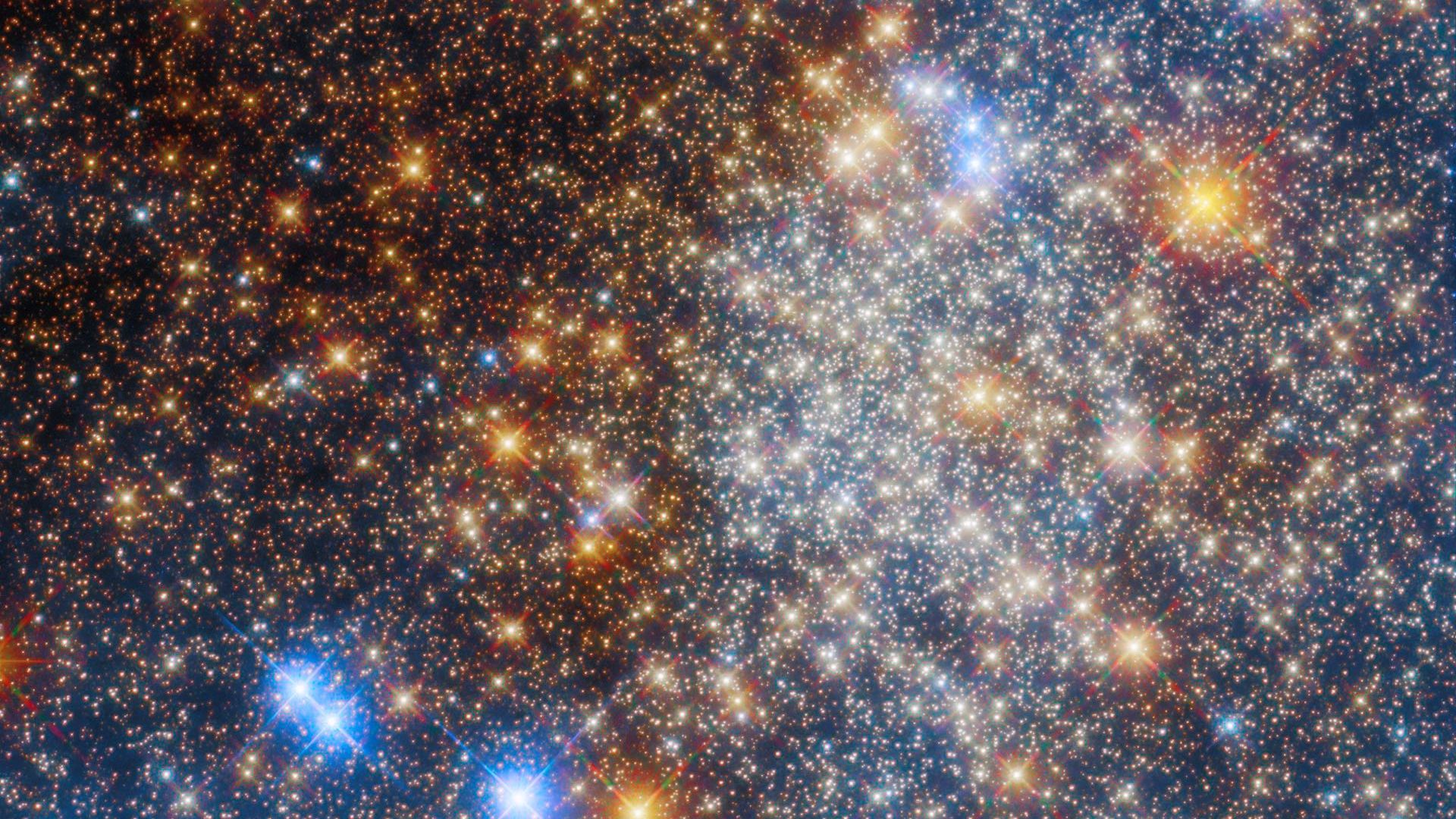 Stars shine 15,000 light-years away in the globular cluster named Terzan 12 in our Milky Way.
This photo, taken by the Hubble Space Telescope, shows the stars of Terzan 12 and others.
"Globular clusters are the oldest inhabitants of our Milky Way. They contain aging stars and some of their burned-out stars are nearly as old as the universe itself," NASA said in a statement.
"Despite their senility, globular clusters are on the go. They orbit above and below the pancake-flat stellar disk of our galaxy. They can also plunge right through the galactic plane. Identifying them is tricky because they are embedded among the billions of stars in the Milky Way's disk."
🗃 Big thanks to Alison Snyder for editing, Sheryl Miller for copy editing and the Axios visuals team. If this newsletter was forwarded to you, subscribe.