Axios Sneak Peek
December 09, 2020
Welcome to Sneak Peek, our nightly lookahead from both ends of Pennsylvania Avenue, plus our best scoops.
🚨Breaking: The Supreme Court, "without comment" the AP says, refuses to call into question Pennsylvania's election certification process.
⚡Situational awareness: Government funding expires Friday, so Congress will vote tomorrow to extend for a week while lawmakers negotiate a longer solution.
Today's newsletter — edited by Axios contributor Glen Johnson — is 539 words, a 2-minute read.
1 big thing: Biden may start with 'skeleton staff'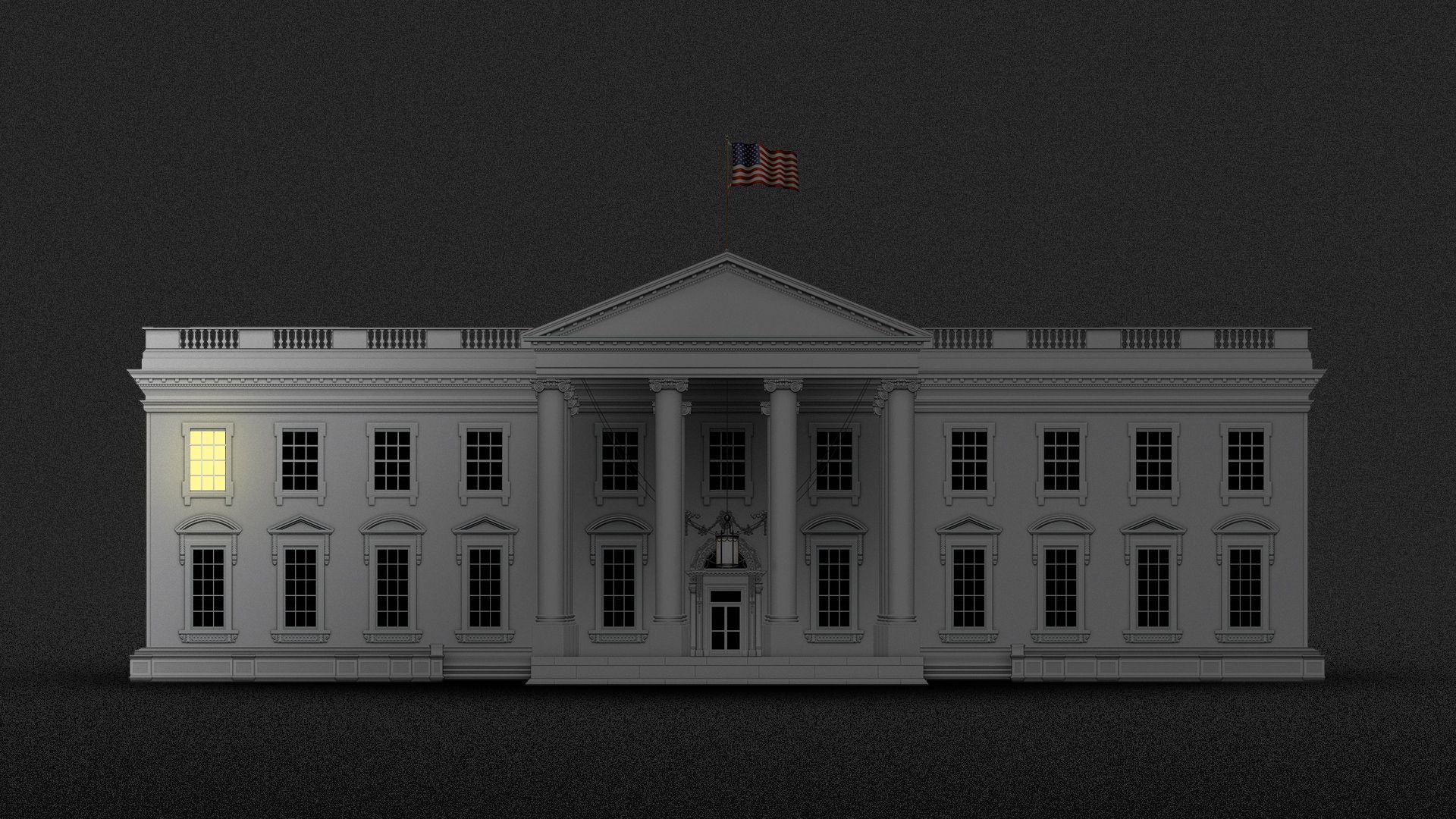 Joe Biden will likely start with a "skeleton staff" in the West Wing to keep him healthy after the Trump administration's cavalier approach to the coronavirus, a White House support staffer familiar with the transition's plans tells Axios' Hans Nichols and Alexi McCammond.
Why it matters: The incoming president, at 78 the oldest to take office, is in a high-risk group and already careful to mask up.
President Trump and numerous staffers have flouted safety protocols and caught COVID-19, meaning there will have to be some sort of deep cleaning for the White House residence and offices before the new team moves in.
The support staffer told Axios the White House is expected to be a "ghost town" immediately after Biden's inauguration next month. Many staffers will work remotely or next door in the Eisenhower Executive Office Building.
If tradition holds, Biden would spend at least the night before the inauguration at Blair House, the presidential guest house just across Pennsylvania Avenue.
Harry Truman lived and worked there from 1948 to 1952 while the White House was being renovated.
Biden spokespeople declined comment, but aides have noted that they worked remotely throughout the campaign and during the transition.
2. Scoop: Mayor Pete may get China post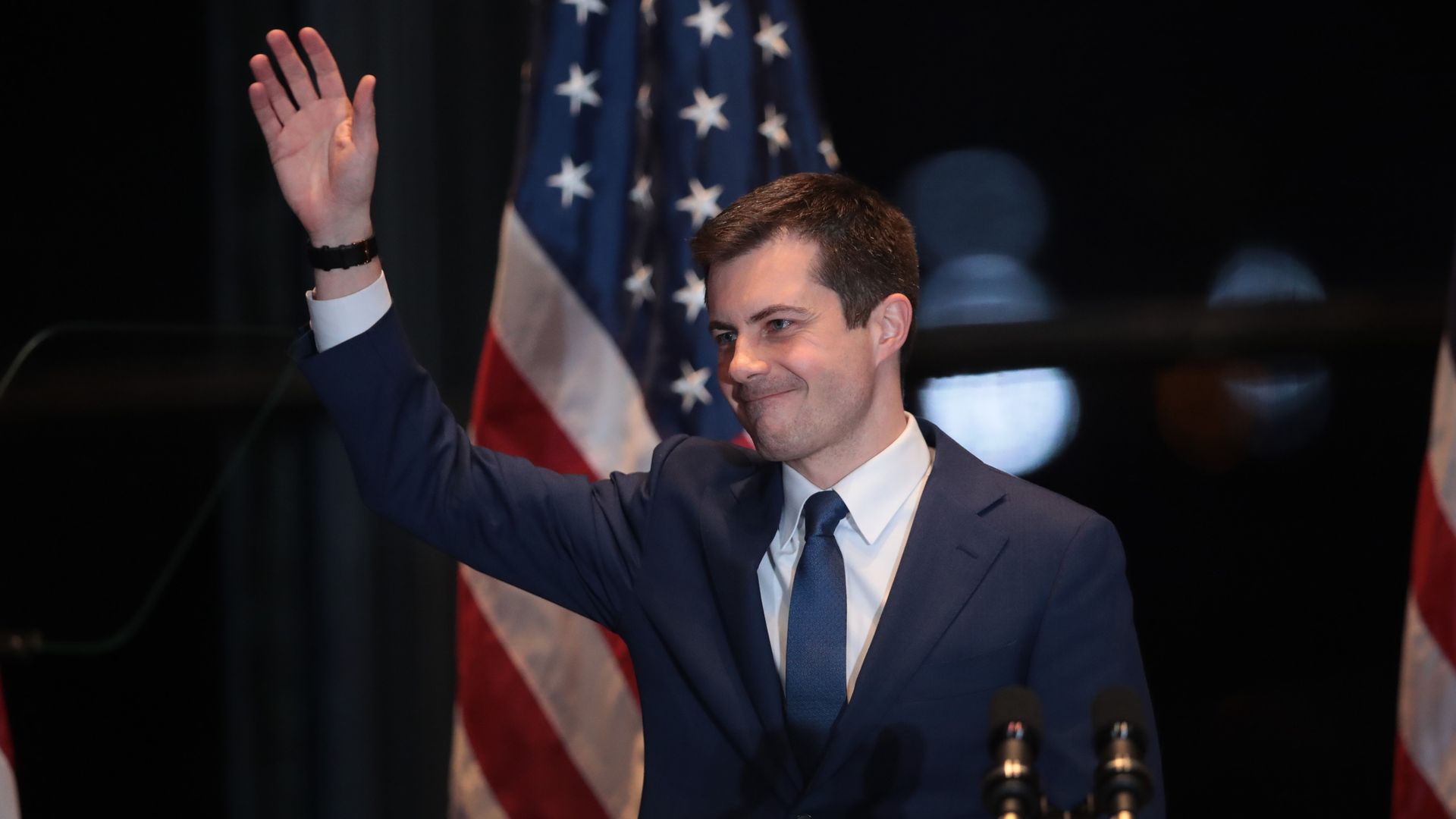 Biden is considering a high-profile ambassadorship for Pete Buttigieg, possibly sending him to China, people familiar with the matter tell Hans.
Why it matters: The 38-year-old former mayor of South Bend, Indiana, whom the president-elect has compared to his late son, Beau, played a key role in Biden's nomination. Letting him deepen his foreign policy chops could boost his future, since many inside the Democratic Party believe his return as a presidential candidate is a matter of when, not if.
Buttigieg electrified donors and rocketed to the top of the Democratic Party, winning the most delegates in the Iowa caucuses earlier this year before dropping out to consolidate moderates' support around Biden.
But finding a Cabinet position for him has been a challenge as Biden focuses on nominating women and people of color to high-level posts.
China isn't the only foreign post where Buttigieg, a polyglot, could end up — and his name remains under discussion for some domestic leadership positions as well.
3. Parallel universe alert
66% of Republicans say big internet companies went too far in trying to prevent the spread of false information during the 2020 election, but 60% of Democrats said they didn't go far enough, according to new polling by Gallup and the Knight Foundation.
64% of Democrats said the voting system worked "very well." 67% of Republicans said it didn't work well at all.
4. McCarthy: GOP agrees to $600 cash stimulus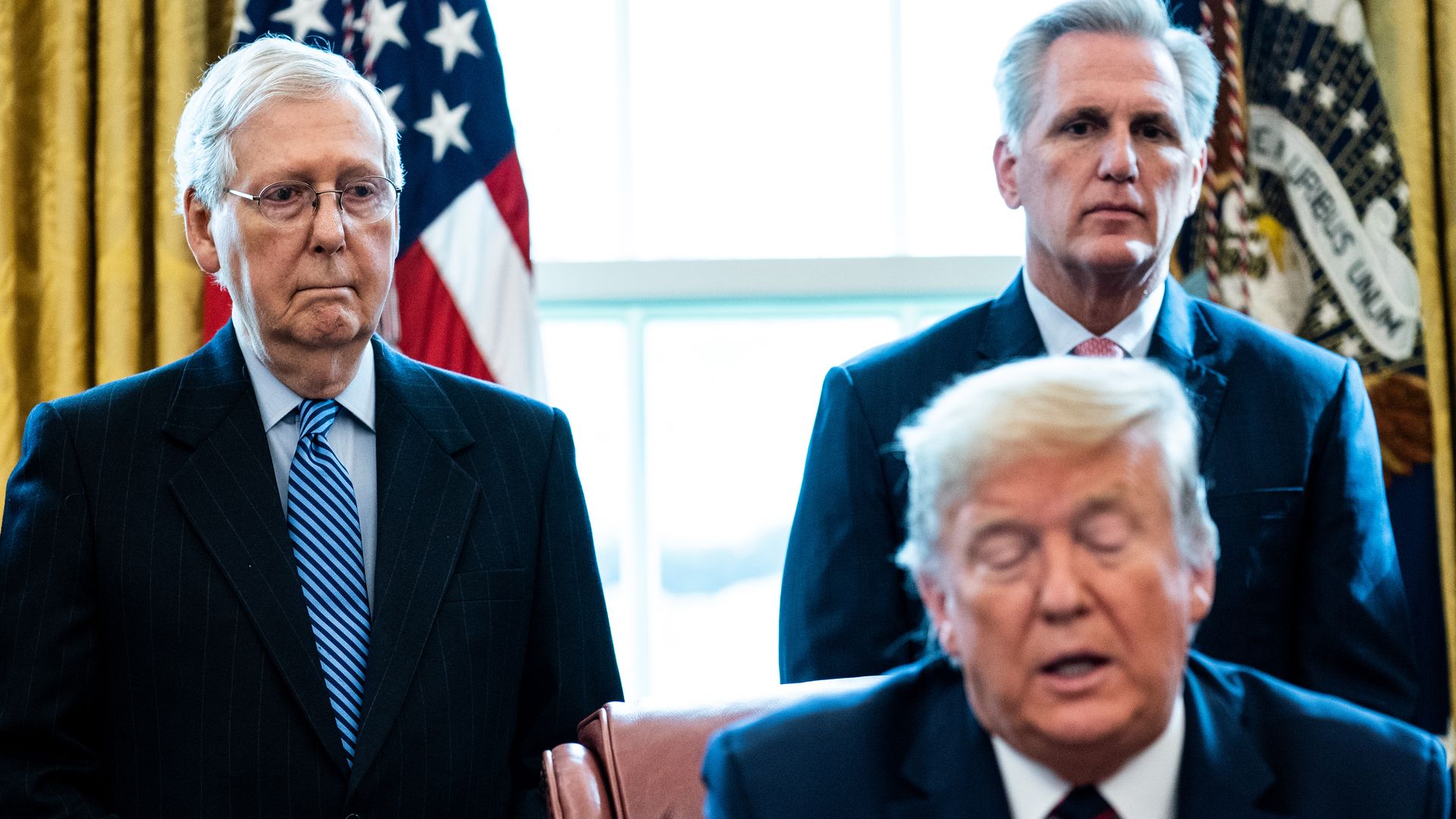 House Minority Leader Kevin McCarthy tells Alayna Treene both he and Senate Majority Leader Mitch McConnell told the White House they would support including $600 stimulus checks in a coronavirus relief deal being negotiated in Congress.
Driving the news: The top House Republican said he and McConnell committed to back the amount being sought by the White House during a Tuesday afternoon call with Treasury Secretary Steven Mnuchin and White House Chief of Staff Mark Meadows, in which Mnuchin walked them through his $916 billion plan.
Mnuchin later issued a statement saying he had presented the details to House Speaker Nancy Pelosi and the president's plan includes money for state and local government and "robust liability protections for businesses, schools and universities."
Between the lines: McConnell did not include a second round of stimulus payments in the relief framework he released last week. On Tuesday, the Senate GOP leader also proposed removing both state and local aid provisions and a liability shield for businesses — the two most controversial provisions — to focus on passing what both parties agree on.
But all of those things are in the White House proposal.
5. Pic of the day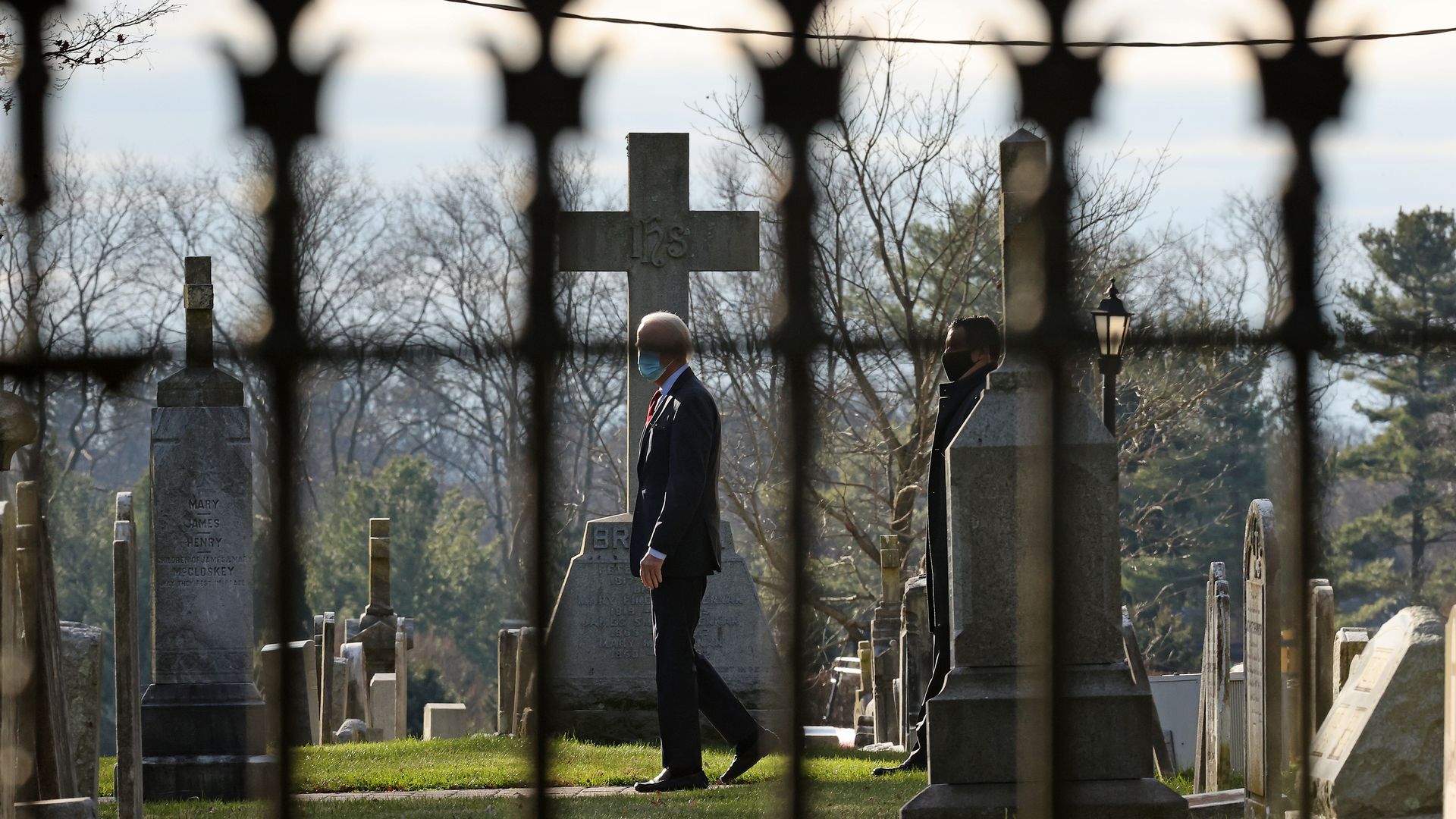 👏 Thanks for reading. Have a good Hump Day. Please remind your friends to sign up for Sneak!
Editor's note: The Breaking bullet was corrected to show it was the U.S. Supreme Court that issued the ruling that ended President Trump's legal fight over election results in Pennsylvania (not the Pennsylvania Supreme Court).