Axios Sneak Peek
November 29, 2020
Welcome to Sneak Peek, our lookahead from both ends of Pennsylvania Avenue, plus our best scoops.
Situational awareness: "President-elect Biden slipped while playing with his dog Major and twisted his ankle," per a pool report from the Philly Inquirer's Jonathan Tamari. He wrote from the press van in the motorcade en route to Biden's orthopedist, where Biden was being examined "out of an abundance of caution."
🍾 Our own transition news: Sneak goes nightly this week.
We'll keep hitting your inbox around 5 p.m. ET on Sundays. Look for us Monday through Thursday around 10 p.m. ET — your last word on the day and your first look ahead.
Kadia Goba joins Alayna Treene and me for this journey — you can find her at kadi[email protected]. We're open to trio nicknames. The Sneakateers?
Jonathan Swan, Alexi McCammond and Stef Kight will be regular contributors.
Tonight's newsletter is 728 words, a 3-minute read.
1 big thing: Rouse, Deese on Biden economic team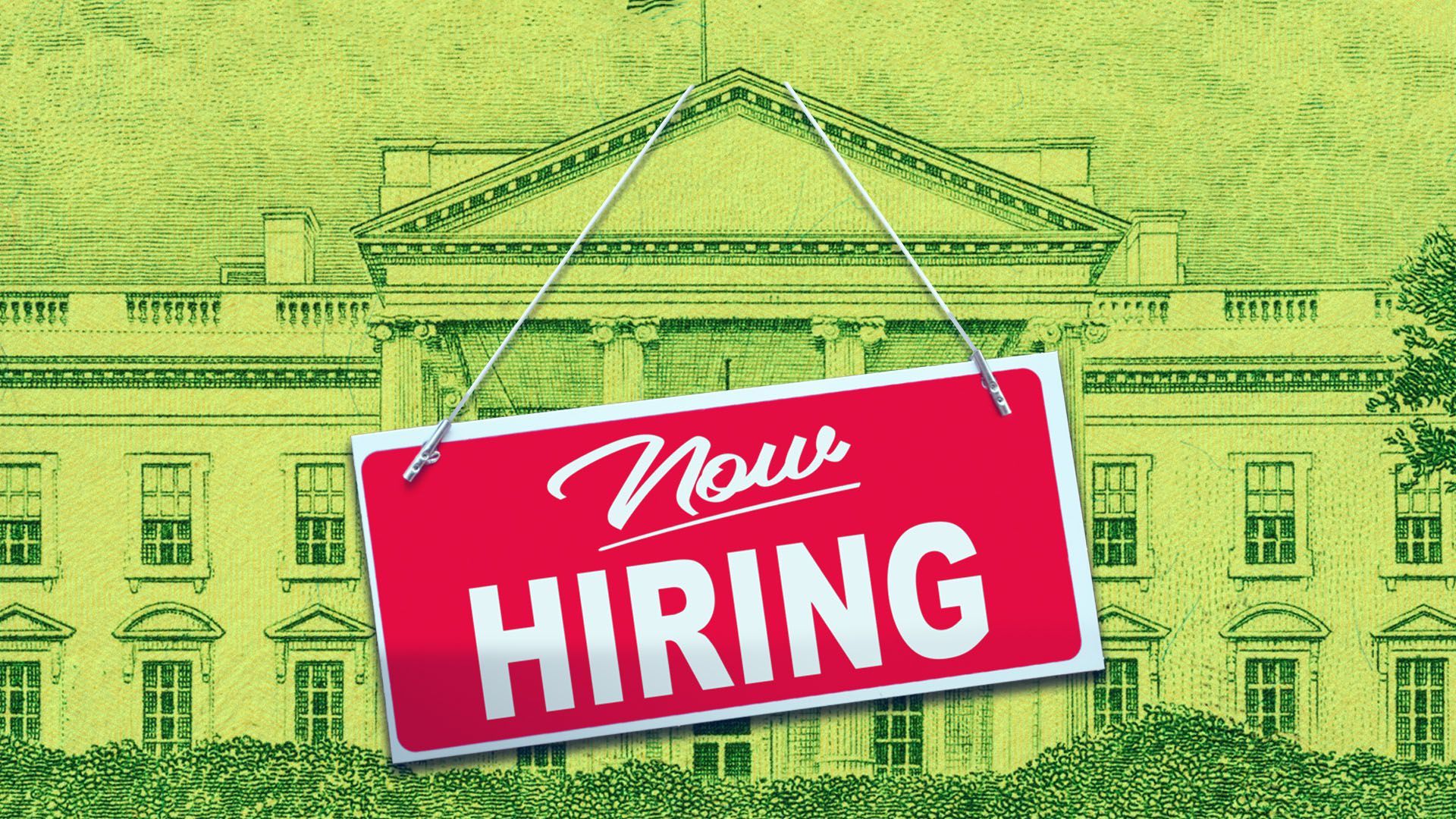 Joe Biden plans to announce Cecilia Rouse and Brian Deese as part of his economic team and Neera Tanden to head the Office of Management and Budget, sources tell us.
Why it matters: These are experienced hands. Unveiling a diverse group of advisers also may draw attention away from a selection of Deese to run the National Economic Council. Some progressives have criticized his work at BlackRock, the world's largest asset management firm.
Details: Rouse, dean of the Princeton School of Public and International Affairs, will be nominated to chair the Council of Economic Advisers. If confirmed, she would be the first Black female to lead the organization. She is also the daughter-in-law of the late novelist Toni Morrison.
Heather Boushey and Jared Bernstein, Biden's first economic adviser as vice president, also are expected to round out the CEA.
Tanden, president of the Center for American Progress and a former top adviser to Hillary Clinton, could face a rocky confirmation. Republicans tangled with her over the Affordable Care Act, and some progressives blame her for Bernie Sanders' loss in the 2016 presidential primary.
Deese is a former senior adviser to President Obama who worked on the auto industry bailout and Paris climate agreement.
Also in consideration for top jobs:
Results for America's Ben Harris, who's been a chief economic adviser to Biden.
Bruce Reed, who ran the Domestic Policy Council under President Bill Clinton and served as one of Biden's vice presidential chiefs of staff.
Roger Ferguson, a former Fed vice chair, who announced his retirement as CEO of the Teachers Insurance and Annuity Association.
2. Women will speak for Biden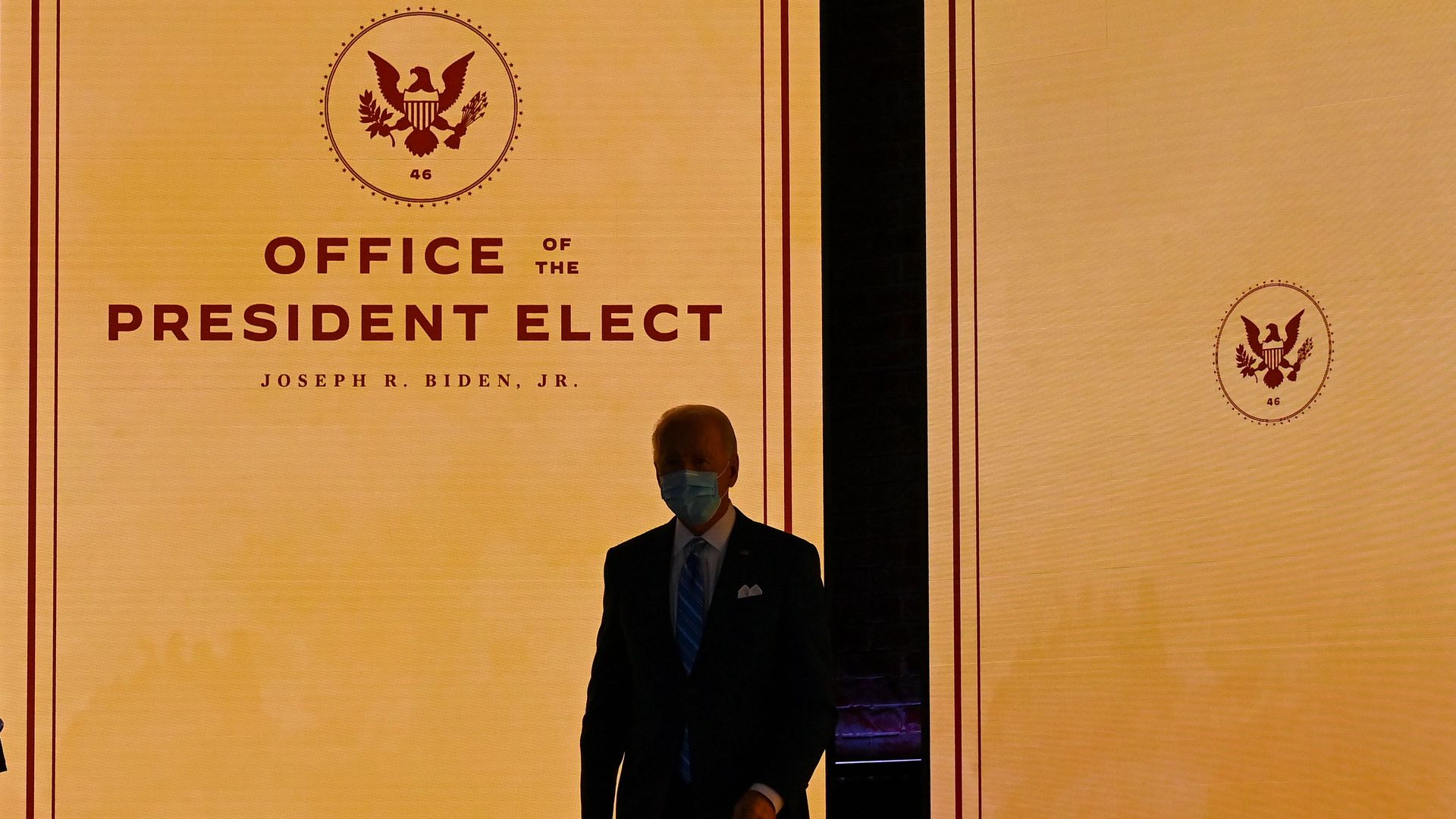 An all-female group will be the top voices speaking for President-elect Biden and VP-elect Kamala Harris, with former State Department spokesperson and Obama comms director Jen Psaki as White House press secretary.
3. Rahm for Transportation secretary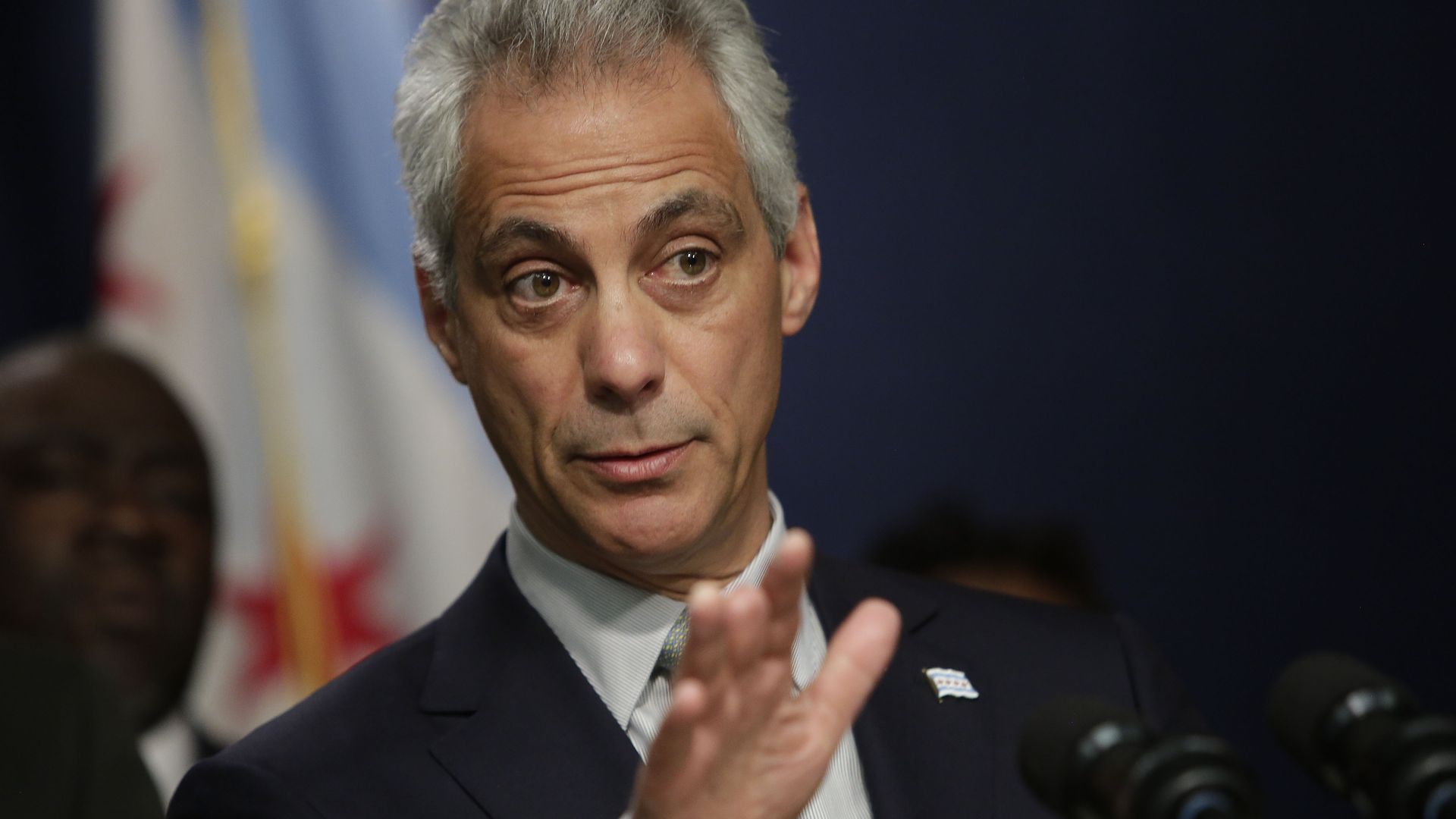 The president-elect is strongly considering Rahm Emanuel to run the Department of Transportation, weighing the former Chicago mayor's experience on infrastructure spending against concerns from progressives over his policing record.
Why it matters: The DOT could effectively become the new Commerce Department, as infrastructure spending, smart cities construction and the rollout of drone-delivery programs take on increasing economic weight.
"You're talking about 20–25% of the economy," former Secretary Ray LaHood told me.
The big picture: Final decisions on Transportation and Housing and Urban Development will happen after the president-elect announces his picks for Defense and Justice, and Cabinet decisions are all interconnected.
"Everybody's on hold until they see what the administration is going to do about Rahm," said LaHood.
Mayors appear to dominate the DOT contenders. In addition to Emanuel, sources tell Axios that contenders include LA's Eric Garcetti, Keisha Lance Bottoms of Atlanta and former South Bend Mayor Pete Buttigieg — though each of them also could land elsewhere in his administration.
Rep. Alexandria Ocasio-Cortez has zeroed in on Emanuel, calling him "a pretty divisive pick" in a New York Times interview.
Emanuel was mayor of Chicago during the police killing of 17-year-old Laquan McDonald. The police initially called it a justifiable homicide, and the city delayed the release of dashcam footage for over a year. After the footage went public, one officer was convicted of 2nd-degree murder.
4. GOP tops Dems in Georgia ads
5. Maloney vows end to Dems' consultant ban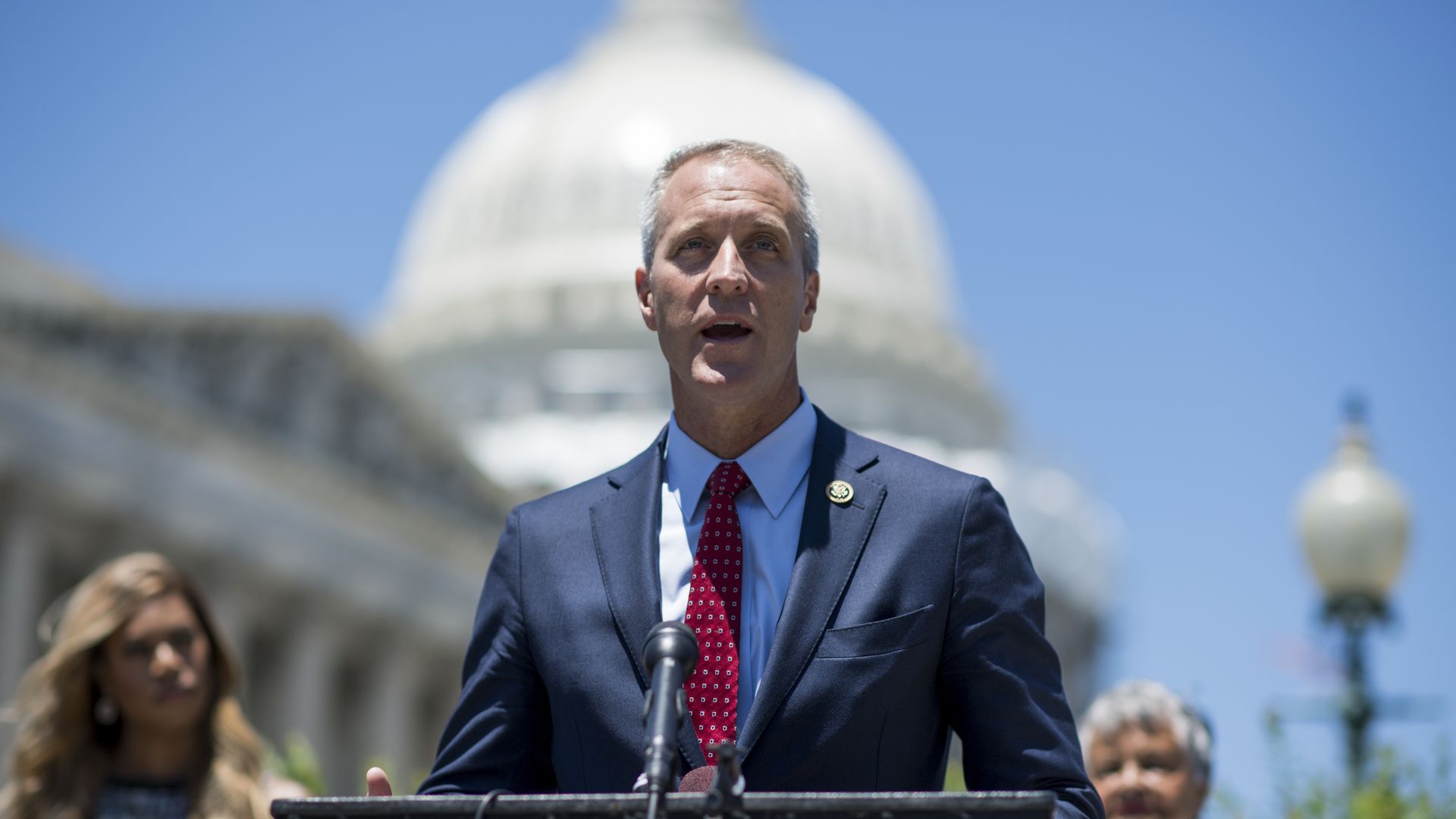 One congressman aiming to lead the House Democrats' campaign committee wants to do away with a ban against political consultants who worked for candidates that challenged the party's appointed picks.
Why it matters: As Democrats assess unexpected losses last month and the shortcomings of their digital operations, Rep. Sean Patrick Maloney says House members must regroup and field their best players before crucial 2022 midterms, Axios' Alexi McCammond reports.
The DCCC ban "separated ourselves from some of the most creative and diverse people working in politics, particularly in the area of digital and social media," Maloney said in an interview with Axios.
The big picture: The election for DCCC chair will be held at the end of this week. The winner must keep an emboldened left-wing flank happy while fighting off historical trends under which Democrats lose House seats in the midterms.
Rep. Alexandria Ocasio-Cortez encouraged small-dollar donors to "pause" their donations to the DCCC and started her own PAC to support progressive challengers after the vendor policy became official.
The website for her group explicitly called out the DCCC: "When community leaders, activists and working-class candidates try to run for office, organizations like the DCCC discourage them."
Some members of the Congressional Progressive Caucus withheld their DCCC dues for several weeks in protest.
6. Sneak Peek diary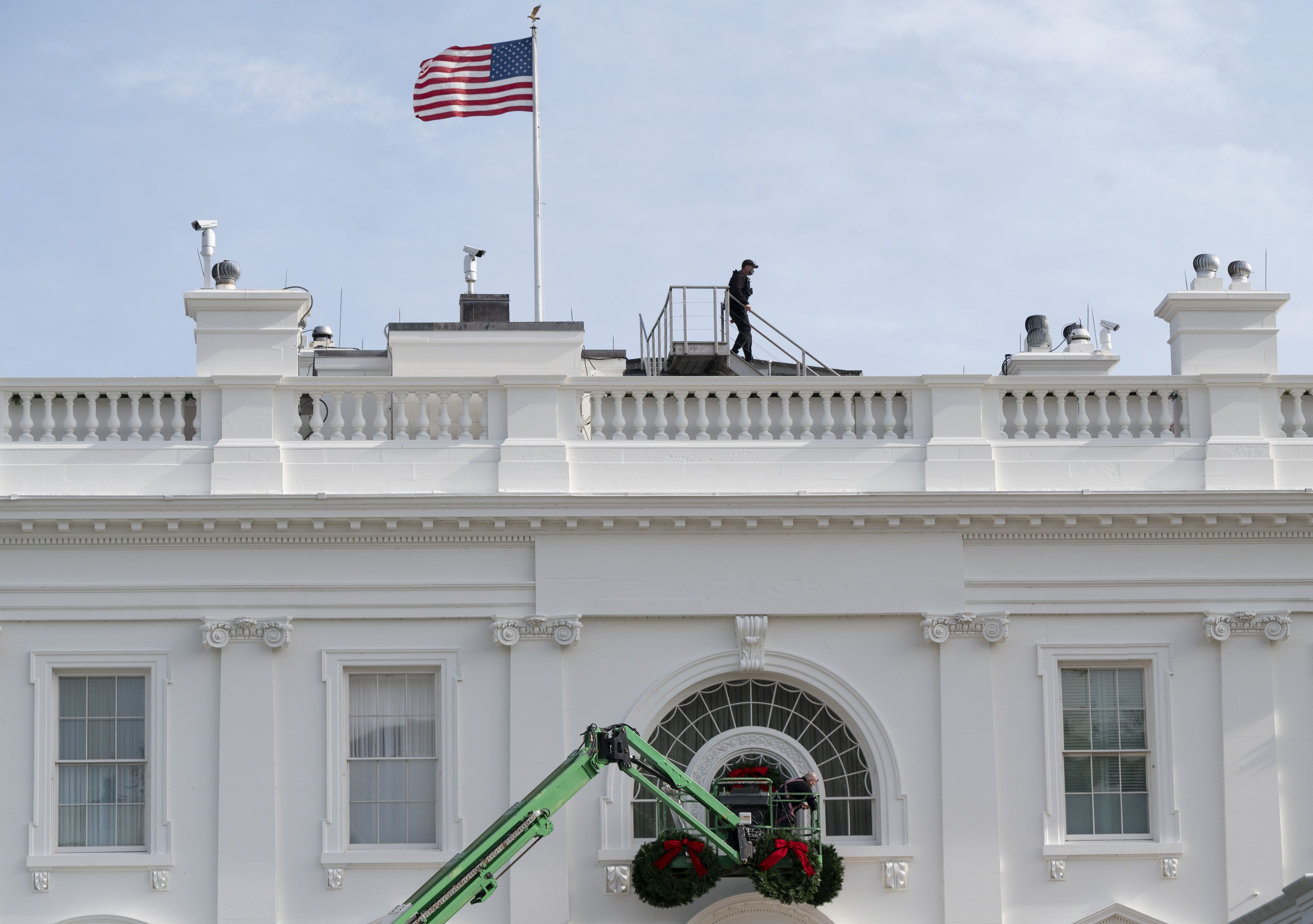 The House returns from recess on Wednesday.
Alayna Treene reports it's only in session seven more days before breaking for December recess. However, Majority Leader Steny Hoyer (D-Md.) has told members to remain in Washington next weekend, as conversations around government funding, coronavirus relief and the National Defense Authorization Act are ongoing.
Hoyer has also told members they should be prepared to be in session past Dec. 10, if needed, his spokesperson tells Alayna.
This newsletter has been updated with details about the killing of Laquan McDonald in Chicago.
📬 Thanks for ending your day with us. Please invite your friends to sign up for Sneak Peek.