Axios Pro Rata
August 23, 2019
Top of the Morning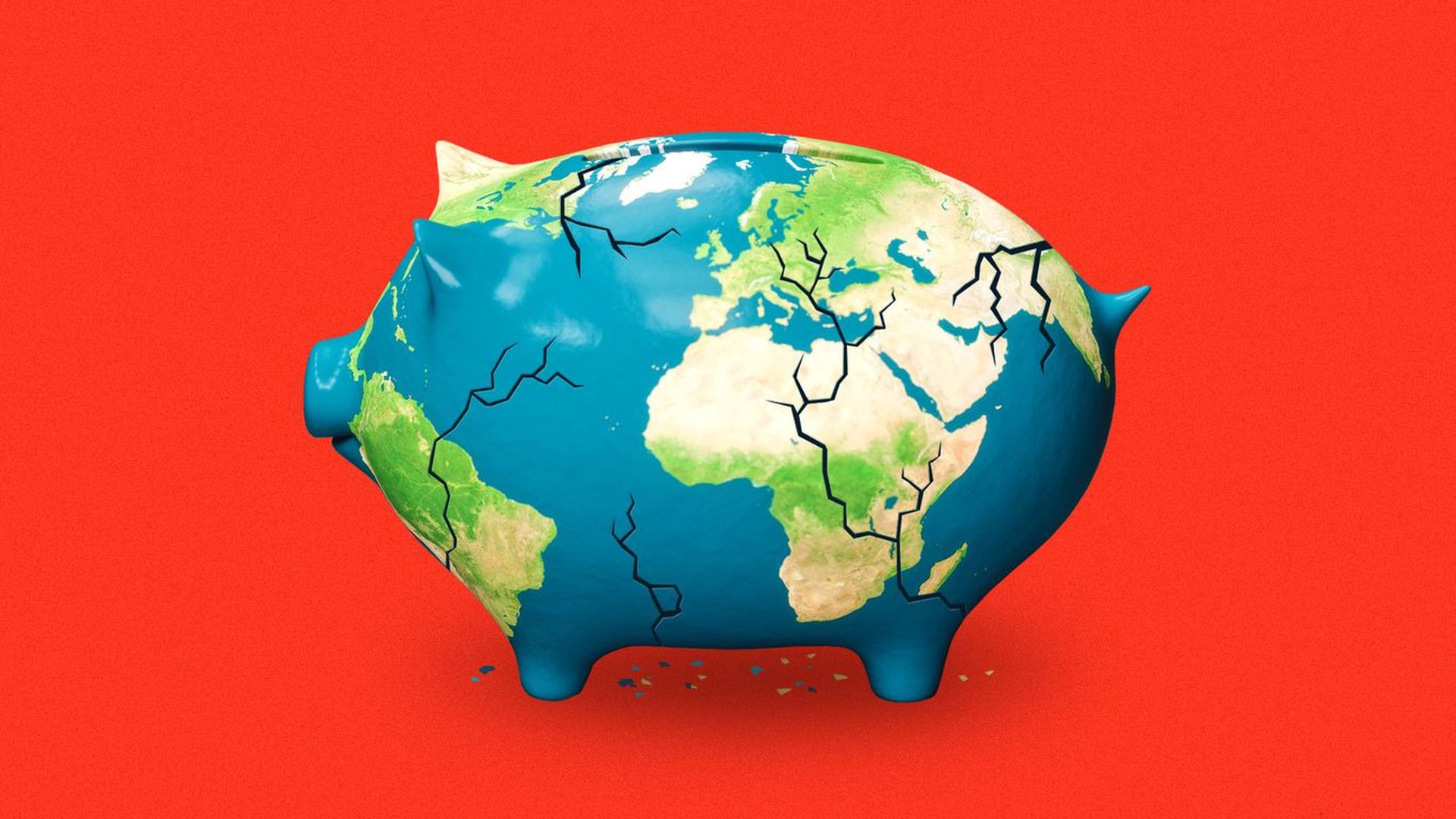 Global economic concerns eating into the leveraged loans market, thus making it more difficult for private equity to close deals.
Five U.S. leveraged loan offerings have been pulled so far this month. You could blame summer vacations, except we didn't see this last summer. Instead, the last such slowdown came at year-end 2018, mirroring broader economic worries.
Some offerings are still moving forward, but often with more lender-friendly terms or reduced offering sizes. Ancestry.com just did both, for a dividend recap that would benefit owner Silver Lake Partners.
Better credits are always, well, better credits. But those on the wrong side of the tracks are being treated worse than is usual.
Policy matters: If you're an issuer with significant exposure to the U.S.-China trade war — which significantly escalated this morning — then you've got to give on pricing. And it's become hard to sell with a floating-rate, given Fed uncertainty that is unlikely to be resolved today in Jackson Hole.
The leveraged loan market's real test will come after Labor Day, when the spigot turns significantly to the left.
• New firm alert: Michelle Noon has quietly stepped down as a general partner with Boston-based private equity firm Riverside Partners, where she has been since 2008, in order to launch a tech-focused shop called ClearHaven Partners.
Noon declined comment, but in an email to friends and colleagues said she'd maintain her Riverside board seats with 3Play Media, Calero Software, and Openforce.
• I did a CNBC hit yesterday on the WeWork IPO, during which Andrew Ross Sorkin asked if I thought the whole thing could get called off. I hadn't previously considered it, but replied that it's all systems go (save for a macro shock). That still feels right to me, but I'm interested in your thoughts...
This is the second straight day that our Venture Capital Deals section has led with a WeWork rival. First Knotel ($400m), now Industrious ($80m).
🎵 Last month we dug into Taylor Swift's anger over how her back catalog was purchased by Scooter Braun's Ithaca Holdings in a $300 million deal sponsored by The Carlyle Group. This morning she told Good Morning America that she'll rerecord her old albums next year, which she says is contractually allowed.
There were lots of other assets in the buyout, but Swift's stuff was considered the crown jewel.
It will be interesting to see how the music streaming services prioritize Swift's originals vs. her remakes.
All of this relates to still-unexplained animosity Swift holds toward Braun. He hasn't commented directly on the rerecording plan, but did tweet an olive branch this morning, congratulating Swift on the release of her new album.
🎧 Pro Rata Podcast follows up on yesterday's item about Apollo Global Management's abiding love for local TV. Plus, three long reads for the weekend. Listen here.
The BFD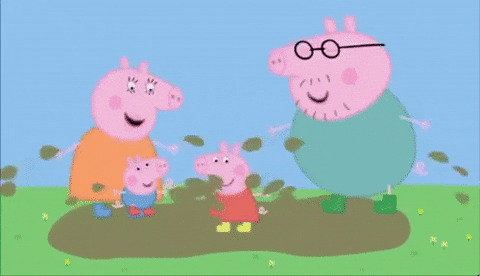 Hasbro (Nasdaq: HAS) agreed to buy Entertainment One (LSE: ETO), the studio behind children's TV show Peppa Pig, for around $4 billion.
Why it's the BFD: Because this one could become a real muddy puddle. Hasbro's £5.60 per share represents a 26% premium to Thursday's closing price, but shares subsequently climbed even higher — with some investors and analysts expecting that a content company will try to top the toy-maker.
History: Entertainment One snorted at a £1 billion takeover offer in 2016 from British broadcaster ITV.
Bottom line: Hasbro has long desired to own an entertainment company (remember the DreamWorks talks in 2014?), but to date has settled for licensing popular IP. The question now is if this deal is mostly about bringing a popular international brand in-house, or also about standing up a major TV and film production business.
Venture Capital Deals
• Industrious, a New York-based flexible workspace provider, raised $80 million in Series D funding from Riverwood Capital Partners, Brookfield Properties Retail, TF Cornerstone, Granite Properties, Equinox, Wells Fargo Strategic Capital, Fifth Wall Capital, and CPPIB. http://axios.link/cILO
🚑 Finch Therapeutics, a Somerville, Mass.-based microbiome therapeutics startup, raised $53 million in Series C funding. OCV Partners, SIG, Symbiosis LLC, and the Trans-Pacific Technology Fund were joined by return backers Avenir Growth Capital, Morgan Noble, Shumway Capital, and Willett Advisors. http://axios.link/nVaz
• SpotHero, a Chicago-based parking reservation service, raised $50 million in Series D funding. Macquarie Capital led, and was joined by Union Grove Venture Partners and return backers Global Founders Capital, AutoTech Ventures, and Insight Venture Partners. http://axios.link/tNzy
• Zenoti, a Bellevue, Wash.-based provider of cloud software for the spa and salon market, raised $20 million from Steadview Capital. http://axios.link/649l
• Capacity (fka Jane.ai), a St. Louis-based corporate data search platform, raised $13.2 million in Series B funding from undisclosed Midwestern individuals.
🚑 The CareVoice, a Shanghai-based health insurance software startup, raised $10 million in Series A funding. LUN Partners Group led, and was joined by DNA Capital, SOSV, and Artesian Capital. http://axios.link/JL5s
• Molecula, an Austin, Texas-based data virtualization startup, raised $6 million in seed funding from Seraph Group, Lontra Ventures, Velar Capital, and Capital Factory. http://axios.link/Wwon
• Crimson Education, a New Zealand-based ed platform for improving admission chances to top schools, raised $5 million at a $240 million pre-money valuation from Solborn Investment. Existing backers include Tiger Global. http://axios.link/maZh
• Tastemakers, a New York-based Africa tourism platform, raised $1.4 million in seed funding led by Precursor Ventures. http://axios.link/6DPQ
• IguanaFix, an Argentine online platform connecting homeowners with service providers, raised an undisclosed amount of funding from Stanley Black & Decker (NYSE: SWK). http://axios.link/HvLa
• TriEye, an Israeli "low visibility" auto sensor startup, raised an undisclosed amount of funding from Porsche. http://axios.link/pgW5
Private Equity Deals
• Cambium Learning, a Dallas-based portfolio company of Veritas Capital, acquired student assessment group AIR Assessment from the American Institutes for Research. www.cambriumlearning.com
• Fortress Investment Group, a unit of SoftBank, is the only remaining bidder for Japanese hotel chain Unizo Holdings (Tokyo: 3258) after Japanese travel agency H.I.S. (Tokyo: 9603) dropped out, per Nikkei. Fortress had offered $1.3 billion. http://axios.link/JAiD
• Mayfair Equity Partners reportedly is in talks to buy the Irish corporate business of BT Group (LSE: BT) for more than €300 million. http://axios.link/3IjA
• Meridian Adhesives Group, a Dalton, Ga.-based portfolio company of Arsenal Capital Partners, acquired Epoxies Etc., a Cranston, R.I.-based resin formulator of epoxies, urethanes and silicones. www.meridianadhesives.com
• Serent Capital invested in Davisware, a West Dundee, Ill.-based provider of ERP software for field services businesses. www.davisware.com
• TSG Consumer Partners agreed to buy a majority stake in Joe Hudson's Collision Centers, operator of 110 auto body repair shops in the Southeast, from Carousel Capital. http://axios.link/uuzi
Public Offerings
• Ping Identity, a Denver-based identity management software company owned by Vista Equity Partners, filed for an IPO. It plans to trade on the Nasdaq (PING) with Goldman Sachs as lead underwriter, and reports a $3 million loss on $113 million in revenue for the first half of 2019. Ping says it plans to raise $100 million, but that's most likely a placeholder. http://axios.link/8dqY
• Silver Spike Acquisition, a blank check acquisition company targeting the cannabis market, raised $250 million in an IPO. It's led by former Taconic Capital portfolio manager Scott Gordon, and is the year's third cannabis-focused SPAC to go public. http://axios.link/aOft
Liquidity Events
• KKR is seeking a buyer for Epicor Software, an Austin, Texas-based ERP software company that could fetch nearly $5 billion (including debt), per Reuters. http://axios.link/1NQt
More M&A
• Amazon (Nasdaq: AMZN) agreed to buy a 49% stake in Future Coupons, an Indian gift and loyalty card group that is majority owned by retail giant Future Retail. http://axios.link/BzQO
• MGM Resorts International (NYSE: MGM) acquired a 50% stake in Sydell Group, operator of NoMad hotels, from Yucaipa Cos. http://axios.link/U7aA
• VMware (NYSE: VMW) said it will buy Pivotal Software (NYSE: PVTL) for $2.7 billion. Both companies are controlled by Dell Technologies (NYSE: DELL). VMWare also said it will pay around $2 billion in cash to buy Carbon Black (Nasdaq: CBLK). http://axios.link/UhLZ
Fundraising
• Pemberton raised €3.2 billion for a new direct lending fund focused on the mid-markets. http://axios.link/Or0y
• TPG cut the fundraising target for its new TPG Rise impact investing fund from $3 billion to $2.5 billion, following the college admissions scandal-related departure of group founder Bill McGlashan, per the WSJ. http://axios.link/qBos
It's Personnel
• Joanne Robinson left Lazard, where she led European private capital fundraising advisory, per Dow Jones. No word yet on future plans. http://axios.link/mMUp
• Stonebridge Partners named Tim Fulham as its new managing partner, following the recent death of Mike Bruno. http://axios.link/CopW
Final Numbers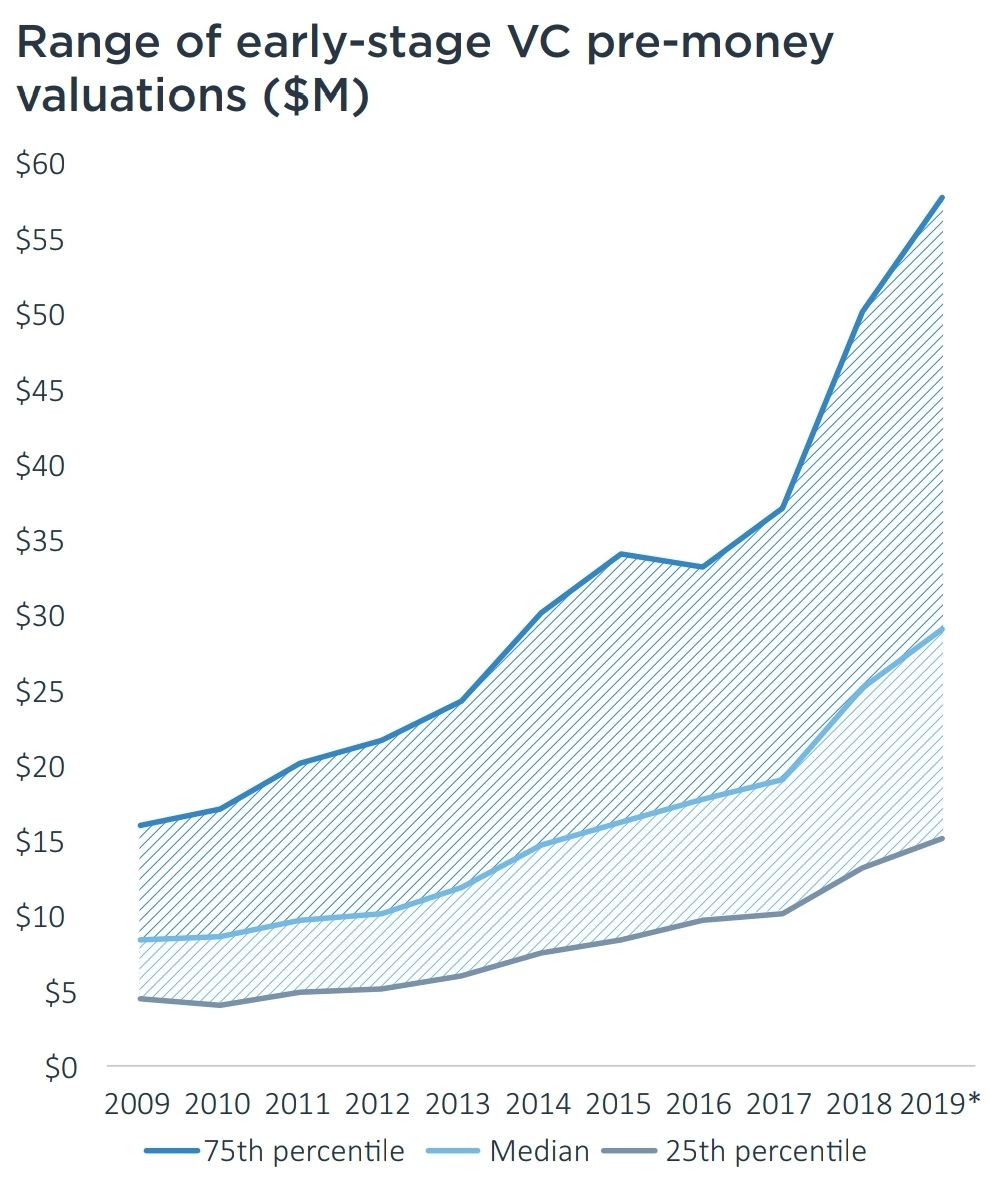 🙏 Thanks for reading Axios Pro Rata. Please ask your friends, colleagues, and fanatical Fed watchers to sign up here.