Axios Pro Rata
April 22, 2023
Hello, readers! Hope you're enjoying the weekend and having a wonderful Earth Day! 🌎🌍🌏
This edition is brought to you by Axios Pro Health Tech Deals editor Claire Rychlewski, who spent the week at the HIMSS health tech conference in Chicago.
Today's Smart Brevity™ count is 895 words, a 3½-minute read.
1 big thing: Cloudy with a chance of discounts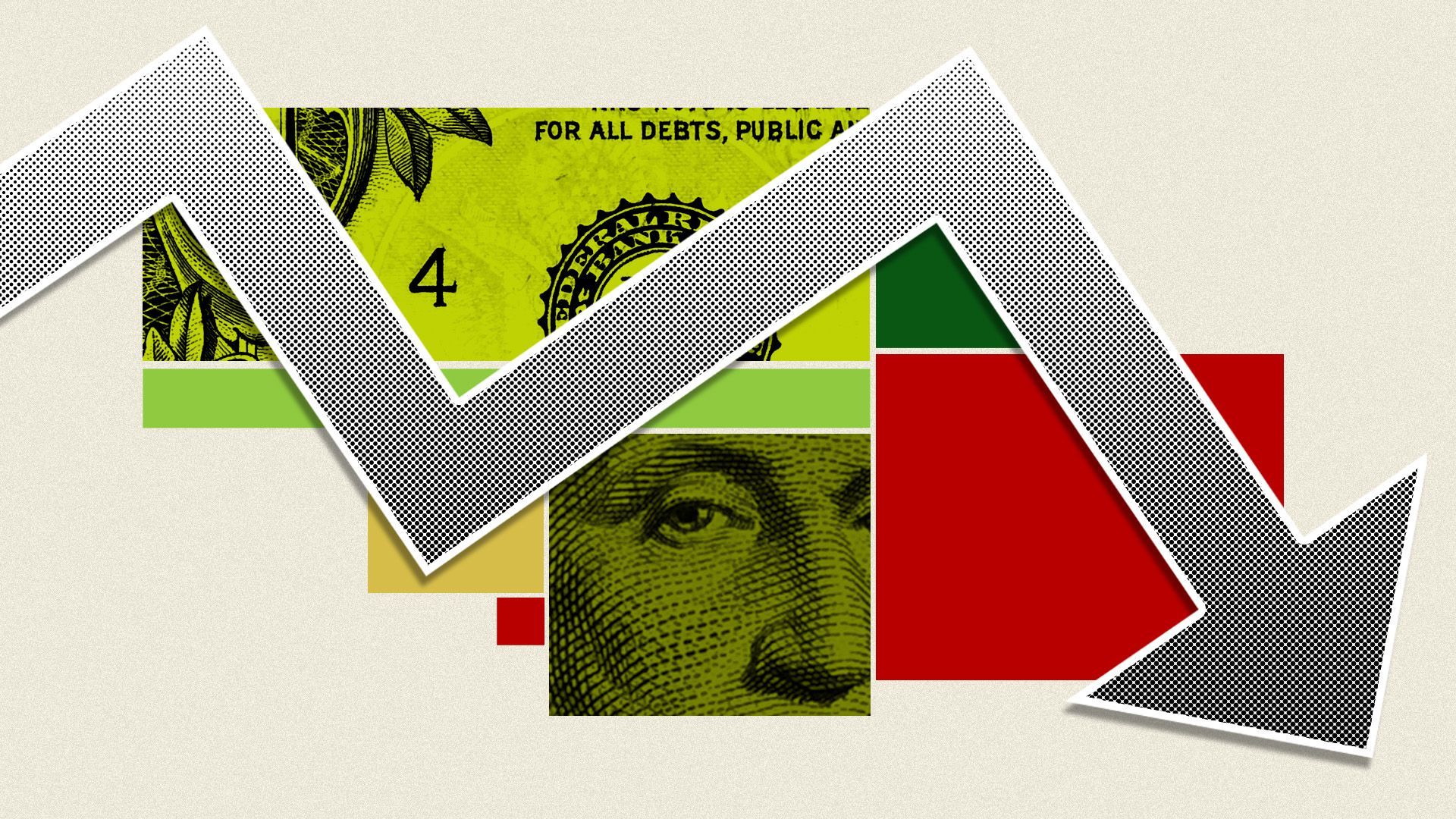 Asked for his outlook on the health tech deal market at the HIMSS conference this week, Suki AI CEO Punit Soni's forecast was gloomy: "I think it's gonna suck for a long time."
Yes, but: Dealmakers at HIMSS stress this is a moment of opportunity (and discounts), if you're willing to get creative.
Why it matters: Deal activity has been muted and investment is down, making navigation of these crosswinds the priority for 2023.
What's happening: Growth investors are reeling from write-downs on investments from the last year and now must answer to their LPs, aMoon Fund associate Yaniv Sadka told Axios.
Unprofitable health tech businesses looking for deals based on multiples of revenue should expect a 30% discount from prior, frothier valuations, according to PSG-backed mPulse Mobile CEO Bob Farrell.
Suki AI's Soni says this dynamic means VC will likely pour more funds into existing investments, versus new deals, this year. (Suki AI has no imminent fundraising plans.)
"The truth is, this is also precisely the time you're going to get great deals," he says.
Meanwhile, private equity-led M&A remains stymied by uncertainty in the credit markets — as well as persistent gaps in valuation expectations and reality, one investment banker at HIMSS said.
"In '21, we were selling businesses for 20x [multiples], and some people think that's still the price," he said. "I'm not sure that's the price today."
Meanwhile, his shop is doing one-off deals and soft-shopping assets. As true auction launches remain on hold, he says it's a time for bankers to be aggressive.
In the absence of bakeoffs, he's pitching companies to advise when the market improves.
The bottom line: For private equity-backed companies that are well-capitalized, it's a good time to be a buyer.
mPulse's Farrell, who came to HIMSS to scout deals, told Axios the company has a full pipeline of prospective targets.
The big picture: The health tech market is in somewhat of a holding pattern — and could remain so until a notable public exit breaks the dam.
"It's a difficult environment right now" says Sean Cassidy, CEO of clinical AI company Lucem Health.
"We need probably some kind of major public offering in digital health — the speculation is maybe in Q3 or Q4," he adds. "That will signal to the investment market that things are improving."
mPulse shops HIMSS halls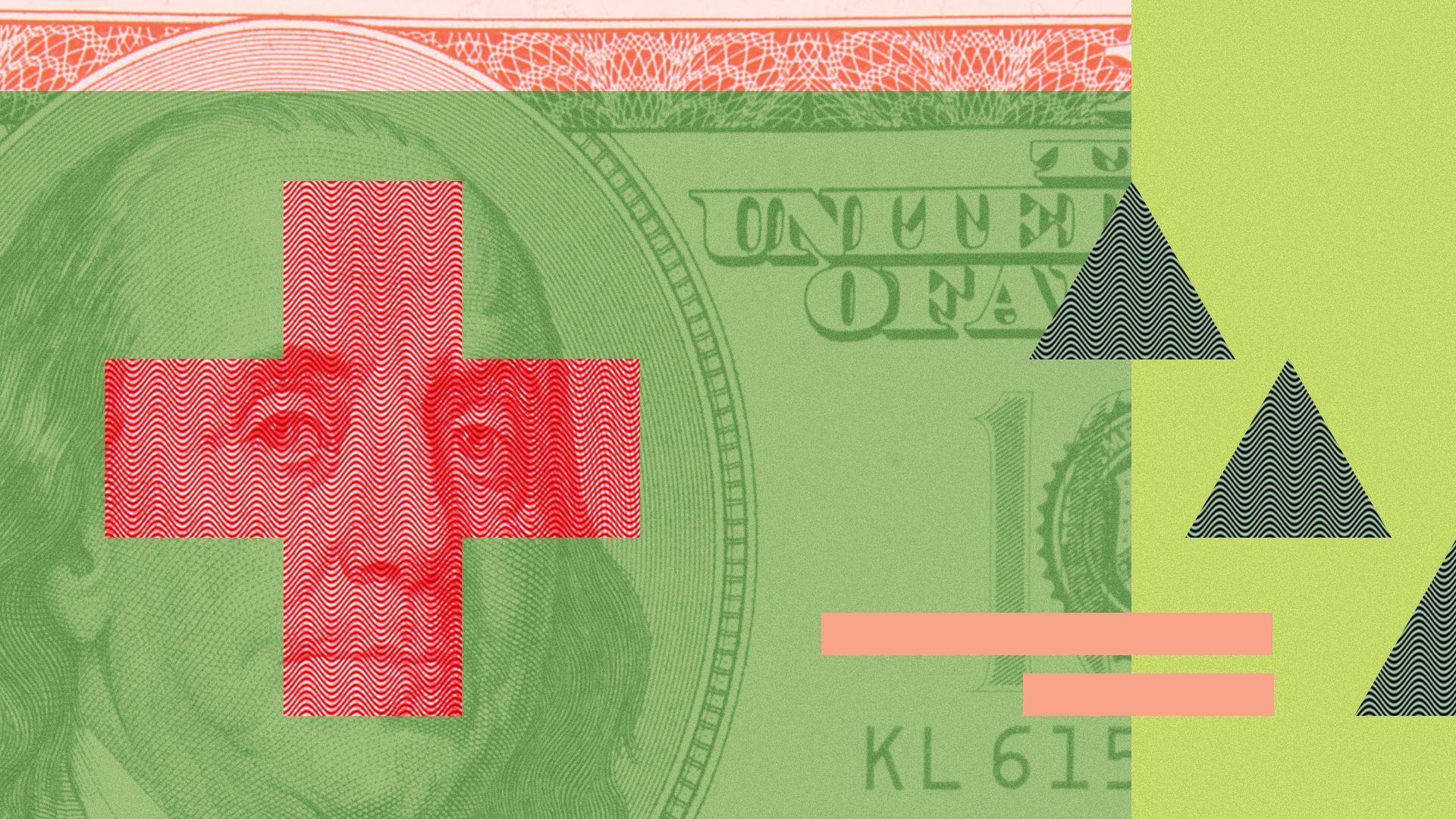 mPulse Mobile's CEO spent the week at HIMSS casting about for prospective acquisitions.
Why it matters: Bob Farrell was far from the only CEO of a well-capitalized company looking for deals at HIMSS.
What's happening: Backed by PE firm PSG, Encino, California-based mPulse has flexibility with deal size — and the added benefit of shopping during a buyer's market in digital health.
Farrell told Axios the company has an "indication of interest" out to one target so far.
"We have about 50 targets on our list. We're engaged with about 20 of them. We've had meetings with about five. So it's early days, really," Farrell notes.
mPulse, which uses conversational AI to connect patients to benefits resources, is looking at analytics companies with access to health data on specific patient populations.
What he's saying: Farrell also expects mPulse to penetrate new markets, such as commercial insurers, wellness and life sciences.
"Those are all providing us with some interesting growth opportunities and opportunities to do some M&A. So yeah, I came here."
By the numbers: mPulse expects to generate in the "mid-60s" of millions in annual recurring revenue, with EBITDA in the mid-teens of millions this year, Farrell says.
The CEO adds that mPulse has looked at companies with revenues of $2 million and companies with revenues of $100 million.
"We're hoping we'll be able to take advantage of a good market," he says. "And we're willing to pay a solid multiple for something that's good."
Between the lines: For health tech these days, "something that's good" is also a profitable business — or close to one.
"We're not looking to take on a burning machine," Farrell says.
Overheard at HIMSS: AI chatter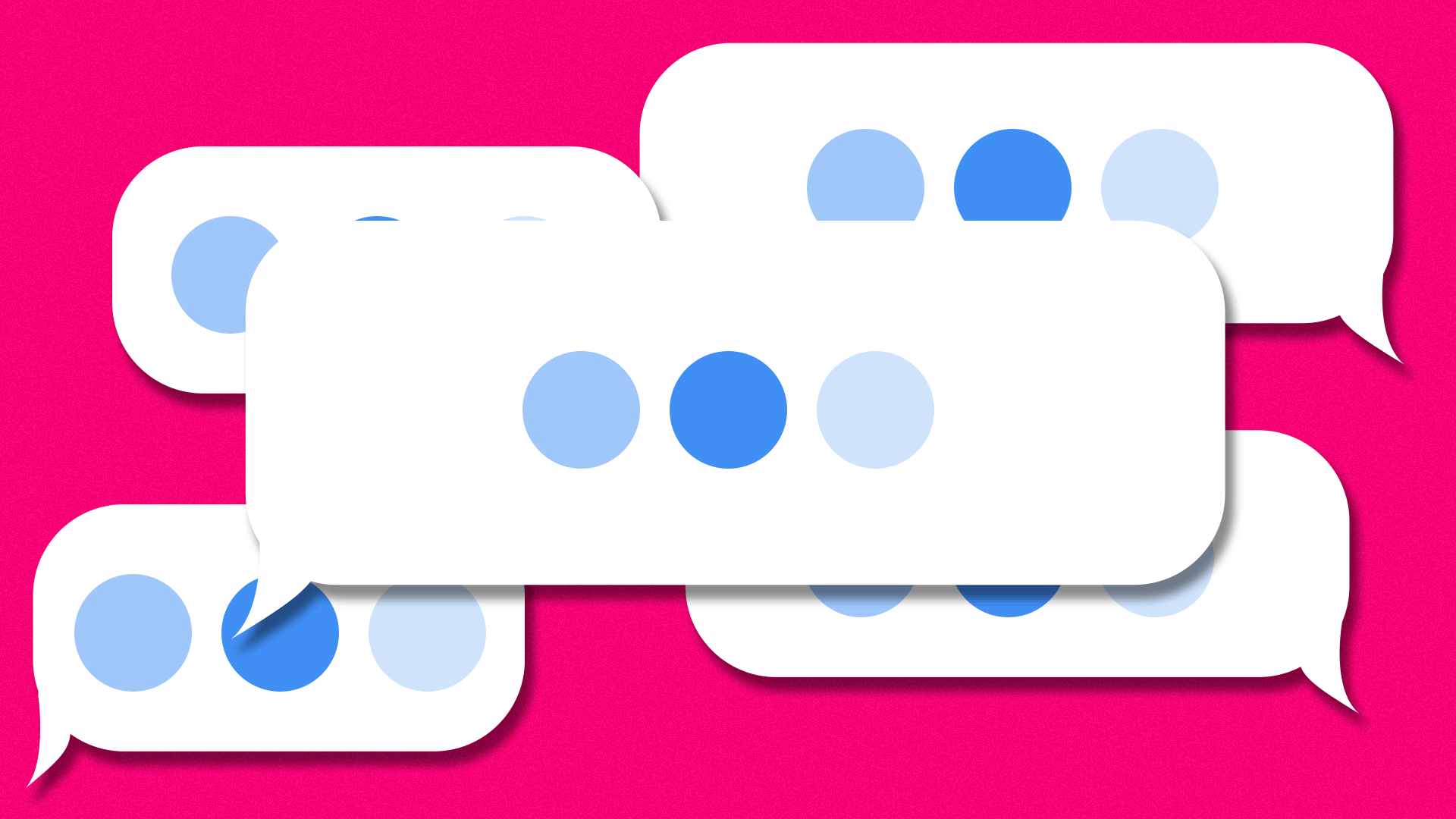 Artificial intelligence and GPT dominated chatter at HIMSS, but not all AI is created equal.
"The first and easiest way to figure out if someone is actually doing AI is asking the price and the turnaround time," says Suki AI's Soni.
"I can tell you what it shouldn't cost: a couple thousand dollars or more per user, per month," he says. "And software doesn't take four hours. Software is instantaneous or it's not."
The intrigue: Seasoned investors don't want to invest in AI models without clinical use cases or health care infrastructure, Lucem Health's Cassidy says.
"There'll be consolidation," he predicts. "There is competition out there. There's more than one aFib detection algorithm. The question is, what's the differentiation between those models?"
📚 Due diligence
Telehealth restrictions spark backlash (WSJ)
Clover Health bet its tech would disrupt health insurance (Insider)
The future of fertility (The New Yorker)
🧩 Trivia
David's Bridal filed for bankruptcy (again), and while plumbing through the court documents, Axios' Nathan Bomey discovered "bridal Christmas" is a retail season.
Question: What stretch of months does bridal Christmas cover? (Answer at the bottom.)
Final numbers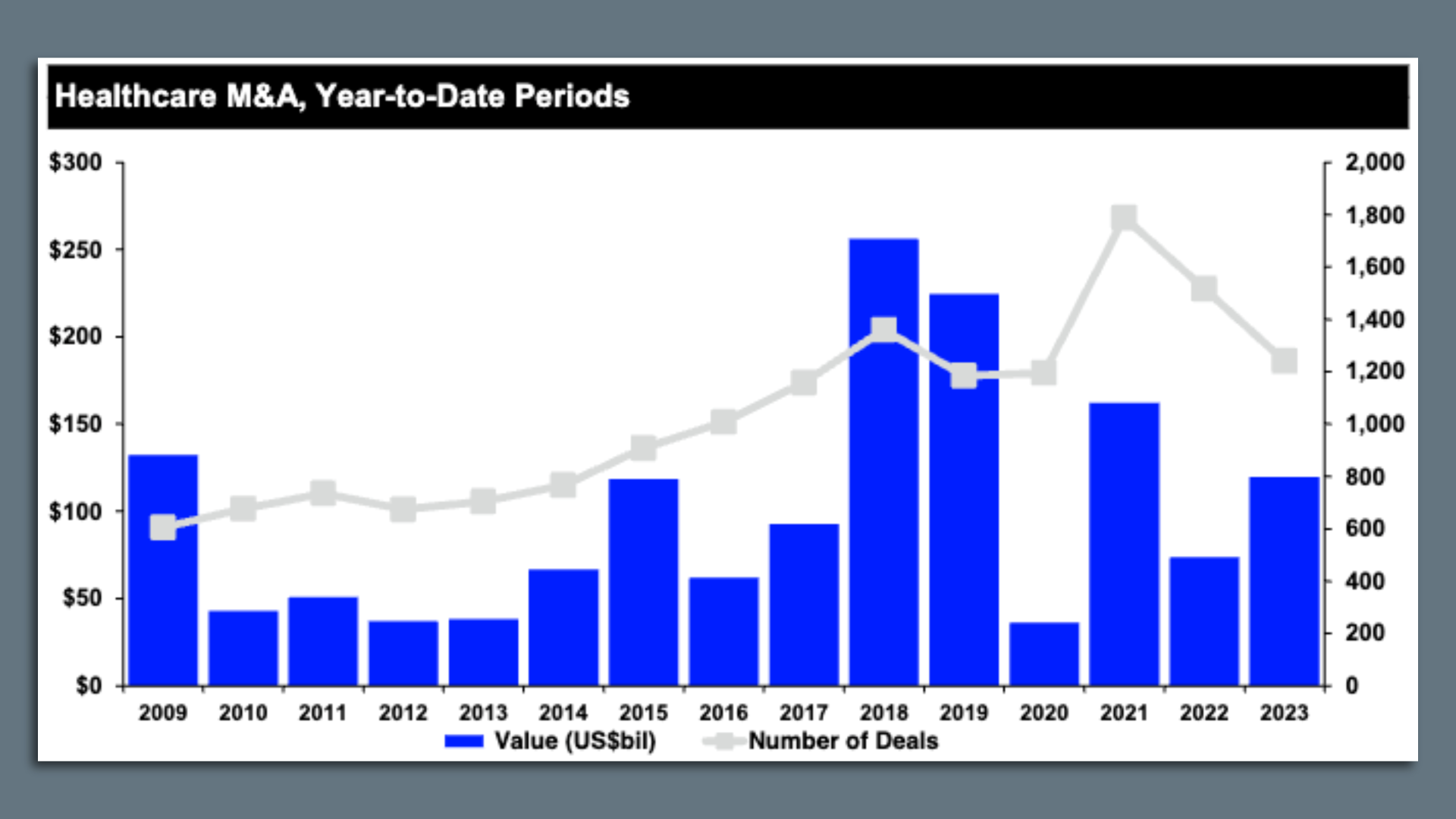 Thanks for reading! And to Javier E. David and Amy Stern for editing. See you on Monday for Pro Rata's weekday programming, and don't forget to start your free trial to Axios Pro Deals.
Trivia: Bridal Christmas covers January-May, aka the time when David's Bridal filed its Chapter 22.