Axios PM
July 10, 2018
Situational awareness: Four of the 102 migrant children under five years old have been reunited with their parents in compliance with a court order, and 34 more will be reunited today, the Trump administration told reporters this afternoon. Go deeper.
1 big thing: Kavanaugh's tea leaves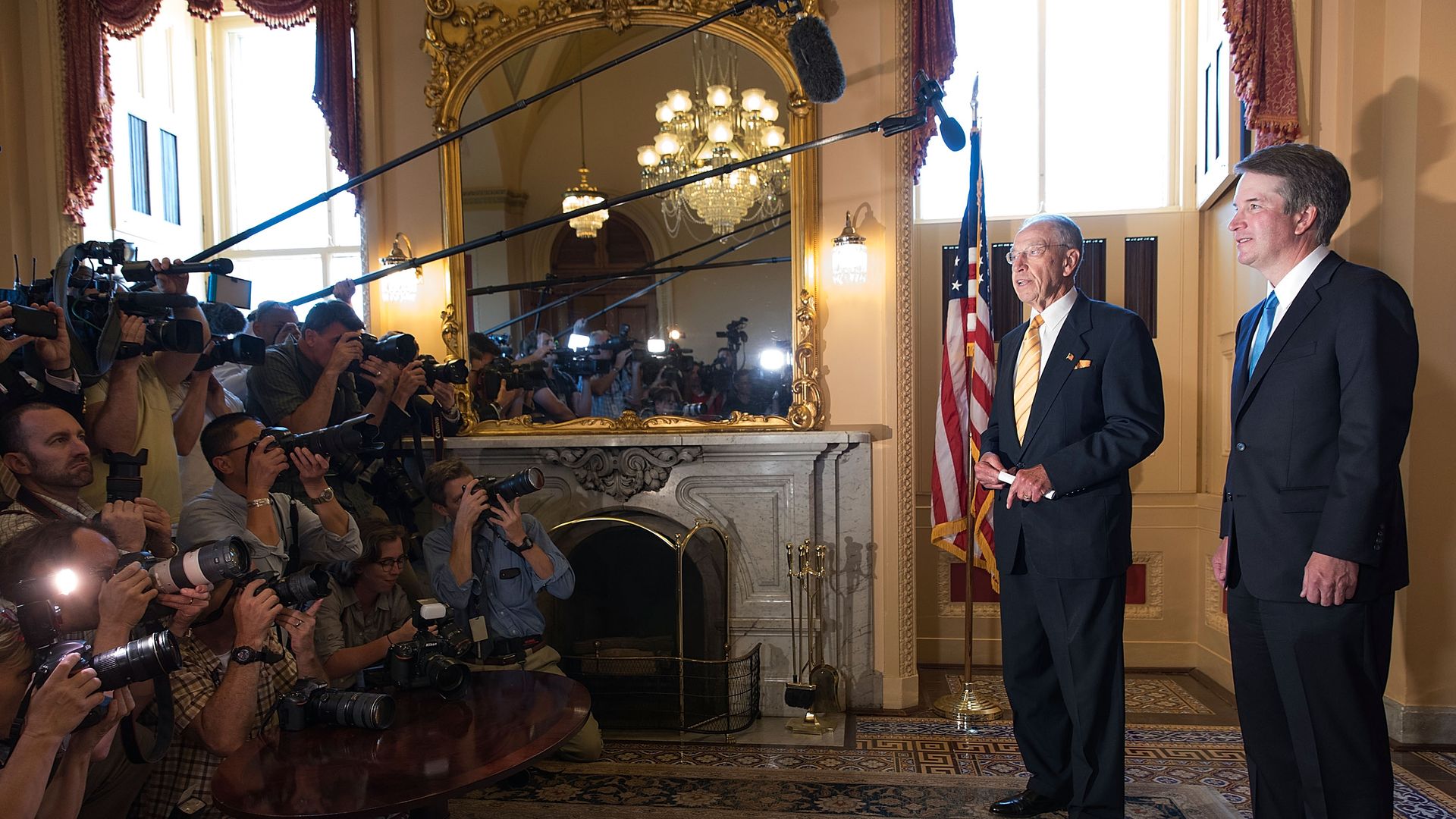 Buckle up: Supreme Court Justice nominee Brett Kavanaugh has a lengthy judicial record and his confirmation fight will be a 2018 litmus test.
Be smart: Democrats don't have the power to stop Kavanaugh, unless Republicans start to defect. Even with John McCain home in Arizona, Republicans can confirm Kavanaugh with 50 votes in Washington.
Vulnerable red state Senate Democrats: Claire McCaskill (undecided), Joe Manchin (has questions on pre-existing conditions), Jon Tester (undecided), Joe Donnelly (undecided), Bill Nelson (statement didn't suggest a positive lean) and Heidi Heitkamp.
Moderate Republicans: Neither Susan Collins nor Lisa Murkowski (who voted to confirm Kavanaugh to a lower position in 2006) came out hard against him early. Quotes.
Senate Judiciary notables: Chuck Grassley (yes) and Dianne Feinstein (no).
Bonus: Vulnerable GOP Senator Dean Heller is leaning yes. "Right now, I like what I see," he told Axios' Caitlin Owens. And Rand Paul said he's got an "open mind" on Kavanaugh.
Go deeper:
2. What you missed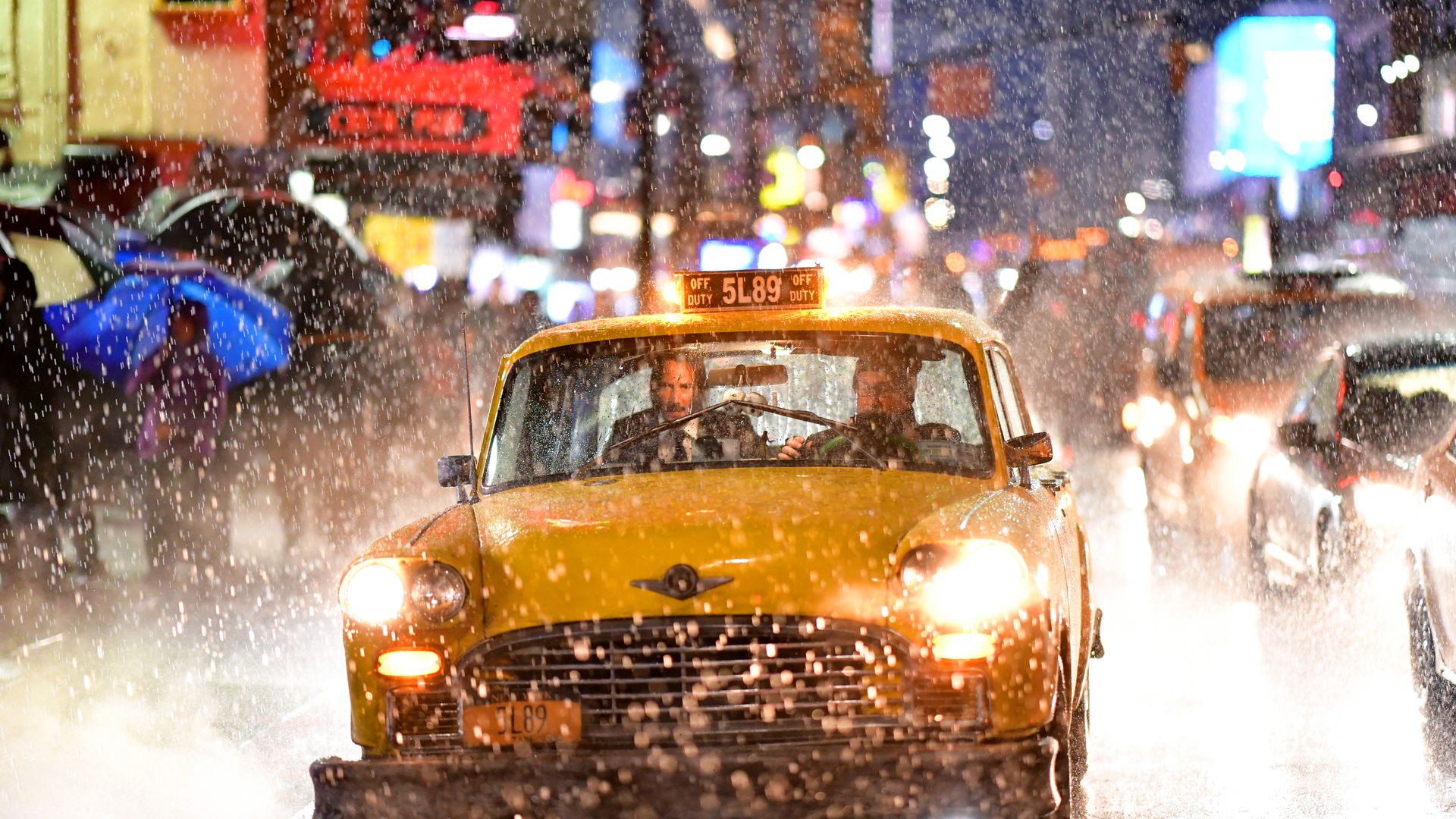 Bonus: Trump's early pardons streak
President Trump increased his total number of pardons to seven today by granting clemency to two Oregon cattle ranchers, Dwight Lincoln Hammond and his son, Steven Hammond, who were imprisoned for setting fire to federal land.
3. 1 fun thing
Tentrr wants to be the Airbnb for camping, with $15 million in funding inspired by a "lightning-bolt moment," its founder tells the AP.
"Tentrr has spread from a smattering of campsites in New York's Catskill Mountains to nearly 500 sites across the Northeast."
"A farmer or other landowner with a secluded and scenic spot that would make a lovely campsite pays Tentrr $1,500 to outfit the camp with a white safari tent and other gear and list it online. The landowner receives 80 percent of bookings, which cost upward of $100 per night."
"Tentrr sites have the basic necessities: canvas tent from Denver Tent Co.; five-person popup tent; and wood deck, Adirondack chairs, table, box toilet and cabinets from Tentrr's factory in Oneonta. The intent was to give Tentrr sites a distinctive brand."