Axios Media Trends
March 29, 2022
Today's Media Trends is 1,490 words, a 6-minute read. Sign up here.
📅 Axios' inaugural What's Next Summit is on April 5. I'll be interviewing NBCUniversal News Group chairman Cesar Conde and Accenture CEO Julie Sweet. Register here.
Situational awareness: CNN+ launches today for $5.99 monthly. The launch comes ahead of Discovery's merger with CNN parent WarnerMedia. CNN+ is expected to be bundled with HBO Max.
⚡️ Breaking:
1 big thing: Scoop ... OnlyFans wants to go public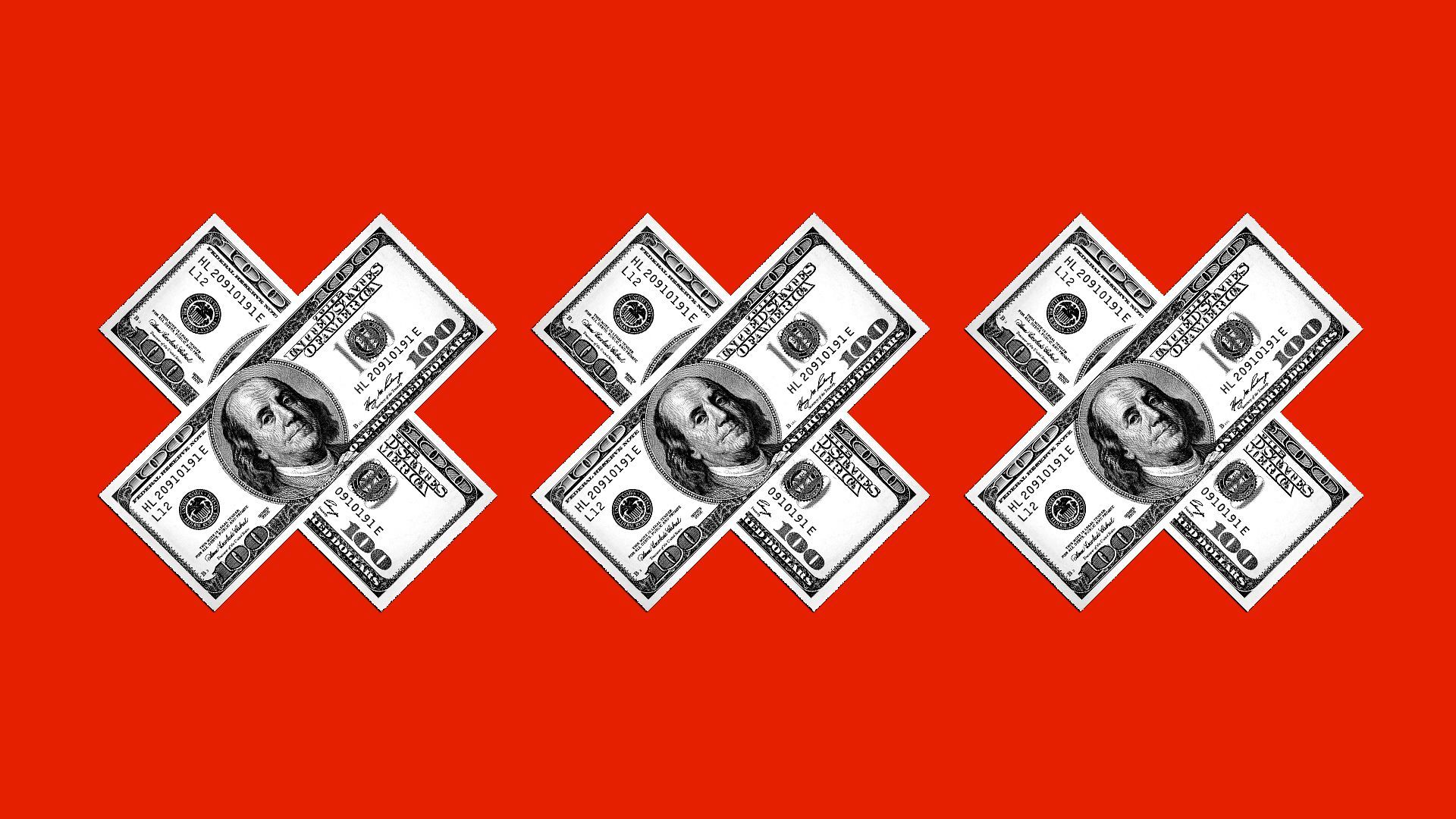 OnlyFans has held talks with multiple blank check companies, or SPACs, about a merger to take it public, sources tell Axios.
Why it matters: OnlyFans is a massive social media platform, with millions of monthly users who've cumulatively paid out billions of dollars to creators. But its adult content has spooked some potential investors and SPAC partners.
The company may also face labor issues, as many of its employees are based in Ukraine.
OnlyFans' majority owner is porn mogul Leo Radvinsky, an immigrant to the U.S. from Ukraine.
Catch up quick: OnlyFans tried raising private capital last year, to partially cash out Radvinsky, but that effort didn't gain traction because of the platform's adult content, Axios previously reported.
Details: Among the SPACs contacted by OnlyFans was Forest Road Acquisition Corp. II, co-led by former Disney execs Kevin Mayer and Tom Staggs, but the two sides no longer are in talks.
The SPAC, whose team includes Shaquille O'Neal as an adviser, ultimately couldn't get past the porn, per sources.
The plan: OnlyFans wants to reposition itself less as a porn platform and more as a place for fans to connect directly with creators — like a combination of Patreon and TikTok.
This would include leaning into more professional content around things like cooking, comedy, celebrities and UFC fighting.
Such moves could help OnlyFans secure outside investment and help it protect against being shuttered from payment processors.
Sources also say OnlyFans recently hired an executive recruiting firm to help it scale as it explores going public.
By the numbers: According to an internal pitch deck compiled last year and obtained by Axios, OnlyFans anticipated $1.2 billion in 2021 revenue and $2.5 billion in 2022 revenue. It's unclear if it achieved last year's projection.
The bottom line: Porn sells, but maybe not to all potential SPAC partners.
2. Forbes SPAC delayed, again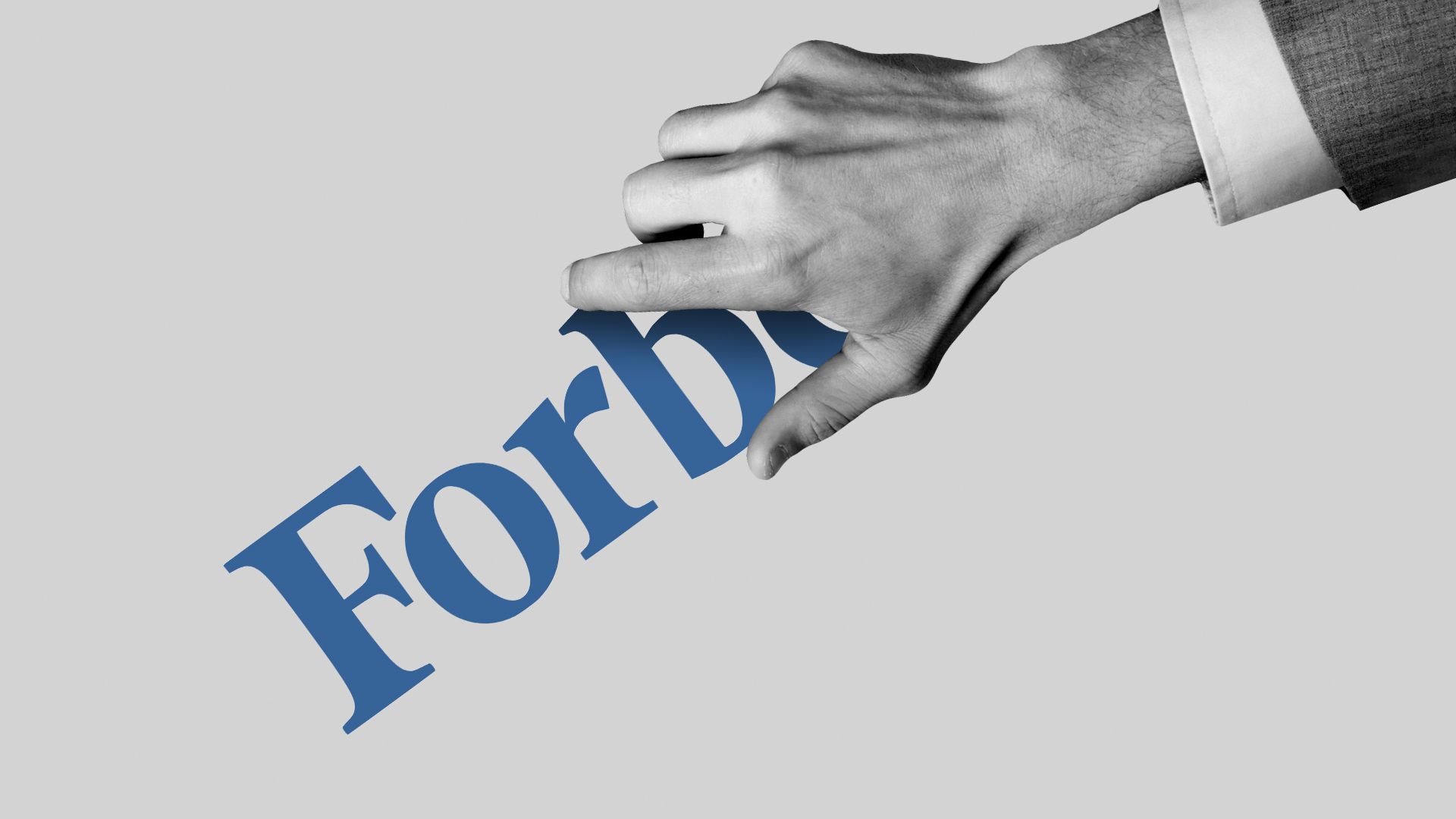 New paperwork filed Monday by Forbes' SPAC Magnum Opus shows that the company and Forbes' majority shareholder have agreed to extend their SPAC termination agreement deadline from March 31 to May 31.
Why it matters: This is the second time in two months that the SPAC termination agreement deadline has been pushed back.
The parties first agreed to extend the termination agreement the day after it secured a $200 million investment from Binance — the world's largest cryptocurrency exchange — on Feb. 10.
Between the lines: Forbes has been saying for months that its SPAC merger would close within the first quarter of 2022.
But there's still uncertainty around its IPO plans, and sources say it's not surprising the can has been kicked down the road further.
The SPAC merger is structured so that Forbes' current owners, Integrated Whale Media (95%) and the Forbes family (5%), will receive a $400 million secondary round when the SPAC merger is complete.
3. Lee quietly slashes jobs amid hostile takeover attempt
Lee Enterprises has been quietly laying off top editors and other staff across its local papers.
The cost-cutting moves come after an unsolicited takeover bid from Alden Global Capital, a hedge fund known for consolidating local news for profit, Axios' Kerry Flynn and I write.
Why it matters: Journalists at Lee-owned papers say that at this point, they don't know whether staying independent or having a hedge fund takeover is worse.
"If Alden is a cancer on journalism, Lee is COVID, MRSA and SARS," one former editor told Axios.
Details: At least eight staffers, many of them top editors, have been laid off across five newsrooms owned by Lee in the past two months:
Between the lines: Former and current staffers of Lee-owned papers suggested to Axios that Lee is using Alden's track record of buyouts and cuts to try to dissuade investors from approving a hostile takeover, even though Lee itself has cut from its newsrooms in recent years.
Lee laid off at least 70 staffers amid the pandemic, according to Poynter.
Sign up for Axios Pro Media Deals.
4. Smith slap upstages Oscars
Will Smith slapping Chris Rock made the Oscars the most-discussed news topic on social media over a 24-hour period, Axios' Neal Rothschild and I write.
Why it matters: It took an unscripted incident to vault the award show back to the top of the national conversation.
⚡ Ratings jumped 56% from last year's record low:
15 million+ people watched last night's Oscars, according to preliminary figures from Nielsen — up from 10 million people who were counted immediately following last year's show.
The figure still marks the second-smallest Oscars audience in history.
Before the pandemic, no Oscars telecast had fallen below 20 million.
The big picture: The slap sucked up the online attention for the rest of the night, overshadowing Apple TV+'s historic Best Picture win for "Coda."
Apple TV+'s win is a watershed moment for the film industry, which has for years been grappling with ways streaming has upended Hollywood's status quo.
"Coda" took home the top prize, despite being shown in very few theaters around the country. It only made around $1 million at the box office last year, per Axios' Tim Baysinger.
The irony: Apple's victory over Netflix likely couldn't have happened if it weren't for Netflix paving the way for the tech industry's Hollywood invasion.
5. Leading Ukrainian news site relying on foreign traffic
"As we talk right now, there's an air raid here in the city we live," Andrey Boborykin, who leads one of Ukraine's leading online news websites, told me on a zoom call last week.
Boborykin, who is executive director of Ukrayinska Pravda, spoke to me from Chernivtsi, a city in southwest Ukraine where he and other journalists have fled.
Ukrayinska Pravda has seen web traffic skyrocket since the war began over a month ago, with a sizable amount of traffic now coming from English readers outside of Ukraine.
By the numbers: Before the war, Ukrayinska Pravda — which was launched in 2000 — received around 10 million monthly unique visitors, Boborykin says, citing internal Google Analytics data.
"Right now we have 25 million to 30 million uniques and close to 1 billion page views since the start of the war," he said.
Previously, 90% of Ukrayinska Pravda's audience was in Ukraine, but now that's dropped to around 70%.
The top sources of external traffic are Poland, Germany and the U.S.
The big picture: The Ukrainian ad market is essentially halted.
Programmatic advertising against foreign traffic "is why we're managing to make some money," Boborykin said.
Pravda is also heavily relying on donations from American and European international donors.
What's next: The site plans to double down on its English-language news feed and rebuild its programmatic ad tech stack to monetize foreign audiences better, Boborykin said.
✂️ Zoom out ... Growth projections for the global ad market have been cut slightly in light of the war in Ukraine, according to a new estimate from MAGNA, a global ad agency.
6. 1 fun thing: Dr. Seuss makes a comeback
A year after six Dr. Seuss books were shelved for racist imagery, the family franchise is doing better than ever, Axios' Russell Contreras and I write.
Why it matters: A proactive campaign by Dr. Seuss Enterprises — the private company that manages the work of the late Theodor Seuss Geisel — to address Dr. Seuss' fractured history on race is paying off.
Dr. Seuss is the No. 1 literary license in the U.S. by print sales, according to data from NPD BookScan. That means it's selling more copies than any other IP-based book, including both children's and adult titles.
And many of Dr. Seuss' most famous titles, especially "Green Eggs and Ham," continue to resonate with multicultural communities.
What's happening: Netflix has announced five new animated series and specials based on Dr. Seuss books. The streaming giant is hoping to use the new shows to hook preschoolers.
Amazon is developing a baking competition series inspired by Dr. Seuss books, per Variety.
The White House, which neglected to mention the legendary children's author during its annual Read Across America Day last year, included Dr. Seuss in its 2022 event.