Axios Media Trends
April 19, 2022
Today's Media Trends is 1,491 words, a 6-minute read. Sign up here.
Situational awareness: Netflix reports earnings today after the bell. Analysts have low expectations, given weak first-quarter guidance and suspended service in Russia.
1 big thing: Scoop ... CNN+ looks doomed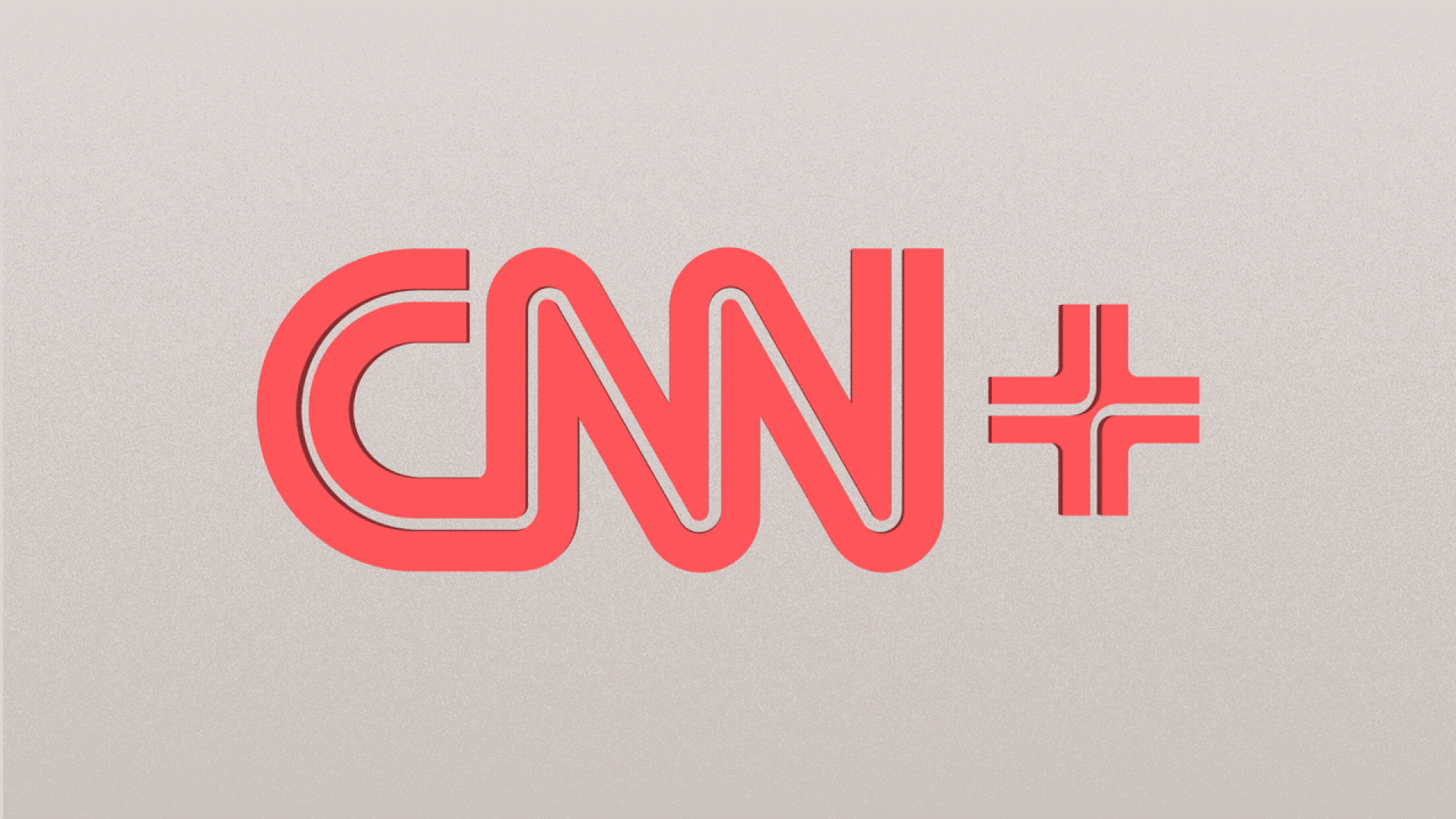 Warner Bros. Discovery has suspended all external marketing spend for CNN+ and has laid off CNN's longtime chief financial officer as it weighs what to do with the subscription streaming service moving forward, five sources tell Axios.
Why it matters: Inside CNN, executives think the launch has been successful. Discovery executives disagree.
CNN+ has roughly 150,000 subscribers so far.
Warner Bros. Discovery wants to eventually build one giant service around HBO Max.
Driving the news: New leadership has replaced CNN CFO Brad Ferrer with Neil Chugani, Discovery's current CFO for streaming and international, as part of a broader finance team restructuring.
Other high-level positions at WarnerMedia across different business functions are likely to be eliminated to cut costs and streamline leadership in coming weeks.
Inside CNN, executives are frustrated that new leadership is moving quickly to dismantle what they see as an eventual lifeline for the cable network.
CNN's original plan was for CNN+ to become profitable in four years by investing $1 billion into the service.
A profitable service would've diversified CNN's revenue long term around a digital asset outside of its website, increasing its valuation, executives believe.
A point of pride amongst CNN staffers is how smoothly the app's rollout has been technologically.
Inside Discovery, executives are frustrated that the service was launched. If CNN held off launching CNN+ until after the merger, it would've been easier to pivot the company's efforts toward something better aligned with Discovery's goals.
Discovery's experience launching niche subscriptions services, like GolfTV and its Food Network Kitchen app, has informed its strategy to focus on one scaled general entertainment offering around HBO Max, instead of more niche services that have to compete with big apps for subscriber cash.
Warner Bros. Discovery executives see an opportunity to possibly include some CNN+ content on CNN's app and make that video available for free and supported by ads, according to one source. Other CNN+ programming could live within HBO Max.
Between the lines: Executives are focused on returning CNN to its journalistic core, a point Warner Bros. Discovery CEO David Zaslav reiterated in a town hall last week.
That includes less of a focus on prime-time perspective programming, and more of a focus on hard, breaking news.
By the numbers: Last year, CNN brought in roughly $1 billion in profit, with a large portion from long-term distribution contracts for its live TV network, according to two sources.
Warner Bros. Discovery executives are willing to forgo some of CNN's short-term profit growth from linear TV advertising to ensure the network focuses on hard news over ratings, according to one source.
The big picture: Blame bad timing, limited communications and misaligned incentives for how CNN and Discovery got strategically misaligned on such a massive product rollout.
Fearing regulatory scrutiny, former WarnerMedia parent AT&T and Discovery avoided direct communication about CNN's strategy until the deal officially closed.
While Discovery executives felt they made their priorities publicly clear, CNN executives didn't feel corporate pressure from WarnerMedia to pause the rollout, according to four WarnerMedia sources.
Former CNN head Jeff Zucker's sudden exit in early February didn't help those communications issues.
What to watch: Sources say a plan is being considered to replace Chris Cuomo's 9pm ET prime-time slot with a live newscast instead of personality-driven perspective programming.
2. Cerebral and low-key: NYT's new top editor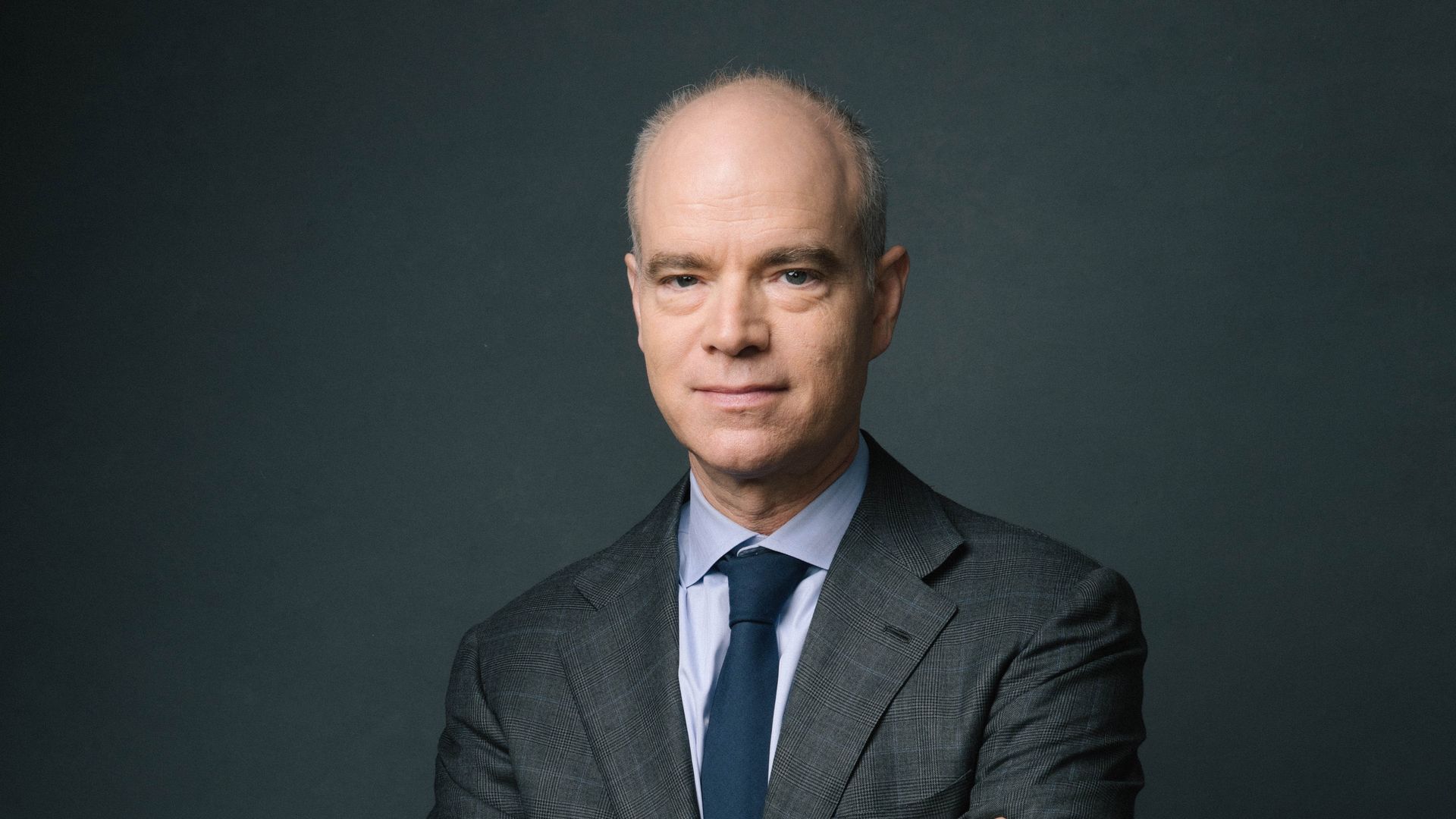 The New York Times has named managing editor Joseph Kahn to succeed Dean Baquet as its next executive editor.
Why it matters: Sources say Kahn has a more traditional leadership style and approach to social media that more closely aligns with the policies introduced in April, urging journalists to pull back from Twitter.
Be smart: Kahn's leadership style is significantly different from Baquet's, as Axios previously noted.
Baquet is a high-profile, charismatic newsroom figure who exudes warmth and is a master of people skills.
Kahn is a much more low-key and understated figure. He's cerebral and measured and tends to lead from behind.
Catch up quick: Kahn has been the Times' managing editor since 2016, the second-highest position in the newsroom under Baquet. Before that, he served as assistant editor for International and was an international editor and Beijing bureau chief.
What's next: Kahn will announce his leadership team later this week.
3. Musk takeover saga invites Twitter bidding war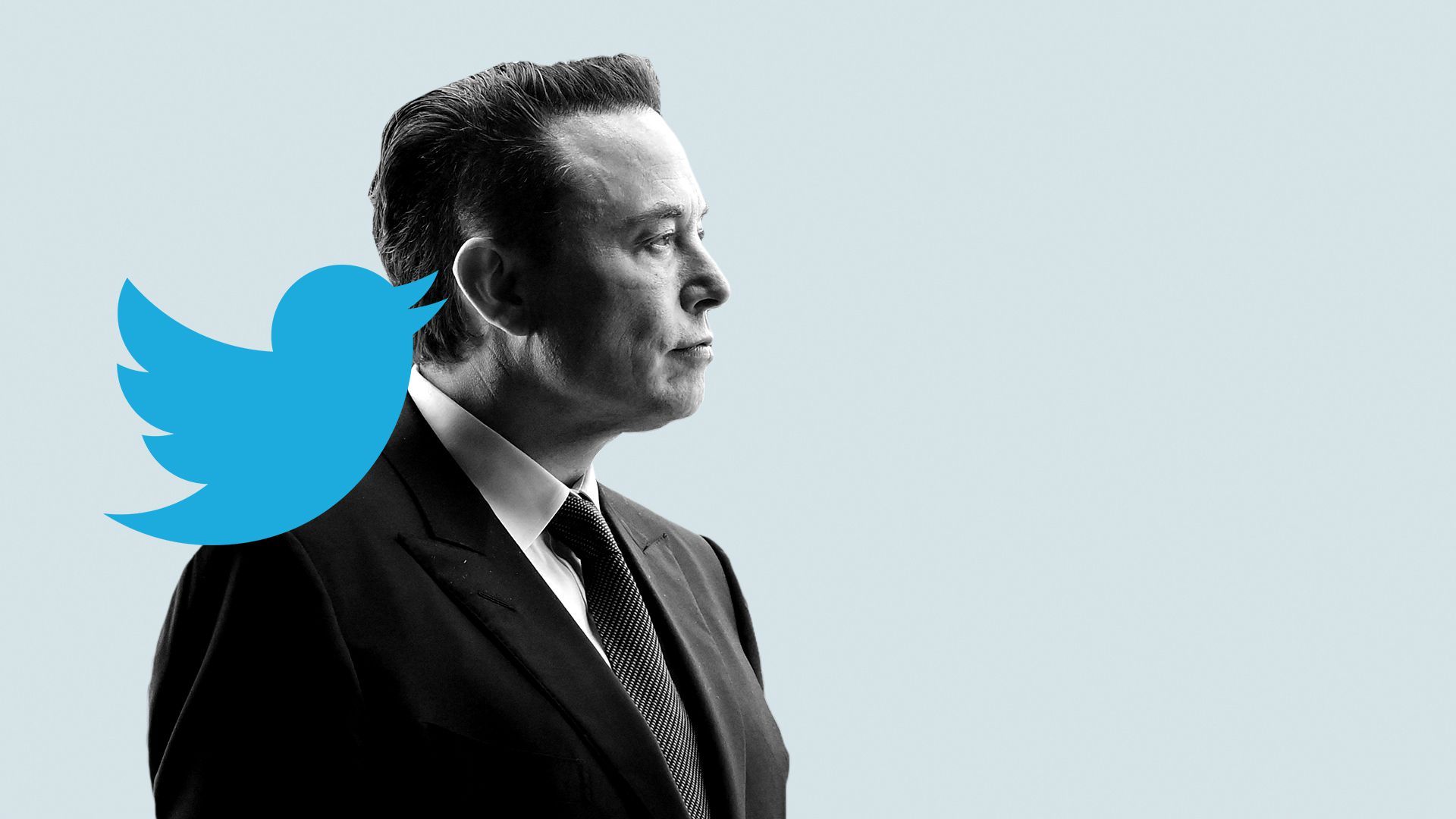 New reports suggest some private investment firms may be eyeing ways to join Elon Musks' Twitter bid, while others may be looking at buyout opportunities of their own.
Why it matters: Musk's bear hug jump-started what some see as Twitter's inevitable path toward becoming a private company, given how slowly it's grown over the past five years compared to its social media competitors.
Details: A new report from the New York Times suggests that Twitter may be working with private equity giant Silver Lake to help finance Elon Musk's takeover bid. It's also been reported that Musk himself is working with Silver Lake to finance his own bid.
Apollo Global Management has considered financing a potential takeover for Twitter, per CNBC, but it doesn't want to be a part of any takeover consortium of buyers, per Axios' Dan Primack.
The big picture: Analysts don't see much upside for Twitter. A bidding war could spur a higher sale price, but Musk's offer at $54.20 is higher than most analyst estimates, despite Twitter's 2021 record high share price.
4. America's silent billionaires
While Musk makes waves by trying to bend the world to his vision, most of America's richest individuals are happy to enjoy their wealth with more anonymity, Axios Neal Rothschild and I write.
Why it matters: America's corporate titans — from the Rockefellers to the Waltons — have long been household names. But Musk, and to an extent Jeff Bezos and Bill Gates, have hit a new level of superstardom by embarking on pursuits beyond their cash cows.
5. Rolling Stone eyes creators and profitability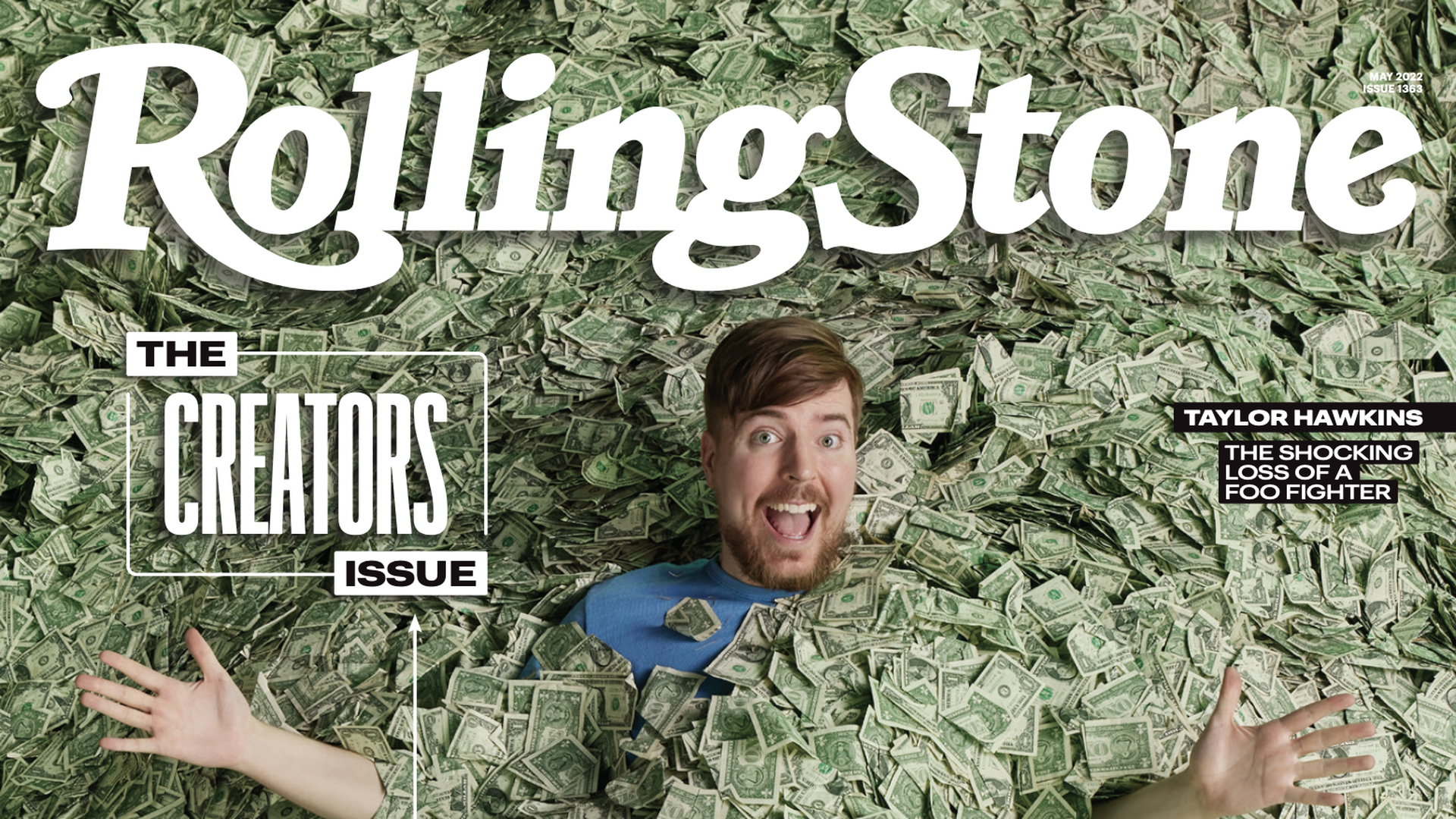 Rolling Stone will debut its inaugural "Creators" issue Tuesday, featuring the first in-depth profile of YouTube star MrBeast.
A social media celebrity has never before graced the magazine's iconic cover.
Why it matters: The company, which is now fully owned by Penske Media, had its most profitable year in two decades in 2021, according to CEO Gus Wenner.
Much of that turnaround is tied to a renewed investment in live events, which will be a central part of the company's new editorial focus on creators.
6. Ad tech slowdown
After a record 2021, the ad tech sector is beginning to slow down.
State of play: The stock prices of five of the biggest publicly traded ad tech companies (above) have dropped by at least 28% to upward of 42% since the start of 2022, losing many millions in value.
That trend prevails across the various types of ad tech — DSPs, SSPs, open web ad vendors, commerce, and ad verification, Axios' Kerry Flynn and I write.
Why it matters: A combination of macroeconomic factors — like the war in Ukraine, supply chain issues and inflation — plus some concern over the demise of personalized data from Apple and Google is giving the sector jitters, per Terence Kawaja, the founder and CEO of LUMA Partners.
The big picture: Growth projections for the global ad market have been cut slightly in light of the war in Ukraine, according to news estimates.
That doesn't mean the advertising sector isn't continuing to grow at a healthy pace, but we shouldn't expect to see the same gangbuster growth levels we saw in 2021.
Go deeper: Sign up for Axios Pro Media Deals written by Kerry and Tim Baysinger.
7. 1 annoying thing: Drowning in spam
You're not imagining it: The flood of spam calls, texts, emails and social media posts into your life is getting a lot bigger, Axios' Margaret Harding McGill and I write.
By the numbers: The average American received roughly 42 spam texts just in the month of March, according to new data from RoboKiller, an app that blocks spam calls and texts.
There were more spam calls last month than in any of the previous six months, per YouMail's Robocall Index.
Spam emails rose by 30% from 2020 to 2021, according to a January report from the Washington Post.
There was an unprecedented increase in social media scams last year, according to data from the Federal Trade Commission. Many scams were related to bogus cryptocurrency investments.
Between the lines: People's increased reliance on digital communications during the pandemic turned them into ready targets.
The Federal Communications Commission saw a nearly 146% increase in the number of complaints about unwanted text messages in 2020.
Our thought bubble: Email spam has been around forever, but email providers have largely filtered it out for us. Cell providers, though, are still behind.