Axios Media Trends
June 29, 2021
Today's Media Trends is 1,465 words, a 5.5-minute read. Sign up here.
1 big thing: Trump bust hits partisan media
In the months since former President Trump left office, news audiences have plunged — and publishers who rely on partisan warfare have taken an especially big hit, Axios' Neal Rothschild and I write.
Why it matters: Outlets most dependent on controversy to stir up resentments have struggled to find a foothold in the Biden era, according to an Axios analysis of publishers' readership and engagement trends.
By the numbers: Web traffic, social media engagement and app user sessions suggest that while the entire news industry is experiencing a slump, right-wing outlets are seeing some of the biggest plunges.
A group of far-right outlets, including Newsmax and The Federalist, saw aggregate traffic drop 44% from February through May compared to the previous six months, according to Comscore data.
Lefty outlets, including Mother Jones and Raw Story, saw a 27% drop.
Mainstream publishers, including the New York Times, Wall Street Journal, USA Today and Reuters, dropped 18%.
Engagement on social media has taken the biggest dive, according to data from NewsWhip. App visits tell a similar story.
The big picture: Opposition media traditionally relies on traffic booms when a new party takes office, but right-wing outlets have seen some of the most precipitous declines in readership since a Democratic president took office.
"He's not giving the opposition a lot to attack," says Rodney Benson, chair of NYU's Department of Media, Culture, and Communication.
Between the lines: There's been enormous growth in conservative podcasts over the past year.
What to watch: "I anticipate traffic levels to conservative websites will start to rise in the first half of 2022 starting in about February," conservative media expert Howard Polskin says.
2. Conservative app frenzy dies
The massive migration by the fringe-right to new social networks has largely died down, according to new data from Sensor Tower.
By the numbers: Almost every major conservative social network has seen a dramatic decrease in downloads since the Capitol insurrection.
Parler has by far experienced the biggest drop, following removals from Amazon, Apple and Google.
Rumble, a conservative answer to YouTube, receives far more monthly app downloads than its peers, although it's still in decline.
Last month, the video app raised money from conservative venture capitalists Peter Thiel and J.D. Vance, valuing the app at over $500 million. Vance, as Axios' Mike Allen scooped, is expected to soon announce a Senate run.
Trump joined Rumble on Saturday ahead of a rally in Ohio.
3. Scoop: Instagram testing ad revenue share with publishers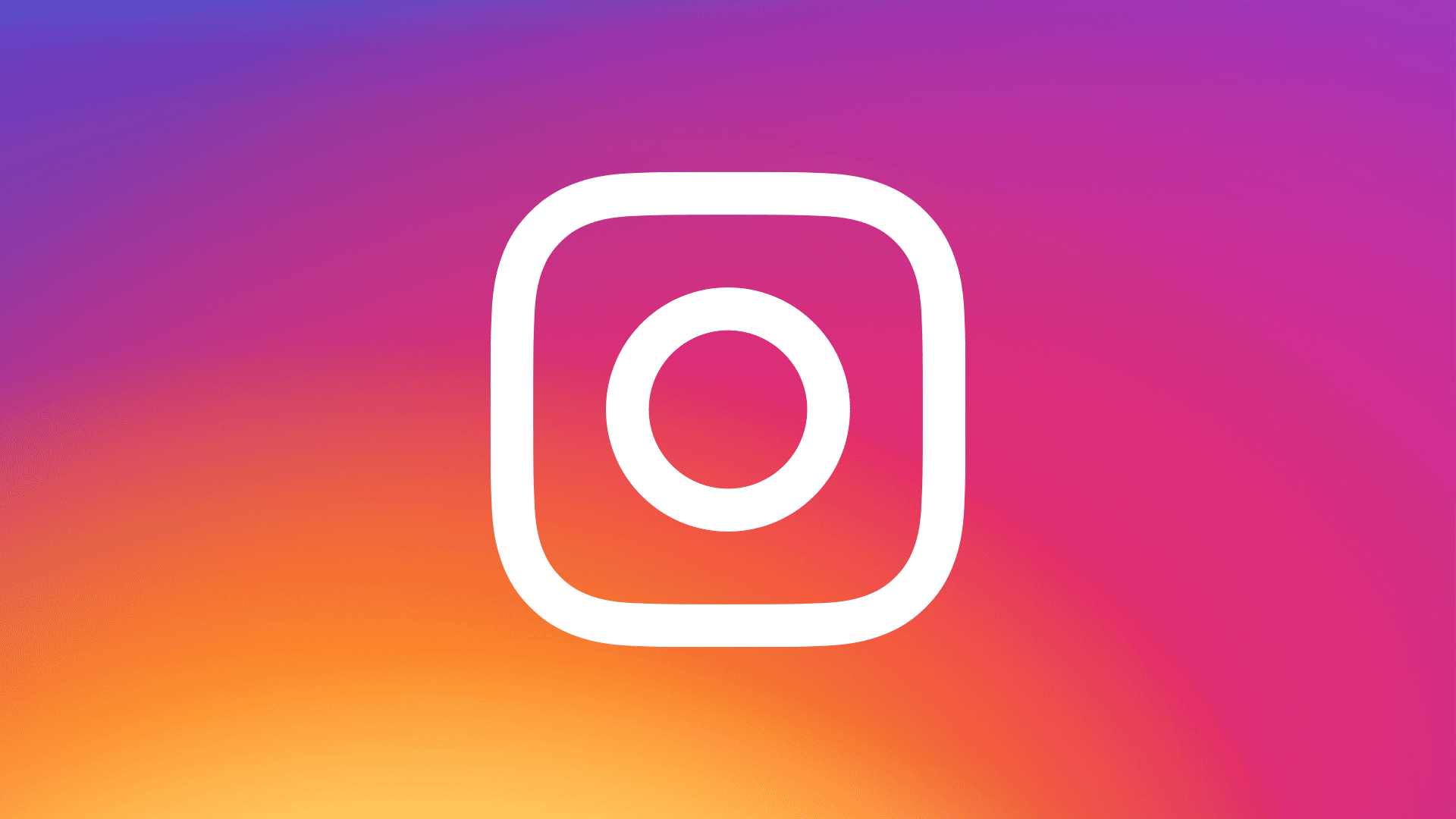 Instagram will start testing IGTV ads with publishers this month, Axios has learned.
Why it matters: It's the first time Instagram is offering publishers a share of revenue for their content on its platform.
Details: The company has begun outreach to a small set of publishers to begin testing an IGTV ads revenue share product with them.
Instagram rolled out ad revenue share programs broadly for creators on IGTV earlier this month.
Publishers it's approached include those with sizable Instagram audiences, sources tell Axios, like ATTN: and Group Nine Media, which is home to brands like NowThis, PopSugar and others.
Flashback: Publishers with massive followings were growing frustrated with Instagram over prior monetization talks that were tabled during the pandemic.
Instagram doesn't have a designated news tab like Facebook that is used to license publisher content. (It does, however, pay a few publishers for some select content.)
The big picture: IGTV ad revenue shares are Instagram's most competitive offering with YouTube. IGTV has offered to split ad revenue with creators, giving them 55% of all revenue — the same rate offered by YouTube.
4. Exclusive: $6 million seed fund for Fallen Journalists Memorial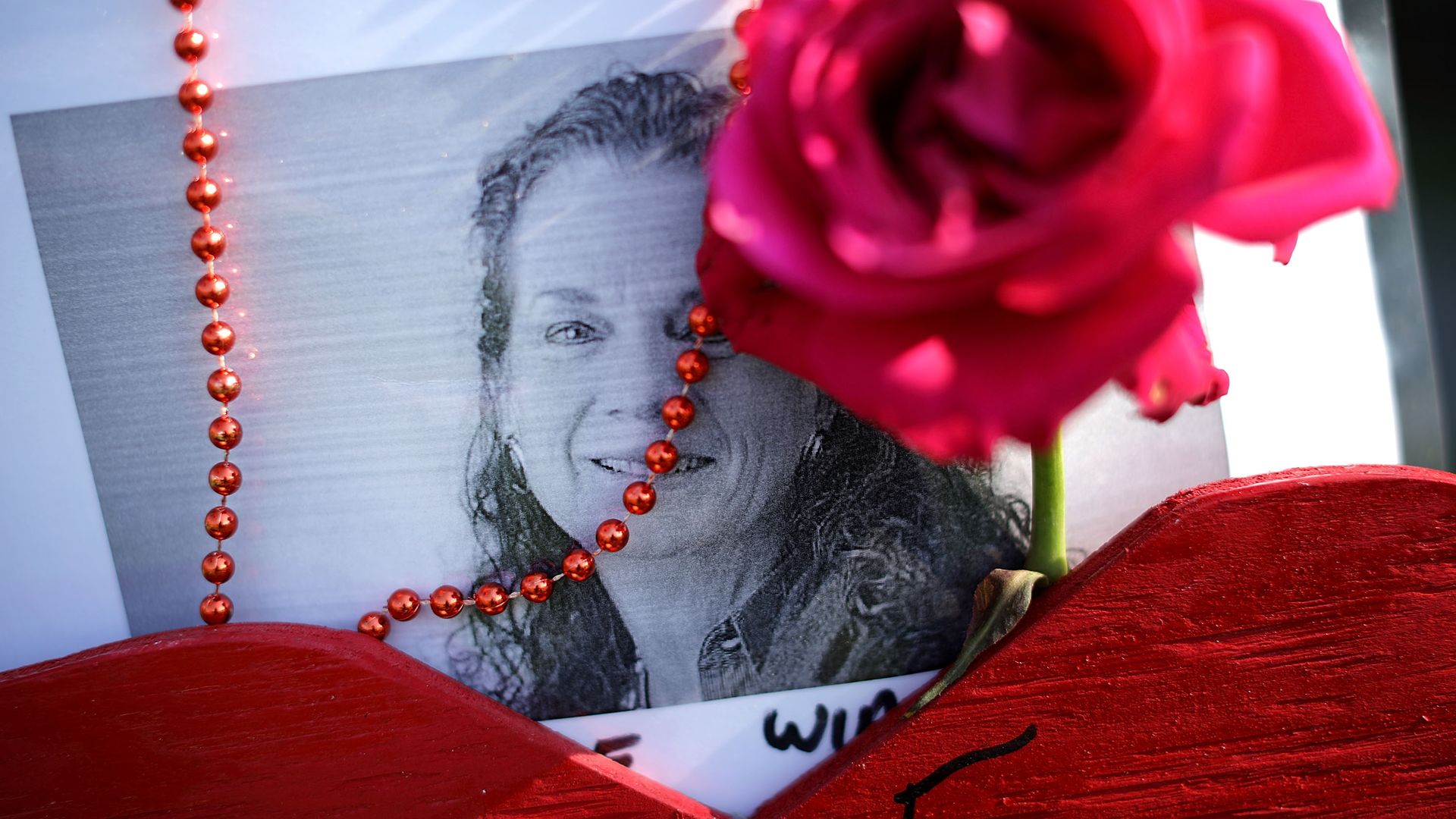 The Annenberg and Knight Foundations will provide a total of $6 million in grants to support the early stages of building out the Fallen Journalists Memorial, Axios has learned.
Monday was the three-year anniversary of the mass shooting at the of The Capital Gazette in Annapolis, Maryland, which left five people dead.
Why it matters: The funding will help construct the first-ever public memorial for fallen journalists in the nation's capital.
Congress passed a law last December to authorize the Fallen Journalists Memorial (FJM) Foundation to create the memorial, following a particularly brutal year for press freedoms.
The funding will be used to scale the Fallen Journalists Memorial Foundation as it seeks to develop and construct the memorial over the next few years.
The initial funding will help the foundation select a site and design and built out the memorial. It will also go towards educational programming around the memorial and the foundation's efforts.
In an effort to spark other seed donations, the grant from the Annenberg Foundation includes a commitment to match up to $2.6 million in other foundation grants.
Our thought bubble: The memorial is particularly important given that the Newseum, a D.C.-based museum for the press, shut down in late 2019.
5. Exclusive: New platform launches to bring TV ads to console games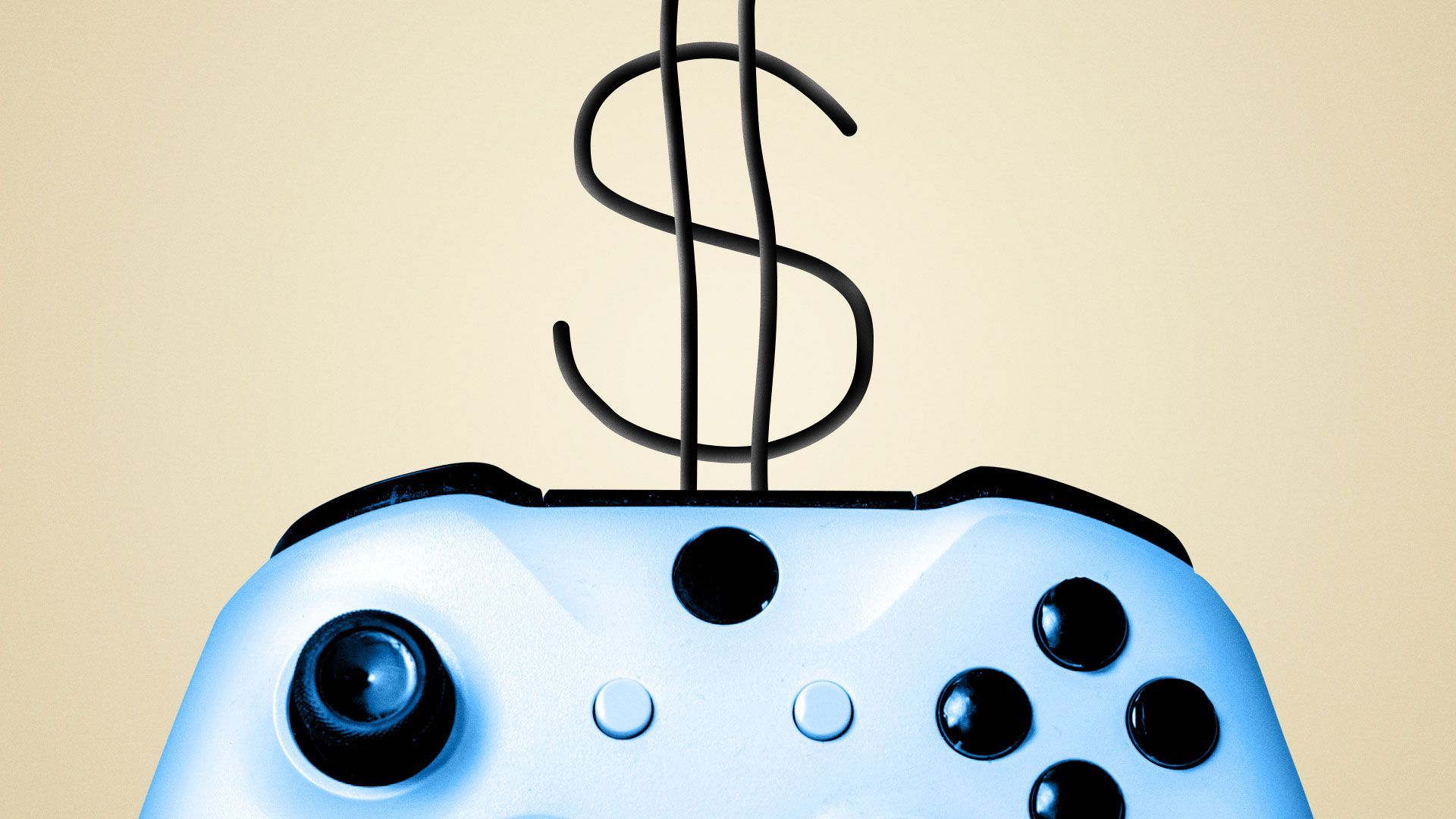 A first-of-its-kind in-game advertising platform called playerWON launches this week, letting big-name marketers target younger demographics with splashy TV-style ads in video games.
Why it matters: In-game advertising, a linchpin of mobile gaming, could be very lucrative for console and PC developers. But studios have been hesitant to adopt them, fearing that a clunky ad experience would mess with user engagement.
The platform, owned and operated by TV ad tech company Simulmedia, will let users determine whether they want to watch a 15 or 30-second video ad in exchange for being able to unlock exclusive gaming perks.
Simulmedia has struck deals with some of the world's biggest gaming studios, including Entertainment Arts (EA) and Tencent's Hi-Rez Studios, EVP Dave Madden told Axios.
By the numbers: A 2020 analysis from Morgan Stanley finds that that reward-based console advertising could reach $2 billion even if only 45% of gamers opt-in.
What's next: Simulmedia plans to launch in-game ads in roughly a dozen more games by the year's end.
6. Hot ad tech summer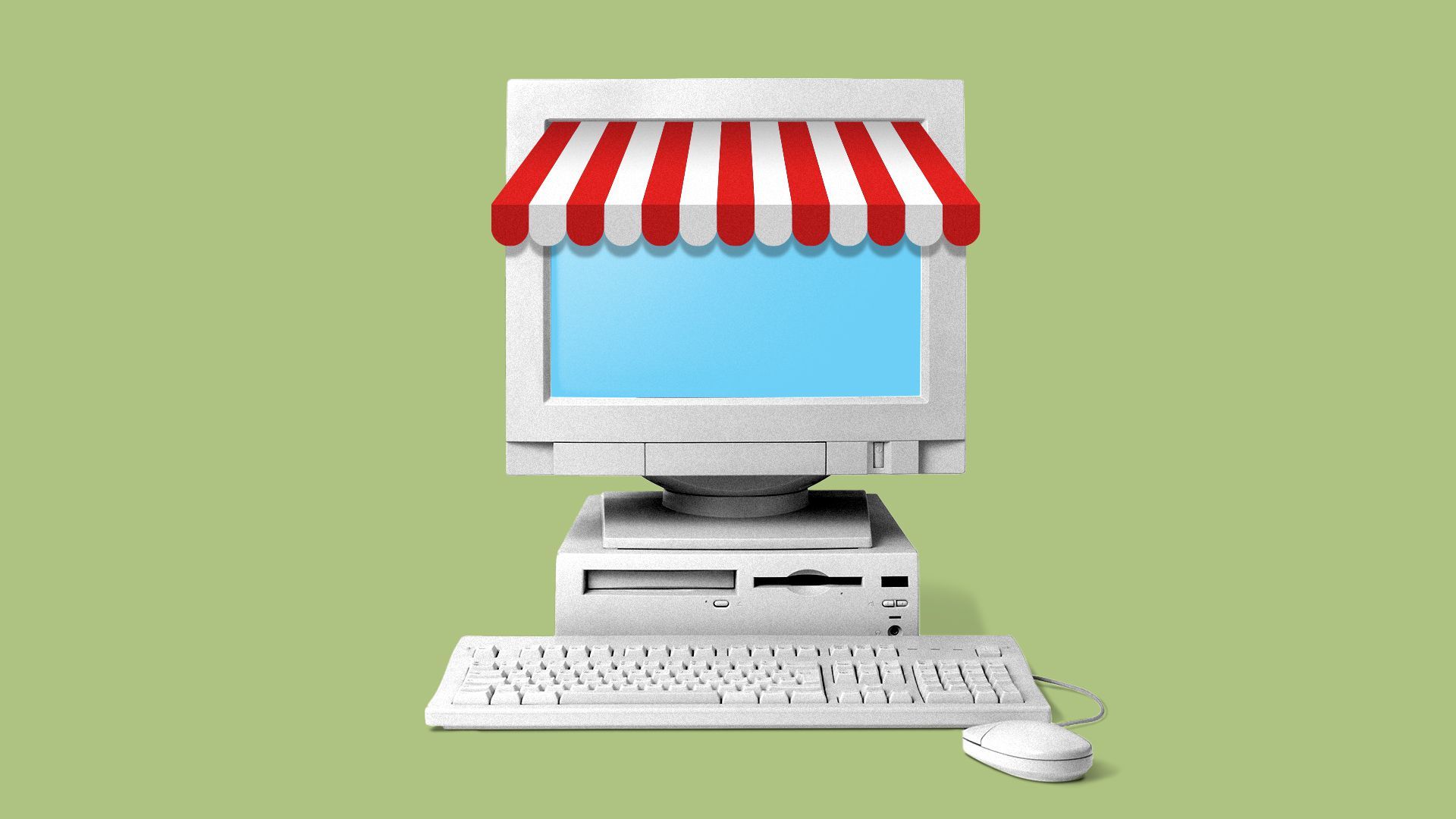 Several major of ad tech firms are eyeing IPOs this summer, riding the momentum of a booming ad market and favorable industry trends.
"We're seeing a huge appetite from the ad community to have other options outside of search and social (companies) and perhaps Amazon for commerce," Taboola CEO Adam Singolda tells Axios.
Taboola announced a deal to go public via a SPAC earlier this year.
Other ad tech IPOs announced in the past year: Integral Ad Science, DoubleVerify, App Lovin, Outbrain, Viant, PubMatic.
What to watch: Despite a health digital ad market, privacy concerns will continue to haunt ad tech, but not so much in the short-term.
Shares for ad tech firms soared Thursday following news from Google that it would continue support for tracking cookies in its Chrome browser for two more years.
7. BuzzFeed joins rollup giants
BuzzFeed CEO Jonah Peretti and Complex Networks CEO Rich Antoniello explained their merger via BuzzFeed's SPAC IPO in a new Digiday podcast out Tuesday morning. Key takeaways:
Audience: Peretti says Complex's audience skews more male, complimenting BuzzFeed's which skews more female.
Video: "Our strength (is) in longer-form content, their strength (is) in shorter-form content," says Antoniello.
Commerce: "There's such an opportunity ... to learn more about their affiliate side of the business," Antoniello says. "We have this little line of hot sauces and hot honey. I'm dying to get those products in the hands of a lot of the talent at Tasty."
Events: 'We haven't done as many co-branded products and collaborations. We haven't done an event like ComplexCon," Peretti says. "Could Tasty do a Tasty food festival or could BuzzFeed shopping do some kind of an event?"
The big picture: The idea behind BuzzFeed's move is to create a publicly traded digital behemoth that houses many different digital brands.
In an investor deck, BuzzFeed compared itself to other publicly-traded digital firms, like The New York Times, Etsy and IAC, the parent company to DotDash.
What to watch: BuzzFeed's rivals will be eyeing its journey with interest.
8. Box office braces for its next big test
"Fourth of July weekend will be arguably the first time that film from virtually every genre will be represented" (at the box office), Comscore senior media analyst Paul Dergarabedian tells Axios.
Driving the news: Theater chains are optimistic, following the blockbuster debut of "F9: The Fast Saga" this weekend.
What's next: "The next few weeks are very important for the industry," Dergarabedian said.
Several upcoming films will test the summer box office's resiliency, including "Black Widow," Universal's "The Boss Baby 2: Family Business," and Warner Bros.' "Space Jam: A New Legacy."
9. 1 fun thing: The trillion dollar club
Facebook's market value surpassed $1 trillion for the first time Monday, after a federal judge dismissed an antitrust complaint from the FTC.
The move pushed shares up nearly 5%.