Axios Media Trends
October 08, 2019
Today's Media Trends is 1,802 words, a 7 minute read. Sign up here.
Situational awareness: The U.S. media and entertainment world is putting a spotlight on China's centralized control over speech and politics.
Chinese state media suspended the NBA preseason broadcasts in China over a tweet.
South Park has been banned from the internet in China after a critical episode.
Gaming company Activision Blizzard suspended a player for Hong Kong comments.
🎬 "Axios on HBO" Season 2 returns 6 p.m. ET/PT Sunday, October 20th on HBO.
Breaking: Steve Hayes and Jonah Goldberg are launching The Dispatch, a digital media company. First look.
1 big thing: Americans tire of TV dramas
Of the 10 regions surveyed as a part of Parrot Analytics' Q2 2019 global streaming demand study, demand for dramas is by far the lowest in the U.S.
Why it matters: It's a clear shift from the beginning of the "Golden Age of TV" when shows like Mad Men, Breaking Bad, The Good Wife, House of Cards, and Dexter were so dominant.
According to the report, provided exclusively to Axios, the diversity of content favored by American is reflected in the most demanded sub-genres.
The U.S. is the only market where only four drama sub-genres are in the 10 most demanded.
The country's largest sub-genre during the second quarter of 2019 was superhero series, followed by sci-fi dramas.
Be smart: The trend follows the same trajectory as the film industry, where drama was dominant in the 1990s, but then shifted to more action and adventure films starting in the mid-2000s.
Other key takeaways: According to the report, Netflix remains the clear leader in overall streaming demand around the world.
Yes, but: Its demand share decreased in the latest study by 2.5% since Q1. Parrot expects Netflix demand to bounce back this quarter with the release of the third season of "Stranger Things," a similar prediction that analysts have made about Netflix's subscriber numbers.
The big picture: The number of competitors offering original series is growing. Over 10% of the global share of demand is for originals from smaller, specialist and local subscription services, up 2.5% from the last report.
What to watch: In the action/adventure genre of several markets, DC Universe Originals have more demand share than Netflix Originals.
2. Meanwhile, streamers battle over marketing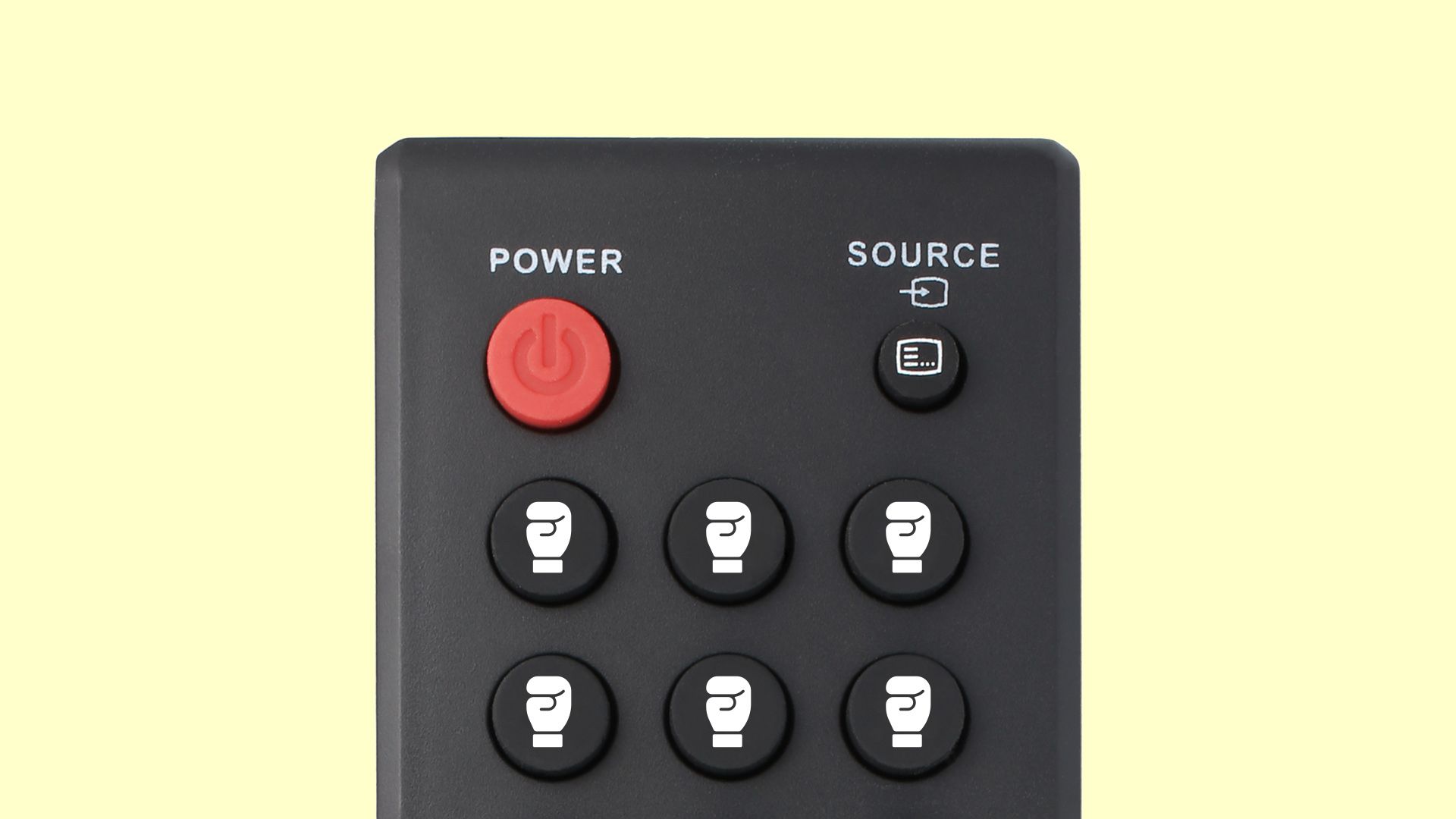 The battle among streaming companies is getting competitive, as rivals block competitors from marketing on their TV channels or distributing content on their apps.
Driving the news: Disney is banning Netflix from advertising across its TV networks, sources tell the Wall Street Journal.
On Thursday, the Journal reported that Amazon's Fire TV has not yet struck a deal to carry Disney's streaming service Disney+ because Amazon "is pushing for the right to sell a substantial percentage of the ad space on Disney apps."
In May, Netflix CEO Reed Hastings confirmed that the company would not be part of Apple's plans to sell subscriptions to other streaming services through Apple TV.
The big picture: The streaming wars have also caused competitors to rethink their board structures. Last month, Disney CEO Bob Iger resigned from Apple's board. Facebook said Hastings would resign from its board in May.
3. The wacky world of private media valuations
A slew of digital media acquisitions over the past few weeks shows how unreliable private valuations can be, Axios' Kia Kokalitcheva and I write.
Why it matters: The only way for anyone to really know how much any private company is worth is if it sells in an all-cash deal.
When privately-held companies sell via all-stock transactions or via a mix of cash and stock, dealmakers can essentially make up the value of the assets they are looking to purchase.
Driving the news: Group Nine Media said Monday that it has reached a definitive agreement to acquire POPSUGAR Inc., a lifestyle digital media company that caters to millennial women, in an all-stock transaction.
The acquisition values POPSUGAR at $300 million and the combined company at $1 billion, per the Wall Street Journal.
The Journal previously reported Group Nine's latest valuation before the acquisition was north of $600 million.
The big picture: The Group Nine/POPSUGAR deal was the third major media deal that happened in the last month, signaling that consolidation is afoot.
Between the lines: Digital media execs and investors have privately told Axios the combined valuation of Vice Media and Refinery29 should be much lower than the total $4 billion figure that has been reported.
Be smart: Private company valuations are set by a small number of investors, not markets. There's no guarantee an acquirer will agree with those figures, and "headline" valuations might mask all sort of structural mechanisms that protect investors at the expense of stock-holding employees.
Case-in-point: In 2015, Rakuten was said to be considering acquiring POPSUGAR for $580 million. Four years later, POPSUGAR was sold at a reported value just over half of that.
Last year, digital news site Mic sold to Bustle Digital Group for $5 million, less than two years after a $100+ million valuation.
Worth a read: "Vice's $400 million deal for Refinery29 illustrates the pointlessness of private valuations" [CNBC's Alex Sherman]
4. Exclusive: Chernin pours $50 million into MeatEater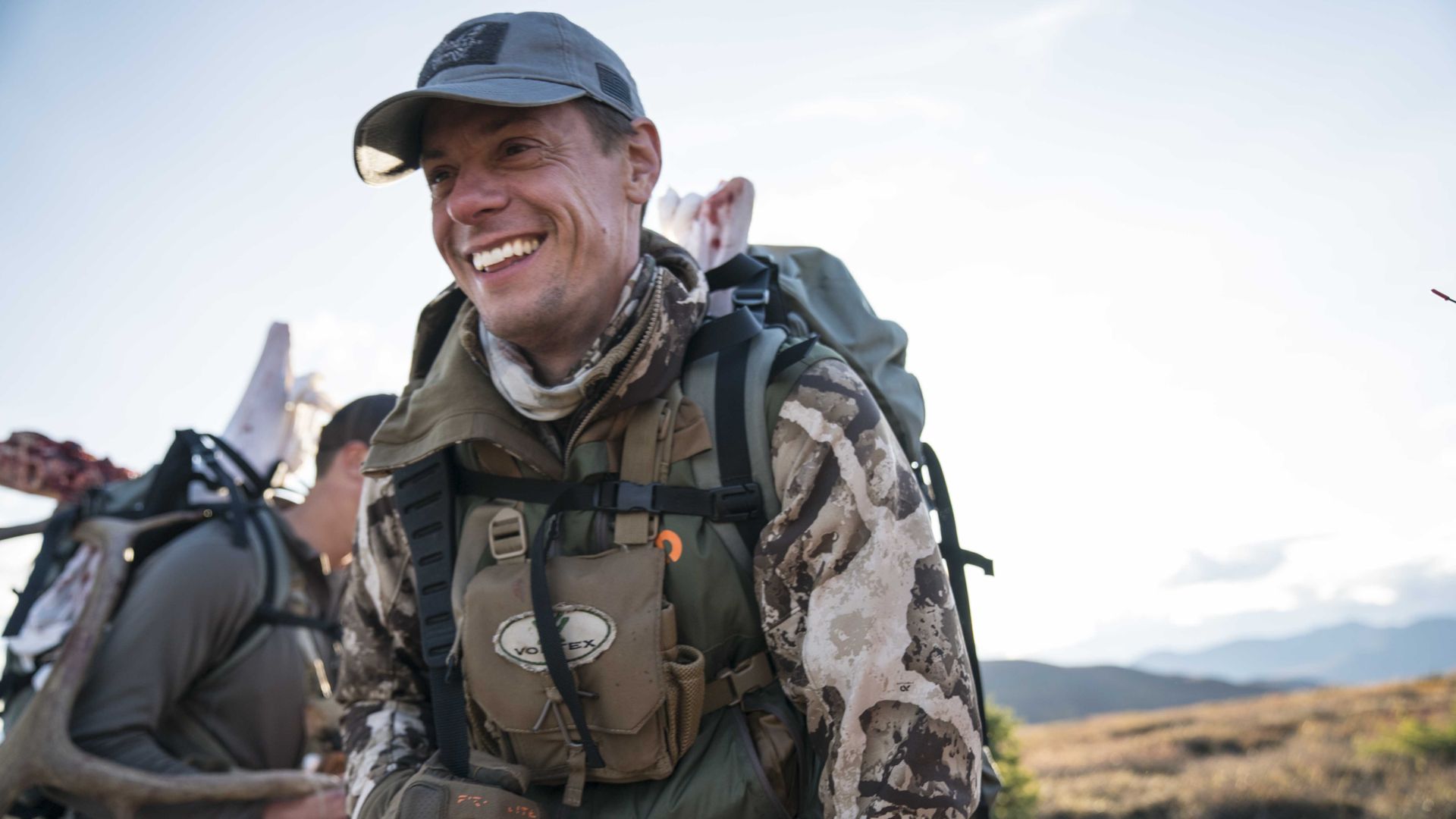 TCG, a venture affiliate of The Chernin Group that invests media, entertainment, and tech businesses, has doubled down on its investment in MeatEater, the popular outdoor, hunting brand that hit mainstream via its hit show on Netflix beginning in 2012.
Details: TCG has over the summer poured $50 million of additional capital into the franchise, of which it's a majority stakeholder. That money was used, in part, to make MeatEater's first acquisition. The company acquired First Lite over the summer, a technical apparel brand that it has partnered with for years.
According to Kevin Sloan, CEO of MeatEater, First Lite brought in more than $2 million in just 2 days after MeatEater ran its first promotion for its across its podcasts and digital channels.
Driving the news: Leading up to the launch of MeatEater's 8th season on Netflix this month, the brand is going all in on commerce. The majority of the revenue from the company at this point comes from selling stuff, not licensing its show to Netflix.
On Friday, MeatEater launched its first Whiskey called MeatEater Straight Bourbon Whiskey. The company sold over 60% of its first batch of whiskey in its first three days of sales.
The big picture: The outdoor/adventure content category seems small, but a farm-to-table health trend country-wide is pushing some of its content mainstream, especially on the food and beverage side.
The bottom line: For Chernin, the investment follows a similar pattern of investing in niche content businesses that don't rely on advertising. The company took a majority stake last week in Food52, a home goods and food site, for $83 million.
5: "Meet the Press" meets the future
Over the past 5 years, the 72-year-old "Meet the Press" brand has evolved from an hour-long Sunday broadcast into a political franchise that touches everything from daily podcasts to newsletters and even films.
Why it matters: "I think some of our friends are overly reliant on one way of delivering news," says Chuck Todd, the show's 12th moderator. "We're better franchised at Comcast/NBCUniversal than any other media entity to ride the next waves of technological changes."
Driving the news: "Meet the Press" hosted its annual Meet The Press Film Festival in Washington this weekend. In its third year, the festival has become a critical stop on the publicity tour for Hollywood giants looking to make an impact on Washington policymakers.
The festival has played host to some of the most popular streaming documentaries to date, including Oscar-nominated films "Knife Skills," "Edith + Eddie" and "Heroin(e)." 
Sunday's event served as the American premiere of the documentary "Toxic Beauty," a film about health and safety risks in the cosmetic industry.
The evolution of "Meet the Press" comes as traditional TV continues to lose viewers to digital alternatives, although "Meet the Press" has led its Sunday shows competitors year-to-date in total viewers and in the key 25-54 demo.
Our thought bubble: This is increasingly a trend among TV news anchors.
Univision's Jorge Ramos has invested hundreds of hours in his Facebook show, "Real America with Jorge Ramos."
CNN's Anderson Cooper records a daily live show exclusively for CNN's digital properties, "Anderson Cooper Full Circle."
CNN's "State of the Union" anchor Jake Tapper illustrates a weekly animated cartoon series as a part of his show called, "State of the Cartoonion."
The bottom line: "We kind of have an idea about what's coming in the next few years, but who the hell saw TikTok coming?" says Todd.
BONUS: If it's Sunday ...
Total viewership ratings of Sunday morning political talk programs over the past decade show that Meet the Press has maintained a steady lead since Chuck Todd took over for the show in the fall of 2014. The above chart does not include ratings for the precious 25-to-54 key advertising demographic.
6. Conservative news at war over impeachment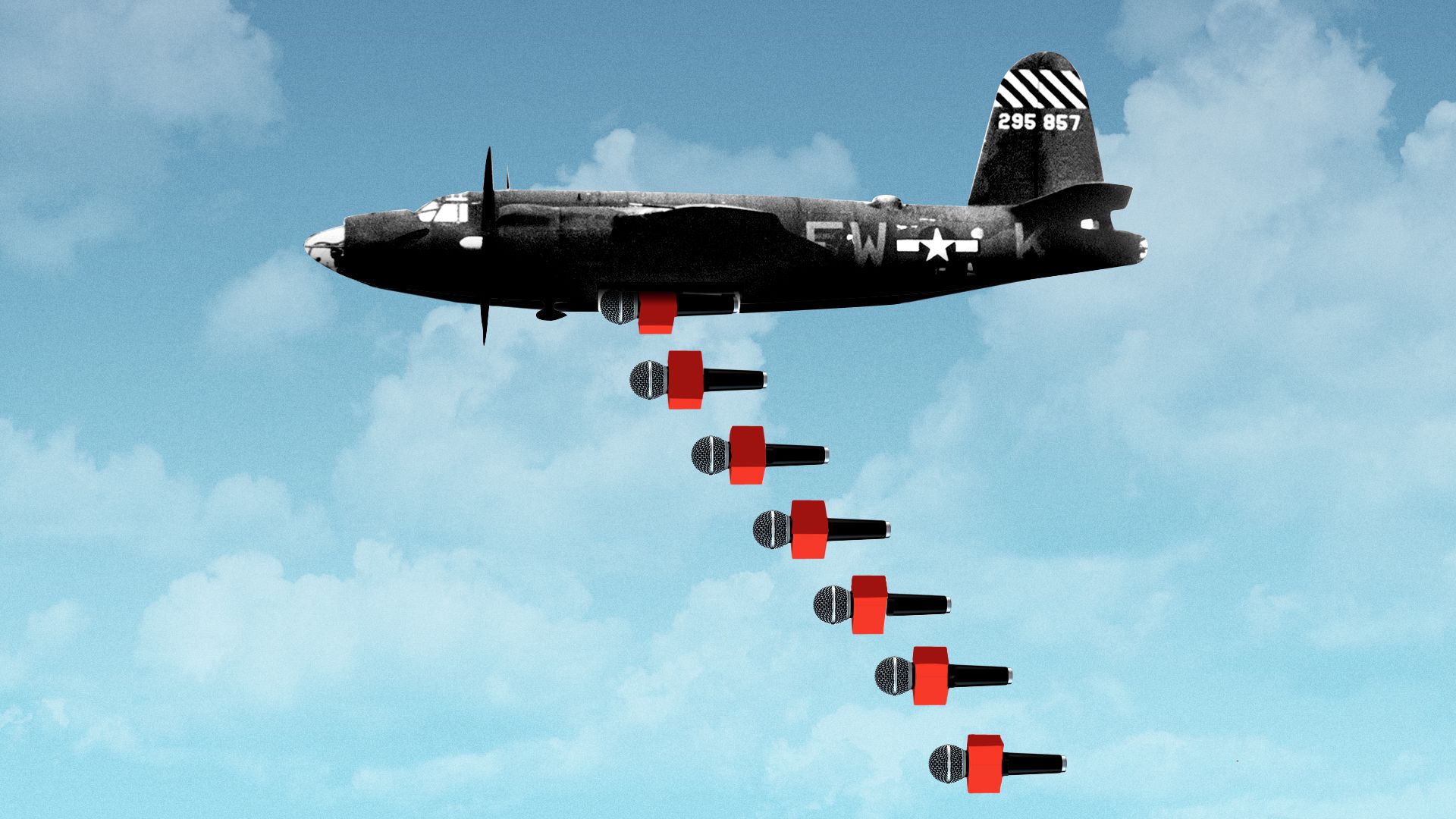 The impeachment process has widened the rift between solidly pro-Trump media and conservative-leaning news outlets — especially at Fox News, where daytime news anchors and primetime opinion hosts often find themselves at odds.
Why it matters: It's rare for the tensions between conservative outlets to be aired so openly, as they're being forced to choose between backing President Trump at all costs and reporting candidly on his troubles.
7. Political ads become 2020 flashpoint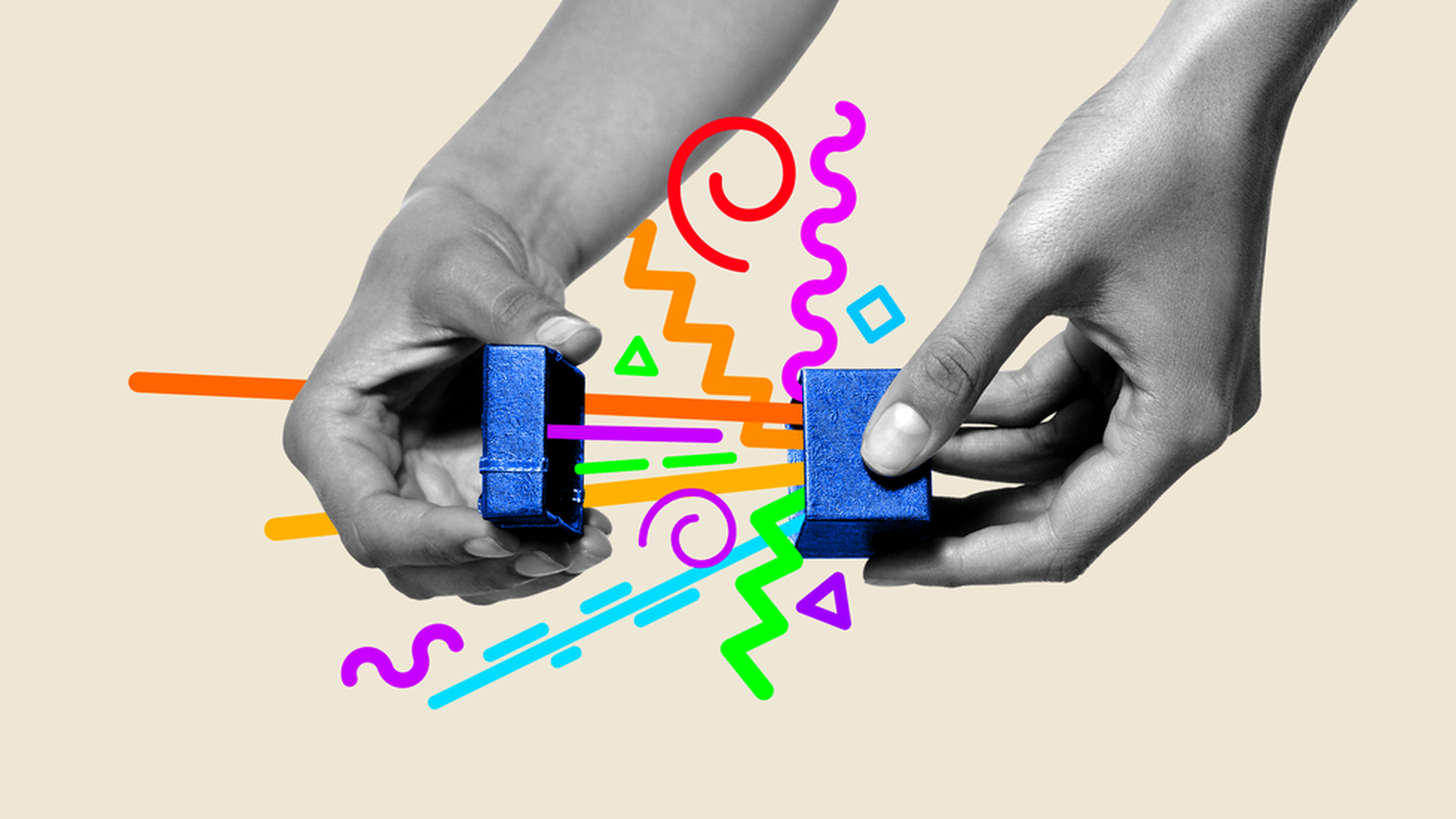 TikTok, the Chinese-owned viral karaoke app, said last week that it would ban political ads because they don't fit the company's goal of creating an "entertaining, genuine experience" for users.
Why it matters: Absent strict government regulation of political ads across all media, the decision over how to manage those ads is left to individual media companies.
And while most outlets have faced this dilemma for years, the hyper-political environment leading up to 2020 is shining a stronger spotlight to their decisions.
The big picture: TikTok's position is unusual compared to its Big Tech competitors in the U.S.
Yes, but: Facebook, Google and others have faced enormous scrutiny for letting groups buy ads that promote false or misleading claims.
Be smart: It's not just Big Tech that's grappling with these decisions.
Last week, The Daily Beast reported that CNN refused to air two Trump campaign ads that push misleading claims and suggest the network's anchors are the Democrats' "media lapdogs." The Trump campaign says the ad is factually accurate.
8. 1 Gen Z thing: Teens use TikTok to cope with school shootings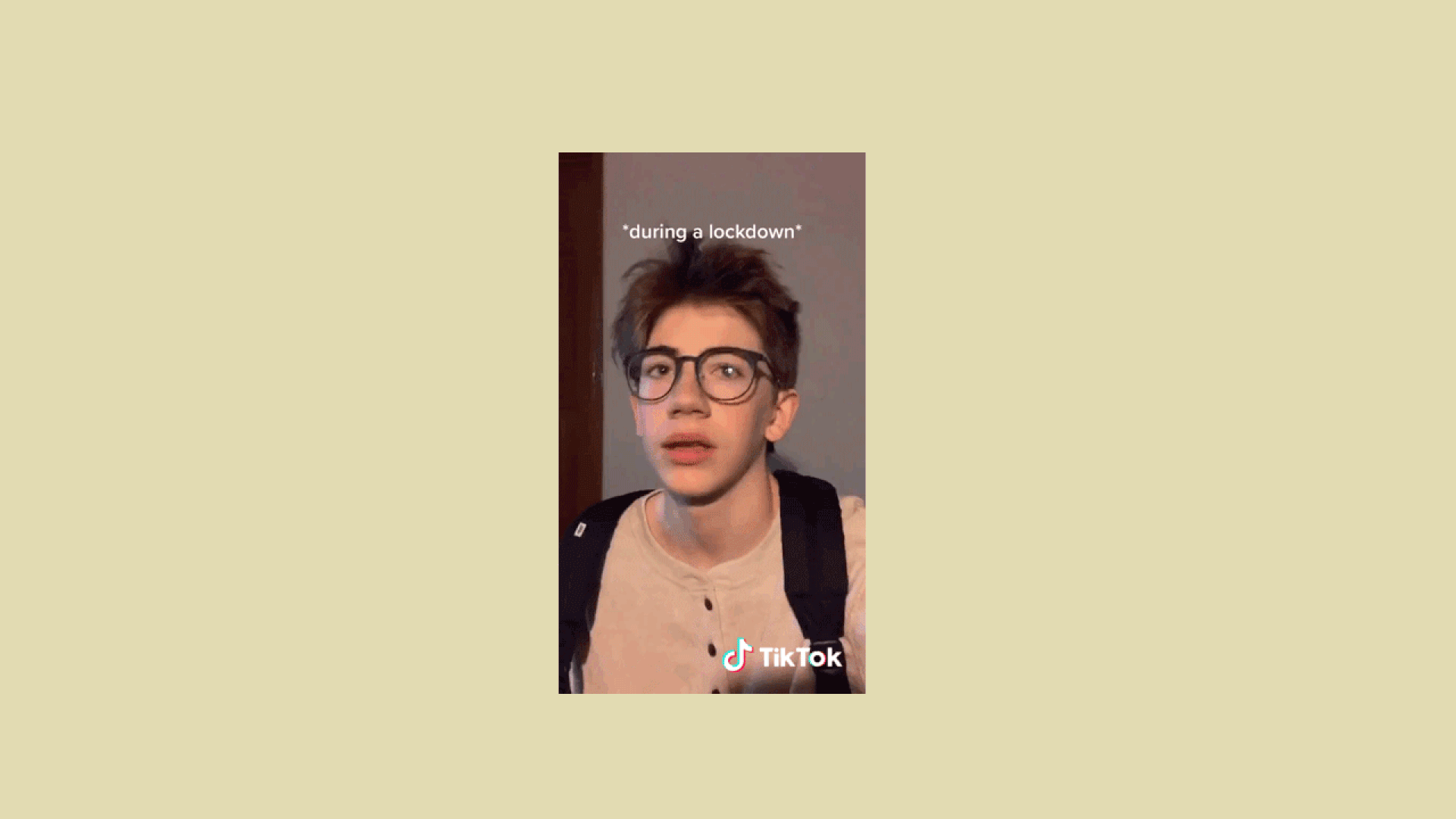 Gen Zers are posting viral videos on TikTok's #darkhumor page as a way to come together and cope with the increasing realities of school shootings, Axios' Marisa Fernandez writes.
The bottom line: Not all young people are expressing their frustrations and helplessness over school shootings through walk-outs or marches. Small videos and comment threads are becoming a different form of expression and activism.
Editor's note: NBC is an investor in Axios and Andy Lack, chairman of NBC News and MSNBC, is a member of the Axios board. MSNBC & Axios engage in a weekday sponsored television appearance at 5:55am ET.