Axios Media Trends
July 25, 2023
Today's Media Trends, copy edited by Sheryl Miller, is 1,291 words, a 5-minute read. Sign up.
🍎 NEW: France's competition regulator says it's notified Apple through a formal statement of objections against its app tracking practices, confirming Axios' April report.
The step means the authority found evidence of illegal anticompetitive behavior in its initial review of complaints it's received.
Situational awareness: Big Tech earnings kick off this week, and investors are eagerly watching for signs of improvement in the ad market. This week will also test investor optimism in all of the massive investments being made in AI.
📅 Tuesday: Snap, Microsoft, Alphabet; Wednesday: Meta; Thursday: Apple and Amazon
1 big thing: Copycat conundrum
Nearly every major social media feature has been copied or iterated on by rival apps, causing most major social media platforms to begin to look the same.
Driving the news: TikTok on Monday debuted a set of new features akin to Twitter and Threads that lets users share written thoughts and updates.
The company declined to provide many details about why it's moving into the text space, especially because it's long been so committed to vertical video, but noted that text "broadens options for creators to share their ideas and express their creativity."
Be smart: Social media giants have a long track record of adopting popular features and integrating them into their own apps to stay competitive. (See chart above.)
Their key points of differentiation are increasingly becoming their philosophies, values and use cases.
Meta, for example, says Threads — its Twitter, or "X," rival — is meant to be "a friendly public space for conversation" that won't focus on news and politics.
What to watch: When a trend dies out, it tends to do so across the whole ecosystem.
For example, Reddit, Spotify and Meta have all shut down their Clubhouse copycat features and apps for live audio in the past 18 months.
2. Reality check: Momentum fades fast
Engagement with Threads has slowed since its blockbuster debut two weeks ago, according to new data.
Why it matters: Despite the chaos surrounding Twitter, now called "X," no app has been able to meaningfully match its level of daily engagement since launch.
Driving the news: New data from Similarweb finds that app engagement with Threads has decreased by roughly 75% since its peak on July 7, two days after it officially launched.
What to watch: Threads still does not yet have a direct messaging feature, nor does it allow users to view posts in chronological order.
Improvements could help bolster engagement as "X" continues to evolve chaotically.
Of note: Similarweb's data only measures Android engagement, for now. But at this scale, its data scientists say the trends don't tend to be significantly different for Android vs. iOS.
Threads launched globally last month, but it's still not available in the EU.
Go deeper: Inside Musk's plan for an "everything app" to replace Twitter
3. Spotify CEO on record user growth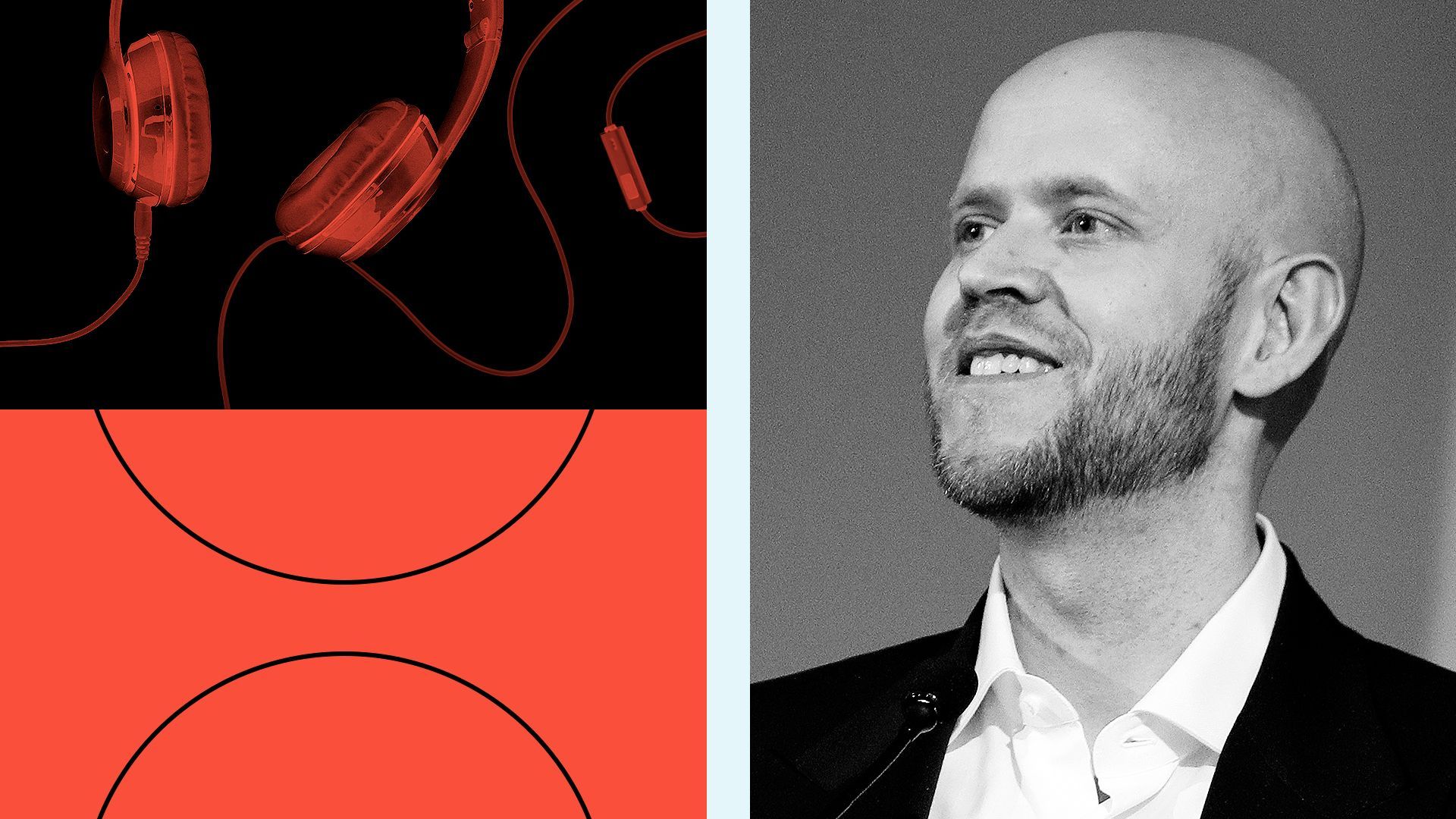 Spotify said today that it added a net 36 million new monthly active users last quarter, the highest quarterly gain in its history.
Its premium paid subscriber base also grew by 17% year over year to 220 million, ahead of guidance and representing the highest second-quarter growth for paid subscribers in the company's history.
Yes, but: Spotify is still not profitable.
And charges incurred from previously announced cost-cutting efforts, including layoffs and real-estate sales, put a temporary dent in the company's gross margin last quarter.
Spotify's stock sank in premarket trading in response to the news.
On the bright side: Adjusting for those one-time restructuring charges, Spotify's adjusted gross margin was in line with guidance it provided to investors last quarter.
In an interview, Spotify CEO Daniel Ek said he's bullish that the company will continue to grow its user base, even in more mature markets, but that conquering developing markets is key.
"[I]f you think about the world's population of 7 billion, the reality is the vast majority of that 7 billion are in developing markets like China, India, Southeast Asia, etc." Ek said.
Neither Ek nor Spotify CFO Paul Vogel commented on whether the company anticipated more layoffs, but Ek said it would continue to put cost-cutting measures in place around things like company travel.
The big picture: Wall Street is putting more pressure on streaming companies to grow their profit margins after years of rewarding them for user growth at all costs.
New investments in video podcasting will also be an important ad revenue driver. "In the short term, the ad market is much bigger on the video side," Ek said.
Spotify said yesterday that it would increase the price of its premium subscription plans by $1–$2 — the first price increase it debuted since launching Spotify Premium more than a decade ago.
What's next: The company said it anticipates adding fewer premium subscribers next quarter (4 million), which could be a response to the price hikes.
4. Scoop: Forbes union spars with management over pay equity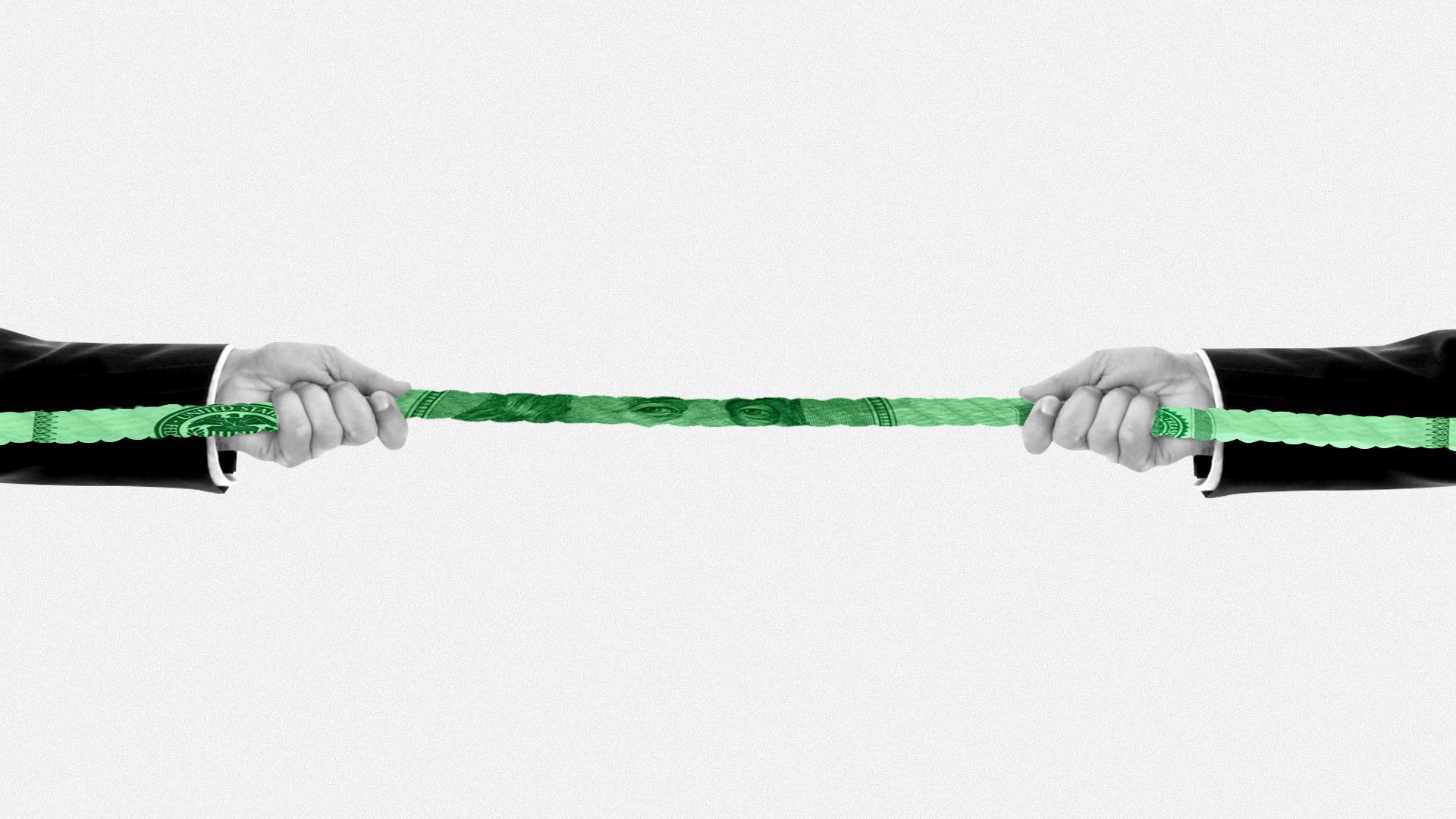 Stark disparities in salaries and tenure exist between white newsroom workers and people of color at Forbes, according to a union study Axios' Kerry Flynn and I obtained.
Why it matters: The study results come as Forbes' union and management continue to battle for a contract, bolstering the union's concerns of inclusivity that it's raised since joining the NewsGuild of New York in 2021.
Details: The survey, parts of which were shared in March, found the union's 61 full-time white members make $94,360 on average, almost $15,000 more than its eight Black members and $7,000 more than its 10 Asian members.
The six Hispanic or Latino staffers in the union, however, outearn white members, on average, earning $99,750 annually.
It also said the 20 longest-tenured members are all white and that no current staffers who have worked in the Forbes newsroom for at least 10 years are people of color.
Forbes managing editor Joyce Bautista Ferrari said in a Slack message to staff seen by Axios that the guild "cherry-picked" the data and said it "fails to take into consideration different types of jobs that exist in the newsroom, skills required for various roles, years of experience, expertise and many other factors that affect compensation decisions."
The guild, which represents around 100 Forbes newsroom workers, acknowledged some of those factors in its study.
Context: Other newsroom unions have created studies on pay equity and shared them internally and publicly during contract negotiations.
NewsGuild published a study in 2021 of 14 unionized newsrooms owned by Gannett in which women earned $9,845 less than the median salary of men. A Gannett spokesperson said at the time that the information was outdated and criticized the methodology.
NPR's union in 2022 found that 75% of employees within its three highest salary bands identified as white. NPR executives acknowledged the pay gap issues internally.
Sign up for Axios Pro Media Deals authored by Kerry Flynn and Tim Baysinger.
5. Streaming inflation grows
Every major subscription streaming company has increased its prices in the past year in an effort to address Wall Street's push for profits.
Why it matters: The average consumer is willing to pay roughly $42 monthly for streaming services.
With prices rising, more consumers are being forced to lean into cheaper ad-supported options.
Driving the news: Spotify said yesterday it would increase the price of its premium subscription plan by $1–$2 — the first price increase it's debuted since launching Spotify Premium more than a decade ago.
The change comes days after YouTube Premium Music and YouTube Premium Video both increased their prices.
Peacock last week also introduced its first price hike since launching in 2020. It follows most other streamers who have similarly hiked prices in the past year.
Netflix said last week it would make its cheapest ad-free plan unavailable to users in the U.K. and U.S., forcing them to take on a much more expansive plan as their cheapest ad-free option.
By the numbers: The median increased price among major video streaming services and audio streaming has been $2 and $1, respectively, over the course of their lifetimes.
6. 🎀 "Barbie's" lasting impact
"Barbie's" blockbuster weekend debut, combined with a better-than-expected $82 million opening for Christopher Nolan's "Oppenheimer," led to one of the best North American opening weekends of all time, per Comscore.
Why it matters: Nearly all other domestic weekend records have been propelled by the openings of superhero films or major action and adventure franchises.
"Barbie's" massive haul, which totaled $162 million after all tickets were counted Monday, represents an important milestone for female-focused films.