Axios Media Trends
July 20, 2021
Today's Media Trends is 1,496 words, a 6-minute read. Sign up here.
Historic TV moment: Jeff Bezos' successful space flight marks the second billionaire space flight captured on live TV and video this month.
Situational awareness: The spat between the White House and Facebook, explained.
1 big thing: Substack pushes into podcasts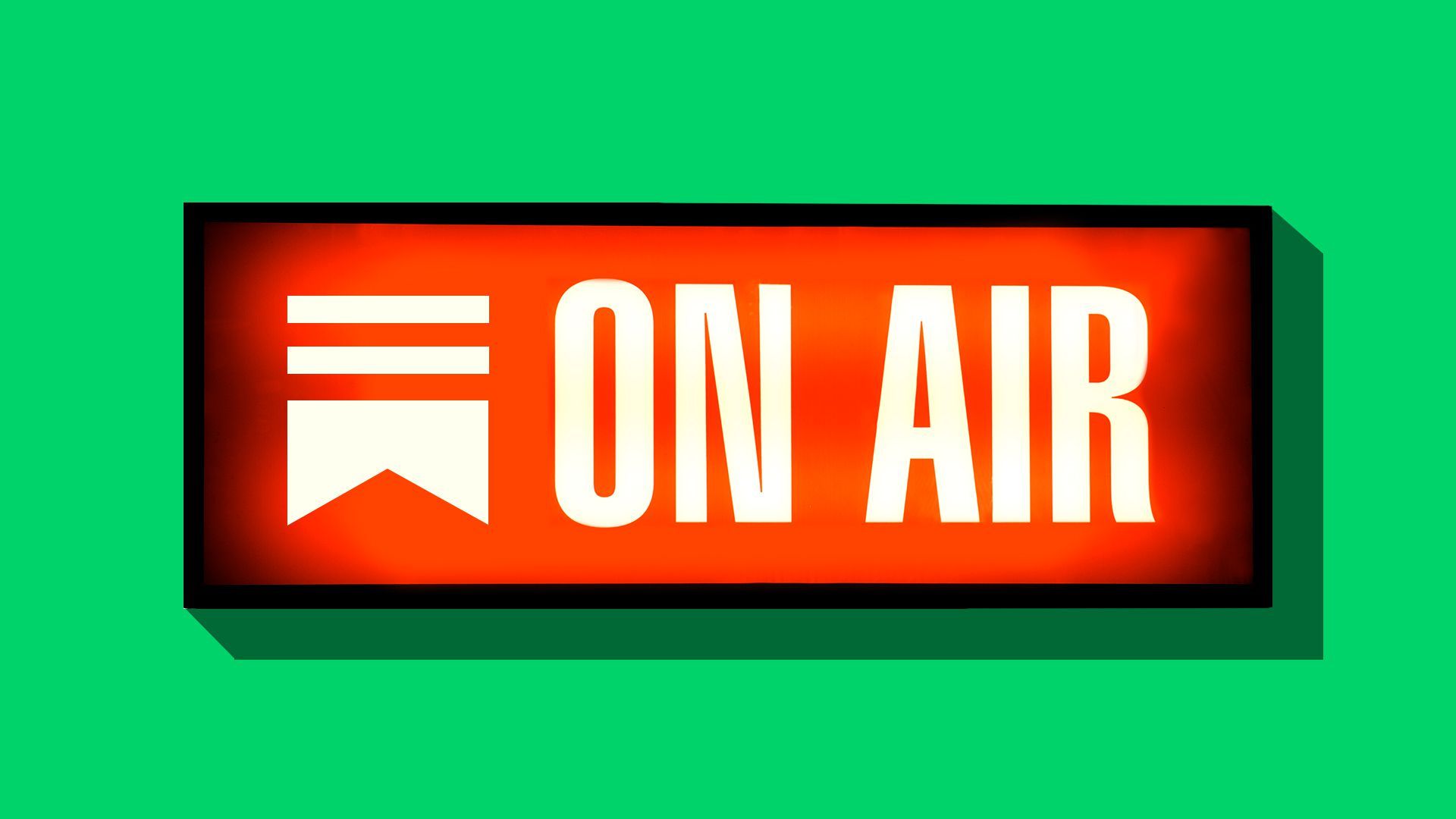 Substack is funding the launch of a new podcast network called Booksmart Studios, executives tell Axios.
It's the newsletter company's first major financial investment in podcasting.
Why it matters: Substack sees the venture as a way to deepen its commitment to podcast publishing on its platform and as a case study for what's possible for independent podcast networks.
"We're in the very early days of podcasting on Substack, but some podcasts are already making hundreds of thousands of dollars a year through the platform," Substack co-founder Hamish McKenzie tells Axios.
Details: The new network is being launched by two seasoned public radio journalists: Michael Vuolo, former producer of WNYC's "On The Media," and Matthew Schwartz, a Murrow Award-winner and NPR contributor.
It will be home for five new podcasts to start, including offerings from media veterans John McWhorter and Bob Garfield, among others. (Garfield was fired from New York Public Radio in May for violating its anti-bullying policy.)
How it works: Vuolo and Schwartz have been given a six-figure advance from Substack, enough to cover the salaries of the two full-time co-founders and five part-time producers and hosts.
Shows will be available to users anywhere they get podcasts, in addition to a public RSS feed. Subscribers will get access to extra content, like full-length interviews.
Like newsletters, Substack will take a 10% cut of podcast revenues once its advance payment expires after the first year. Each advance payment offer is individually tailored.
"There's a certain number we've got to hit," Schwartz says. "We've figured out. It's in the thousands."
Some examples of podcast-first Substacks include Krystal Ball & Kyle Kulinski's Krystal Kyle & Friends; Time to Say Goodbye by Jay Caspian Kang, Tammy Kim, and Andy Liu; and Matt Taibbi and Katie Halper's Useful Idiots.
2. Scoop: AT&T scrambles to sell Xandr as losses mount
AT&T is in discussions to sell its ad unit to Indian ad tech giant InMobi, sources tell Axios.
The big picture: AT&T is scrambling to get the ad unit off of its balance sheet.
Sources say it's losing tens of millions a year and has been grossly mismanaged by AT&T. Talks are ongoing and could fall through.
Why it matters: AT&T built Xandr under the leadership of then-CEO Randall Stephenson as a way to bring more automation to TV advertising.
But without the data and inventory from AT&T's media units, which are being spun off, Xandr's platform is not worth all that much.
For InMobi, one of India's largest ad tech companies, a Xandr deal could give the company more scale at a fire sale price.
Be smart: Xandr made most of its money from transactions it facilitated on the sell-side internally on behalf of AT&T, monetizing WarnerMedia properties and DirecTV addressable ad inventory.
Details: The company has been shopping the unit for months. Several strategic buyers and private equity firms looked at the asset and passed, including Microsoft, Roku and Mediaocean.
There are three major issues with the business, according to conversations with more a dozen senior ad industry executives:
1) The company's financials are in disarray. Sources say the company will consider the fire sale a success if it can get at least $1 billion for the unit.
Sources familiar with company financials say that price tag is way too high.
Xandr brings in roughly $300-$380 million in revenue annually and loses between $50-$90 million, depending on how losses are accounted for, according to at least four sources familiar with its numbers.
2) The company has been mismanaged and neglected by AT&T following the departure of several high-level officials.
Sources say it became clear AT&T's top management had given up on ad tech when it became clear it was giving up on media.
3) Xandr's tech was good, but its execution misfired.
3. Ad tech boom
There's been an explosion in advertising and marketing tech deals this year, a sign of life for a sector that not long ago was looking ready to crumble with the deprecation of third-party tracking cookies.
Why it matters: A collision of recent events has made ad and marketing tech firms more palatable to public shareholders and more intriguing to private investors.
Those events include the surge in e-commerce, gaming and streaming during the pandemic, a massive recovery in advertising, and the race to replace cookies.
Driving the news: Outbrain is expected to start trading publicly this week. The "chum box" firm raised $200 million ahead of its IPO earlier this month. Its rival Taboola started trading publicly last month via a SPAC merger.
There have been several ad tech firms that have announced bids to go public or have gone public in the past year, including Integral Ad Science, DoubleVerify, Viant, AppLovin, PubMatic and Innovid.
Publicly traded giants like The Trade Desk and Magnite have seen their share prices increase ten-fold from five years ago.
4. Exclusive: Dozens of new writers join Facebook's Bulletin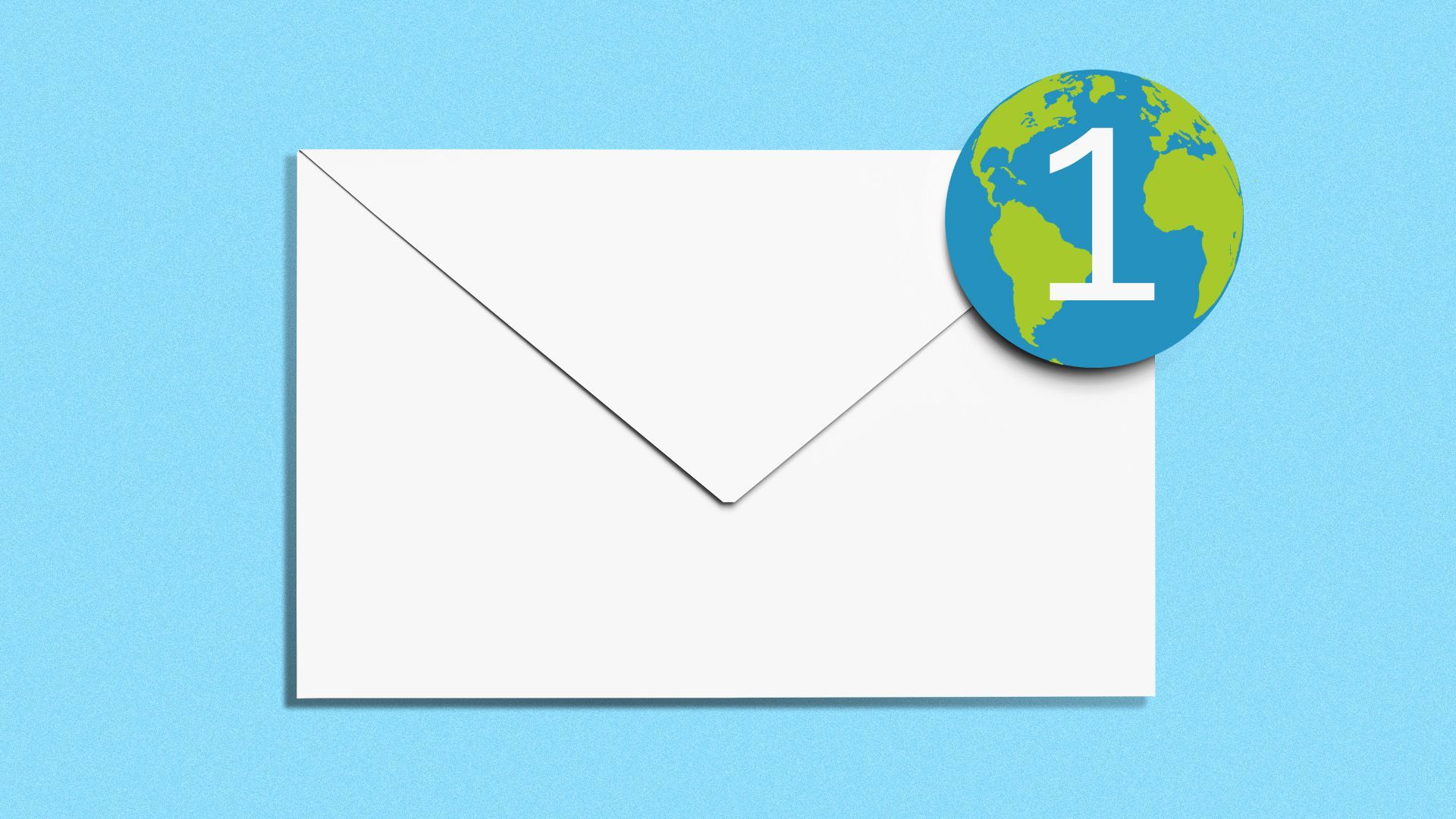 Facebook on Tuesday will announce more than 30 new writers are joining its independent publishing platform Bulletin, including Gen Z activist Malala Yousafzai and Eurasia Group founder Ian Bremmer.
Why it matters: The new additions show that Facebook's initial investments in Bulletin have so far proven successful in luring global talent to the platform.
All writers in this initial test phase of Bulletin are receiving multi-year licensing deals to start their newsletters and build a relationship with readers, a spokesperson tells Axios.
31 new writers, including celebrities, academics, activists, subject matter experts, scientists and authors, are joining the platform to build newsletters and websites.
Some of the familiar names on the platform include former Obama official Robert Gibbs, actress Rhonda Ross and Emmy award-winning producer Alina Cho.
The big picture: Several tech and news platforms are racing to attract newsletter writers amid a creator arms race. For Facebook, the ability to offer writers a wide potential audience of social media users is a clear advantage.
"Most of my audience is on Facebook," says Jiquanda Johnson, author of the new Bulletin newsletter, Black Like Us, which tells stories from a variety of Black perspectives.
What's next: Facebook is expected to announce a wave of local reporters who will join Bulletin in the coming weeks.
5. Hollywood hot potato
Smaller Hollywood studios, eager to capitalize on the media M&A boom, are exploring sales at sizable valuations.
Sources confirm a report from The Information that LeBron James' entertainment firm, SpringHill Company, is exploring a sale at a possible valuation of $750 million.
The Wall Street Journal reported from Reese Witherspoon's production company Hello Sunshine is exploring a sale at a roughly $1 billion valuation. Axios has confirmed the sale talks.
Variety reported last week that indie production studio A24 is held talks about a sale for up to $3 billion.
Why it matters: Per Puck's Matthew Belloni... "Everyone seems to be convinced we're entering a gold rush of M&A in entertainment, given the weighty asking prices floated recently for independent production companies ... To me, it's the opposite: Bankers see the peak, so these companies want to get out now before the inevitable consolidation and downsizing."
The big picture: Per Bloomberg's Lucas Shaw ... "[T]he MGM deal was the single best thing that could have happened to other entertainment businesses looking to sell themselves."
6. Conservatives look to build their answer to "The Daily"
The Daily Wire on Monday launched its newest podcast, "The Morning Wire," a 14-minute morning news update that's being pitched as the conservative alternative to shows like "The Daily" from The New York Times and "Up First" from NPR.
The big picture: The Daily Wire has become one of the most successfully conservative podcast produces, in large part due its flagship show "The Ben Shapiro Show."
Last month, conservative media guru Howard Polskin published an analysis that found that two shows produced by The Daily Wire are the fastest-growing conservative news podcasts in the country.
Bonus: Conservative media diets tied to distrust in health officials
People who rely on conservative media have much less confidence in key public health institutions and experts, and are much more likely to believe misinformation about the vaccine, according to a new study from the Annenberg Public Policy Center at the University of Pennsylvania.
Why it matters: The survey finds a widening gap between Americans who trust key health institutions and those who don't.
7. 1 fun thing: CNN hiring nearly 500 people in streaming push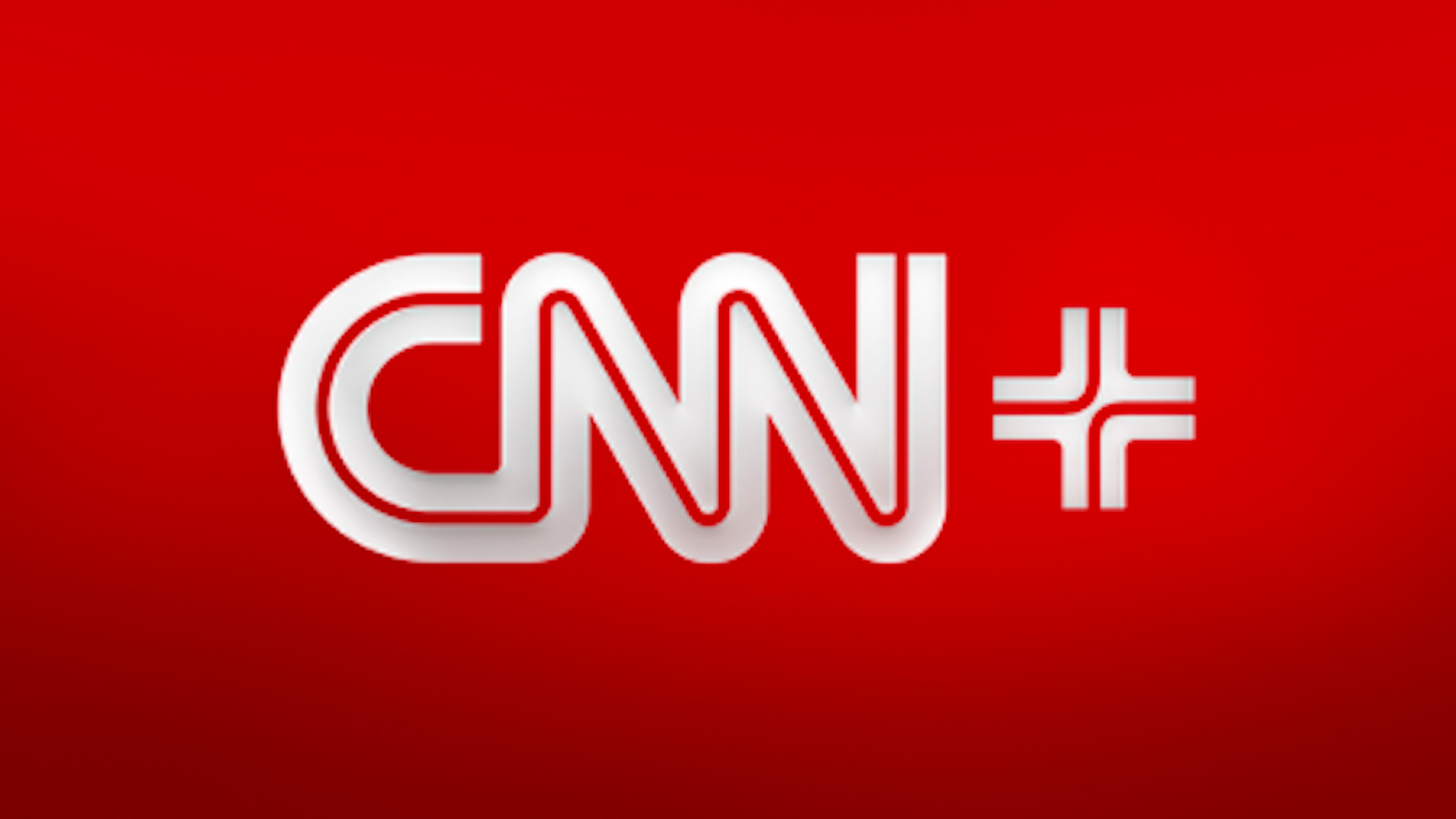 Sources tell Axios that CNN plans to hire hundreds of people to help launch its new streaming service CNN+.
By the numbers: It plans to bring on about 200 journalists, in addition to about 250 product, engineering, analytics, growth marketing staffers.
There are about 150 people working on the app right now, with the vast majority being product, tech, audience development and marketing roles.
Why it matters: CNN is committing to building out a standalone streaming news operation, after a few failed attempts at creating a standalone streaming app with original content, most notably CNN Pipeline.