Axios Media Trends
April 02, 2019
Thanks for subscribing to Media Trends. Tell friends to follow along by signing up here.
Situational awareness: Axios Space, your new weekly missive covering the latest in the trends, business and science of space, officially launches next Tuesday. Sign up here to get the first edition.
1 big thing: Mayor Pete surges
Democratic 2020 hopeful Pete Buttigieg is — by every measure — having an ascendant moment as a candidate for president.
Why it matters: It remains to be seen how much of the Buttigieg interest, or media interest for any particular candidate, is a flavor-of-the-month sugar rush vs. momentum that continues to build and can sustain itself for a year and a half.
Case-in-point: Buttigieg's media surge comes on the heels of other media highs from Democratic hopefuls like Sen. Kamala Harris and Beto O'Rourke.
Yes, but: "I don't see another candidate rising from the level of obscurity that Mayor Pete has come from," says Christopher Massicotte, a partner at DSPolitical, a progressive digital consulting firm.
Parsing out Pete: The mayor of South Bend, Indiana, is generating more social media interest on a per article basis than any of his rivals, according to data from social media analytics company Newswhip. And that's just one of many signs of intensifying interest in "Mayor Pete."
Buttigieg has generated more engagement with his tweets (2.10 million interactions) during this period than any other candidate's main account except O'Rourke (2.17 million) — with half as many followers.
In that time, he's added more followers on Instagram (90k) and Facebook (75k) than any other candidate except O'Rourke (92k, 82k), per CrowdTangle.
Interest in Buttigieg, as seen through Google searches, has taken off.
The big picture: Traditional media plays a huge part in fueling the online stardom of presidential contenders.
"When you have a big moment and people start talking about it online, you have to organize around it and create more opportunities for more people to engage," says Tara McGowan, CEO of democratic digital firm ACRONYM.
Mayor Pete's meteoric rise began following his March 10 CNN town hall, after which he sent out an email to supporters urging them to share clips of the debate with friends, instead of directly asking for fundraising dollars.
"That event created a permission structure for their friends to pay attention and get interested," McGowan says. "When you have a mainstream media event, it's a really valuable thing that you can build from and capitalize on quickly through social media."
Go deeper: Read the full story from Axios' Neal Rothschild and me.
2. America's local news crisis linked to polarization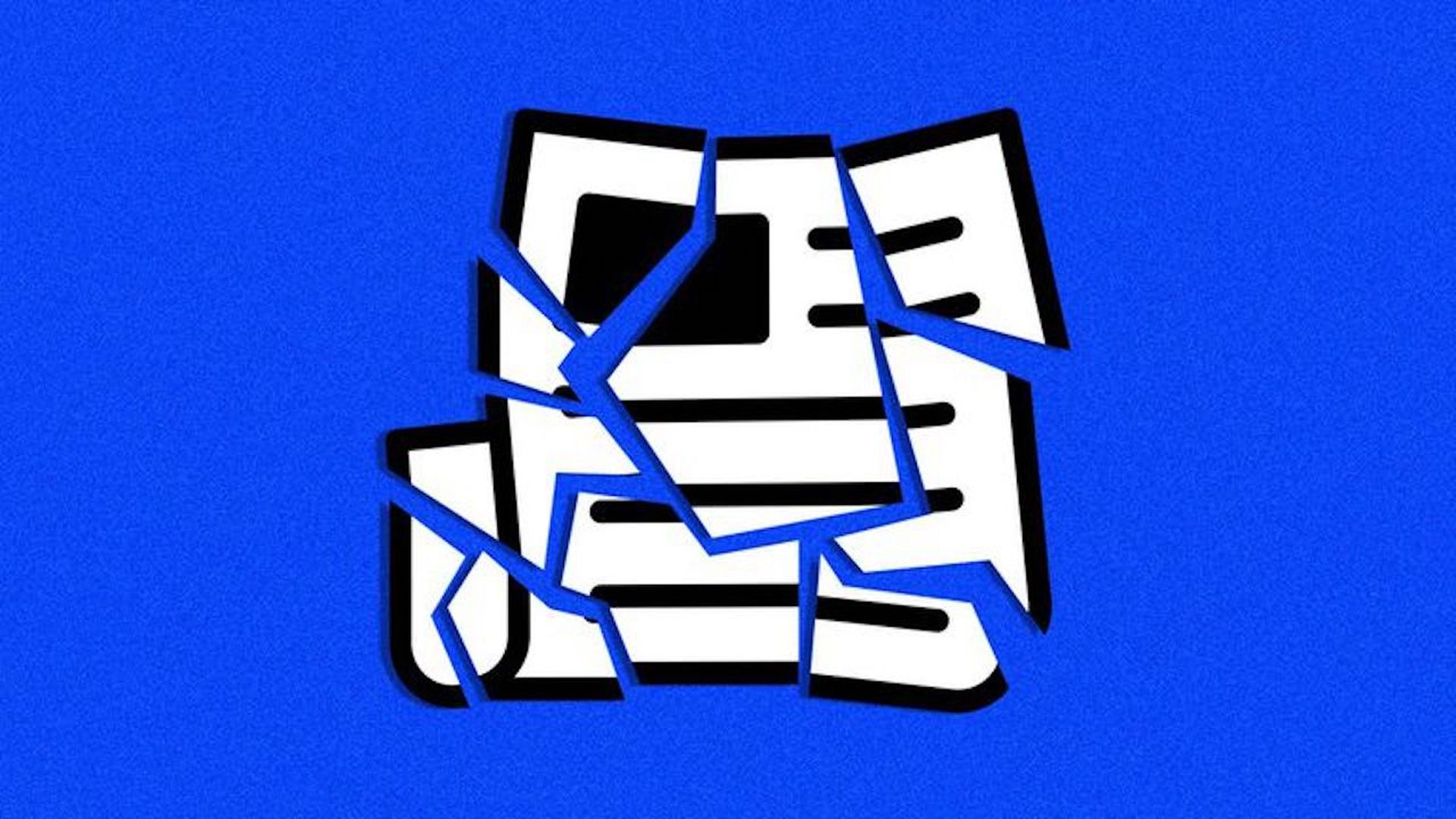 New research showcased in Scientific American shows that when local newspapers shutter, citizens increasingly turn to national news sources for political information — which the report says "emphasize competition and conflict between the parties."
Why it matters: The findings underscore the roughly $1 billion being donated by philanthropists, corporate backers and tech companies to save local news, and puts more pressure on society to address the issue ahead of the 2020 election.
Details: The study focused on split-ticket voting, a practice in which voters cast their ballot in favor of a presidential candidate from one party and a senatorial candidate from another.
It found that communities that experienced a newspaper closure split their tickets less frequently than those that didn't during the presidential and senatorial elections between 2009–2012.
The big picture: The findings are notable because they show a direct link between the rise of partisanship and local attrition.
Previous reports have showed that the loss of local news can be devastating on a community — impacting everything from government operational costs to voter turnout — but this draws a direct correlation.
Gut Check: Local news interest vs. importance
3. News power pendulum swings back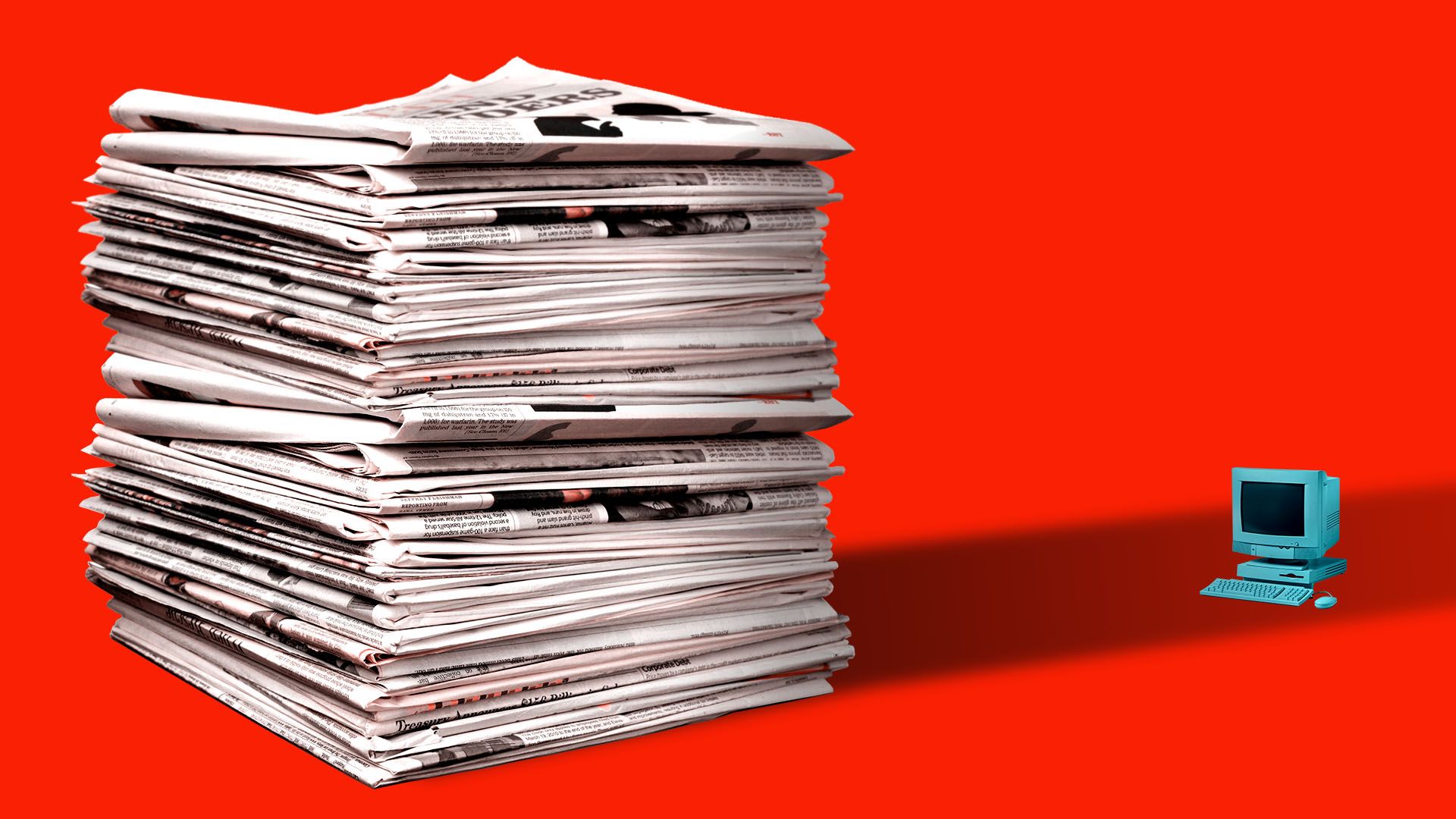 News outlets have for years struggled to gain leverage over tech companies for distributing their content, but in the past week, they've racked up some major wins.
Why it matters: The wins provide hope that news companies will one day be able to leverage their original content and trusted relationships with users online to sustain themselves — even in an environment where they have to rely on technology partners for much of their distribution.
The wins:
Facebook might pay up: CEO Mark Zuckerberg said Monday the tech giant may actually begin paying news publishers to distribute their content via a new, dedicated tab for quality news on its site and app.
Apple awareness: Publishers that were quick to join previous tech efforts to distribute news, like Facebook Instant Articles, are approaching Apple's latest news product, Apple News+, with more skepticism.
Europe rewrites internet rules: The European Parliament signed off on a much-debated copyright law last Tuesday, which includes a provision that would require sites like Facebook and Google to pay a fee when they summarize news stories and link to them.
Be smart: These efforts are small steps towards gaining true total market power.
Even if Facebook makes a dedicated tab for news where publishers get paid, most of Facebook's eyeballs still flow through its News Feed, where established publishers aren't prioritized over posts from everyday people.
The EU may have taken an aggressive stance on protecting news publishers' intellectual property, but no such efforts are close to being passed in the U.S.
Reality check: A new report from Monday Note suggests that the magazine industry will lose 50% of its revenue per reader via participating in Apple News.
4. Talent biz expands from talent
Endeavor, one of Hollywood's biggest talent agencies, is about to file confidential paperwork for an IPO, the Wall Street Journal reports.
The big picture: Endeavor has invested in boosting its own media arsenal, beefing up its investment in the UFC, building a podcast business and acquiring over-the-top video company NeuLion.
Why it matters: "The move away from pure talent representation has been seen across Hollywood at agencies like CAA and UTA, as stars' salaries decline and TV shows draw smaller numbers of viewers due to the proliferation of entertainment choices," Nicole Laporte writes for Fast Company.
5. Nielsen and Comscore stocks slide amid drama
Comscore and Nielsen, two of the biggest providers of media measurement and analytics, have seen their stocks sink over the past week after separate reports of corporate drama.
The big picture: The media measurement market has gotten more complicated as the analog world reckons with digital, putting more pressure on companies to invest in innovation, which can be costly and controversial.
Nielsen stock was down roughly 10% Friday after the New York Post reported that private-equity giant Blackstone Group was bowing out of the bidding process.
Comscore stock was down roughly 30% after CEO Bryan Wiener and President Sarah Hofstetter — both of whom came to Comscore less than a year ago — abruptly stepped down citing irreconcilable differences with the company's board.
Between the lines: The media industry has been rooting for Comscore, in part to provide competition to TV measurement rival Nielsen.
Be smart: Sources say that the rift between Wiener and Hofstetter and the Comscore board were over what was best for the company versus what was safest.
Wiener had outlined a plan for several strategic investments last quarter in order to bring Comscore ahead of market rivals that the board thought were too costly given their goals to maximize short-term profits.
6. Discovery's global streaming push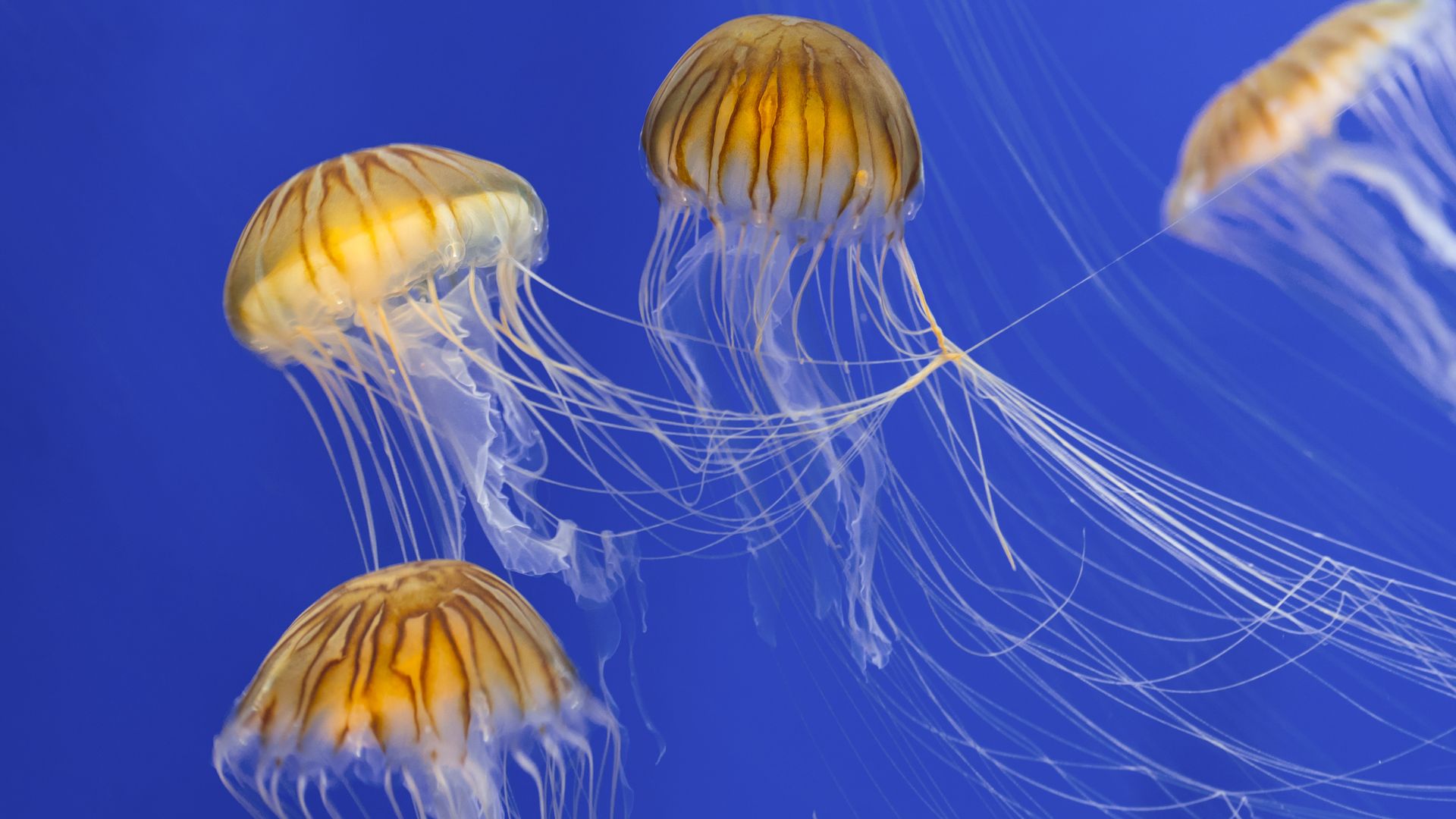 When most people think of Discovery Communications, they think about Shark Week, true crime stories and lifestyle programming.
Yes, but: While most U.S. TV networks have been focused on building streaming services here at home, Discovery has been quietly building an arsenal of direct-to-consumer streaming brands overseas, many centering on sports or niche interests, like cars or nature.
Driving the news: Discovery and the BBC announced on Monday a ten-year, multimillion dollar content agreement to build a streaming service akin to the "Netflix of nature." It's expected to launch at the end of 2019.
Around the world:
In Europe, Discovery owns and operates Eurosport Player, a streaming service that focuses on sports. Eurosport Network, a linear channel, owns Olympic rights for the next three Olympic cycles in Europe, as well as major cycling and tennis rights. All of the games are available on Eurosport Player.
In Asia, Discovery launched Golf TV earlier this year, which is a global service (not available in the U.S.) with a huge appeal in that region. "The hottest market for golf in the world right now is Asia," says Peter Faricy, CEO of Discovery's direct-to-consumer business.
In the Nordic region, it owns Dplay, which focuses on general TV entertainment content, similar to Hulu.
In the U.S., Discovery owns Motor Trend, a streaming service for car lovers. The company has teased other streaming service ideas from HGTV and the Food Network, both of which it acquired via the Scripps deal.
The big picture: Discovery's vision for streaming is bigger than entertainment. Like the New York Times, it eventually hopes to build lifestyle services through its direct-to-consumer products.
Between the lines: "Another common thread throughout Discovery's streaming services is that over 50% of the viewing is from non-fiction programming," Faricy says.
Worth reading: The Wall Street Journal's Ben Mullin goes further on this in an interview with Discovery CEO David Zaslav.
7. 1 fun thing: "Game of Thrones" demand explodes
Demand for the final season of "Game of Thrones" is at a record high, according to Parrot Analytics, a data science company that measures and predicts global demand for content.
By the numbers: According to Parrot's research given to Axios, "Game of Thrones" is now 159 times more in demand in the U.S. than the average TV show title.
This continues to put the show into Parrot's "exceptional" demand category, of which Parrot says only 0.01% of TV series manage to enter.
To give you a sense of scale, other shows in the exceptional category, like "The Walking Dead" and "Brooklyn Nine-Nine" noted in the chart above, don't come close to the "Game of Thrones" in terms of demand.
"Demand" is defined as the desire and want for content and is composed of actual viewership (streaming and downloads), social media engagement (hashtags, liking, sharing), and research actions (reading about shows, writing about shows, etc.).
Parrot has built its business by mostly measuring demand, and its work is cited frequently by Hollywood trade publications.
Meanwhile, the upcoming season finale, airing April 14th, is putting pressure on its parent company HBO and Pay-TV provider Dish to come to a distribution agreement, Bloomberg reports.
HBO has lost millions of customers due to the months-long dispute.
Dish has suffered from major subscribers losses due in part to blackouts with HBO and, until recently, Univision.