Axios Media Trends
July 28, 2020
Today's Media Trends is 1,857 words, a 7-minute read. Sign up here.
📅 Today at 12:30pm ET I'll be speaking with Sen. Jacky Rosen (D-Nev.), and female business owners about the state of small businesses during the coronavirus. Register.
📺 We're back: "Axios on HBO" returns Monday, Aug. 3, at 11pm ET/PT on HBO. Watch the trailer.
⚡ Situational awareness: Former CBS digital chief Jim Lanzone has been named CEO of Tinder, owned by Match Group.
1 big thing: Scoop — Facebook boycotters lobby lawmakers on antitrust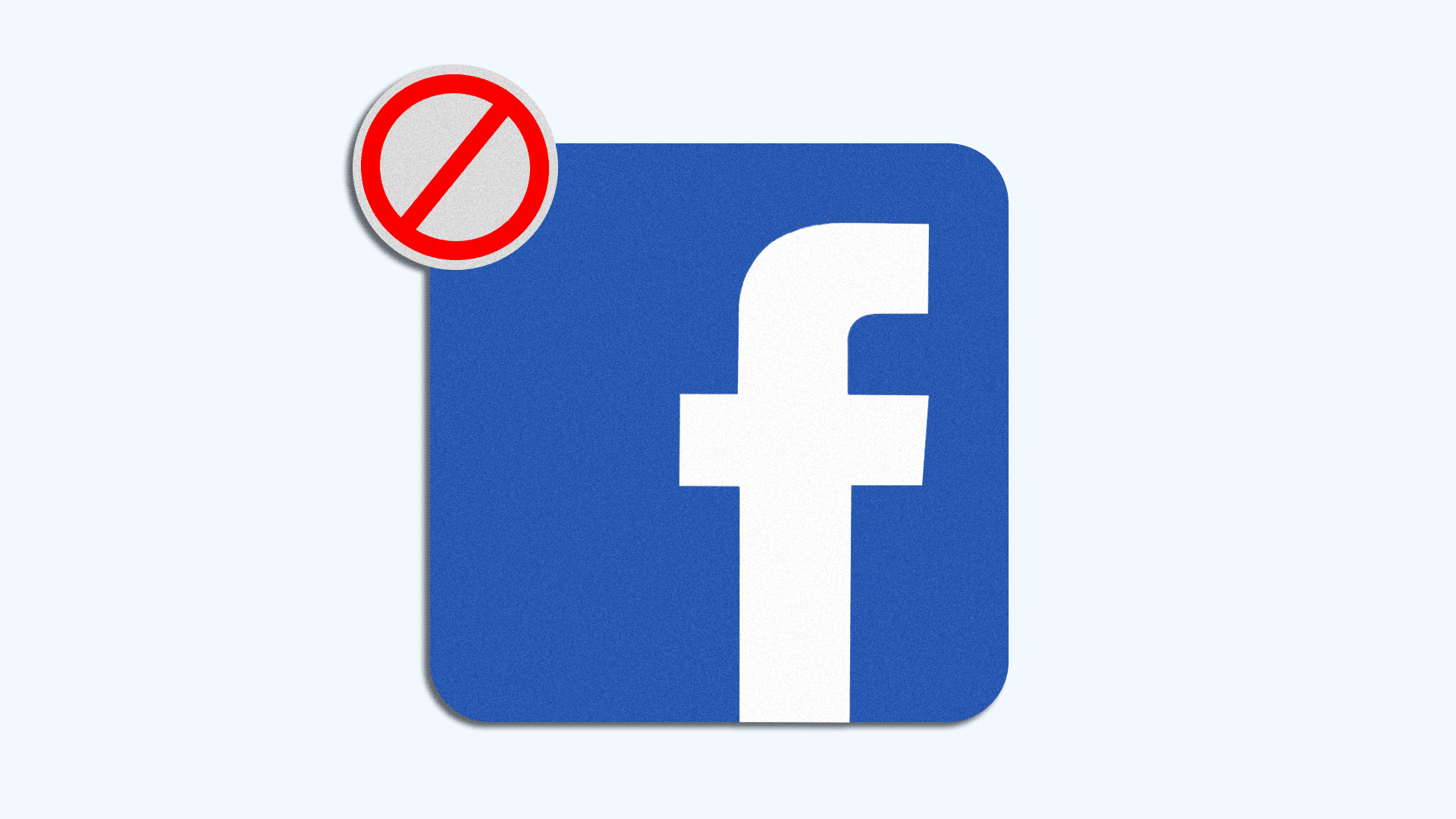 Organizers of the #StopHateforProfit advertising boycott say Facebook's ability to withstand their campaign suggests a competition problem and are urging House antitrust investigators to press CEO Mark Zuckerberg on the issue Wednesday.
Why it matters: If the boycott isn't enough to get Facebook and other social media platforms to take firmer action against hate speech, its organizers are hoping pressure from Washington will get results.
What's happening: Common Sense Media, a tech advocacy group, has written letters to the House Judiciary antitrust subcommittee on behalf of the boycott organizers, which also includes groups like the NAACP, Color for Change and the Anti-Defamation League.
They want House Judiciary antitrust subcommittee members to raise the boycott with Zuckerberg at a landmark hearing Wednesday.
Details: In a letter written to all committee members and obtained by Axios, Common Sense CEO Jim Steyer tells lawmakers the boycott campaign has "highlighted how much control Facebook has over online advertising."
The letter is the second of two notes sent to lawmakers in the past week.
It provides sample questions they want lawmakers to ask Zuckerberg, such as, "[I]s it accurate that you have said that advertisers will be back soon? Does this mean they have no real alternative?" Zuckerberg has reportedly told employees as much.
Another sample question: "Facebook offers tremendous reach and targeting capabilities to advertisers. What alternatives do advertisers have to reach the demographic audiences held captive by Facebook?"
Some of the groups leading the boycott, including the NAACP, have individually been in touch with lawmakers regarding the hearing, sources say.
Between the lines: Steyer says the aim is "fundamental regulatory change," which could include Facebook being forced to divest Instagram and WhatsApp.
For its part, Facebook has long said breakups aren't the answer for the issues it has wrestled with but has called for regulation to help reduce the amount of harmful content online and harmonize differing standards on privacy and other issues.
What's next: Steyer says that the Stop Hate for Profit campaign is going to be continuing past July. "We will be making an announcement about that later this week."
2. Police vs. press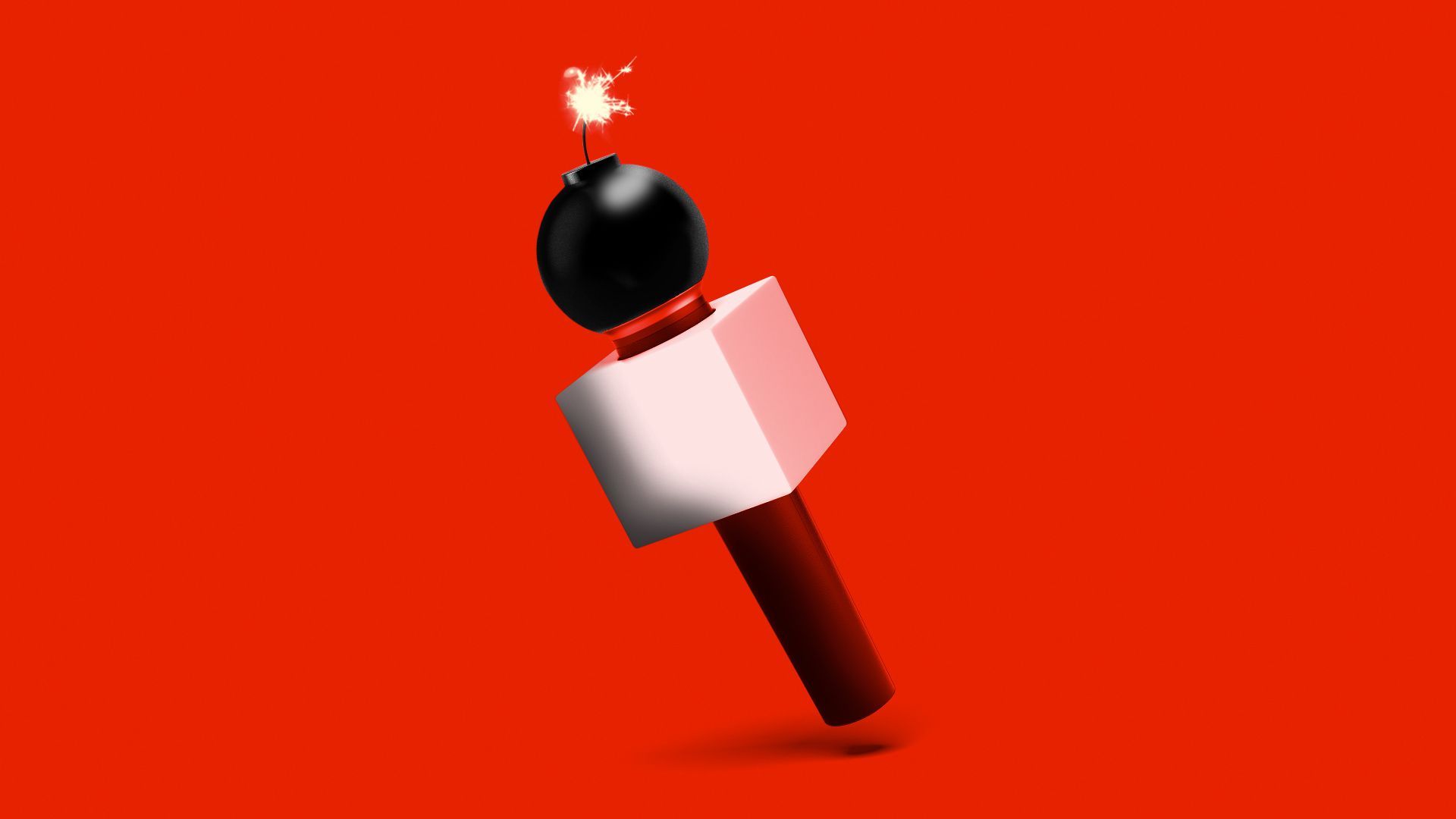 There have been over 546 total press freedom incidents in the U.S. in the past few months, with roughly 137 — over 25% — coming from law enforcement, according to new data from the U.S. Press Freedom Tracker.
Of the 125 physical attacks on the press during the recent protests, 77 have come from law enforcement.
New police rules also threaten journalists' access and independence.
Driving the news: The escalating protests in the Pacific Northwest and elsewhere around the country are causing a surge in incidents, which were going down after the initial protests had begun in late May.
In Portland, there have been 52 reports of journalists being abused, according to the Press Freedom Tracker, cited by Columbia Journalism Review.
In Seattle, journalists are angry that a Seattle judge ruled that five outlets, including the Seattle Times, must hand over unreleased photos and videos of a protest in May to help law enforcement solve an investigation.
In New York, the police department has put forth new rules for review that give officers the ability to further restrict journalists from covering police activity.
Be smart: Experts fear that police are using the excuse of protecting federal property to suppress protest coverage.
"I do think that the federal forces in Portland appear to be using the presence of federal property as an excuse to operate, not a reason — and that those operations are threatening to chill press reporting and broader free expression," says Joshua Geltzer, executive director of the Institute for Constitutional Advocacy and Protection at Georgetown Law Center.
3. Over $500 million of national TV ads at stake if baseball is canceled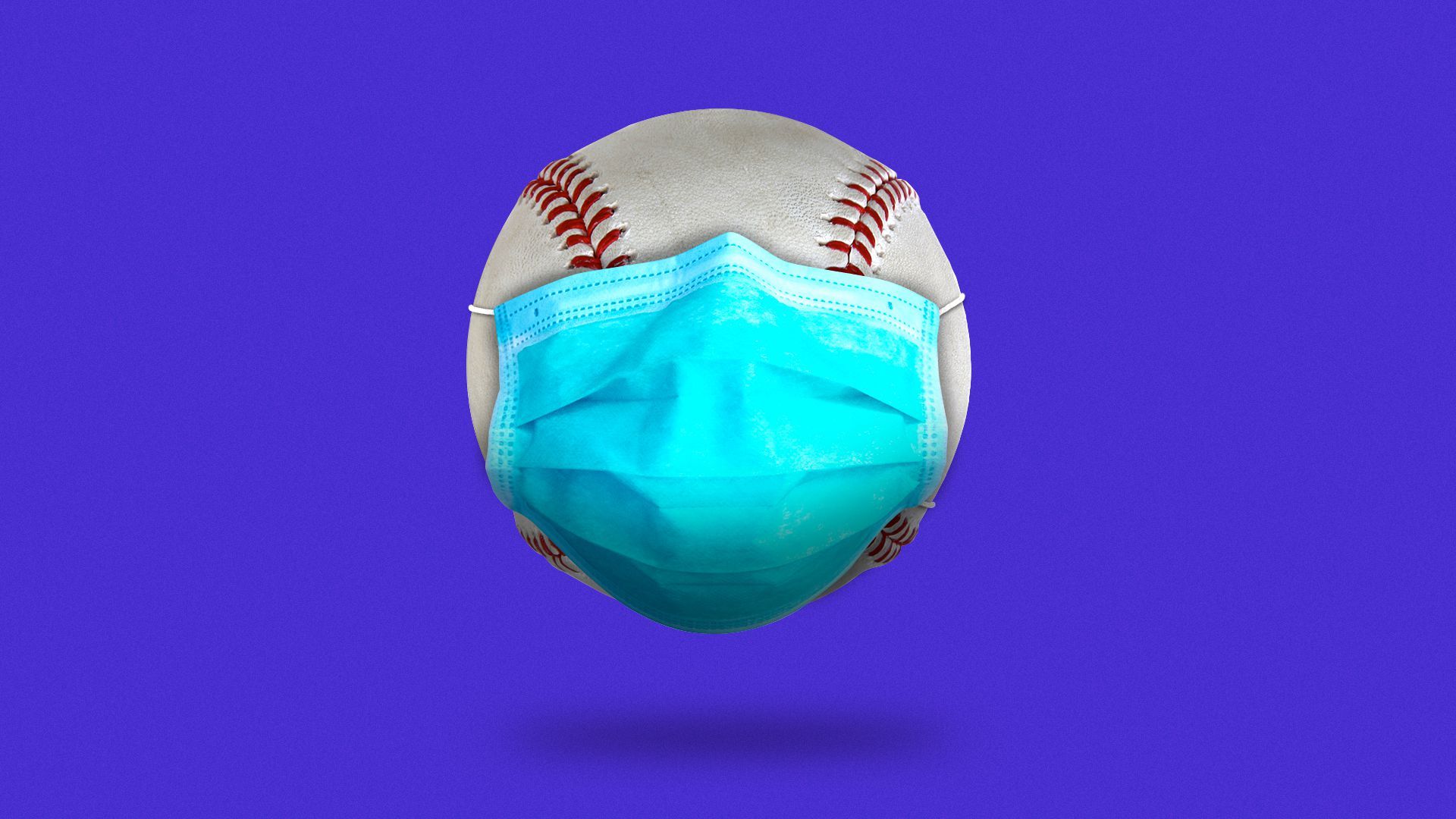 Baseball might get canceled this season, putting TV networks and pay-TV providers in a position to lose as much as $587 million in national TV ad dollars, according to a new report from iSpotTV, a TV ad measurement company.
Why it matters: These figures are on top of mounting ad losses for the television industry. eMarketer expects television ad revenue to be down $10 billion in the first half of the year, due mostly to the coronavirus.
By the numbers: Baseball was off to a hot start, both from a viewership and advertising perspective.
ESPN said it had its largest audience ever for the opener between the Washington Nationals and the New York Yankees.
Those ratings helped generate $27.8 million in TV ad dollars, per iSpot.
The big picture: Baseball is one of the most lucrative professional sports franchises globally. Its media rights alone cost nearly $3.6 billion, according to SportBusiness Consulting.
For regional and local broadcasters, the losses would be devastating. The rights for those networks were worth a combined $1.8 billion last season.
What's next: Networks and brands have to be watching closely as the most lucrative TV franchise, the National Football League, could still potentially be on hold. The NFL canceled preseason games on Monday.
4. Underrepresented groups step into media spotlight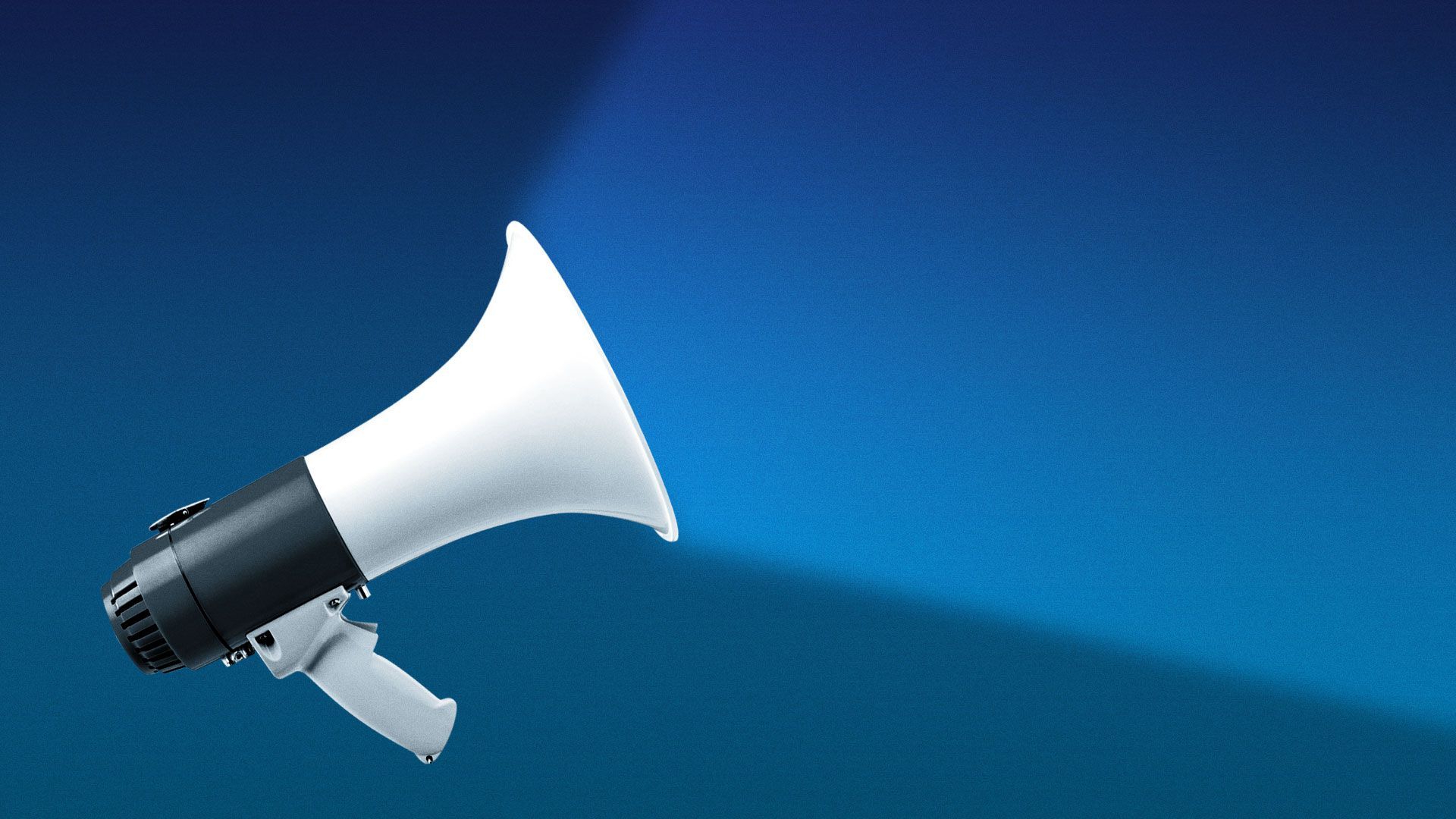 The coronavirus and Black Lives Matter protests have supercharged a diverse, intersectional civil rights movement, Axios' Stef Kight and I write.
The big picture: 2020 is provoking a cultural awakening — a unique moment in American history that Black Americans, immigrants, Latinos, women, people with disabilities and advocates for LGBTQ rights are all hoping to seize.
Media reflects the leading edge of this movement.
People with disabilities have been lobbying for better representation in Hollywood — both to create more characters who have disabilities and to hire more actors with disabilities, as the New York Times reported.
Latino employees at the Los Angeles Times via its Guild have created a Latino Caucus to advocate for better representation at the paper and to push for more coverage of their community.
The Asian and Pacific Islander community is the subject of the latest public service announcement campaign from the nonprofit Ad Council. It addresses racism and harassment against the population in light of COVID-19.
5. Scoop: Industry Dive's first big acquisition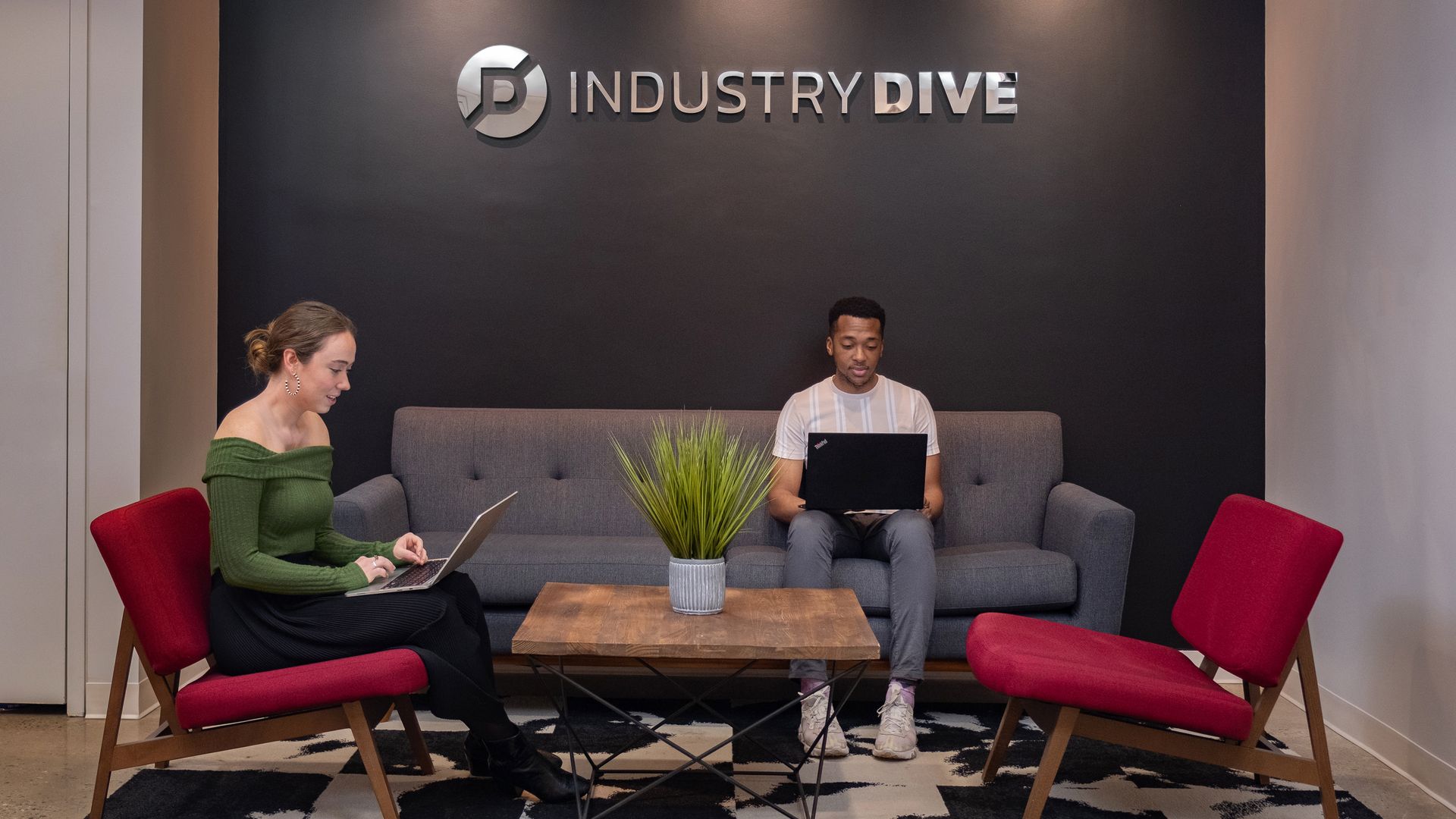 Industry Dive, a business journalism company, is acquiring the marketing arm of NewsCred, a global technology company, executives tell Axios.
The deal includes all of the studio's assets, including its 100+ client roster and 40 employees from NewsCred's Content Marketing studio.
Why it matters: Industry Dive is a niche B2B media company, but it's long been profitable, and it's pretty sizable.
The acquisition adds 40 new people to the company's 175 current employees and it expands its presence from D.C. to New York, London and Dhaka, Bangladesh.
Details: The acquisition will help Industry Dive sell custom ads to its audience of more than 11 million business decision-makers across 20 niche industries, which includes topics like banking, bio, pharmaceuticals, construction, education, grocery, marketing, retail, smart cities, transport, waste and others.
Industry Dive's growth strategy has always been to take business topics that already have sizable audiences and advertising potential and launch a digital, ad-supported newsletter and other products around each.
It determines which verticals to invest in through several criteria, like whether a particular field has high turnover, heavy government regulation or if there's high capital spend within the industry, particularly on technology.
"We think each vertical can be worth $10 million–$20 million just in digital newsletter ad spend," says Industry Dive co-founder and CEO Sean Griffey.
Retail is the company's largest vertical, and waste is growing fast.
The big picture: Last year, Industry Dive sold a majority stake to Charlotte, North Carolina-based private equity firm Falfurrias Capital Partners, seven years after its founding in Washington, D.C.
At the time, its revenue was roughly $30 million, according to sources.
Today, Griffey says revenue is up significantly and that the business is highly profitable.
"Q2 was our best quarter in company history from both a revenue and profit standpoint," says Griffey.
Bonus: Media, telecom deals down due to virus
Deal volume for the media and telecom industry has slowed significantly during the coronavirus, according to the latest report from PwC.
Yes, but: Some companies, like Industry Dive, with healthy balance sheets and access to capital are still trying to find opportunistic investments.
"We've seen this in past cycles during financial crises," says Bart Spiegel, deals partner, PwC U.S. "These times allow people to take a step back and opportunities present themselves."
Driving the news: While major deals are mostly on hold, there have been some small B2B media deals over the past few months, as companies try to find unique ways to partner and tackle future pandemic uncertainty with shared resources.
CB Insights, a market intelligence media company, for example, acquired the data assets of VentureSource, a venture capital data tool, from Dow Jones last week.
Venture capital investment is still pouring into media niche companies.
Wave.tv, a sports media company, raised $32 million last week.
Religion of Sports Media, a sports media company founded by NFL veterans, raised $10 million two weeks ago.
The big picture: Deals are dwindling broadly across all industries, in part because acquirers are concerned about delays in getting deals over the finish line amid the pandemic.
Go deeper: M&A activity falls despite fears of pandemic feeding frenzy
6. Conservative TV touts conspiracies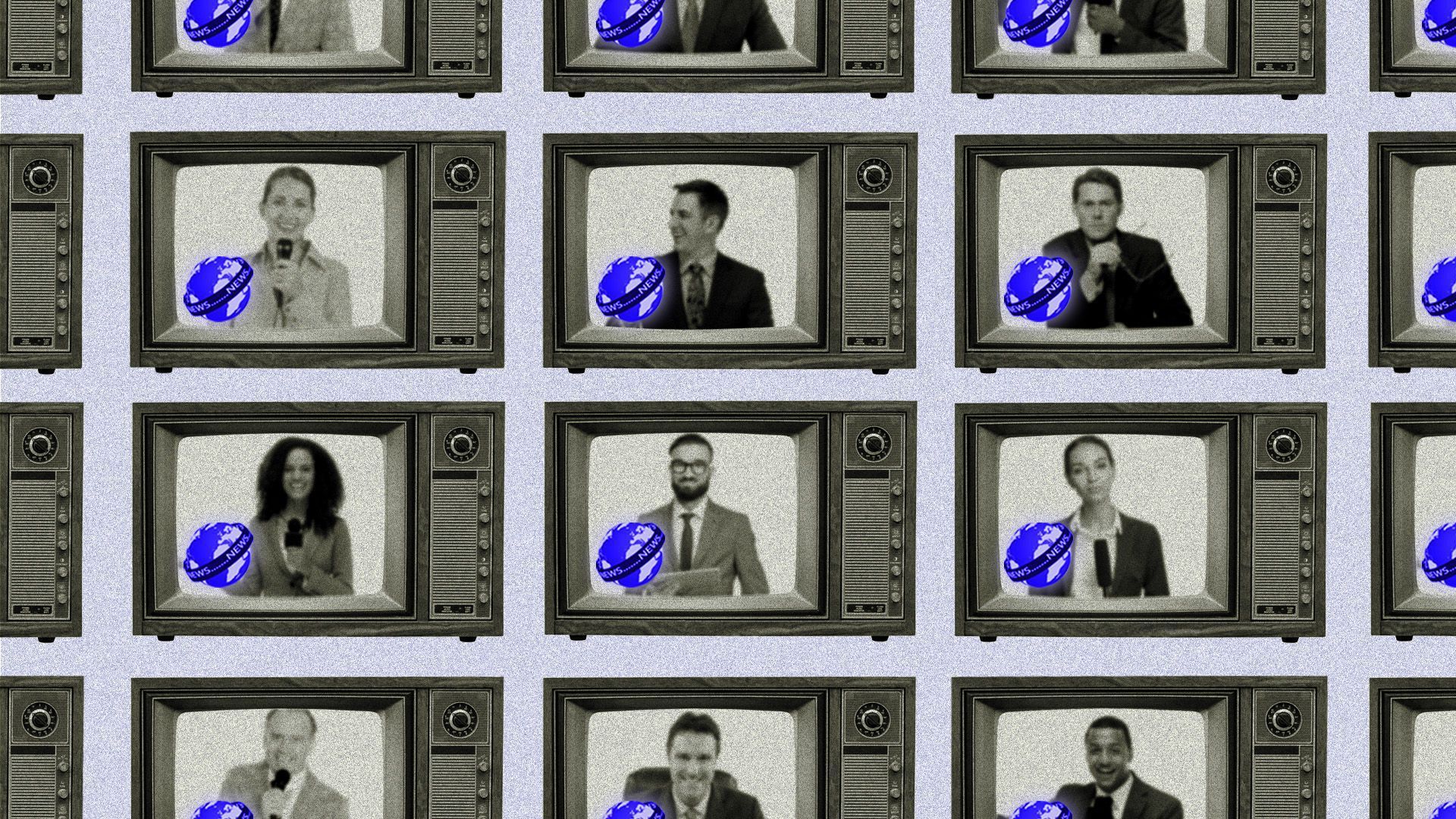 Several right-leaning TV networks and hosts have walked back or acknowledged giving prominence to conspiracy theories.
Why it matters: There's been a lot of focus over the past few years on misinformation spreading online. Yet some of the most damaging falsities have come from TV networks that reach millions of Americans daily.
Sinclair Broadcast Group asked its dozens of local affiliates not to air this weekend's episode of "America This Week," hosted by Eric Bolling.
The recalled show let discredited "Plandemic" activist Judy Mikovits tout a false conspiracy that Anthony Fauci started the coronavirus.
Fox News host Jesse Watters said in an interview Saturday with Eric Trump that QAnon, a far-right conspiracy theory movement, "uncovered a lot of great stuff when it comes to Epstein and the Deep State."
Watters later said in a statement: "While discussing the double standard of Big Tech censorship, I mentioned the conspiracy group QAnon, which I don't support or believe in. My comments should not be mistaken for giving credence to this fringe platform."
The big picture: Even big social media sites, which are usually more hesitant than traditional media companies to remove misinformation, have cracked down on these specific types of conspiracies.
7. Hollywood's lost summer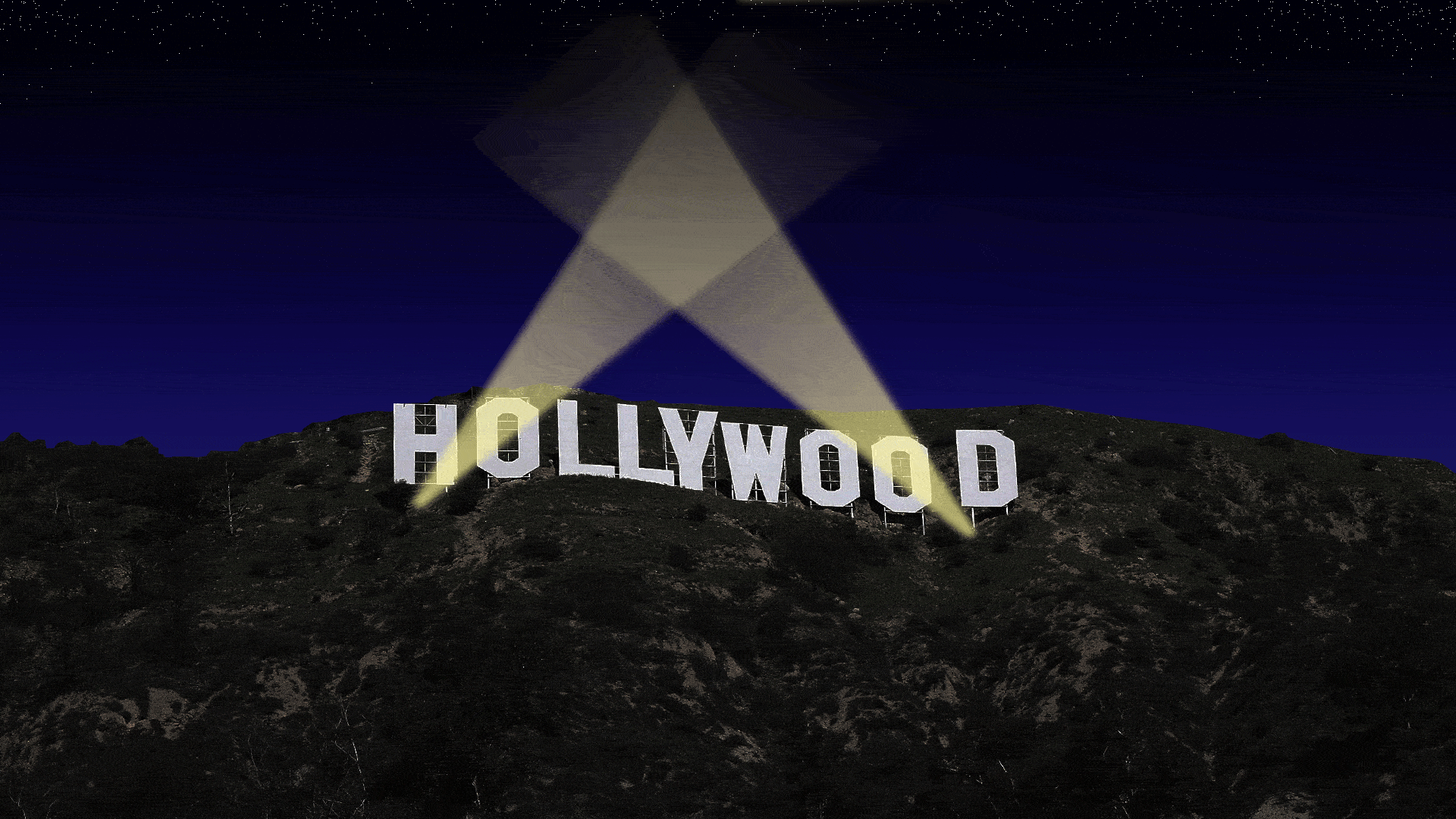 Nearly five months after Hollywood first began to shutter, the prospect of a reopening of theaters and production sets still seems distant.
Disney pulled its live-action remake of "Mulan" from its release calendar Thursday, marking the fourth time the entertainment giant has delayed the movie's theatrical debut.
"Star Wars" and "Avatar" sequels have also been delayed by a year, Disney said.
"Tenet," the highly anticipated Christopher Nolan film, was also pulled by Warner Bros. from its release schedule indefinitely after being delayed from its original July 17 debut.
Theater chains have suffered tremendously from Hollywood's pandemic pause.
AMC said last week that it's pushing back reopening of most U.S. theaters until mid- to late-August.
The bottom line: Hollywood is on track to face its worst year since the '70s.
What's next: Warner Bros. said Monday that "Tenet" will be released internationally starting on Aug. 26 before opening in some U.S. theaters over Labor Day weekend on Sept. 3, per Variety.
Go deeper: Hollywood's lost summer
8. 1 fun thing: Stress TV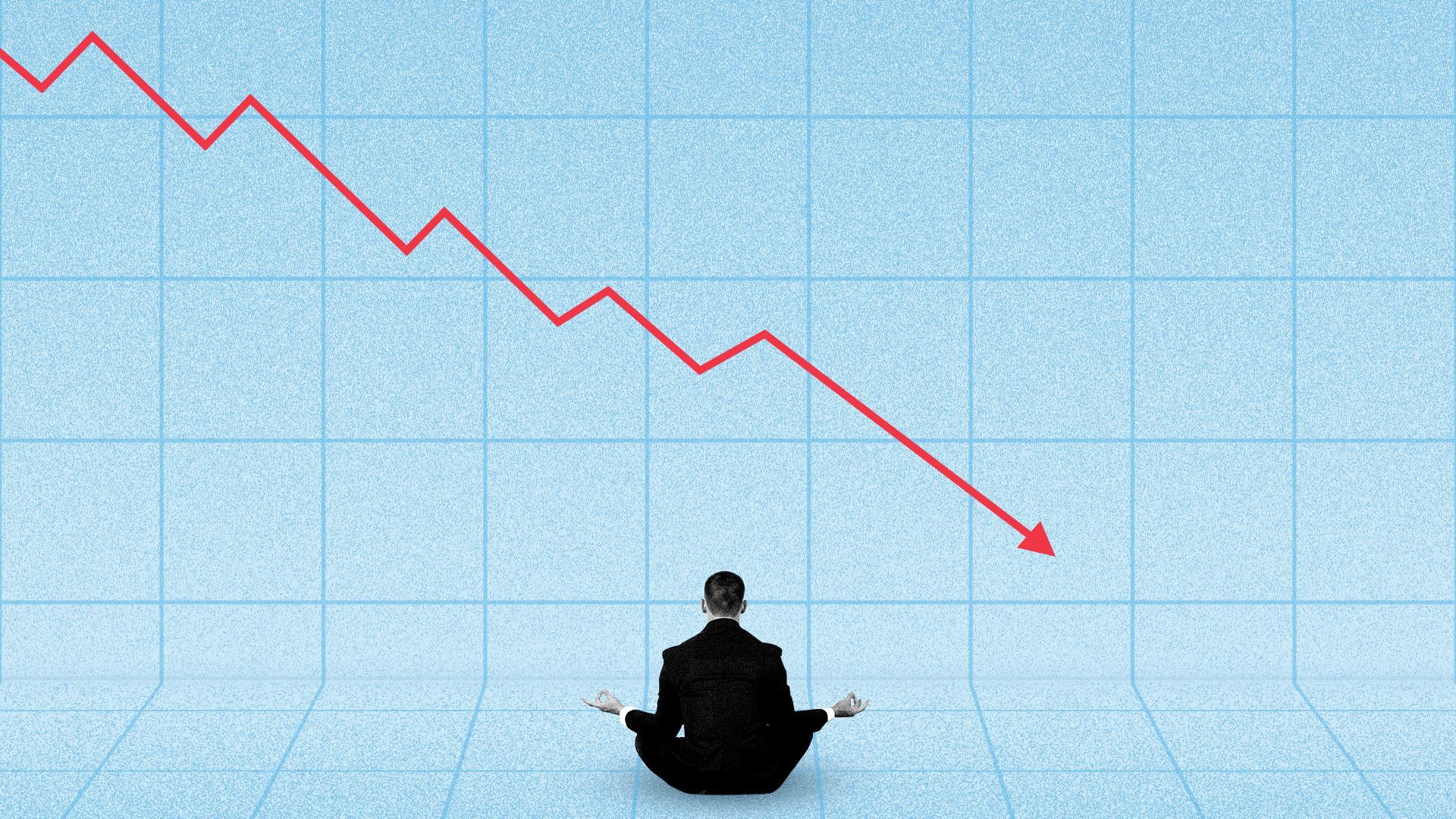 Amid the heightened stress from the pandemic, protests and the election, media companies are leaning into content that will help users cope with anxiety.
Driving the news: The stress relief app "Calm" is getting made into its own TV show.
HBO Max has ordered the series called "A World of Calm," which will feature celebrities like Nicole Kidman and Idris Elba. It's supposed to make users fall asleep while watching it.
Quibi created a daily meditation series called "The Daily Chill" last year to help users relieve anxiety with ASMR videos.
Snapchat says it's launching in in-app meditation experience with Headspace, a meditation app often used to help mitigate stress and anxiety.
The bottom line: Stress sells.