Axios Media Trends
February 12, 2019
Thanks for subscribing to Media Trends. Tell friends to follow along by signing up here.
Good morning from San Francisco. I will be moderating an event downtown tomorrow night on media and trust hosted by Edelman. Join us.
The Bezos/National Enquirer saga gets stranger: The Wall Street Journal reported Monday that American Media, Enquirer's parent company, asked about having to register as a foreign agent after publishing a glossy magazine promoting Saudi Arabia and its new crown prince.
The magazine is in hot water after Amazon CEO and Washington Post owner Jeff Bezos accused the Enquirer of extortion and blackmail.
1 big thing: Reddit raising and rising
Reddit announced Monday that it has raised $300 million at a $3 billion valuation, up from a $1.8 billion valuation when the company took in a $200 million in investment in 2017.
Why it matters: Reddit has focused its efforts over the past year on cleaning up its platform to build a better advertising model.
The 13-year-old social platform has been criticized in the past for lax regulation around hate speech, piracy, harassment, and even more recently, election interference — things advertisers don't like to be associated with.
Between the lines: Reddit has roughly 330 million monthly active users (MAUs), which means it's about the same size as Twitter — but its efforts to monetize those users haven't been great yet.
By the numbers: CNBC reports that the company's annual revenue is roughly $100 million, meaning each user is worth around 30 cents. By comparison, average revenue per MAU as of Q4 2018...
Facebook: $7.37
Twitter: $2.83
A big part of Reddit's value to advertisers is the demographic of its audience, which is mostly users ages 18–34. On its website, Reddit says 63% of its users are under 25 years old and 87% are under 35.
The big picture: The company has pushed aggressively over the past year to both clean up its site and focus on more lucrative advertising opportunities, primarily video.
The company said last year that it was averaging over 1 billion native video views and almost 1 million video uploads each month on its platform.
It credits a recent redesign for being a significant driver for adoption for both video creators and consumers, saying that the redesign helped foster 50% increase in video posts over the "old" Reddit.
Tune in: Reddit co-founder Alexis Ohanian will sit down with Axios' Dan Primack today on his Pro Rata podcast. Follow Dan on Twitter to check it out once it's posted this afternoon.
BONUS: America's favorite social news source
2. Fake news fight pivots to retail
National Enquirer is sparking a media crossover, with activists pushing to persuade stores to stop carrying tabloids, in light of recent scandals around the publication.
Why it matters: So much of the attention on fake and malignant news has been on the platforms — Google, Facebook and Twitter. But a major chunk of the questionable media consumed in America is still seen in print, often in the checkout aisle.
"Unlike most magazines, the National Enquirer is heavily dependent on sales of individual copies, not subscriptions. Seventy-five percent of sales come through single-copy sales at chain stores," Popular Information's Judd Legum notes.
"The dominant retailers for the National Enquirer are Walmart, which accounts for 23% of all sales, and Kroger, which accounts for 10%. Other major retailers of the National Enquirer include Giant/Food Lion, Albertsons/Safeway, Barnes and Noble, CVS, Publix, Hudson Retail, and Walgreens," Legum writes.
3. 2020 vision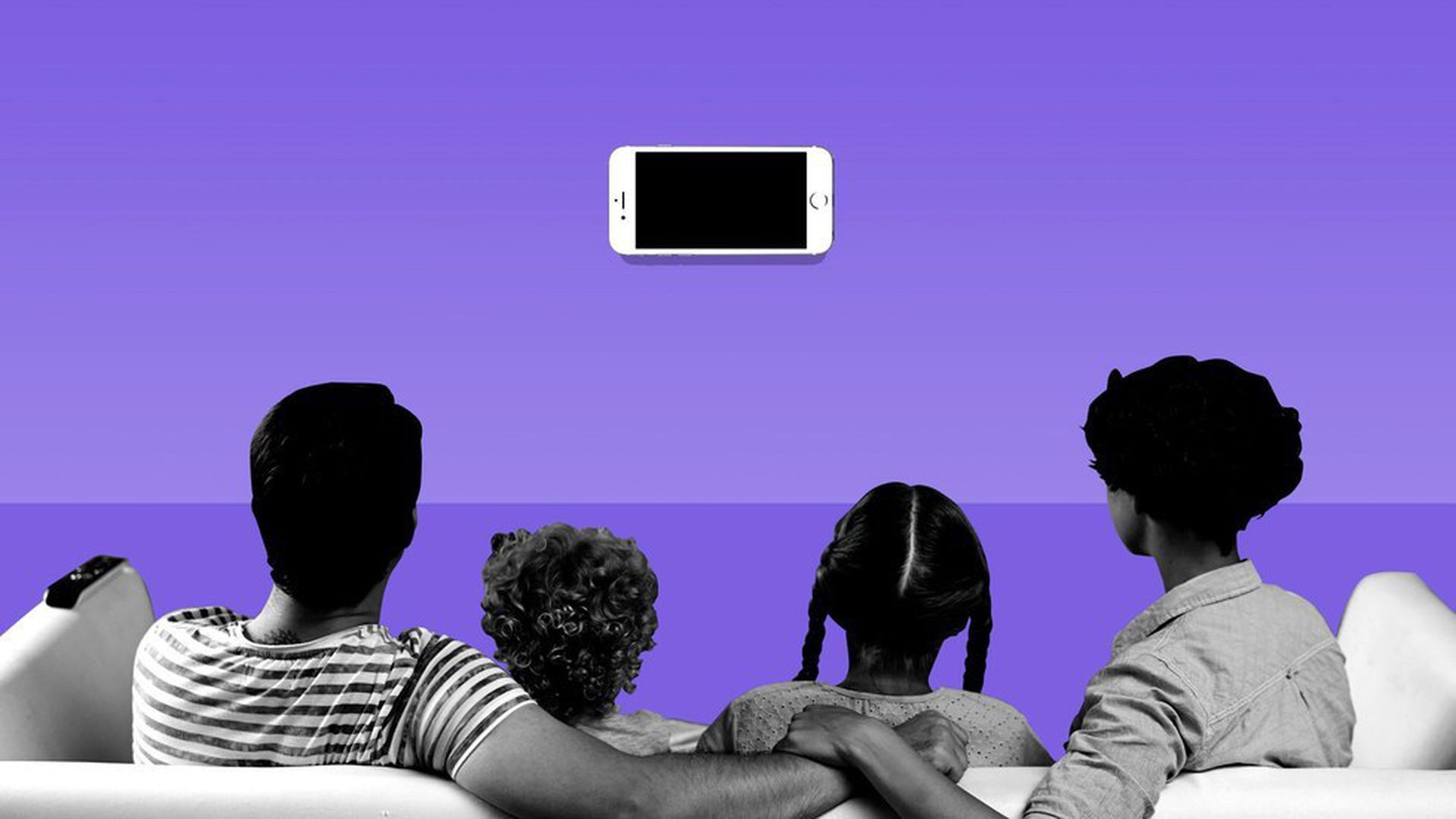 Companies that began publicly planning for the digital transformation of their business 6 years ago are beginning to see their efforts pay off.
What's happening: Both the New York Times and Turner publicly committed to pivoting their businesses to meet new digital goals in 2014, and their companies have come a long way ahead of 2020.
Why it matters: Neither effort has been pretty, a reminder that the thousands of layoffs announced over the past month within the media industry are par for the course of survival in the internet era.
"Turner 2020," the name given to Turner's transformation effort in 2014, resulted in the layoffs of roughly 10% of its workforce, or around 1,475 positions across many divisions.
"The 2020 report," the report that mapped The New York Times' efforts to double digital revenue by 2020, has too resulted in pain points. The company has cut dozens of staff members and critical positions, like copy editors and its highly-visible public editor role, an in effort to put more resources into digital.
Where they stand:
NYT announced last week that it brought in $709 million in digital revenue, up from ~$400 million in 2014. The milestone means it's on pace to meet its stated goal of $800 million in digital sales by the end of 2020. That goal was created after the company published its initial step to its digital overhaul plan, the now infamous 2014 Innovation Report.
Turner, which still makes a large majority of its revenue from linear broadcast, has come a long way in digitizing its video content and monetizing its web services. It put its programming early on digital skinny bundles like Dish's SlingTV in 2015 and launched several direct-to-consumer streaming services (although some of those now have been folded). Today, Turner Digital remains one of the largest digital franchises on the web.
Be smart: Turner's digital transformation is worth noting, but nowhere near as tangible as NYT, which reports actual digital revenue figures.
What's next: NYT says that it hopes to grow its subscription business to more than 10 million subscriptions by 2025. A large part of that will continue to be through lifestyle services, like subscriptions to cooking and crossword content. This month it launched a new game, Letter Boxed, to keep its 400,000 crossword subscribers hooked.
4. Death of the feed and rise of the groups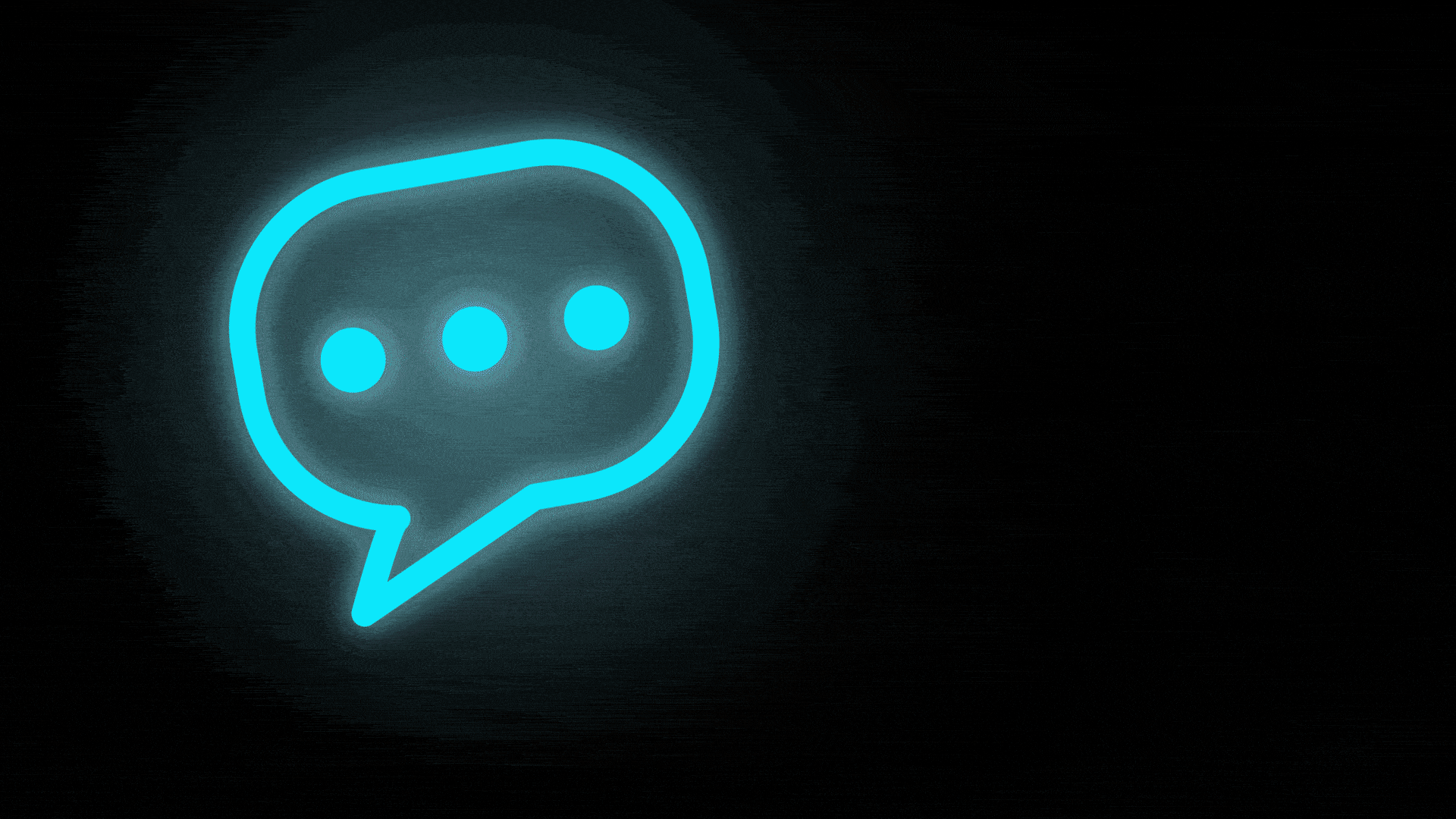 Communication in general is becoming more private and group-oriented — primarily via messaging platforms — as well as more ephemeral through the use of formats like "Stories."
Why it matters: Privacy concerns on big, open social networks, as well as well as a need for tech platforms to expand revenue and build audience engagement, is pushing users away from endless content feeds, where scrolling can be mindless. They are heading more towards community-focused forums where people are comfortable engaging.
By the numbers: Around the world, more people are using messaging platforms than social media networks.
The combined total MAU count of the top 4 messaging apps has grown to 4.1 billion in 2018, with the top 3 messaging apps touting user bases of 1 billion or more, per Business Insider's 2018 The Messaging Apps Report.
Meanwhile, a Q4 2018 Global Digital Statshot report from Hootsuite and We Are Social finds that there are roughly 3.4 billion monthly active social media users worldwide.
The shift is happening mostly on Big Tech platforms, where mobile users spend the majority of their phone time.
You see it happening on Facebook, which said last week that it's adding new management tools and features for groups. The company said on its last earnings call that "Stories" and messaging will be monetization priorities in 2019. It now has 2 million total businesses active on Stories.
You see it happening on LinkedIn, which announced a live video feature Monday, feeding into the ephemeral content trend.
You see it happening on Twitter, which has made "Moments" to include collections of stories only elevated for a few hours a day when timely.
Be smart: Snapchat has really pioneered many of these features and functions. The company created "Stories" in 2014, and said in 2017 that it would separate social aspects of its app from media in order to give users a more intimate, private experience.
The big picture: Traditional communications strategies have focused on perfecting messaging so that it can be relevant to many people for years after it publishes.
But in a world driven by ephemeral posts and closed-group conversations, where nothing is designed to live in perpetuity, they need to be more timely and authentic for consumers to pay attention.
"The movement towards private groups and more ephemeral content has accelerated in the past 12 months ... Companies who don't adapt now towards more discreet online communities could find themselves playing catch-up to maintain an engaged audience for years to come."
— Matt Navarra, social media consultant who tracks trends, tells Axios.
5. AOC's traffic boom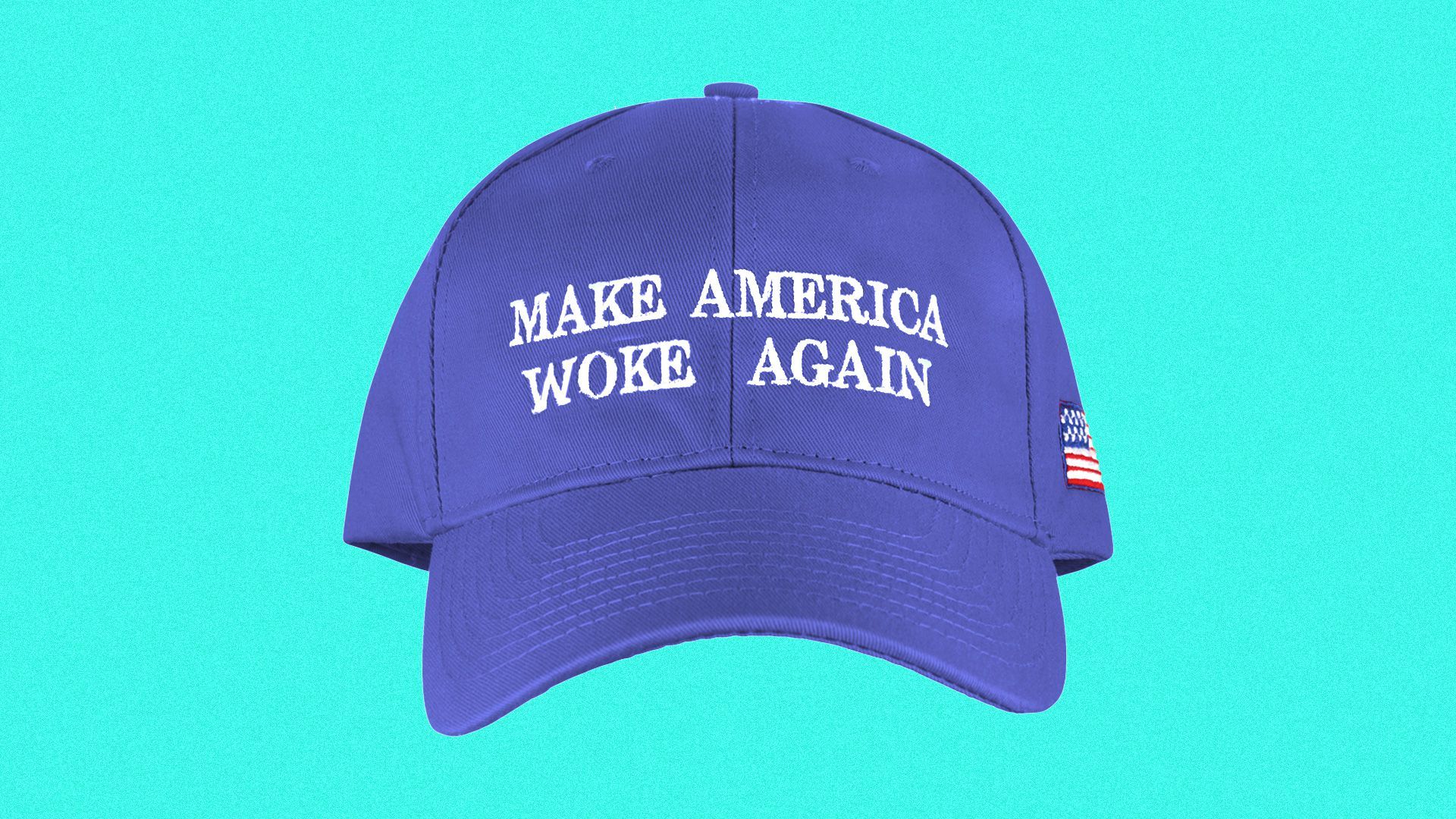 Rep. Alexandria Ocasio-Cortez's social media stardom follows her around the web, sucking an entire news cycle in around her.
Why it matters: It amplifies her overall media presence. Coverage of AOC is more likely to be picked up by news websites from social media than any other Democrat, per the data.
By the numbers: From a list of 8 popular Democrats, AOC attracted the second highest overall traffic — after House Speaker Nancy Pelosi — between Jan. 3 (when she was sworn in) and Feb. 10 on the websites within Parse.ly's network.
Most of Pelosi's traffic is related to the possibility of a second government shutdown, per Parse.ly.
6. Direct-to-consumer is moving beyond retail
A new analysis from the Interactive Advertising Bureau finds that direct-to-consumer companies like Dollar Shave Club and Everlane are moving beyond the retail sector and are pushing into every sector, from media to health care.
Why it matters: The shift means companies across all industries need to find ways to shift their supply chains from wholesale distribution through brick and mortar stores or entertainment providers to distribution relationships through the internet.
By the numbers: Here's a comparison of brick and mortar growth vs. e-commerce absolute dollar growth, via Nielsen...
Pet care: 317 million vs. 3.4 billion
Health care: 1.7 million vs. 1.1 billion
Beauty: -168 million vs. 1.6 billion
Household care: 493 million vs. 1.7 billion
Personal care: 333 million vs. 1.8 billion
Grocery: 619 million vs. 219 billion
The bottom line: "The trick is every disrupted brand needs to acquire consumer relationships at scale. The only way do this economically is through a low cost acquisition," IAB president & CEO Randall Rothenberg says.
7. 1 fun thing: Platforms at podiums
In her acceptance speech for Best R&B Album on Sunday at the Grammys, Musical artist H.E.R. gave a "special shoutout" to Spotify's Head of Urban executive Carl Chery, Spotify itself, as well as Apple Music.
Why it matters: Tech companies are taking the creative community by storm. It's the new normal.
H.E.R.'s speech resembles that of many actors over the past 2 years who have thanked the likes of Netflix, Hulu and Amazon at television and movie award shows.
What's next: We'll be watching how Netflix's "Roma," which has snagged 10 nominations, does at this year's Oscars on Feb. 24.