Axios Media Trends
May 15, 2018
Thanks for subscribing to Media Trends. Tell friends to follow along by signing up here.
1 big thing: Why CBS blew up the Viacom deal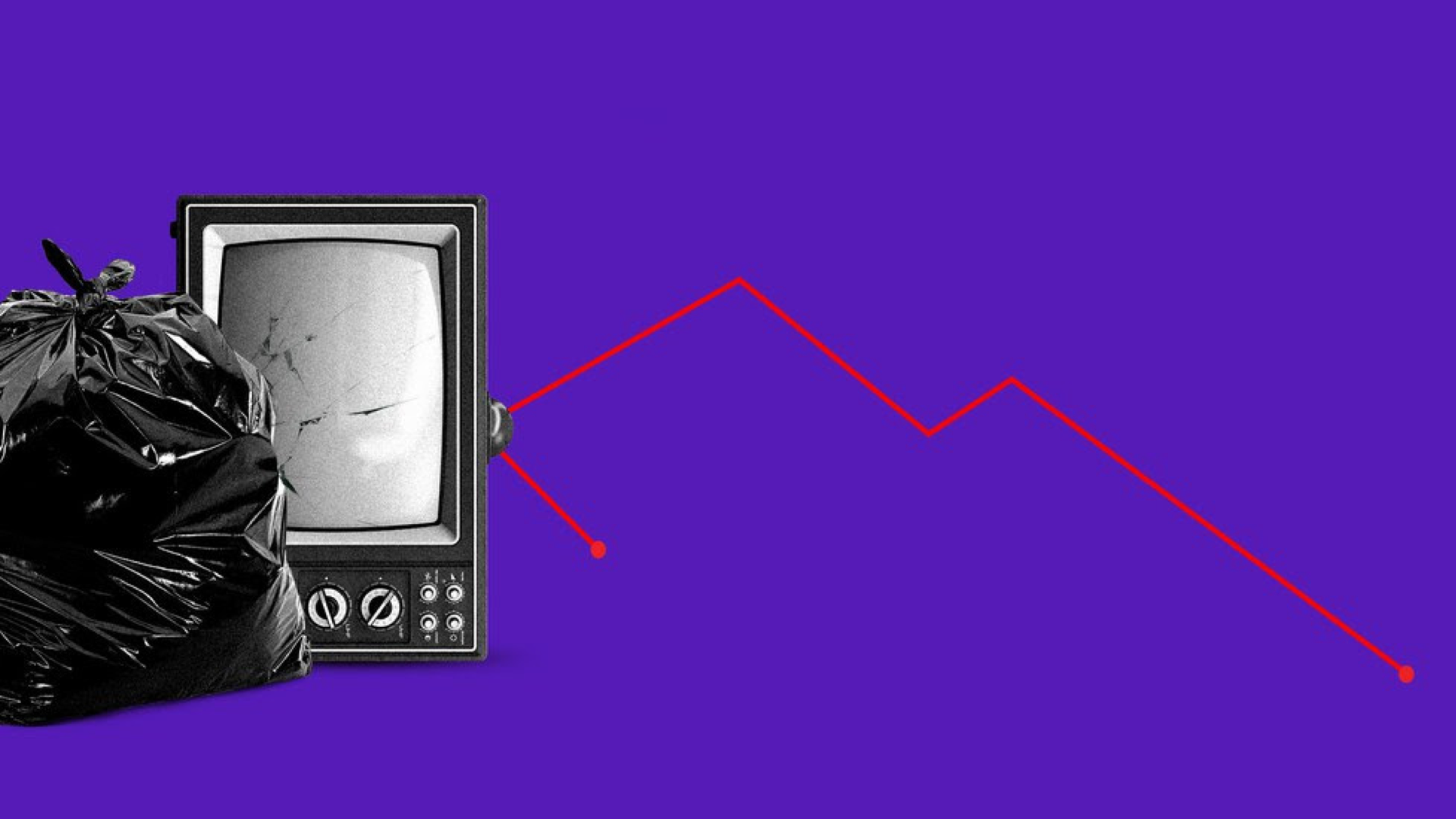 In an unexpected twist yesterday, CBS blew up a highly-anticipated deal to merge with its former sister company Viacom by filing a lawsuit against the longtime parent company of both networks, National Amusements.
Why it matters: Analysts say CBS is using a "nuclear option," a rare right included in its charter that lets the dual-stock company actually sue its parent. A volatile media landscape is forcing them to use the option now, to save itself from a deal it thinks would be bad for its shareholders and CBS' long-term success.
Bottom line: The deal looks closer to dead than alive. If CBS loses the suit, National Amusements would still need to find a new board to approve the deal, which would be difficult.
A successful lawsuit would free CBS from over 20 years of majority control by National Amusements and its powerhouse executives Sumner Redstone and his daughter Shari Redstone.
With independence, CBS could pursue a different merger partner, one that they think would offer them more value than Viacom.
According to the lawsuit, Shari Redstone told one potential suitor that CBS wasn't up for grabs. Sources say that company was Verizon, but that CBS would be open to any merger partners that would benefit its shareholders, including a tech company.
The intrigue: National Amusements said yesterday they believed CBS only surfaced the lawsuit after an ongoing conversation over whether a physically and verbally aggressive board member would be allowed to remain on CBS' board resurfaced last week.
National Amusements would not offer any details on the identity of that person.
But sources say the director, who allegedly used tactics of bullying and intimidation against another member of the board, is someone that CBS chief Les Moonves and other CBS board members have fought to quietly protect.
"These concerns [around the director] date back to 2016," said one source. "These very specific incidents were raised with CBS board members many months ago, and at least one incident was witnessed by a third party."
Merger talks have gotten messy over the past few weeks amid reports detailing a growing rift between Redstone and CBS Chairman Les Moonves.
Sources say that up until recently, Redstone and Moonves seemed to be on good terms and that CBS' lawsuit caught Redstone off guard.
What's next: The outcome of the lawsuit could have big implications for public companies with dual-class shares, like Google and Facebook.
2. TV networks fight over billions in ad dollars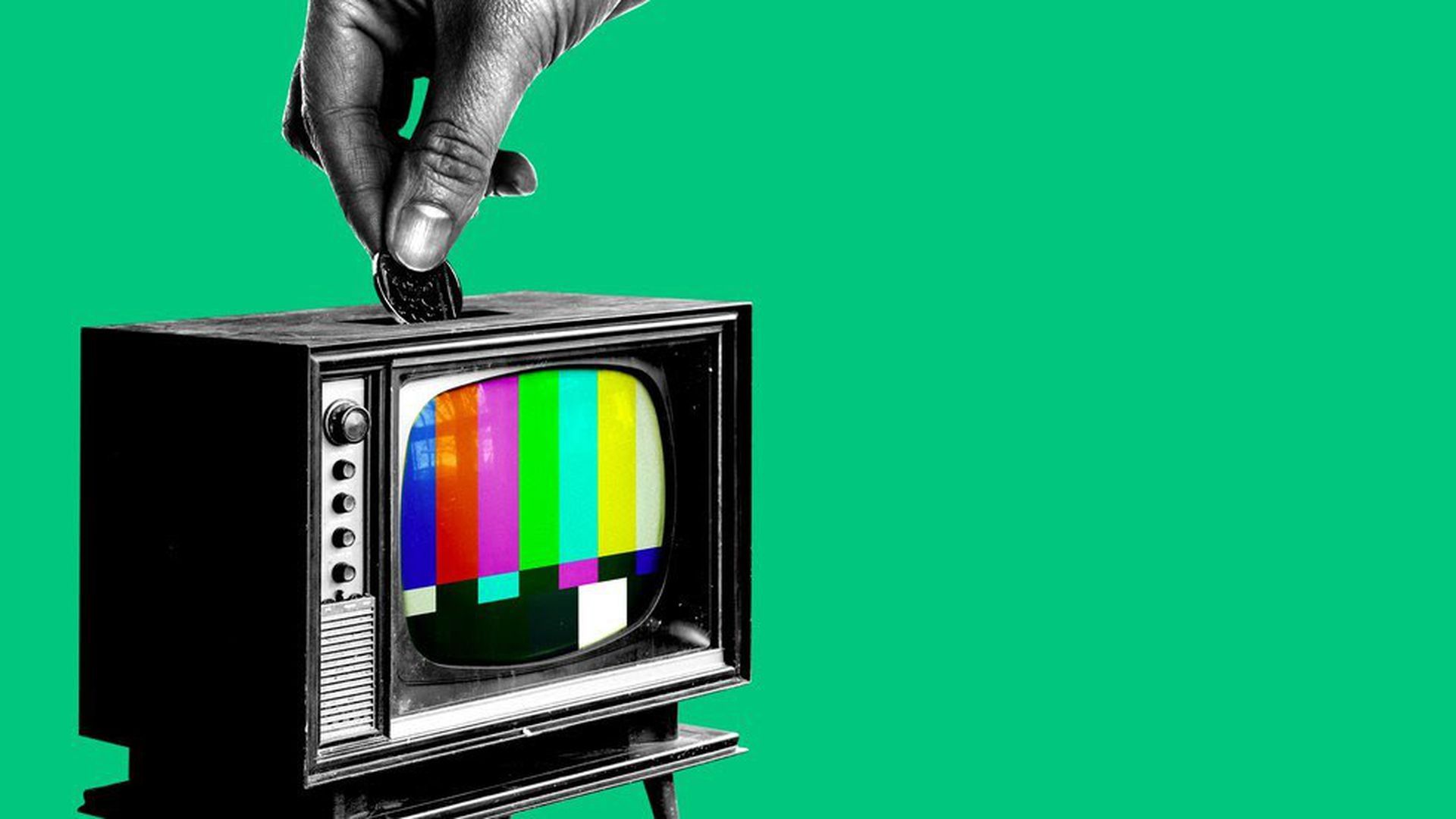 Traditional TV networks spend millions of dollars renting out fancy venues and bringing in talent acts to wow advertisers their annual Upfront presentations. The schedule is itself a thing of prestige. Only the top-tier networks will present in New York this week.
Why it matters: Billions of dollars of advertising dollars are spent on advanced commitments of programming during the TV UpFronts season.
Media Dynamics, Inc. estimates that total ad revenue for the broadcast TV networks and cable channels amounted to nearly $20 billion last year, while Variety estimates that the five English-speaking broadcast networks will earn between $8 billion to $9 billion.
The big takeaways so far, per Variety:
NBC: Executives took digs at Facebook and talked about brand safety, while touting the success of some of its classic programming — like Project Runway and America's Got Talent — and the Olympics. "This is Us" is their golden egg.
Fox: Executives didn't shy away from questions about "New Fox," football is still the network's Holy Grail and unscripted series are on the rise.
What's missing? Dozens of shows have been cancelled this season as networks shift their primetime priorities. The Wrap has a full list.
What's next? ESPN and Disney/ABC are up today. CBS and Turner are Wednesday.
3. Reality check: Everyone but grandma tuned out
Between the shrimp cocktail shooters and flashy performances, you would have no idea that traditional TV networks have a very real problem on their hands.
The big picture: According to four years of data from Nielsen's Total Audience Reports, every age group except those ages 65+ is spending less time watching television live or via DVR.
4. Netflix's plan for streaming domination: "Originals"
Netflix chief content officer Ted Sarandos said Monday that the streaming giant plans to spend 85% of its estimated $8 billion content budget this year on original series, Variety reports.
By the numbers:
"Netflix will have around 1,000 originals total on the service by the end of 2018..."
"470 of those set to premiere between now and end of the year..."
"More than 90% of Netflix's customers regularly watch original programming..."
Yes, but: "It's important to understand there's no definition of an Original' - even versus a license - and there are many different flavors," tweets former Amazon Studios head of strategy Matthew Ball. "The differences between these flavors is critical to understanding any statement around spend, return, engagement, expectations, growth etc.
Go deeper: Ball lays out five core categories of "originals" for streaming services: 1) True Originals, 2) Acquired Originals, 3) Co-Licensed Originals, 4) Licensed Originals, 5) Non-Original Licenses
5. Media companies could score on sports betting decision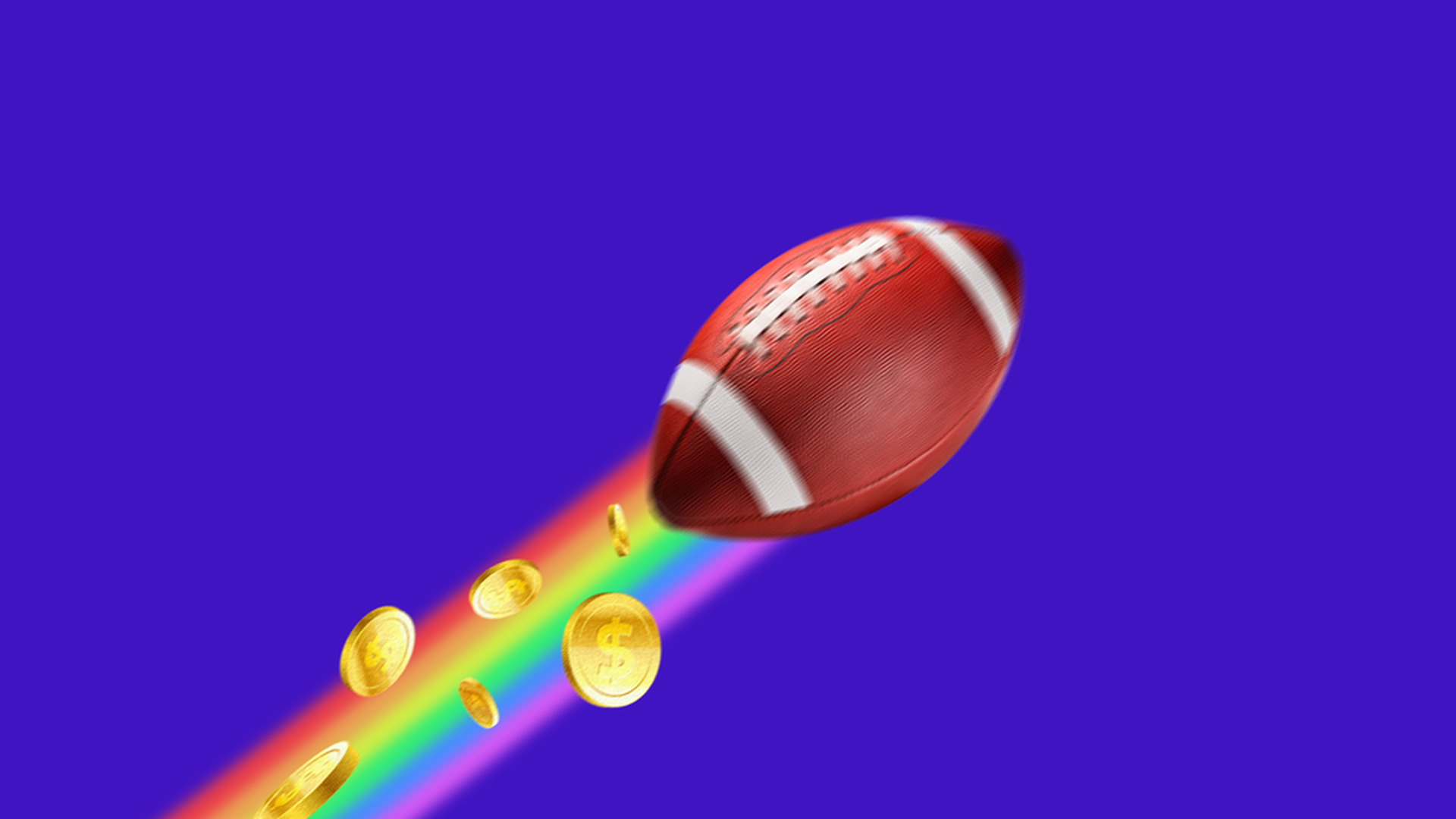 Media companies have a lot to gain from the Supreme Court's decision Monday to allow states to engage in legalized sports betting.
Why it matters: Publishers are scrambling to find new ways to make money since big tech has gobbled up most of their ad revenue. There are a lot of business and growth opportunities for media companies around sports gambling.
Advertising opportunities: Publishers can attract advertisers with opportunities around sports books or sports gambling special coverage.
Coverage opportunities: Laila Mintas, Deputy President at Sportradar US, says outlets are beginning to take into account "the data and odds on games" so that fans have additional access to wager responsibly. There are also opportunities to cover potential sports gambling events.
Data opportunities: "Media companies with a big sports focus who have had the ability to reach their readers via mobile apps will have an enormous opportunity to connect those people with sports books or to possibly become bookmakers themselves," says Mintas.
The next step: "The Supreme Court's decision today ... is in many ways the logical outgrowth of fans' obsession with data," Ted Leonsis, owner of an NBA and NHL franchise (his investment firm also has a stake in FanDuel), to Axios' Dan Primack.
Recode's Peter Kafka highlights three examples of media companies already investing in opportunities around legalized gambling:
Time Inc.'s Sports Illustrated is using it to pitch potential buyers
Media investor The Chernin Group launched a subscription service aimed at sports bettors
Networks with streaming rights, like Turner and the NBA, could point users to in-game betting.
What's next?
"

The growth won't end with just the sports media. For years, BetDSI has offered odds on politics, technology, entertainment and other industries. As those types of odds become more prevalent in the public, more and more outlets will begin reporting on them."
—
Scott Cooley, spokesperson for o
nline sportsbook
BetDSI
6. The telecom industry faces an identity crisis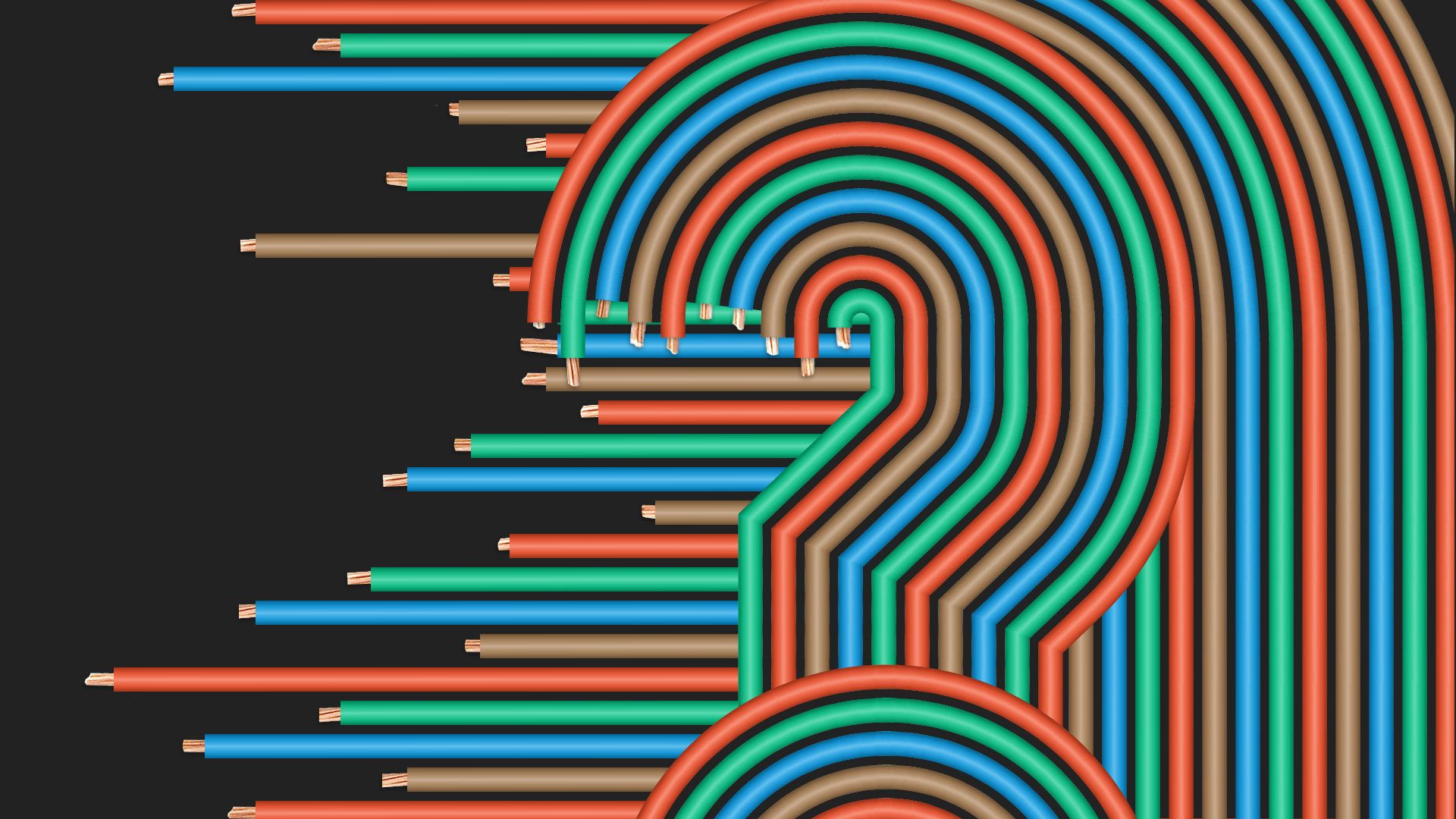 The internet age that started out as a boon for broadband and wireless providers has become an existential crisis as they face increasing competition from Silicon Valley, Axios' Kim Hart writes.
Why it matters: It's no longer enough to power the pipes and cell towers that send internet traffic coursing around the world. The services that ride on top of that traffic, like Google, Facebook and Amazon, now dominate the internet ecosystem.
The headwinds facing big telecom providers: Cord-cutting, declining monthly bills, a saturated smartphone market, expensive fiber, a race for content and advertising innovation.
Go deeper: Telecoms fight to save their businesses
7. Tech pushes mobile data consumption past fixed broadband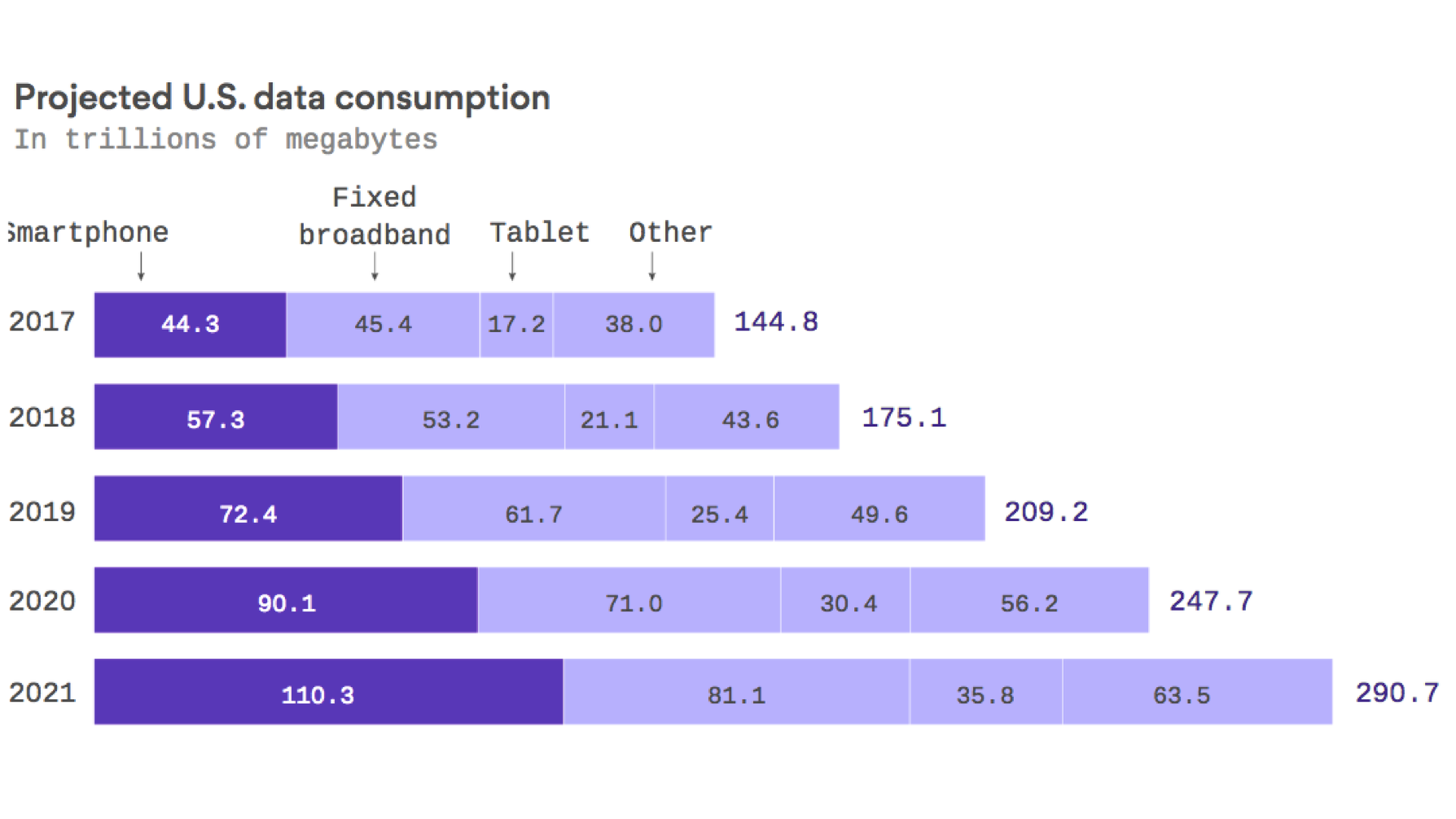 U.S. smartphone data use is expected to surpass fixed broadband use for the first time this year, according to PriceWaterhouseCoopers' latest Media and Entertainment outlook.
Why it matters: The consumption trend is pushing media and entertainment companies to consider partnerships and mergers with wireless services in order to get programming in front of consumers where they spend most of their time — mobile devices.
What's next: The continued demand for mobile broadband is also driving the development of new wireless technologies, such as 5G, as Axios noted when we first covered the study,
8. 1 fun thing: The rise of free urban internet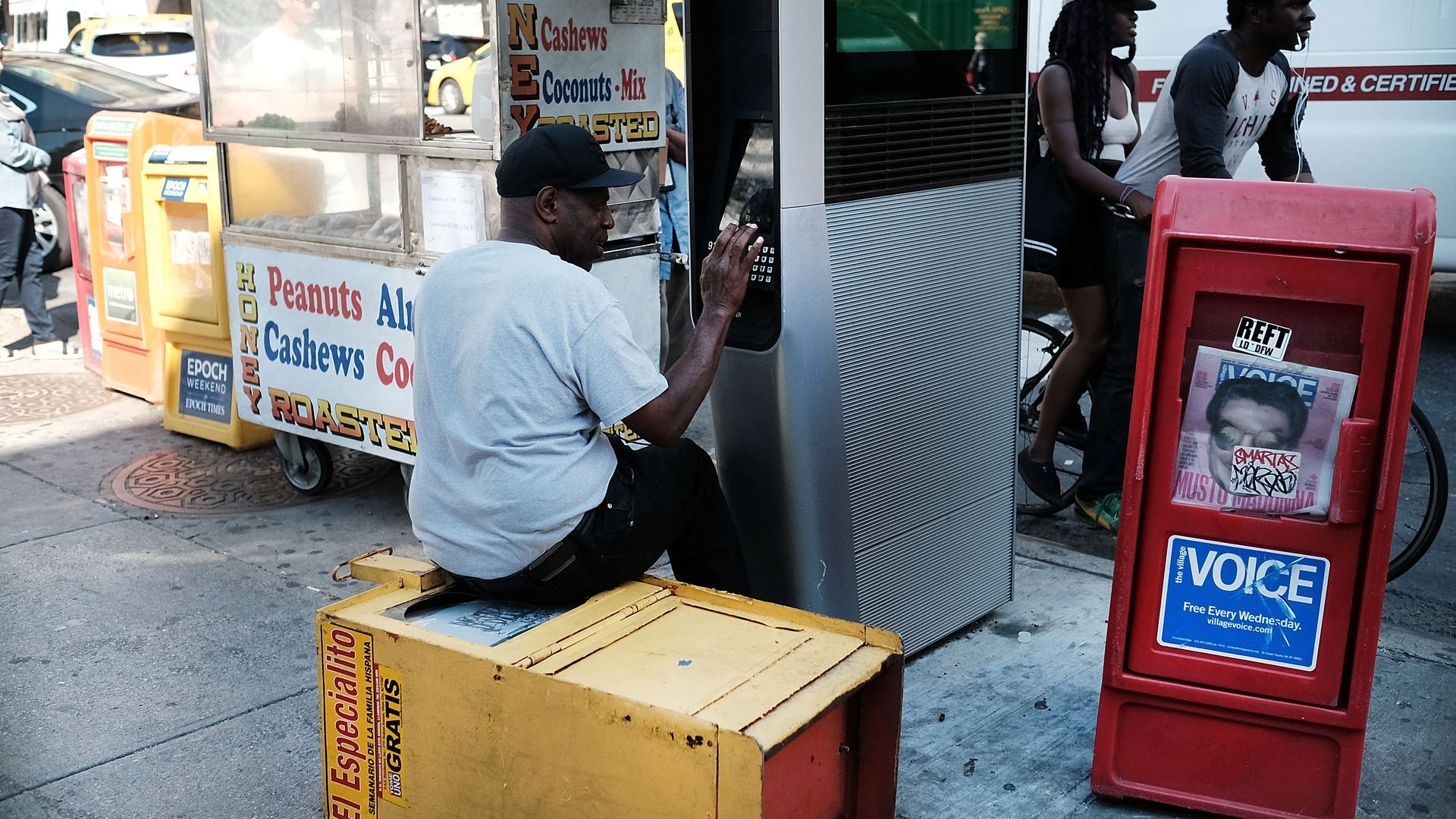 Intersection, the Alphabet-backed smart cities startup, known for creating free internet kiosks for cities, is pushing to make free internet accessible in as many major cities as possible across the globe.
Between the lines: The two things a city must have in order to be viable for Intersection internet infrastructure from Intersection., according to the company's CEO and former advertising guru Ari Buchalter:
Physical infrastructure: "You've gotta have power and fiber in the grounds," Buchalter told Axios at an Axios News Shapers event in New Orleans. "Those types of infrastructure readiness is a critical factor and is a big driver of cost for the program."
Critical mass of people that can be exposed to ads. "Does that mean you have to be as big or dense as NYC to work? No, absolutely not. We will work figure out what other locations in cities can work in critical mass."