Axios Markets
December 08, 2022
Good morning! We're talking about private market valuations today. They've plunged, and laid-off tech employees are scrambling.
Meanwhile, speaking of companies that lost value: Sunny Balwani, former president at Theranos — once valued at $11 billion — was sentenced to nearly 13 years in prison yesterday. It's a longer sentence than company founder Elizabeth Holmes received.
Today's newsletter is 987 words, 4 minutes. Let's do this.
1 big thing: Good-bye to stock options' golden age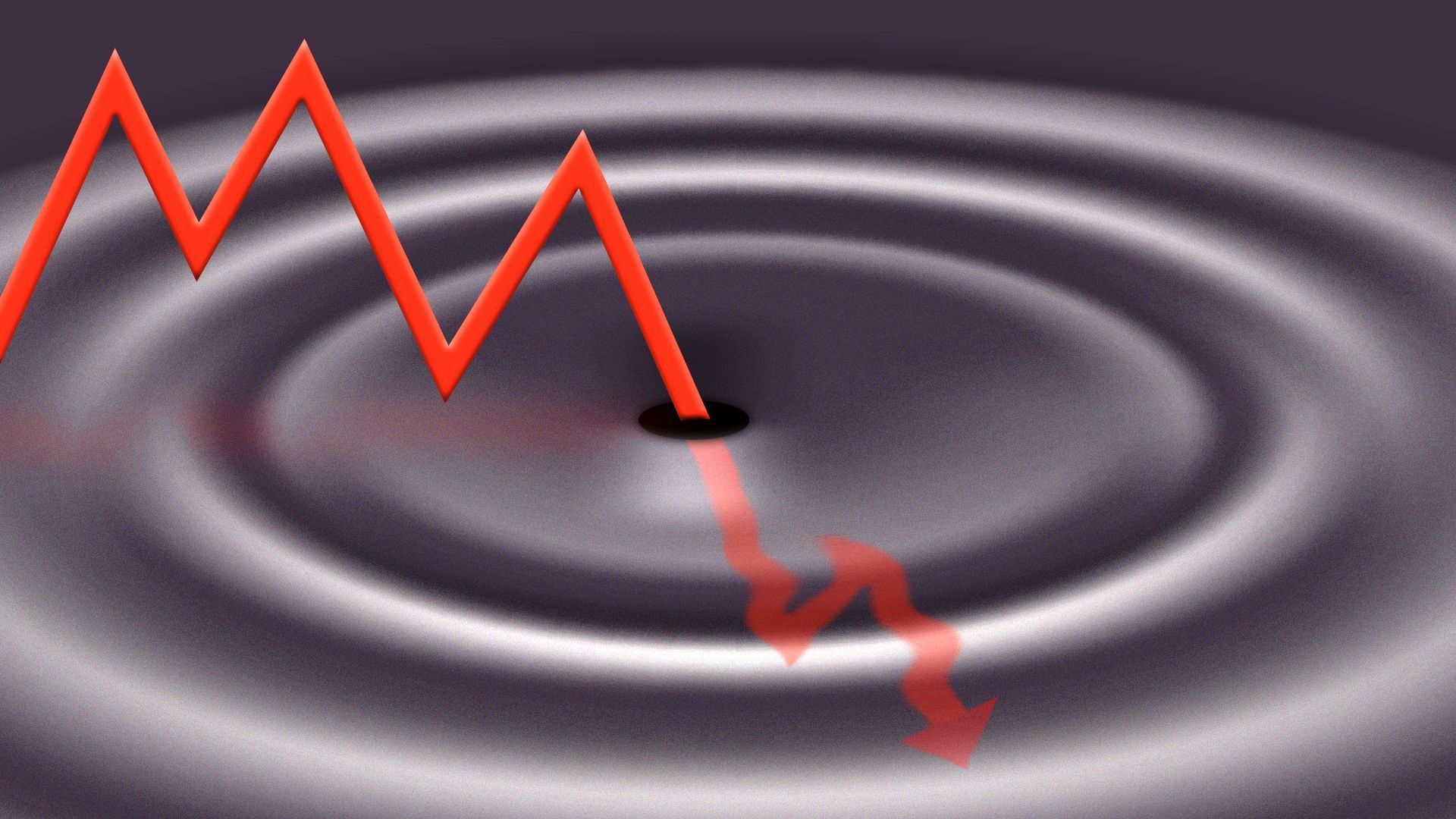 The wave of tech layoffs this year is adding to shockwaves in the private markets, as many workers look to sell their company stock just as valuations are collapsing.
Why it matters: Say goodbye to the golden age of employee stock options, Emily writes.
This is part of a big unraveling happening for tech workers, many living through their first downturn and experiencing unfamiliar job woes like layoffs, hiring freezes, and the diminishing value of their stock compensation.
It's also an example of the real-world impact of the market selloff prompted by the Fed's aggressive rate hiking campaign.
Plus: Those big stock payouts — and record low interest rates — helped drive the housing boom in 2021.
By the numbers: In Q3, shares of private tech companies traded at a median discount of over 40% compared with their most recent primary fund-raising valuation (see the chart below), according to Forge, a private-market trading platform.
Flashback: A year ago, rates were low, capital was aplenty and private company valuations were skyrocketing.
All manner of investors — venture capital, private equity, mutual funds, family offices — were interested in private shares, Greg Martin and Glen Anderson, co-founders of Rainmaker Securities, tell Axios. Rainmaker is a small investment bank that focuses exclusively on private market transactions.
But demand has fallen off, and now sellers exceed buyers, according to Rainmaker's data.
Back in December 2021, the ratio of sellers to buyers was 1:1 — but it shot up to 4 sellers to every one buyer this past summer. It's come back a bit since then, but there are still 2.5 sellers for each buyer on Rainmaker's platform.
How it works: Companies like Forge provide platforms that match buyers and sellers; others like SecFi and Quid offer loans to tech employees who use their stock options as collateral.
Startups typically give employees stock options as part of their compensation. Employees can "exercise" them — or buy the shares — at a low price and then, ideally, sell them for a higher price when the company goes public or is sold.
Back when valuations were moving up and to the right, all was well. An IPO blitz last year allowed loads of startup employees to cash out some of their shares.
What we're watching: The vibe shift is a reckoning of sorts for some tech employees who've grown to feel entitled to making loads of money off stock options.
"In compensation conversations between engineers, they were just, like, savage in their greed," says a tech employee who's worked in the startup world for a decade, speaking to Axios anonymously.
"What's the word of the year, goblin? It was like goblins," she says.
2. Desperation sets in
This is a chart of pain for laid-off tech workers. Most only have a short 90-day window to exercise their options — though a handful of employers have extended the time frame, Emily writes.
And because they need money, some wind up selling those shares for far less than they'd hoped — and less than they might be worth if and when the market recovers.
"The desperation seller is starting to hit the market," says Greg Martin, cofounder Rainmaker Securities. "The ability to hang on to price starts to fade when your options expire next week."
Workers at crypto companies are even worse off. "Demand for anything that touches crypto is almost nonexistent right now," Rainmaker cofounder Glen Anderson adds.
3. Catch up quick
4. China trade plunge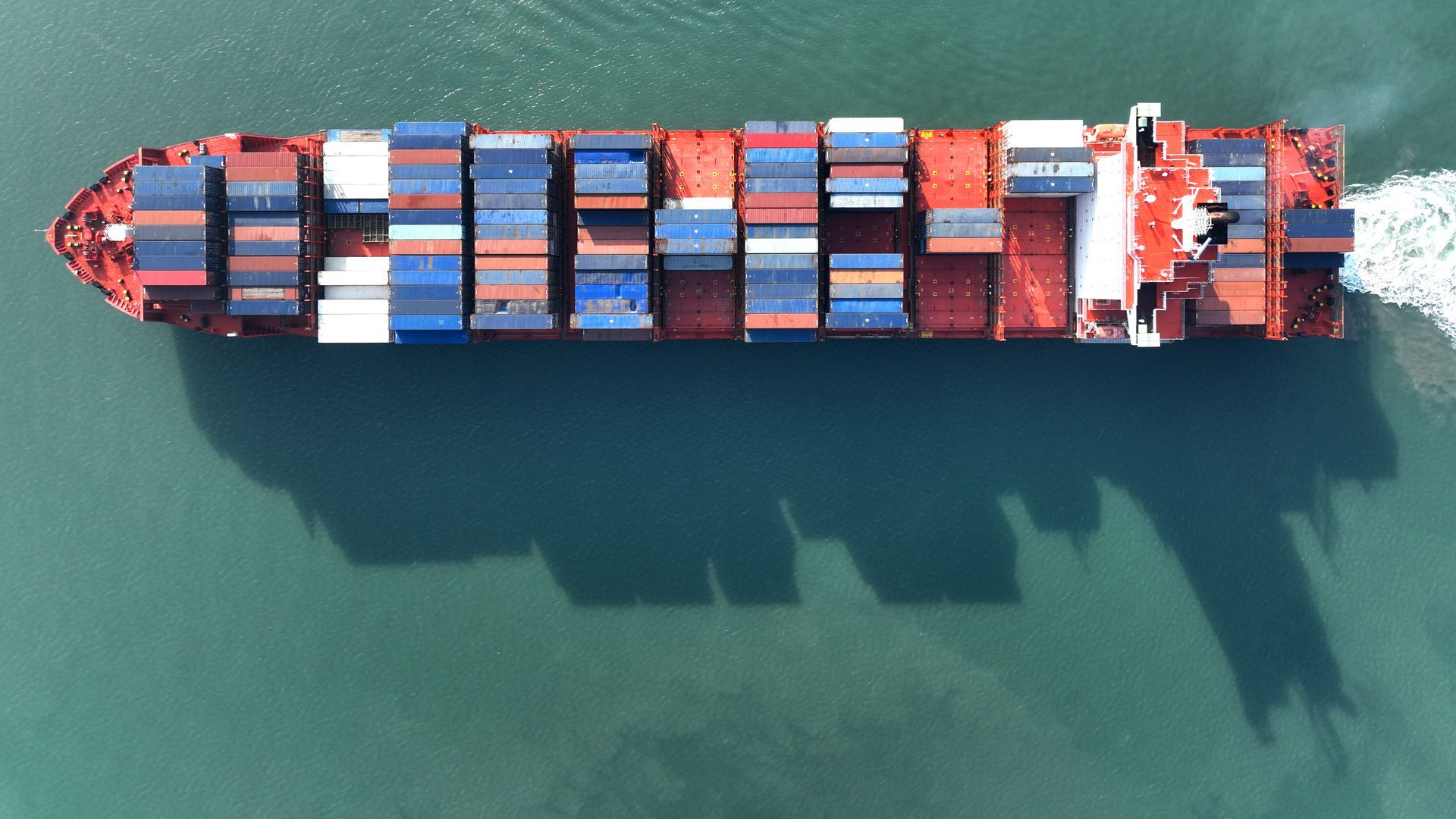 Fresh economic data from China shows just how much the nation's "zero-COVID" policies have hammered its crucial export industries, Matt writes.
Why it matters: China yesterday moved to meaningfully loosen those restrictive COVID policies.
The greater-than-expected plunge in trade suggests that, in addition to responding to protests, Chinese officials, in part, eased their COVID stance to keep the economic downturn from spiraling out of control.
By the numbers: The new trade numbers for November, out yesterday, showed a worse-than-expected downturn in both exports and imports.
Exports fell 8.7% year-over-year, compared with expectations of a 3.8% drop.
Imports plunged by 10.6%, versus the 7% decline analysts had expected.
Zoom out: Widely seen as inhumane, China's zero-COVID lockdowns repeatedly shuttered key Chinese industrial centers such as the southern industrial hubs of Shanghai, Shenzhen and Guangzhou, as well as ports such as Tianjin and Dalian further north.
5. Lowest price so far this year
Crude oil futures fell to their lowest level of the year Wednesday, amid growing concern about the state of the global economy, Matt writes.
Why it matters: Crude oil prices are a tell on the global economy, which looks like it could be in trouble.
Driving the news: The sell-off came despite ostensibly good news for the economy, as China phases out the COVID policies that pushed the nation's growth rate well below goals set by officials.
Growth for the first nine months of 2022 was 3%, well below the 5.5% full-year target the government sets for China's GDP.
Yes, but: In theory, the end of zero-COVID should be a good thing for global business, if it means the world's second-largest economy shakes off its malaise.
The bottom line: The market seems to be saying that's a very big "if."
Axios Markets was edited by Kate Marino and copy edited by Lisa Hornung