Axios Login
June 25, 2019
Today's Login is 962 words. The Gettysburg Address was only 272, so I still have some work to do.
1 big thing: Exploring tech's "dark patterns"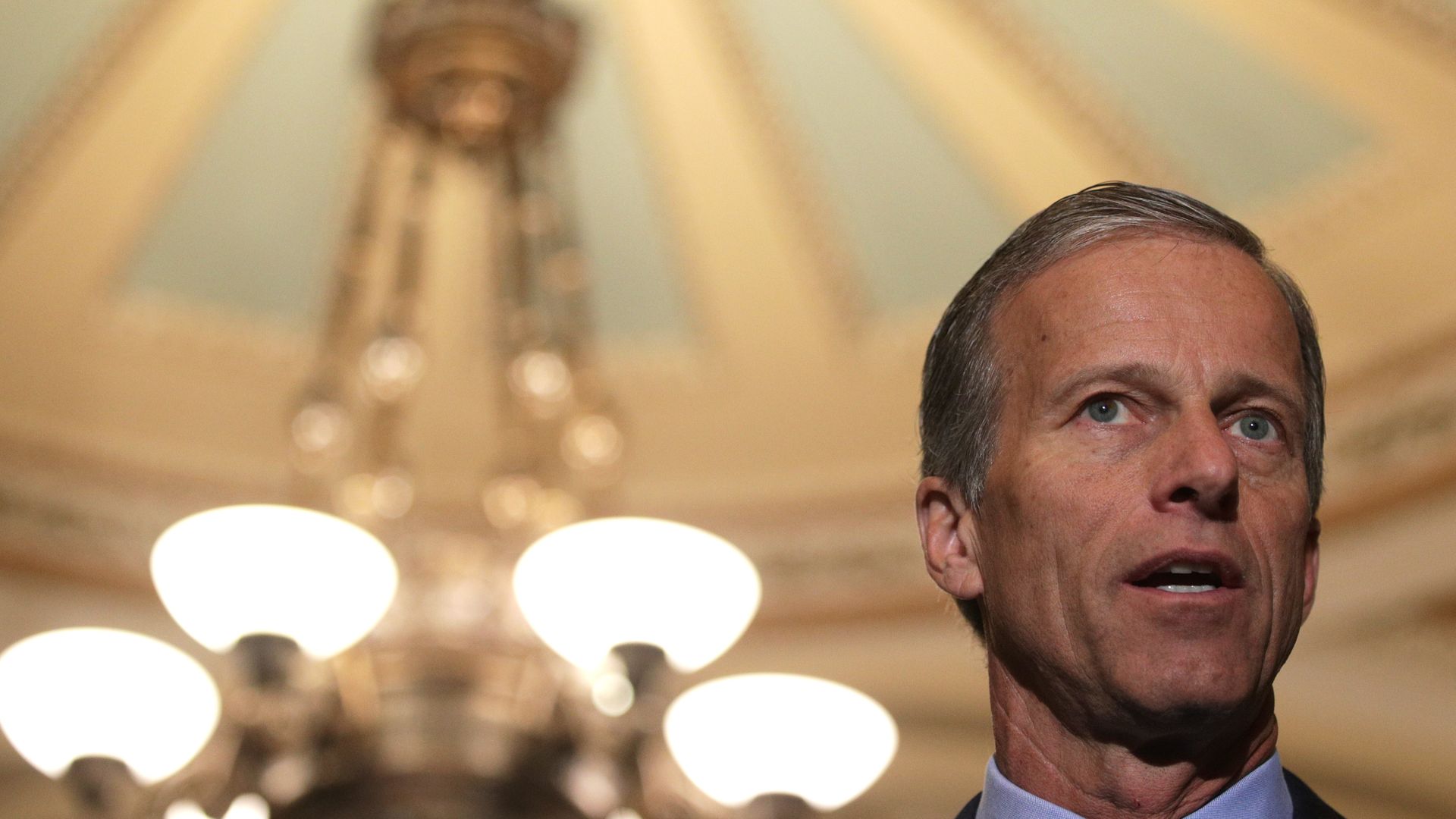 Lawmakers have focused for close to a year on what consumer data platforms like Google and Facebook collect. Now, another question is becoming increasingly central: How do they get that data in the first place?
Why it matters: As Axios' David McCabe and I report, policymakers are digging into how so-called "dark patterns" and opaque algorithms affect the experience of people using the platforms, putting a spotlight on design practices many view as deceptive.
The backdrop: The term "dark patterns" can describe various interfaces used to manipulate or trick users into taking actions they wouldn't take if they had clear options and informed consent.
Such tactics can include catching a user unaware by interrupting them, asking repeatedly until a user consents, hiding alternate choices, and making it harder to agree to more privacy-friendly options.
Driving the news: A Senate Commerce Committee hearing this morning is looking into the ways "algorithmic decision-making and machine learning on internet platforms influences the public."
Sen. John Thune (R-S.D.), who is chairing the subcommittee hearing, said in a statement he looks forward to "convening this important hearing, particularly as Congress continues its work on crafting data privacy legislation."
A briefing later in the day will feature experts talking about these user design features plus comments from the sponsors of a bill to regulate their usage.
What they're saying: "User consent remains weakened by the presence of dark patterns and unethical design," according to prepared remarks from Sen. Deb Fischer (R-Neb.), a sponsor of the anti-dark patterns bill along with Sen. Mark Warner (D-Va.). "Curbing the use of dark patterns will be foundational to increasing trust online."
Witnesses at the hearing will include Tristan Harris, a former Google design ethicist who has become a very public critic of Big Tech, and Maggie Stanphill, a director of user experience at Google.
The big picture: This is another sign that lawmakers are moving beyond the "notice and consent" approach that has dominated privacy regulation for years.
The bottom line: These proposals could strike at the heart of Silicon Valley platforms' business models, and the way today's tech products are built.
2. Gates: Breaking up Big Tech not the answer
Bill Gates says he doesn't really understand the calls by some presidential candidates to break up Big Tech.
"It's unclear to me what benefit you want to gain," he told Axios' Amy Harder and Ben Geman on Monday in an interview, following his appearance at the Economic Club in Washington, D.C. "If your problem is bullying or privacy, does splitting companies apart — you have to really think of what the problem is."
And Gates knows a thing or two about antitrust regulation, having endured the Justice Department's effort to break up the company during the 1990s as well as additional enforcement actions by regulators in Europe.
Meanwhile, earlier in the day, Gates told the audience at the Economic Club that Microsoft's big misstep was not managing to be what Android became in mobile — the open, widely adopted alternative to Apple.
My thought bubble: It's not like Microsoft didn't try, both before and after the iPhone, to land a place powering the smartphone.
3. A radical option to crack down on robocalls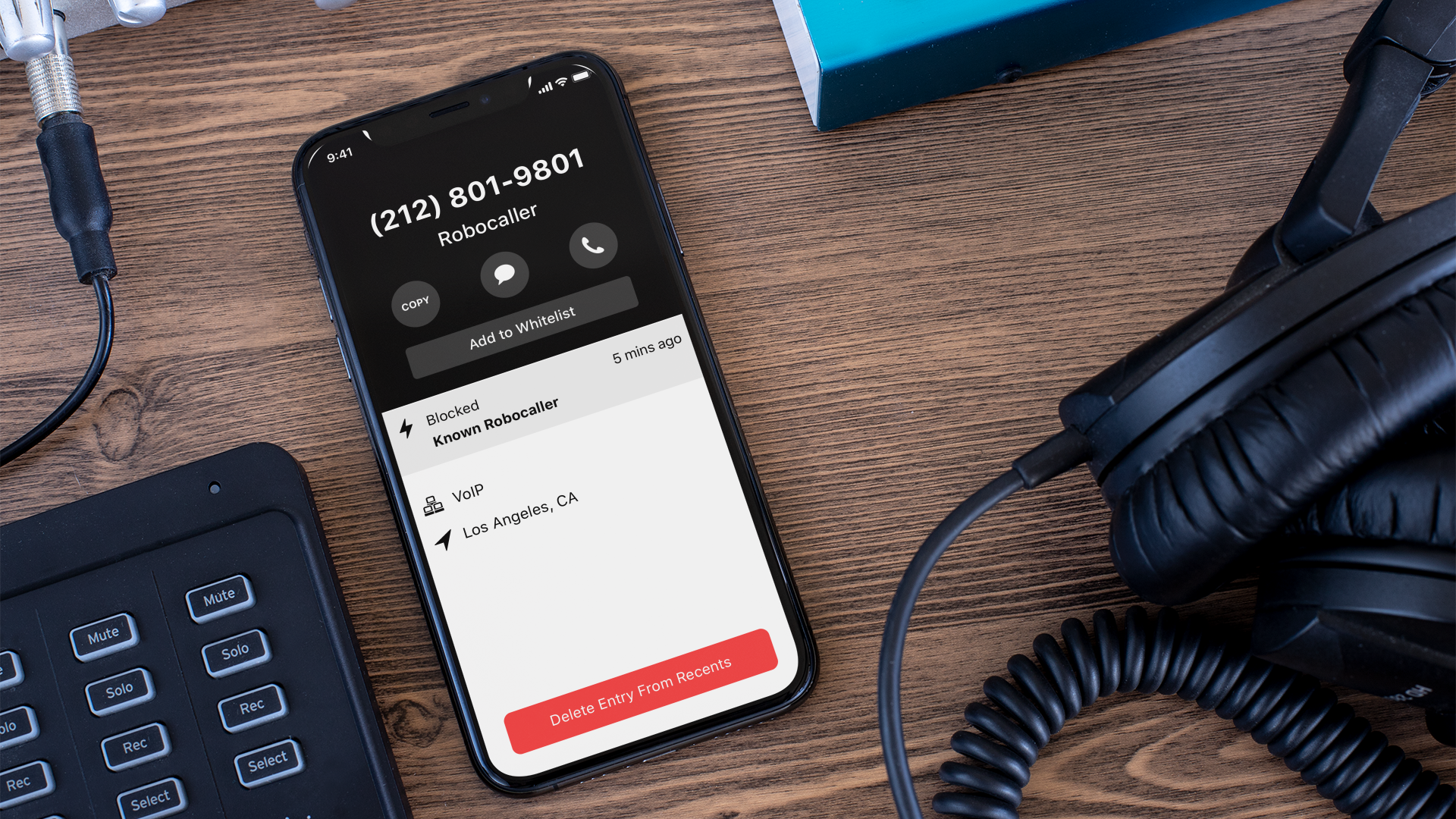 The makers of Burner, an app that lets cellphone owners pass out alternate phone lines, has a new approach to tackling robocalls.
How it works: The app, dubbed Firewall, takes a fairly drastic approach: Sending all unknown calls to voicemail.
"It's not for everybody," acknowledges Greg Cohn, CEO of Ad Hoc Labs, which makes Burner and Firewall.
Firewall, which was developed at an internal Burner hackathon, works by forwarding all calls to the company.
The app then forwards back whitelisted numbers, while sending unknown callers to voicemail. Those known to be robocallers aren't even sent to voicemail.
Cohn isn't sure the app will take off among the broader public, but it proved to be a hit internally among employees fed up with unwanted calls.
"Obviously it's a big problem," Cohn said, noting the number of apps, bills and proposals out there aimed at tackling robocalls. "That's a pretty good testament to how much pain there is."
Details: The service debuts today for iOS, with a 14-day free trial. After that, it's $3.99 a month. If it takes off, Cohn said, there will be an Android version too.
4. Walmart heir leads funding round for 3D printer maker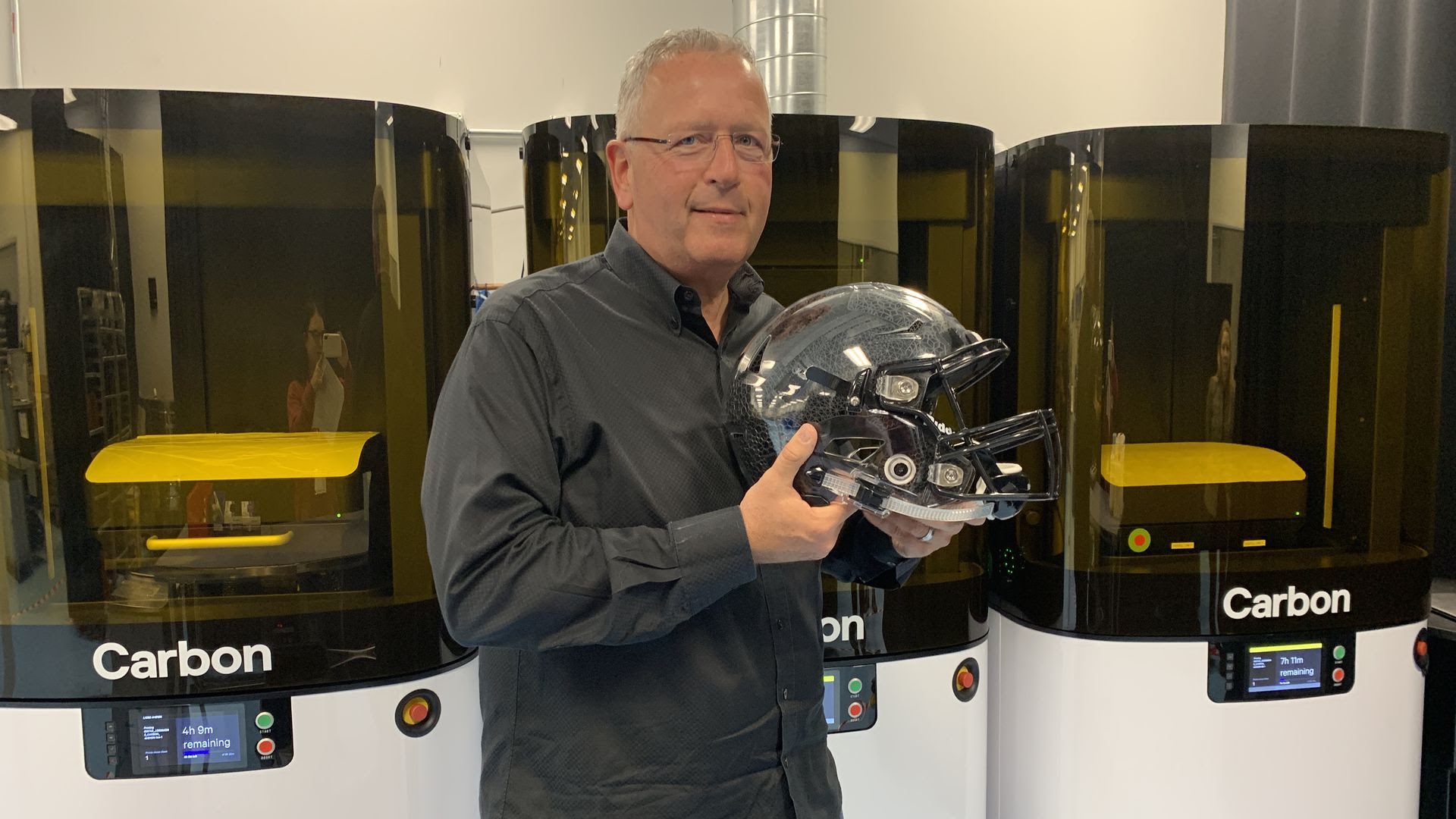 Carbon, which has a unique means of 3D printing, has raised another $260 million in funding, led by Baillie Gifford and Madrone Capital Partners, the family office of Rob Walton, son of Walmart founder Sam Walton.
Also joining the latest round were Temasek and Arkema, along with existing investors including Sequoia Capital, Johnson & Johnson Innovation, Fidelity Management & Research Co. and Hydra Ventures (Adidas' corporate venture arm).
So far Carbon has raised $680 million.
Why it matters: By quickly building 3D objects from a pool of liquid resin (a la "Terminator 2"), Carbon's approach is suitable not just for prototyping, but also for mass customized production. It's already being used in Adidas sneakers, Riddell football helmets and various automotive and medical applications.
5. Take Note
On Tap
Errata
Trading Places
ICYMI
6. After you Login
My friend Lauren Ober has a new podcast — Spectacular Failures — on notable business busts. The most recent episode is a look at MoviePass. Give it a listen, so season 2 doesn't have to be about her podcast.