Axios Login
May 11, 2017
This is a shocker, but I am once again writing Login on a plane. Again. Pretzels anyone?
Three takeaways from Snapchat earnings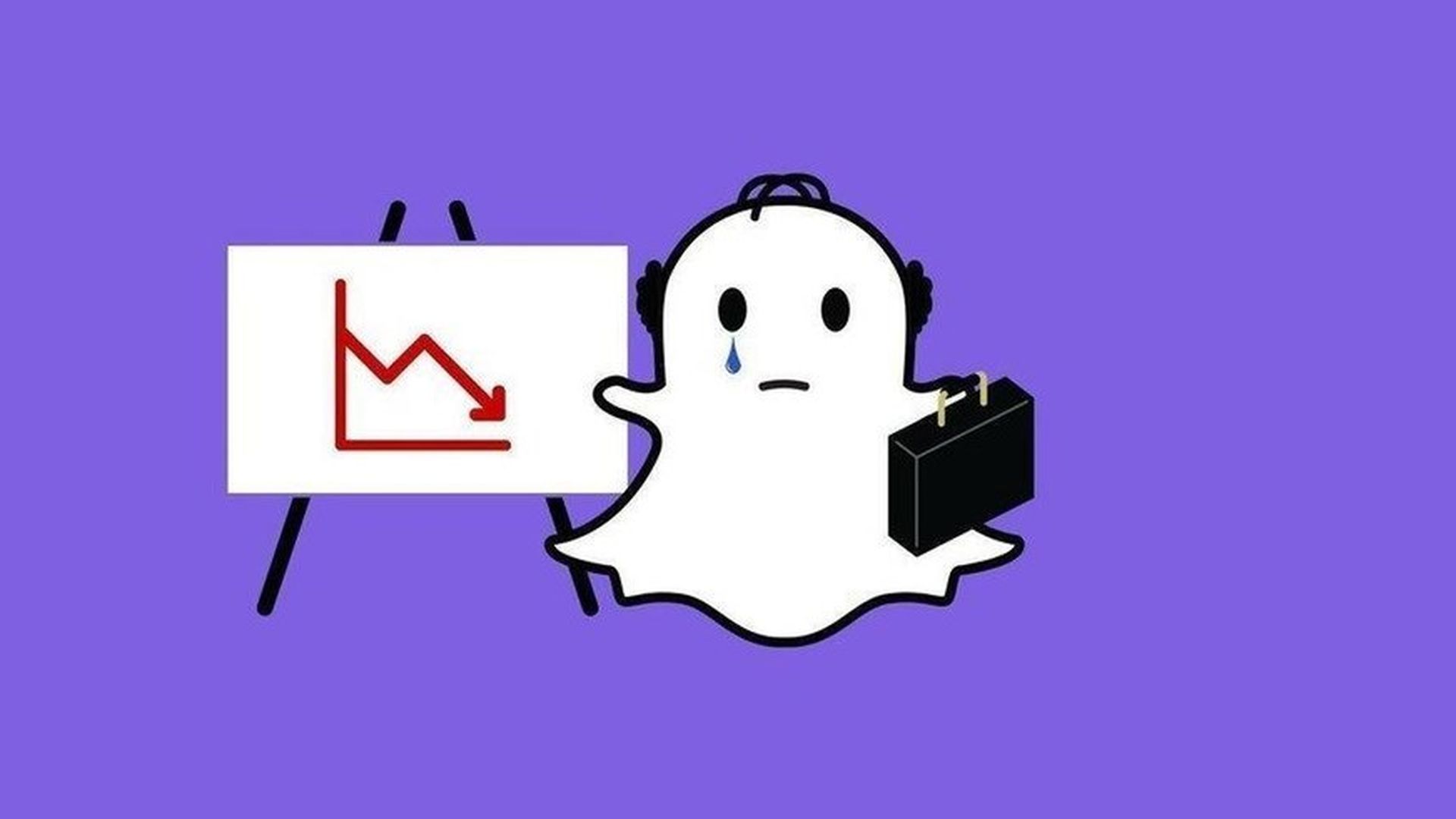 Snapchat had its first earnings report Wednesday and, let's just say, things didn't go so well. In short, it missed expectations by a significant margin and its stock cratered, almost dropping to its IPO price in after-hours trading.
Here are a few more things you should know from the report:
Snapchat is downplaying the Facebook threat. "Just because Yahoo has a search box, doesn't mean that they're Google," CEO Evan Spiegel said on its earnings call.
The company reported about $8 million in other revenue, largely from its Spectacles glasses. According to Jackdaw Research analyst Jan Dawson, that translates to sales of about 60,000 of the camera-equipped glasses, double that of the prior quarter.
Snapchat reported it has 166 million daily active users. That's up 5% from last quarter and 36% from the same period last year, but still less than Instagram Stories' 200 million DAUs.
Facebook hires former Sessions aide with WH link
Facebook is about to have a valuable new connection to the Trump administration: It's hired Sandy Luff, who is a former top aide to now-Attorney General Jeff Sessions and a member of the Trump transition team, David McCabe scoops this morning. Luff will be director of Facebook's executive branch public policy.
The hire comes as tech companies adapt quickly to Trump's Washington, and gives the world's largest social network a link to a close ally of the president who has taken positions on immigration and surveillance that don't sit well with Silicon Valley. The details:
Luff's last job was as Sessions' legislative director in the Senate, and she also worked with the Trump transition team. The team she's joining at Facebook also includes Obama administration alum Payton Iheme.
Luff, who is a U.S. Army veteran, worked on national security issues in the Senate and was described by Yahoo News last year as "very well regarded by Capitol Hill colleagues in both parties."
But wait, there's more: Facebook also hired Nu Wexler, a veteran Democratic communications staffer who is well-known to the tech press as Twitter's former spokesman on policy issues.
And what were you doing at age 20?
It's official. You are a slacker.
At age 15, Jack Andraka developed a low-cost, simple test to detect pancreatic cancer earlier. Now, at the ripe old age of 20, he's a researcher at Stanford University and working on, among other things, a postage-stamp size test that can tell whether water is contaminated.
Andraka was among the final speakers at MIT's Solve conference, which drew to a close on Wednesday. He was one of the youngest participants of the conference, which was full of people looking to use innovative technologies to address chronic disease, fight climate change, and educate refugees, among other challenges.
If it makes you feel a bit better, Andraka still doesn't know what he wants to do with his career.
"I have absolutely no clue and I am still figuring it out," Andraka said.
Wrapping up Day 1 of Microsoft's Build conference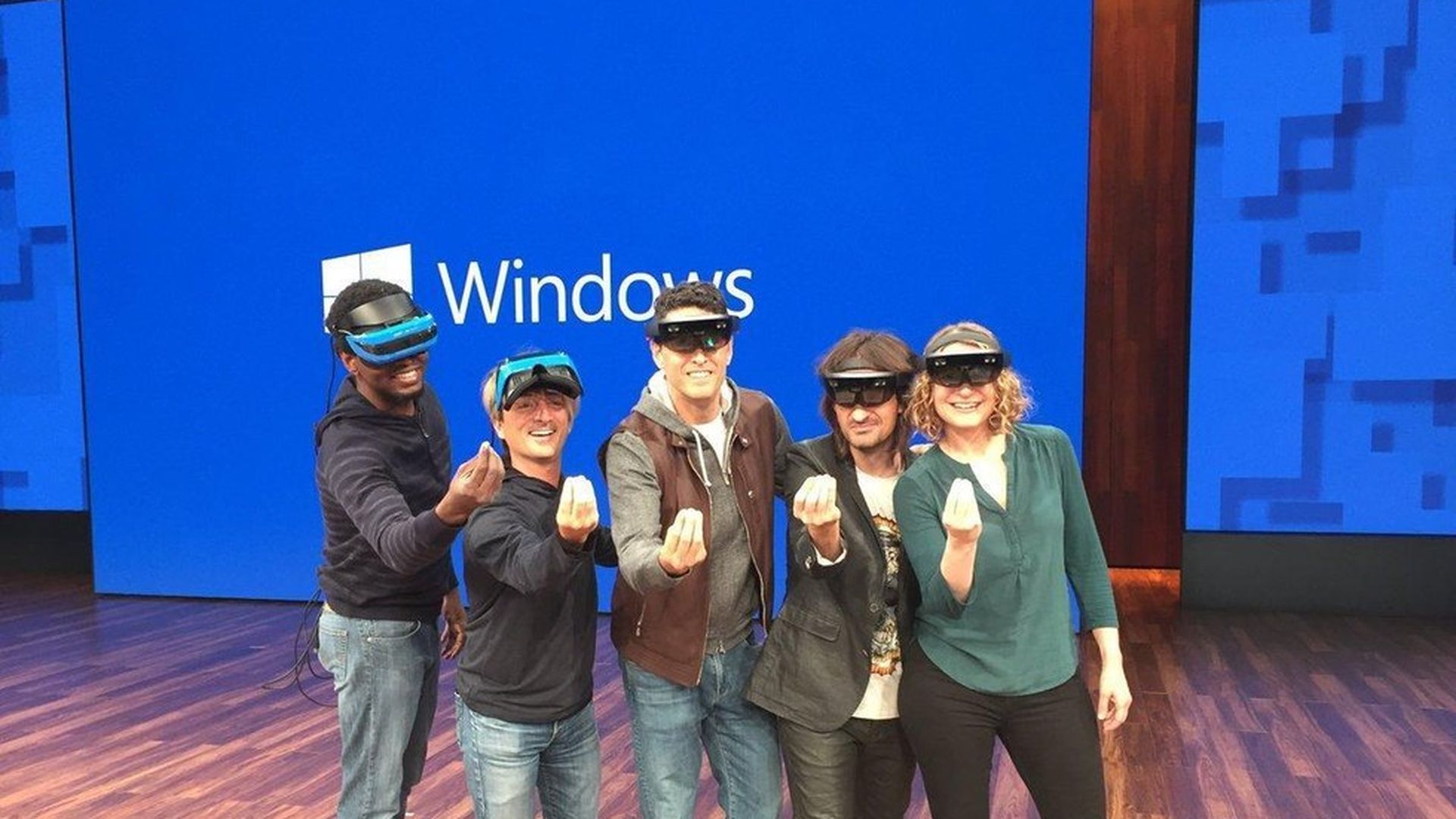 Microsoft had a lot of little announcements on Day 1 of its Build developer conference, but nothing I'd call a blockbuster. Kia has a full wrap-up of the announcements, but I was most intrigued by the tools Microsoft released to let developers build skills for Cortana and a watch from Microsoft Research designed to reduce tremors in people with Parkinson's disease. (Check out this BBC Stories video to see the Emma Watch in action.)
Look for more news today as Windows boss Terry Myerson takes the stage. And, based on the photo above that Myerson tweeted late Wednesday, expect at least some talk about virtual and mixed reality.
Americans still like watching TV content on big screens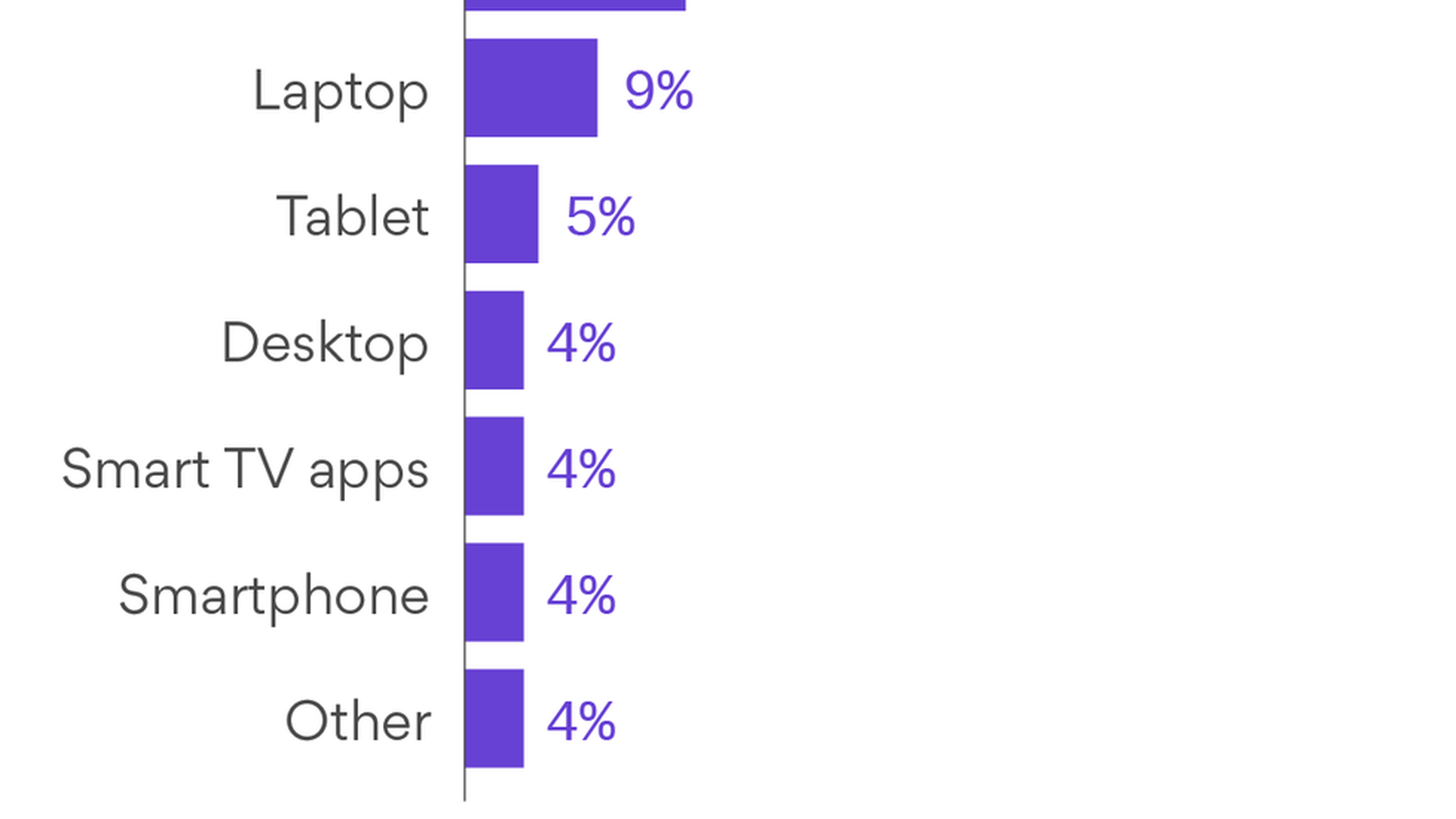 A new Hub Research study from eMarketer shows the majority of TV content (55%) being consumed by Americans is still being watched on a TV screen through a set-top box (either live, DVR, or on-demand), compared to only 22% being watched on smaller screens: laptops, desktops, smartphones and tablets.
Why it matters: If TV content is to be consumed on smaller screens, it needs to be made for a mobile viewing experience, which means shorter, quicker, more interactive formats. (Reminder: 55% of all mobile sessions last less than 30 seconds.) Most major platforms (Twitter, YouTube, Facebook, etc.) have been inking original content deals with TV shows. But, so far, none have officially rolled out a TV video experience as unique to mobile as Snapchat, which includes vertical viewing, fast-paced production cues and tap-to-swipe navigation through scenes.
After you Login
The Wall Street Journal has a cool interactive graphic that aims to figure out which Internet TV service is right for you based on the channels you watch. (Spoiler alert: As I predicted, none have all the sports channels I want, so I'm stuck with a huge cable bill.)
We'll be landing soon. It's time to stow your laptop and return your seat to its full, upright position. Thanks for flying Air Login.